Feel that? That's the sun that is. You know what that means: Spring has arrived, bringing mild temperatures, baby animals, and most importantly, the Sykes Cottages Spring Sale to our shores.
For the next few weeks, we're offering great discounts on selected cottage holidays to a number of destinations throughout the UK and Ireland. With great savings of up to 25% off to be had, now is a great time to get away before the rush of the peak season.
Need a little inspiration? Here's a shortlist of the destinations we think would make a great base for a getaway this springtime.
Top 5 destinations that'll put a spring in your step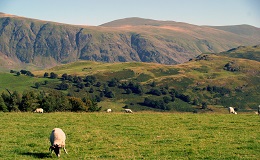 Lake District
When William Wordsworth spotted a "A host, of golden daffodils" during a hike in the Lake District, he penned arguably his most famous poem, I Wandered Lonely as a Cloud. If lyricism's your thing, feel free to try top the laureate's ode; if not, relax and enjoy the views. The Lake District is one of the UK's prettiest destinations any time of year, but it's especially pretty in spring – think lambs, daffodils and ruddy big fens.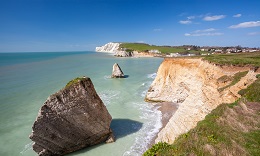 Desperate for some Vitamin-D? Get started on this year's sun-kissed summer glow with a spring break on the Isle of Wight. Throughout the year, temperatures on this sunny southern isle are higher than other parts, making it an enticing destination for tan fans. Despite its meagre proportions, the Isle of Wight is home to some of the UK's best beaches, not to mention its best loved coastal resorts – cheeky beach break anyone?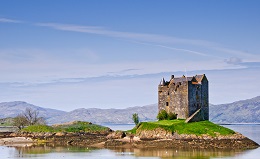 Scotland
Perhaps you're clinging to the dregs of winter and aren't ready for double figures just yet? If so, get yourself north of the border with a cottage break in Scotland. Whether you walk, cycle, ski or drive, Scotland is a brilliant destination for adventurous types at any time of year. Book a Scottish cottage in the Sykes' spring sale, and before you know it, you could be exploring a secluded loch or traversing a sun-blushed mountainside – bliss.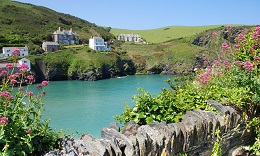 Cornwall
A discounted break in Cornwall? In May?! Pinch me, I must be dreaming. But no: we're offering reduced rate cottage breaks in Cornwall, too. During summer, things can get a tad cramped on this coveted spit of land; in spring however, there'll be plenty of space for your towel on the beach and no queues for a pasty. Don't wait around though – these discounted Cornish cottage breaks will about book themselves.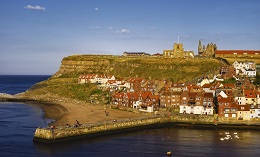 Beaches, history and heathland collide in the North York Moors. This spectacular corner of God's Own County is a peach of a destination now that the mercury is beginning to bubble, and is the perfect place to seek solace from the 9 to 5. With historic daytrips aplenty – Whitby Abbey, York, Rievaulx Abbey – and sandy beaches galore, a cottage break in the North York Moors could be just what you need this spring.
 You heard me – book your spring break today!
This is but a morsel of the destinations offered in our spectacular spring sale, so be sure to check out our full range of cottages with spring savings, here. Our spring deals are available from 10th April to 2nd May and from 1st May to 22nd May, so there's plenty of time to pencil in a cut-price trip. But be quick – these fantastic deals won't be around for long.
Jonathan is a lover of books, music and good food. Originally from Yorkshire, there's nothing he likes more than a cycle in the country. One of his favourite spots in the UK is Tenby, where he spent many a happy holiday as a child.