This time last month, the Sykes Cottages office welcomed a very special guest who, on September 20th, will hopefully lead us to victory in the Chester Duck Race. As the newest member of the Sykes Cottages team, we thought we'd let you get to know Nigel in his very own blog post! Keep reading to learn all about Nigel, the charity he supports, and how he's been spending his time here at Sykes.
About Nigel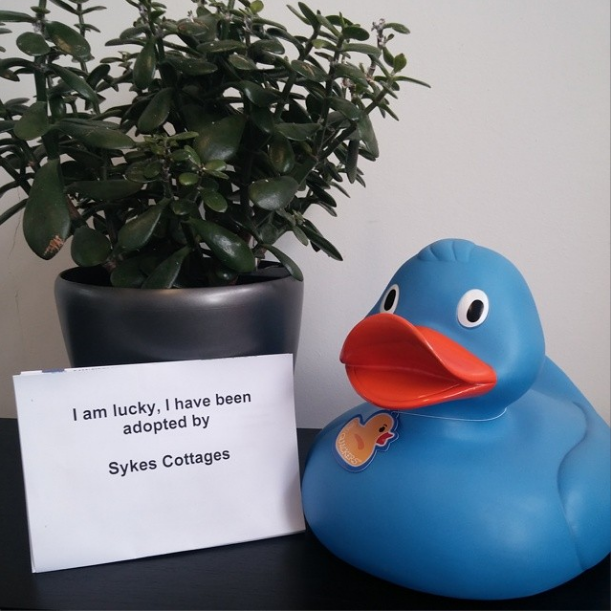 Nigel came to Sykes Cottages on a fund raising mission and has been training daily to perform in the big duck race, where he will be raising money for the Babygrow Appeal. Nigel strongly supports the Babygrow appeal and its aim to raise £3million, which will help build a new neonatal unit at the Countess of Chester Hospital. Nigel knows that all babies need special care but also that some need it more than others, and so, he is privileged to be competing in the big race as part of the Sykes Cottages team!
Nigel's Make Over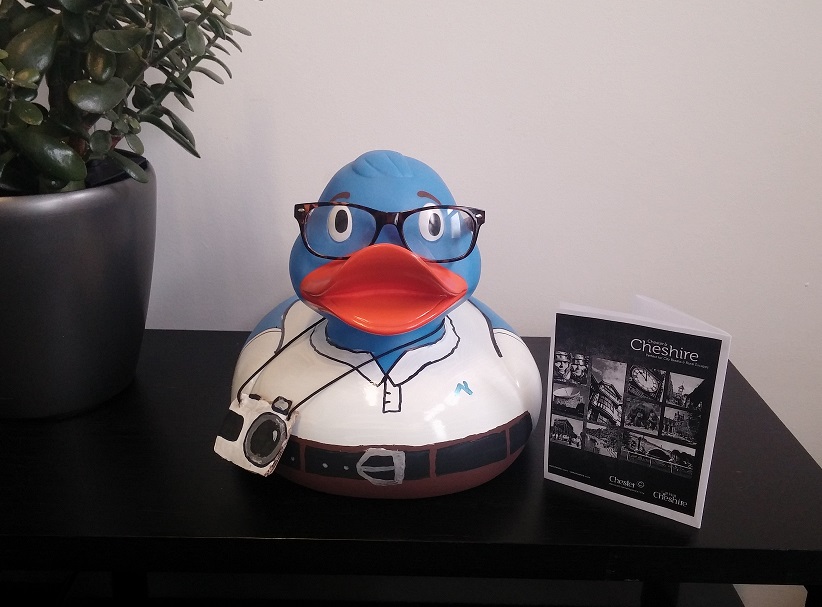 During his time here at Sykes Cottages, the team were set the challenge of giving Nigel a makeover; there was much discussion surrounding Nigel's new look but seeing as his race is taking place on the iconic River Dee in the historic city of Chester, we decided to transform Nigel into a sight-seeing, fact-finding tourist! Nigel's new look comes complete with a Sykes branded shirt, a camera to capture his favourite race moments, and a visitor's guide to the city itself! We think Nigel's new look is rather dashing, don't you?
Nigel's Time at Sykes Cottages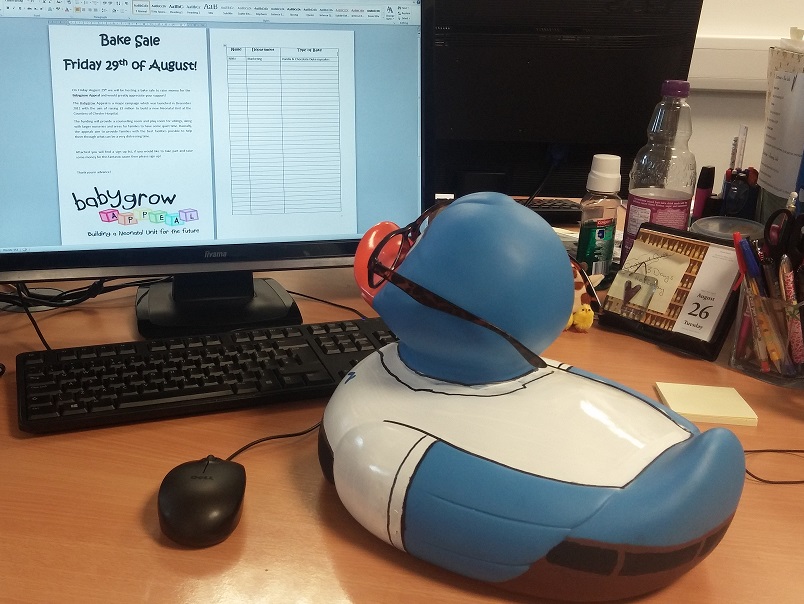 Since his arrival here at Sykes Cottages, Nigel has thrown himself into fundraising activities and, as well as undergoing his makeover, he is currently planning a bake sale to raise more money for the Babygrow Appeal. Nigel has also been learning all about Sykes Cottages and has really enjoyed browsing our selection of properties; he especially likes Duck Cottage and Puddle-Duck Lodge! Although Nigel has been extremely busy he's made time to get to know the people here at Sykes and has made a lot of new friends.
What's next for Nigel?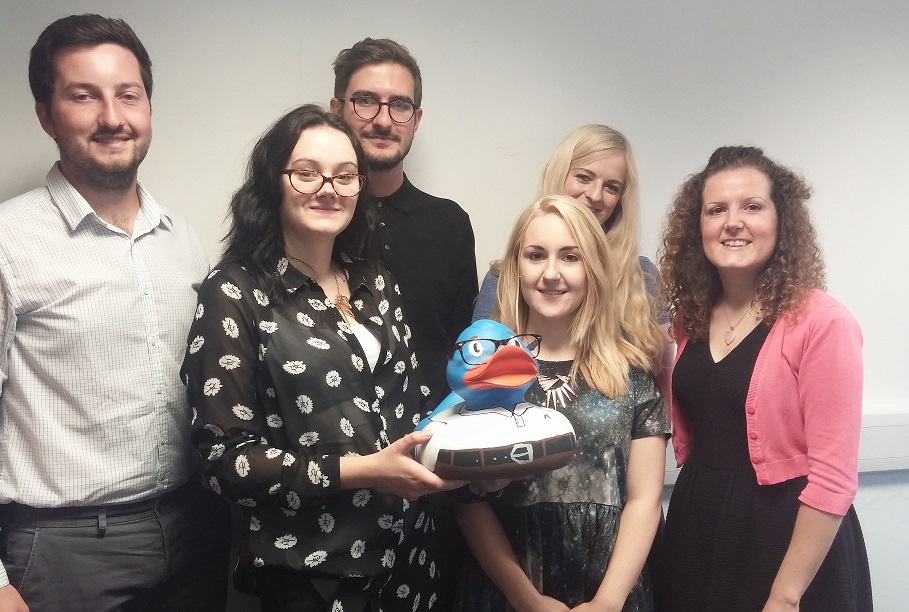 Nigel's time at Sykes Cottages is almost at an end and our little quacker will soon be leaving the nest, for his next big adventure! Shortly after the bake sale, Nigel will depart to meet up with his friends from the bath tub, he is due to make his first public outing in September when he and his friends will be hogging the spot light at Chester's Grosvenor Shopping Centre. They will be on display at the centre for a week from September 13th before heading off to the big race on September 20th!
We can't wait to see Nigel race in September and if you'd like to come along and show your support I'm sure he would love to see you too! For more information on the appeal please visit the Countess of Chester website or to make a donation to the Babygrow Appeal you can visit their just giving page.
As a food lover Nicole can often be found in the kitchen, covered in flour and experimenting with new tastes! When not making a mess she loves to explore her Celtic roots by roaming the Scottish countryside or exploring the bays along the Anglesey coast with her fiancé.