Ask a foreigner about British food and they'll trot out the same usual clichés…fish and chips, roast beef and a fry up.  But, delve a little deeper into British cuisine and you'll find our nation choc-full of excellent local produce and tasty regional dishes.  And, we're a growing nation of 'foodies' with many of us frequenting farm shops, fancy delis and food festivals throughout the year.  So, sit back and enjoy a little taste of some of the more unusual treats the UK has to offer…
Stargazey Pie
While Cornwall may be more famous for the pasty or the traditional cream tea, Stargazey Pie is well deserving of a place on the region's food map.  Legend has it that in the 1500s the harbour of Mousehole was shut due to a huge storm.  During a temporary lull in the storm, a local man by the name of Tom Bawcock managed to catch enough fish to keep the village from starving.  The Stargazey Pie was made in his honour and Tom Bawcock's Eve is still celebrated with great enthusiasm on December 23rd.  The pastry lid of this pie is pierced by the heads and tails of mackerel or pilchards gazing at the stars with a filling of fish, potatoes and eggs.  Visit this part of Cornwall just before Christmas and apart from tasting the best Stargazey Pie around, you'll also find the harbour and surrounding houses decorated to the nines for Christmas.
Butter Pie
You may well assume that butter is an ingredient for pastry rather than a flavouring, but head to the North West of England and prepare to be proven wrong.  Created for Lancashire workers to eat on a Friday, the pie is also known as 'Catholic Pie' or 'Friday Pie' and contains potatoes, onions and of course, butter.  The pie remains popular today with Lancashire locals eager for a taste of years gone by.  Enjoy a Lancashire holiday with a trip to Blackpool Pleasure Beach, award-winning golf courses and of course, the butter pie!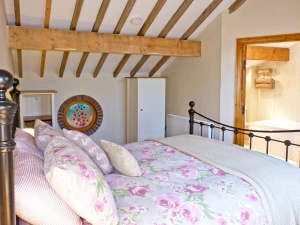 Fidget Pie
Traditionally a Shropshire favourite more than 400 years ago, Fidget Pie now graces the menus of fancy gastro pubs the length and breadth of the UK.  In reality, this is the Shropshire equivalent of the Cornish pasty; a portable lunch for farm labourers bringing in the harvest.  The traditional fidget pie is pastry filled with a combination of gammon, cheese, apples and cider topped with a pastry lid.  The modern version is sometimes topped with mustard mashed potato but whichever you try it's sure to be delicious.  Find the birthplace of the Fidget Pie in the foodie capital of Shropshire, Ludlow where you'll also find a very popular food festival which is held each September within the castle grounds.  Find a holiday cottage in Shropshire and make the most of the tempting delights on offer.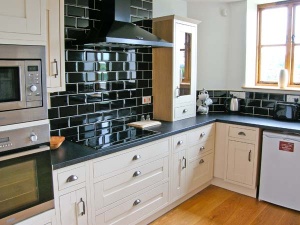 Choose a self-catering holiday cottage in the UK or Ireland and spend your time bouncing from farmer's market to cosy tearoom to award-winning restaurant; I can't think of a better way to spend a few days in the UK.