Here at Sykes Cottages, we love Halloween. When the wind is rattling at your door and the rain is pounding against your window, we know there is no better feeling then snuggling up on the sofa with a warm blanket and a cauldron of sweets. If you're planning to stay home this Halloween, the team here at Sykes HQ have some great suggestions for your viewing pleasure; from family friendly movies to horror films, our selection is sure to offer plenty of inspiration this Halloween.
The Nightmare Before Christmas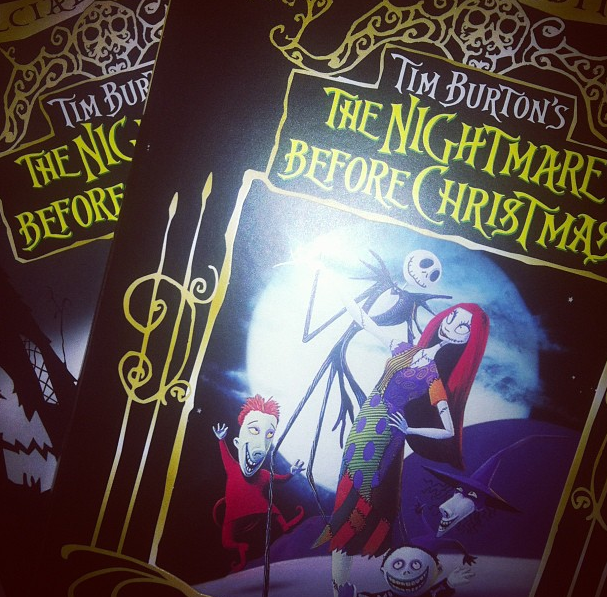 A heart-warming story with a loveable protagonist may not be your first thought when it comes to Halloween, but it's exactly what you get with The Nightmare Before Christmas. The film follows the Pumpkin King Jack Skellington and his dog Zero as they try to spread Christmas cheer across Halloweentown with disastrous consequences. The spectacular storyline and characterisation combined with the incredible soundtrack and stunning visuals of the film is what makes it not only my favourite Halloween watch, but also a favourite to watch throughout the year! – Leanne
Labyrinth
As one of my favourite fantasy films, Labyrinth takes top spot on my Halloween movie playlist. Not only is the film filled with fantasy creatures, magic and adventure, but with the added bonus of musical numbers – many involving the legendary David Bowie – there really is something for the whole family to enjoy.  The film follows Sarah's adventures in an otherworldly maze as she overcomes the Goblin King's challenges to save her baby brother Toby. This is a classic film and one you won't regret watching even if you're stuck singing the tunes until next Halloween. – Nicole
Casper
If I'm honest, I'm a bit of a wimp when it comes to watching horror films! This meant picking my favourite Halloween film was always going to be a struggle, but after some thought I picked Casper. It tells the tale of a young ghost who – along with his three ghoulish uncles Fatso, Stretch and Stinkie – lives in a rickety mansion called Whipstaff Manor. The film is about Casper moving on to "the other side" whilst dealing with a greedy heiress, the affections of a young girl, and even attempted exorcisms – not to mention all sorts of mischief from his uncles. All in all, Casper makes the perfect alternative to the usual Halloween fare, and is definitely a film that the whole family will enjoy over the Halloween period! – Jamie
Hocus Pocus
For me, it's not Halloween unless I've watched the early 90's gem that is Hocus Pocus. The obsession started as a kid, when my sister and I would sit down and watch it on Disney Channel every year; it's a tradition that I've never quite grown out of. You can put my love affair with this film largely down to Winifred, Sarah and Mary Sanderson who are evil witches raised from the dead. They are comedy genius and I'll never get tired of their hilarious catchphrases, withering glares and of course, their rendition of 'I Put a Spell on You'. Throw in a talking cat, a zombie who constantly loses his head and a trio of unlikely heroes, and you have everything you could ever want from a Halloween cult classic. – Lousie
Sleepy Hollow
The tagline 'Heads will roll' tells you all you need to know about Sleepy Hollow, a 1999 horror film directed by Tim Burton. Sleepy Hollow was the first film that frightened me; I spent weeks – nay, months – after watching it scurrying down the stairs, afraid that a headless, axe-wielding Hessian was hot on my tail. Though damn-scary, the eccentricity of Johnny Depp's character, Ichabod Crane, adds some comic relief, whilst Tim Burton's enchanting creations will feel familiar to anyone who's seen The Nightmare Before Christmas. In short, Sleepy Hollow is a great introduction to horror for younger viewers – just be sure to have hide-cushions at hand! – Jonathan.
So what do you think? Will you be adding our frightful list of movies to your Halloween night viewing, or do you have your own 'must watch' movie for All Hallows Eve? Either way, we would love to know which films you'll be watching this weekend, so make sure to let us know via our Facebook or Twitter page.
As a food lover Nicole can often be found in the kitchen, covered in flour and experimenting with new tastes! When not making a mess she loves to explore her Celtic roots by roaming the Scottish countryside or exploring the bays along the Anglesey coast with her husband.