Here at Sykes Cottages we feel extremely privileged to be nominated for "Best UK Holiday Cottage/Self Catering Booking Company" in the upcoming British Travel Awards, especially seeing as we won the title of "Best Large Cottage/Self Catering Booking Company" in 2013. The staff at Sykes can't wait to find out the winners of this year's competition and would love it if you could vote for us! To help convince you that we deserve to win this fantastic award, here's why our staff are voting for Sykes…

Always happy to help – Charlotte
Our offices are open daily between 9am and 9.30pm; we even work on Boxing Day to guarantee that our customers are always provided with helpful, happy assistance whenever it's needed.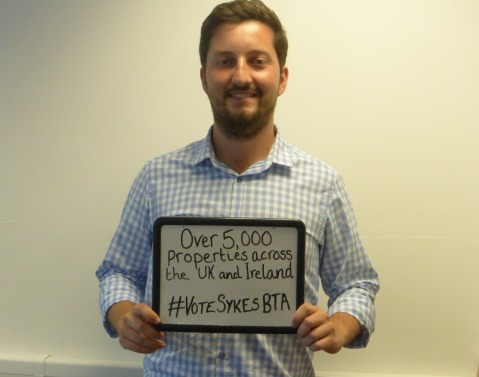 Over 5,000 properties across the UK and Ireland – Jamie
With a dedicated team of regional managers across the UK and Ireland, Sykes Cottages are constantly taking on new holiday properties. We currently offer 832 Irish properties and 4480 UK properties.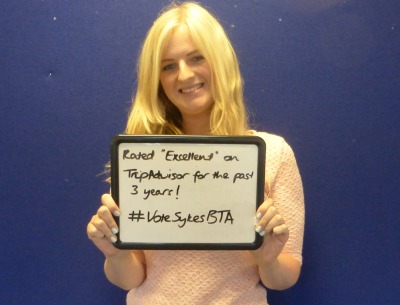 Rated "Excellent" on Tripadvisor for the past 3 years – Louise
Being rated "Excellent" on Tripadvisor for the past three years is an amazing privilege, but what's even better is knowing that our customer's fantastic feedback has allowed us to reach this high standard.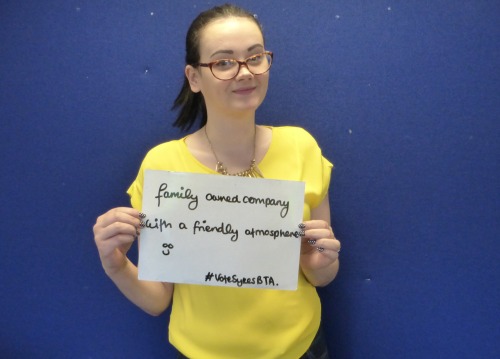 Family owned company with a friendly atmosphere – Nicole
Working for a family owned company means that there is always a friendly atmosphere in the office. Everyone knows each other which allows us to work together really well providing the best service possible for our customers.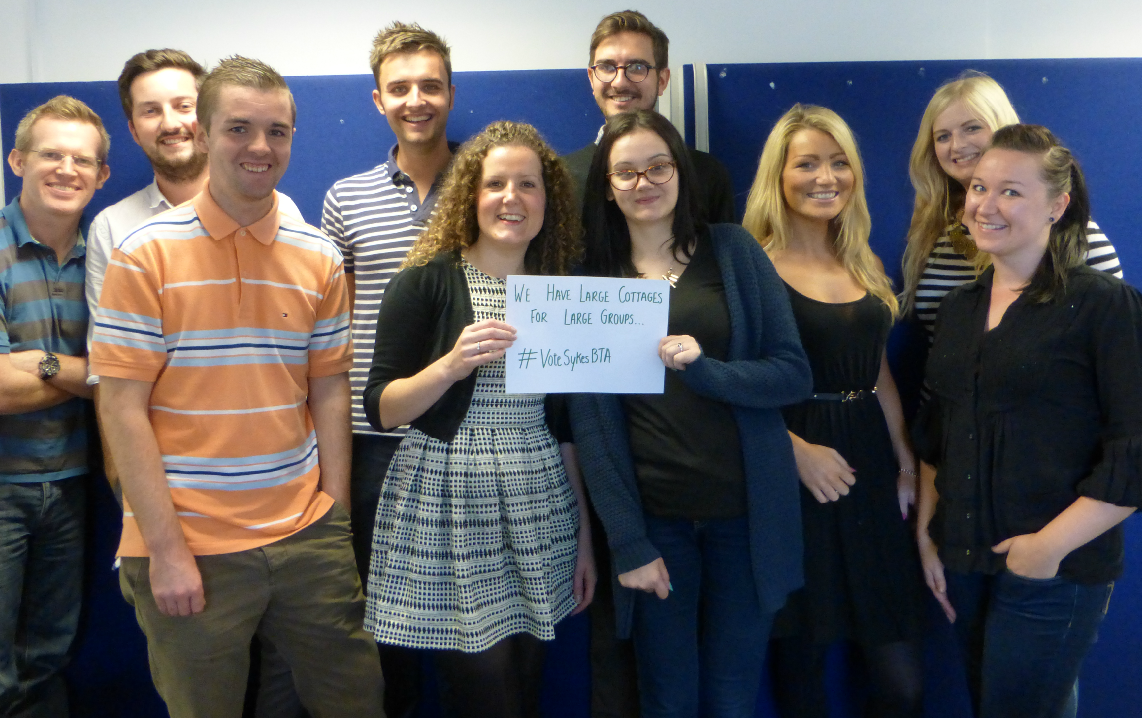 We have large cottages for large groups…– Jonathan
Sykes Cottages has a wide selection of large cottages which are perfect for a family getaway, with properties sleeping up to 24 people and groups of cottages sleeping up to 82 there is plenty of room for everyone!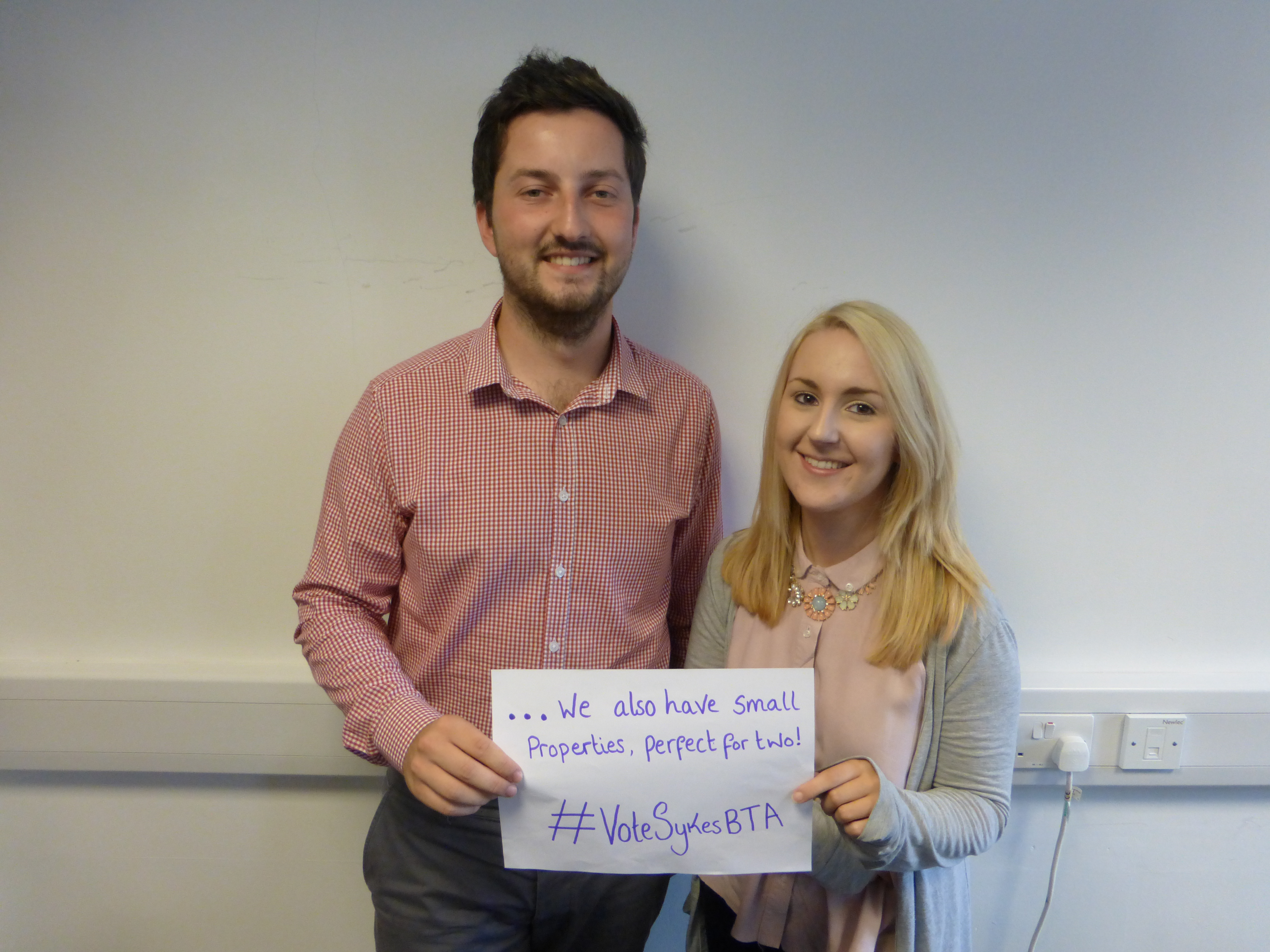 …We also have small properties, perfect for two! – Leanne
The Sykes Cottages website also has a selection of smaller properties which can accommodate just two people, perfect for a minimoon or a surprise romantic holiday with you and your other half.
These are just some of the reasons why we think Sykes Cottages should win the 2014 BTA award for "Best UK Holiday Cottage/Self Catering Booking Company". If like us you think Sykes deserves to win this wonderful award then please visit our British Travel Awards page for more information on how to vote.
As a food lover Nicole can often be found in the kitchen, covered in flour and experimenting with new tastes! When not making a mess she loves to explore her Celtic roots by roaming the Scottish countryside or exploring the bays along the Anglesey coast with her fiancé.