The good old British summer has arrived, and we are being absolutely spoilt this year. With temperatures in the twenties and more sun than you can shake a bucket and spade at, it's fair to say that it's been a scorcher! Now, the best thing to quell the summer heat is an ice lolly or other sweet treat, but these can be full of sugars, e-numbers and other nasties. We wanted to bring you a selection of fantastic homemade, family friendly summer ice lolly recipes that you can rustle up in no time. We brought in a crack team of creative family bloggers who took on our challenge to create unique, family friendly, ice lollies and the results were pretty delicious.
Healthy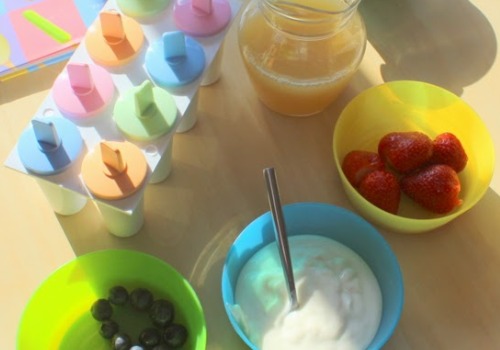 Whilst all of these fantastic homemade recipes are far healthier than the pre-packaged ones you would find in the freezer aisle of your local supermarket, a few of our entrants really did put health first, with some delicious results! Hannah from Mums' Days got a little sneaky with her recipe, by creating a 'Hidden Veg' ice lolly, which is an ingenious way of getting a few more veggies into your children's diet. Clara and Kirsty over at My Two Mums made a deliciously healthy Summer Berry Lolly which contains blueberries, raspberries and strawberries – yum! Lynsey and her daughter from Mum, That's Me created incredibly refreshing Strawberry and Watermelon ice lollies whilst Ethan and Niki from Play & Learn Everyday created both Strawberry Purée and Apple Juice Ice Lollies as well as Blueberry and Vanilla Yoghurt lollies.
Family Favourites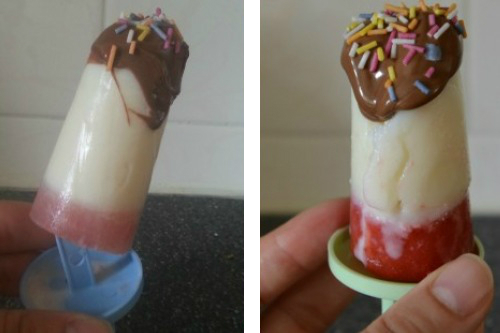 Our team of bloggers came up with some fantastic ice lolly recipes that were reminiscent of family favourites, new and old. The family over at Clearly Bex created a delightful version of Fabs, complete with chocolate and sprinkles! Nikki from Stressy Mummy kept her recipe simple, but in no way plain, with a deliciously refreshing Raspberry and Lemonade ice lolly; perfect for those hot sunny days we've been having! Michelle from Mummy 2 Monkeys got really creative and turned the challenge into a guessing game; filling each of the moulds with a different flavour (including Pepsi, Lucozade and strawberry water as well as wine and beer for the grown-ups) so that everyone could have a guess at which was which! Jodie and her little ones over at Life with Pink Princesses created something that reminded me of one of my favourite childhood treats; mini milks! Milkshake powder and milk is mixed together and frozen to create an ideal calcium-filled treat that everyone will love.
Indulgent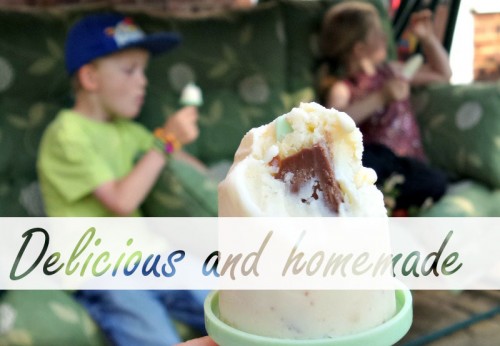 As our super blogging team know, for the purpose of a balanced diet, we all need a bit of a naughty treat every now and again. As such, we received a couple of entries that will give you your chocolate fix whilst being absolutely delicious! It was a family effort over at Actually Mummy, where these Crunchie Banana Cream Ice Lollies were created. Laura from Chez Mummy made some utterly delicious sounding chocolate and caramel lollies that featured as the perfect dessert, before settling on a simply refreshing cloudy lemonade ice lolly.
… The Winners Are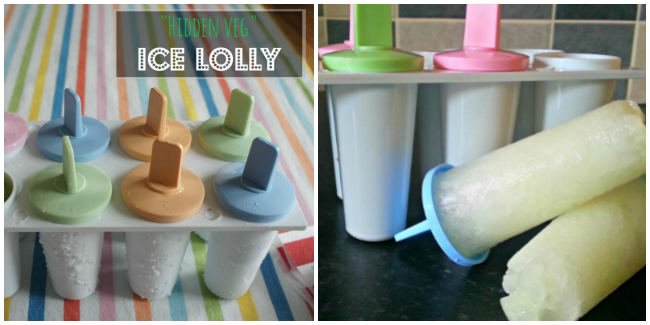 As you can see, choosing the winners for this competition was a really tough choice. Each entrant had fun and showed creativity in creating their ice lollies. In the end, there were two winners. First place going to Hannah from Mums' Days for her ingenious way of getting little ones to eat more veggies, and second place to Laura from ChezMummy! Despite some mishaps in the kitchen, Laura really got into the spirit of the competition by getting her kids fully involved in creating and making some delicious creations.
A huge thank you to our super ice lolly making team for taking part in the competition and for really getting involved! If you want to have a go at any of these ice lollies then take a look at each bloggers post for the full recipes.
A lover of reading, eating and shopping Leanne will often be found spending time with her two pugs or snapping away on instagram. A big fan of the city, She likes nothing more than getting away for a weekend break in the UK, her favourite places being London and Bath.