Sykes Cottages is delighted to introduce you to The West Bay Club & Spa on the beautiful Isle of Wight. As of today, you will now be able to book their stunning holiday homes through the Sykes Cottages website.
The West Bay Club & Spa provides family friendly self-catering accommodation set within 15 acres of landscaped grounds, just outside the picturesque village of Yarmouth. As soon as you set foot in these picture-perfect surroundings, you'll feel your mind clear and your body unwind as you embark on your exploration of Island life.
Designed with comfort and relaxation in mind
Sleeping between two and nine guests, their New England-style houses have been designed with comfort and relaxation in mind. The West Bay Club & Spa is the perfect place from which to discover all that the exquisite Isle of Wight has to offer, whether you're looking for a weekend escape from the city or a family holiday by the sea.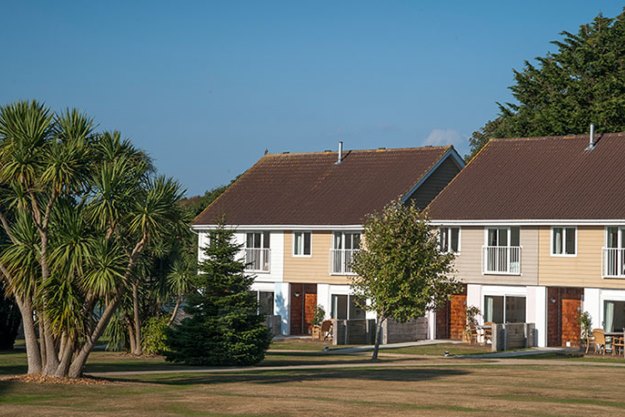 Something to suit everyone
Guests will enjoy access to the indulgent Island Wellness Spa which offers natural and holistic therapies to help you feel relaxed, rested and restored. You can also make the most of the Club with its 20 metre swimming pool, top-of-the-range gym and fitness suite, tennis coaching and over 60 studio classes.
Families will love the bespoke activity programme on offer for children, as well as the on-site play area and splash pool, which ensures that there's something to suit even the youngest members of your party. Membership to The Club, its facilities and many of the activities at West Bay are included in the price of your stay as is the ferry transfer, making a holiday to The West Bay Club & Spa as carefree as possible.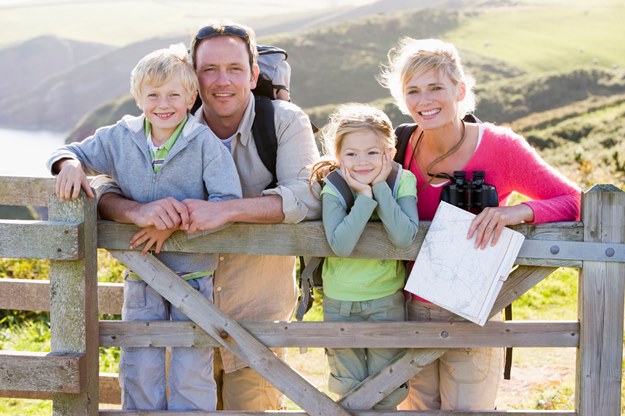 Explore the spectacular Isle of Wight
The Island itself is full of history and has over 50 miles of spectacular unspoilt coastline with more Blue Flag beaches than any other destination in England. Though it's famous for its traditional seaside towns, you'll also find sprawling sandy shorelines, rugged cliffs and hidden coves just waiting to be explored. For the more adventurous, the Isle of Wight is also a brilliant choice for an action-packed holiday. Whether you fancy sailing, cycling or surfing, there's something for everyone and there are plenty of scenic walking opportunities that the whole family can get involved in.
To book your holiday at The West Bay Club & Spa, please visit our website where you'll find a wide variety of properties to choose from. If you need help finding the perfect property for your getaway then you can give us a call on 01244356695 and our friendly reservations experts will be able to advise on the right property for you. Our phone lines are open seven days a week from 9am until 8pm.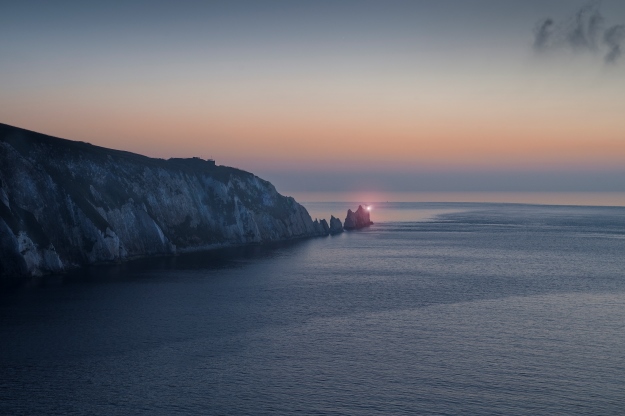 Sykes Cottages staff recommendations
Some of the Sykes Cottages team recently had the opportunity to visit The West Bay Club & Spa where they stayed for two nights, trying their hand at the activities on offer and being pampered at the Island Wellness Spa. Here are just a few testimonials from our team about their stay:
"I thought The West Bay Club & Spa was a serene, relaxing and friendly place. The grounds and facilities were extremely well-kept and the staff were incredibly welcoming and helpful- nothing was too much trouble for them. I loved the spa, it was beautifully designed and the treatments on offer were really unique, I chose the Hawaiian Lomi Lomi massage which was amazing! "- Alice Barnett, Revenue Management Team
"What struck me most was the chilled out atmosphere. It's such a relaxing haven and the ferry crossing was quick and simple. My tennis lesson was with an enthusiastic and friendly coach who improved my game immensely"- Max Bailey, Key Account Manager
I had a wonderful time at West Bay. I found the staff to be warm and attentive and I would recommend this to family and friends in a shot"- Leanne Cotton, Reservations Agent
"What a welcoming place. Love an active holiday. Love being pampered. Love food. Just a few reasons why I enjoyed, and would happily recommend The West Bay Club to my closest friends. But experiences aside, what really made West Bay for me was the wonderful staff who were genuinely friendly. I look forward to heading back to the beautiful Isle of Wight, with a group of friends and road bikes in tow"- Laura Champion, CRM Marketing Manager
Louise loves reading, shopping, baking and cosy country pubs with log fires. A nice cup of tea will never be turned down. She has spent many childhood summers on the beach in Cornwall and walking the hills of the Lake District.