Red, white, rose or sparkling, wine is the drink of choice for many up and down the country – but have you ever considered the great contribution to the wine industry the UK is making? An area that's been steadily growing, the UK is producing much more than your average glass of plonk.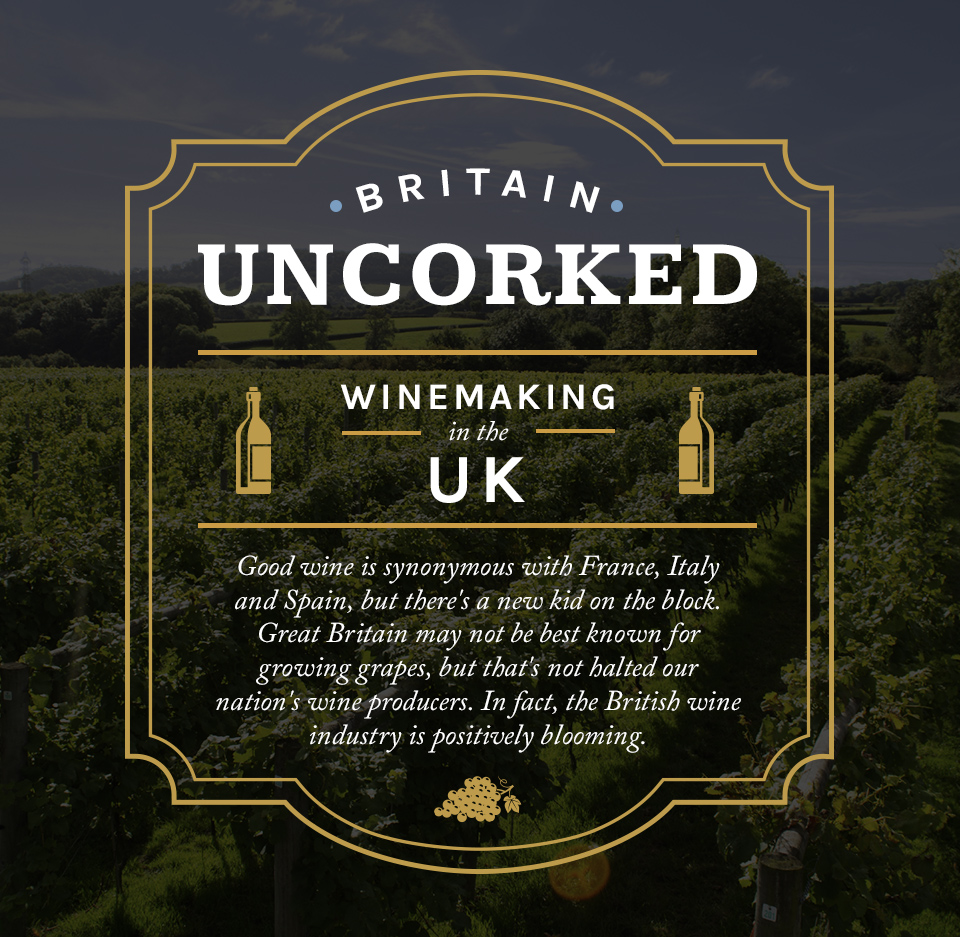 Bottles in context
Over 6.3 million bottles of wine are produced right here in England and Wales every year, and interestingly, two thirds of the English and Welsh market for wine (66%) is made up of sparkling wine – so it appears a glass of fizz every now and again is very well catered for! Still, white wine accounts for just under a quarter, (24%) leaving red wine and rose making up the final 10% of the English and Welsh wine market.
Where are we making it?
As you may have guessed, vineyards are a little more popular towards the south due to the better weather, although we do have 135 wineries and 470 vineyards across the UK in total! The majority are in the south east (160 of them), with 140 in the south west. It's the soil of these areas that attracts the vineyards, as it has a likeness to that in the Champagne region of France.
There are a few vineyards up north too – there are just four in Scotland, four in the Channel Islands and 95 across the north of England and the midlands.
A growing industry
British wine is already being exported – you can find our native produce across the globe, from Scandinavia to Australia! So, next time you're looking for the perfect accompaniment to your meal, why not opt for something local?

Copy and Paste the Code Below onto your Website to Share with your Readers
Sources
http://www.englishwineproducers.co.uk/
https://www.gov.uk/government/news/english-and-welsh-sparkling-wines-a-cork-popping-success
http://www.wineguilduk.org/the-english-wine-industry.php
http://www.englishwineproducers.co.uk/files/3114/1857/0805/Instant_Fact_Sheet_2014.pdf
As a food lover Nicole can often be found in the kitchen, covered in flour and experimenting with new tastes! When not making a mess she loves to explore her Celtic roots by roaming the Scottish countryside or exploring the bays along the Anglesey coast with her fiancé.