East Yorkshire: home of The Beautiful South, William Wilberforce, Amy Johnson and the mighty Yorkshire Wolds. As epic as all this sounds, I can't help feel this corner of God's Own County is often overlooked, particularly as a romantic holiday destination. I may be biased, but I believe the East Riding can be just as a romantic as the Cotswolds and the Lake Districts of the world, not least because of its exquisite coast and rolling, picnic worthy landscapes. Not convinced? Just you wait; in the next five hundred words or so, I bet I can convince you that when it comes to romance, there's nowhere like the East Riding of Yorkshire.
Feast on fine Yorkshire fare
Yorkshire grub is known for its heartiness and simplicity, and it's no different in the East Riding. The region's agricultural heritage has forged an honest-to-goodness approach to cookery,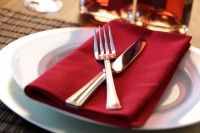 with cosy country pubs serving delicious, locally sourced fare at every turn. Should you and your beloved be tootling around near the Wolds/ Moors border, be sure to stop off at The Blue Bell pub in Weaverthorpe, where roaring fires and a superb menu await. Or, visit The Chestnut Horse in Kelk, an 18th Century inn renowned for its unusual – yet mouth-watering – approach to pies.
And it's not just charming country pubs on offer, no sir. East Yorkshire may be quaint, but it also boasts several vibrant towns that are chock-a-block with eateries both foreign and domestic. Like spice? Add some heat to your evening at Trishna Tandoori, an authentic Indian restaurant in Driffield. Or, perhaps it's the taste of Italia you're after? If so, make for La Perla, a cosy Italian in the City of Culture 2017; Hull for short.
Take a romantic stroll beside the North Sea
OK, so East Yorkshire's countryside may be pastoral and lovely and everything, but let's be honest, it's nothing compared to its coast. From the secluded dunes of Spurn Point to the evocative cliffs of Flamborough Head,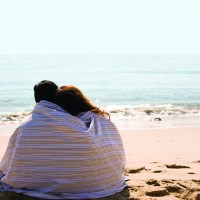 this stretch of North Sea coast is perfect for romantic coastal strolls at any time of year. One of my favourite places for a bracing, hand-in-hand walk begins in the village of Sewerby and follows the sea cliffs south to Bridlington. Head north from Sewerby, and the Flamborough Headland Heritage Coast also promises a charming stomping ground for a coastal hike.
Travel to East Yorkshire in summer and your first port of call ought to be the beach. Though busy, the beaches of Bridlington and Hornsey offer the classic seaside experience, whilst the golden sands of Dane's Dyke, Spurn Point and Thornwick Bay are secluded enough for lovesick couples. Regardless of where you lay your beach towel, I'm positive the East Yorkshire coast will be just what you were hoping for.
Discover history and heritage
Take a walk anywhere in East Yorkshire and you'll be struck by the nostalgia of the place. Like much of Yorkshire, the East Riding has a long and evocative history, much of which is lovingly preserved in several attractions and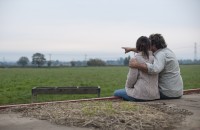 historic sites. For romantic-types, the gardens of Burton Agnes Hall, Sledmere House, Burnby Hall and Burton Constable prove perfect for pondering, whilst the unusual Wharram Percy – a deserted medieval village in the Wolds – offers a secluded spot for exploration.
Aside from stately homes and mysterious, time-forgotten villages, what else does East Yorkshire offer history fans? Take a trip to Beverley Minster, an enormous church regarded as a gothic masterpiece by historians. Discover bizarre curio and wonderful architecture in The Bayle Museum in the Old Town of Bridlington. Or, venture to Hull's Museum's Quarter, where you'll find eight great museums that you can enter free of charge.
Other things to do on a romantic break in East Yorkshire
Explore the East Riding at your leisure and you'll no doubt come across things that'll spike your interest, whether it be a private beach, rural country pub or secluded wildflower meadow. To help you along on this odyssey of chance encounters, here's a shortlist of some of the hidden gems that you should look up before visiting East Yorkshire:
Beverley Westwood, Beverley For pleasant pastures, head to Beverley Westwood, a large country park on the outskirts of the historic market town.
Little Switzerland, Hull Walk under the mighty Humber Bridge in the Humber Bridge Country Park, known locally as Little Switzerland.
Petros, Nafferton A glorious Italian restaurant hidden within the façade of a humble pub in the village of Nafferton.
Green Lane, Driffield Panoramic views of the Yorkshire Dales beckon on Green Lane, a public byway that begins in Driffield and winds high into the countryside.
Kings Mill Millennium Park, Driffield Travelling with your pooch? Head to Kings Mill, a wetland park offering plenty of room for Rex to romp.
Rent a cottage in East Yorkshire with Sykes Cottages
So there you have it, a local's guide to the romantic and oh-so-charming East Riding of Yorkshire. If you're interested in renting a Yorkshire holiday cottage in the East Riding, visit our website today.
Jonathan is a lover of books, music and good food. Originally from Yorkshire, there's nothing he likes more than a cycle in the country. One of his favourite spots in the UK is Tenby, where he spent many a happy holiday as a child.