Do you own a second home? Perhaps you already rent it out as a holiday cottage or maybe you are thinking of investing. Whatever stage you're at, Sykes Cottages can help. We began as a family business more than 25 years ago and we're proud of the fact that we've grown to become the UK's leading independent holiday cottage agency with more than 4000 cottages on our books.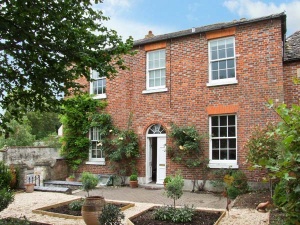 Why choose Sykes?
We have local managers across the UK and Ireland from Cornwall to the Scottish Highlands and Anglesey to East Anglia.  Our local managers have years of experience and know the local market better than anyone.  This means they are best placed to advise you how to maximise your bookings with the minimum hassle meaning all you need to do is sit back and enjoy the benefits of owning a second home.
Speaking of minimum hassle, you can forget all about advertising your holiday cottage and taking payment; just leave it to us.  Part of our service includes a professional photo shoot and a personalised description for our website and brochure to ensure your cottage is looking its best.  We'll arrange the bookings, take payment and provide customers with directions to your door so you can simply concentrate on welcoming holidaymakers to your cottage!
Here at Sykes Cottages, we never forget that your cottage is exactly that – yours.  So, if you fancy a long weekend by the sea, want to invite friends or family to stay or just get the decorators in, it's no problem.  Just give us a call so we can update the calendar on our website; it really is as simple as that!
We're very proud of our excellent customer service record both with customers and cottage owners, in fact we think it is part of the reason we're so successful.  Why not read a few of our testimonials to see for yourself?

How much could I earn?
How long is a piece of string?  How much your holiday cottage can earn will depend on its size, location and how many bookings it is likely to achieve.  As a rough guide, many of our cottages receive more than 30 bookings a year and earn in excess of £30,000 a year.  Thanks to our 25 years' experience, we're well placed to advised you what to charge throughout the year.
In addition to our team of expert holiday cottage advisors, we use a variety of marketing channels to ensure your cottage receives as many bookings as possible.  Our website alone receives more than 8 million a visits a year meaning that lots of potential holidaymakers could be looking at your property!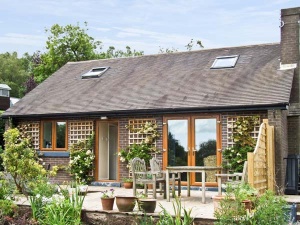 What's next?
For more information about renting your holiday cottage with Sykes, just give us a call on 01244 356666 or let us know when it's convenient and we'll call you!  You can also find more information about letting your holiday home on our dedicated web pages.  If you then want to go ahead we'll arrange for a no-obligation visit from one of our local managers who can give you an idea of how much your property might earn and make any suggestions to improve your earning potential.  Who knows, your cottage could be on our website very soon!