In the week that the third in line to the British throne was born in London, we thought we would take the opportunity to showcase our baby-friendly cottages in the UK and Ireland.

Our baby friendly cottages
Choosing one of our baby friendly cottages means you can reduce some of the stress in getting away as a new family and certainly some of your packing list!  All of our baby friendly cottages offer a cot, high chair and stair gate, where appropriate.  If there are older children in your family, many of our baby friendly cottages also offer a selection of toys and games and are within easy reach of family attractions.

Enjoy a holiday as a new family
We know that becoming new parents is both an incredibly special and daunting experience, whether you're royalty or not!  With a bit of forward planning, getting away for a few days break doesn't have to be a stressful experience!  A week's holiday with your newborn is a great way to enjoy some quality time together and create some unforgettable memories.  As our cottages are located the length and breadth of the country, it's easy to find somewhere quiet within a short drive from home where you can make the most of some time away.

Perfect for a babymoon
If the new bundle of joy isn't due to arrive for the next few months, why not make the most of your final childfree weeks with a luxurious romantic getaway.  We have a fantastic selection of cottages throughout the UK and Ireland where you can simply enjoy each other's company in anticipation of your new arrival.  How about a romantic yurt with roll top bath and private hot tub?  Or a cosy stone-built cottage with roaring open fire and boutique hotel-style furnishings?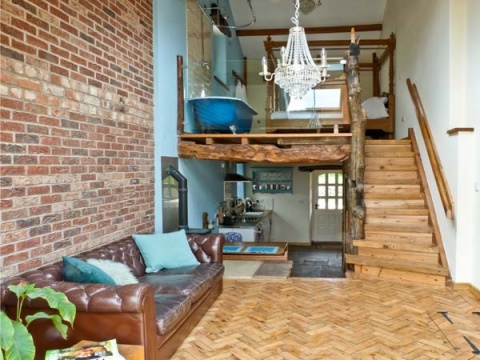 Congratulations to William and Catherine on the safe arrival of baby George!  If you're looking for somewhere to escape the limelight in the next few weeks and months, royal or otherwise, we're here to help!  Visit our website to take a look at all of our cottages or give our team of holiday cottage advisors a call on 01244 356695.