Yesterday was a record-breaking day at Sykes Cottages as staff celebrated taking 100,000 bookings this year! This fantastic achievement could not have been managed without all of the hard work and commitment our staff have put in and they have truly excelled themselves. So well done to all of the staff at Sykes Cottages!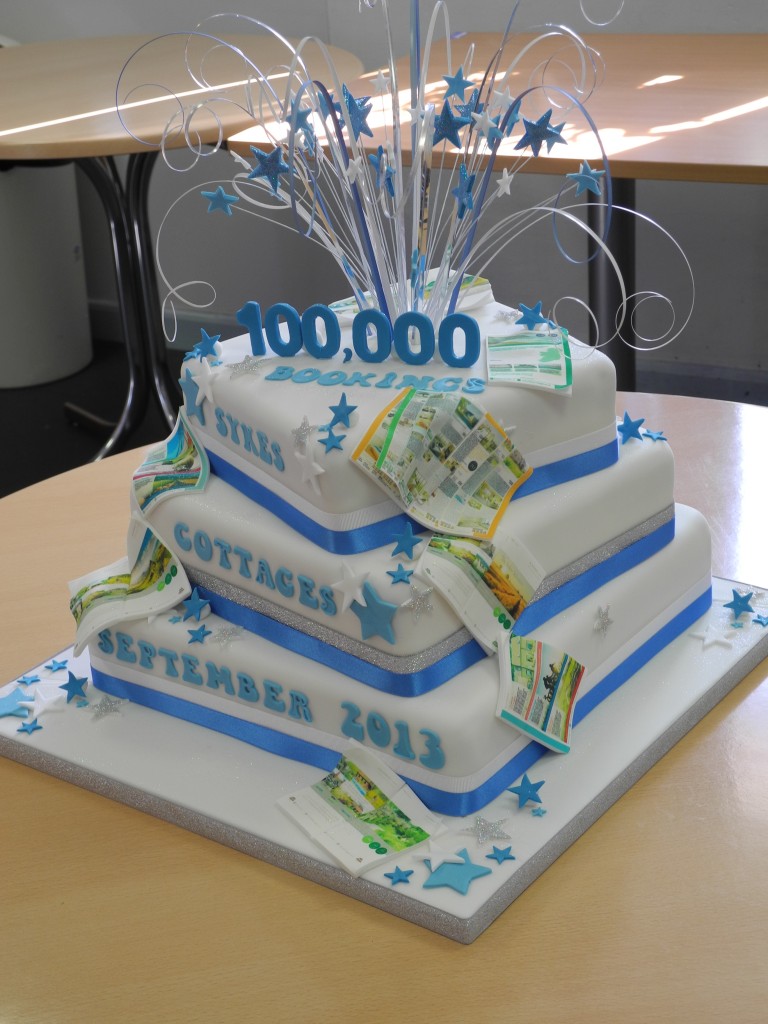 Staff celebrated at lunch time with cake and champagne and I think I can speak for everyone when I say that we all tucked in and thoroughly enjoyed the delicious buffet spread that was set on for the occasion!
It's been a banner year for Sykes Cottages- we've reached the 100,000 bookings in a year milestone; been rated as "Excellent" for the third year in a row by Trip Advisor and we've also been nominated for an award at the prestigious British Travel Awards. If you're one of the 100,000 people who've booked a holiday through us this year and you want to let everyone know how much you enjoyed it, please head over to the Travel Awards website and vote for us. We're listed under 'Best UK Holiday Companies and Tourist Attractions' and then we're in the sub-category of 'Best UK Cottage/Self-Catering Booking Company'. We'd really appreciate your vote.
Last but not least, from everyone at Sykes Cottages, we would like to thank all of our customers who have booked not only this year but over the last 25 years. We hope that all of our customers have had a fantastic time on holiday and that that you choose to book with us again next time!
Louise loves reading, shopping, baking and cosy country pubs with log fires. A nice cup of tea will never be turned down. She has spent many childhood summers on the beach in Cornwall and walking the hills of the Lake District.