Have you noticed that things are looking a little bit different around here? How could you not? We've given the Sykes Cottages website a facelift, we hope you like it.
Finding a cottage is as easy as ever
Don't worry that you'll need to relearn how to navigate the website to find your perfect holiday cottage, most of the functionality is the same, it's just wrapped up in a prettier package. You can still search for cottages via a few different routes, either by the location you're planning to visit, the type of holiday you're looking for, or simply by the dates you wish to travel.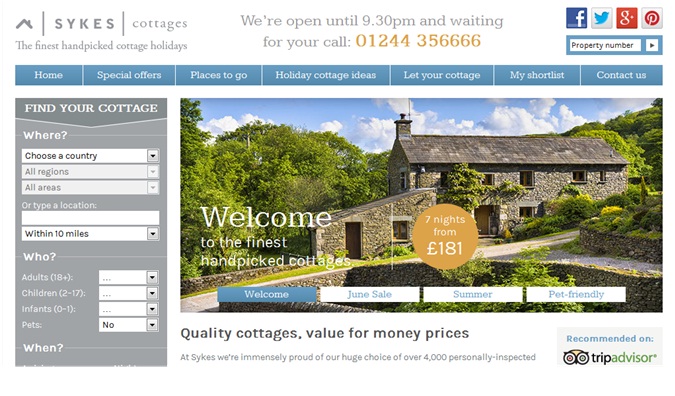 Newly designed cottage pages with clearer amenities and photos
One of the best parts of the new design is the upgraded layout of our cottage pages. Really, after the search function this is one of the most important parts of our website because it is here that you learn all about the cottage you would like to book. Now you'll find that the photos are larger and easier to scroll through, and the cottage amenities are much easier to find. You can also share your favourite cottages with all of your friends via. Facebook, Twitter, and Google +, as well as Pinterest.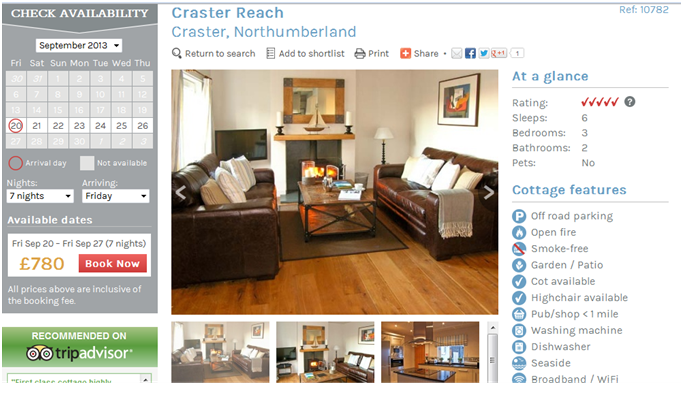 A great amount of time and effort has gone into this new facelift to the Sykes Cottages website and we really hope that you find it easier to use than ever. As always though, if you have any questions don't hesitate to call our friendly holiday cottage advisors any day of the week, between 9am and 9:30pm.