It's been a year of sporting prowess here in the UK and not just at the London Olympics; so as we get ready to mark the start of 2013, here's a little recap of this truly memorable 12 months of sport.
Yellow fever in France
July saw history made on the roads of France as Bradley Wiggins became the first Brit to win the Tour de France.  After three gruelling weeks of racing, Team Sky secured first and second place on the famous Champs Elysée cobbles.  Ten days later Wiggins added a gold medal in the Olympic road race to his yellow jersey in an unforgettable summer of cycling.  If you fancy yourself a budding Bradley Wiggins, why not consider a holiday in Yorkshire in 2013?  The Tour de France will start in 'God's Own Country' in 2014 so what better way to prepare than to tackle the challenging routes ahead of your heroes?  Of course, if you fancy a more leisurely break in Yorkshire, you'll find plenty to keep you entertained too!
Olympic and Paralympic Success
With 185 medals for Team GB and Paralympics GB, having home advantage at this summer's games certainly paid off.  World records and memorable moments were broadcast daily to a worldwide audience of millions from London in a few weeks of sporting success.  Jess Ennis, Hannah Cockcroft, Mo Farah and Ellie Simmonds were just some of those in gold at the end of four weeks of competition during the summer.  Thanks to a spectacular opening ceremony which highlighted the beauty of the UK, it's no wonder that many people chose to holiday in the British Isles.  Hundreds of you chose a holiday cottage within easy reach of the sporting venues or elsewhere in the UK so they could follow action on TV and radio.  The sailing events made Dorset a popular holiday choice as were Wales and Northumberland which hosted the football events.
Golfing Glory
Not to be outdone by their Olympic counterparts, the European Ryder Cup team pulled off the unthinkable when they won the golfing competition in September.  After two days of play, it appeared that the US team held an unassailable lead but the European Team achieved hero status as they fought back from the brink of defeat.  The Ryder Cup returns to our shores in 2014 when the European team will be eager to retain the title on home turf.  With the success of the 2010 event at Celtic Manor in Wales, the UK has made a name for itself as a golfing destination for all abilities.  Why not have a look at our holiday cottages near golf courses for some inspiration for your next holiday?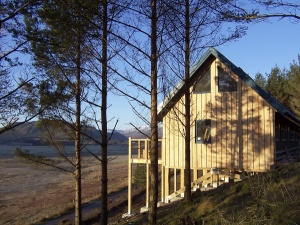 After a simply unforgettable year of sport in the UK, what can we look forward to in 2013?  With the Six Nations, The Ashes and Wimbledon where Andy Murray aims to add a second grand slam to his tally, we can be sure of another sporting year of drama and success!