The May half term has crept up on us once more, and I for one have only just started to make plans. A day out, if not a couple of days away, makes for a harmonious and restful half term, so I thought I'd share some ideas to keep the whole family entertained. Booking a house or apartment means you can enjoy a break away, embracing an area and all it has to offer without breaking the bank!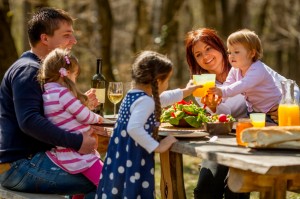 Theatre Trips
I love taking my boys up to London: they, in their youthful naivety, even find the underground a joyful experience! Charlie and the Chocolate factory is a favourite story of mine, taking me back to my childhood when I'd lose myself for hours in a book. I love to see the characters from my childhood come alive on the stage, and for my boys it's no different. Showing at the Theatre Royal in Drury Lane with matinee and evening performances, why don't you take a dip into China town afterwards and enjoy an early oriental supper? Chop sticks at the ready!
Free Fun for All
Our capital city is fabulous with its many museums which offer free entry. Why not take a picnic and head for the Natural History Museum, so you can wander up the road to Hyde Park for a late lunch afterwards? After an educational morning, you're all sure to have worked up an appetite.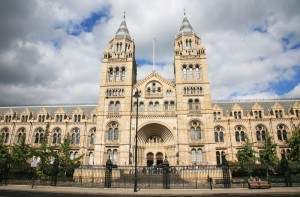 Bank holiday Monday this year brings the Symphony Orchestra to Trafalgar Square, and its big screens mean that you can enjoy the visual effects as the music fills the air. This event is free and tickets are not required.
Blow Off Some Steam
There are many steam railways around the U.K, so how about a trip to Suffolk with its many market towns and pretty villages, beautiful walks and great coastline? Mid-Suffolk Light Railway is the only operational steam railway in Suffolk, and from the 26-27 May you can see its event "Steam Models and Miniatures" taking place.
The ancient market town of Stowmarket would make an excellent base for this trip, as the railway is within easy travelling distance. Stowmarket has many shops to peruse, a range of restaurants and pubs to enjoy, and a cinema and leisure centre.
By the Sea
The New Forest is always a pleasure to visit. One of our family favourites is Lepe Country Park: with its long stretch of beach, cliff-top paths, large open green areas where you can kick a ball around and children's adventure playground; it's a fabulous spot to visit. There is also a café and shop with a take-away kiosk, and most importantly, a resident ice cream van!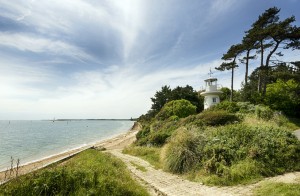 Close by is Beaulieu and its famed motor museum. Home to Bond in Motion, which features 50 of the original vehicles from the Bond films, the museum also has a display called the World of Top Gear. Of course, it's not all about cars: take some time to visit Palace House and admire treasures collected by the Montagu family. Still in residence, the family allow visitors to meander around the beautiful gardens and take in views of the Beaulieu River.
To Battle we go
A nine day Wicked Whitsun event hosted in apt venue medieval Warwick Castle, this day features battle re-enactments and falconry alongside workshops by Horrible Histories author Terry Deary. Aiming to bring Viking and Tudor times alive for your little warriors, it's sure to raise swords and smiles simultaneously!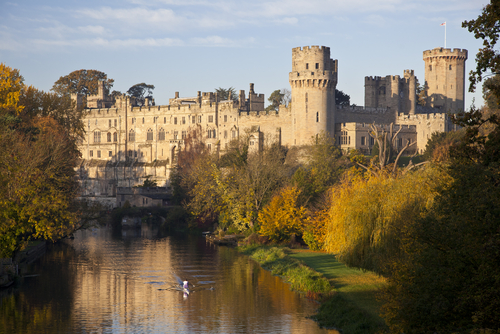 Stratford-Upon-Avon is only a short distance to travel to from Warwick, and is well worth exploring. Visit the birthplace of William Shakespeare and Anne Hathaway's house, and if time allows take in a performance by the Royal Shakespeare Theatre.
Breaks for Budding Scientists
INTECH Science Centre and Planetarium in Winchester makes learning fun: it's absolutely packed with interactive activities, and houses the largest Planetarium in the United Kingdom. Having experienced it many times (I still have to drag my boys away!), I'm pretty confident it's a place where the whole family will be enthralled.
Whilst in Winchester, why not take some time to visit the magnificent Cathedral? Its historic architecture is amazing and there are many works of art and treasures to discover.


Hopefully these six firm family favourites will inspire a few late ideas for the fast-approaching May bank holiday and half term. With many different types of accommodation available, spanning all budgets and suitable for all broods, enjoying a few days away is sure to make this half term a happy one!
Written by Kirsti Banyard, a travel writer for homeaway.co.uk