The end of the London 2012 Olympic Games left most people hankering for another sports competition of a similar scale and, in just a few months' time, the wait will be over. Set to take Glasgow by storm this July, the Commonwealth Games promises to be a spectacular sporting show.
And we're welcoming this news in more ways than one. Yes, we're excited to see some world-class sport on UK soil, but we also think it represents a great opportunity for anyone planning on attending the Games to discover Scotland at the same time!
For an in depth look at the ins and outs of the Games, as well as information on what to see in Scotland during your visit, check out our useful guide to the Glasgow Commonwealth Games below.

Scotland's homegrown sports stars
Scotland is an amazing place for sport lovers thanks to its incredible sporting heritage. In fact, it's home to some of the UK's best-loved sports stars.
Celebrated for being one of the UK's finest tennis players to emerge in recent decades, Andy Murray is a true sporting hero. The British number one snatched the Wimbledon men's singles title in 2013 – a grand follow-up to nabbing Olympic gold in 2012.
Sir Chris Hoy also shone at London 2012. In terms of Olympic gold medals, he's actually the most successful British Olympian of all time. His rounded off his career in real style at London 2012, taking home two gold medals before his retirement.
Bronze medallist at the recent Sochi Games, Eve Muirhead won the 2013 World Women's Curling Championship, making her the youngest female ever to have done so – she was just 22 when she took the title.
Going to the Games? Discover Scotland too!
We think going to the Games presents the perfect opportunity to see more of Scotland – especially given the fact that there's just so much to do and see!
More sports fixtures
Can't get enough of sports? The Commonwealth Games isn't the only major event hitting Scotland this summer. If you fancy seeing some quintessentially Scottish sports, get yourself to the Highland Games this June.
Held in Fife, this event features all kinds of unusual activities – including haggis throwing. Whoever hurls it furthest wins!
Meanwhile, later in the year the 2014 Ryder Cup will be hosted at Gleneagles in Perthshire – a must for golf lovers.
Other attractions
Scotland is home to a wide array of amazing attractions, so it'd be a real shame to make sport the only feature of your itinerary. For instance, why not take a trip to the lovely Loch Ness? This is the largest lake in Scotland by volume, and you might even catch a glimpse of the elusive Nessie…
Intrigued by tales of castles and adventure? Travel to Aberdeenshire and follow the fabulous Castle Trail, which will lead you to 17 of the area's most atmospheric and impressive fortifications.
Prefer to get a more literal taste of the places you visit? Head to Edinburgh instead and discover one of the Scotland's most famous products – whisky. The Scotch Whisky Experience will not only tell you all about the whisky-making process, but also give you a chance to taste some for yourself!
So what are you waiting for? Organise your trip to Scotland today.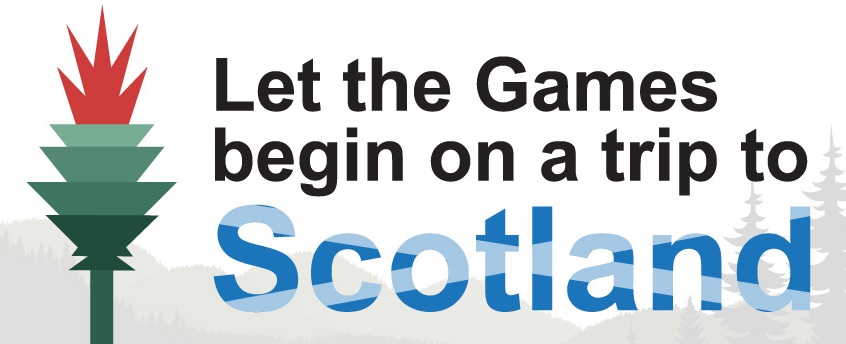 Jonathan is a lover of books, music and good food. Originally from Yorkshire, there's nothing he likes more than a cycle in the country. One of his favourite spots in the UK is Tenby, where he spent many a happy holiday as a child.