The picturesque town of Stratford-upon-Avon is an ancient market town in Warwickshire with over 800 years of history to explore. With its fascinating history and high theatrical pedigree, as well as the beautiful River Avon and top-class dining, Stratford-upon-Avon is without a doubt one of the most delightful places in England to visit.
Here are some of our favourite things to do and see while visiting Stratford-upon-Avon.
Get Up Close and Personal with 'The Bard'
It's hard to think about England, and more specifically Stratford-upon-Avon, without thinking about Shakespeare. The world famous playwright has become synonymous with his birthplace and the town has well and truly embraced their famous son. It's near on impossible to visit Stratford without taking in some history of The Bard, whether this be at the Shakespeare Birthplace Trust, the Royal Shakespeare Company, at his final resting place, or the family home of his future bride, Anne Hathaway.
On April 20th the town will be celebrating the 449th birthday of The Bard in a manner that only his hometown could. A full day of events are planned, with everything from stage fighting and theatre movement demonstrations, to sonnet recitation on the Avon and music in the theatre, there is a way for everyone to celebrate the birthday of the famous playwright. Visit the Royal Shakespeare Company website for full details.
For the Love of Books – Stratford Literary Festival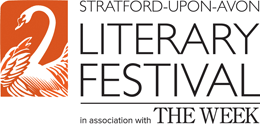 Although this literary festival is only six years old as of 2013, it is quickly becoming one of the UK's top outings for the bookish set. This year's festival isn't too far away, running from Sunday, 21st April to Sunday, 5th May, 2013.
If you've never been to a literary festival before you might not quite know what to expect, and no it isn't just a bunch of people wearing cardigans and reading glasses browsing through book stores. At this year's Stratford festival you'll find a wide selection of events, with everything from book and poetry readings, to writing workshops and social issue debates.
The full festival events calendar can be perused on the Stratford-upon-Avon Literary Festival website, with tickets sold through the Civic Hall box office.
Much Ado About Eating
It isn't all about literature and ancient history when visiting Stratford-upon-Avon though. The city is filled to the brim with great pubs, quaint tea-rooms, and elegant restaurants, making the choice of just where to eat dinner a welcomed dilemma.
For a quick bite for lunch or an afternoon pick-me-up we recommend heading to the Fourteas, a 1940's themed tea room that is owned and operated by local couple Ian and Rachael, who met while stage managing shows at the Royal Shakespeare Company. Here you can choose from a wide selection of ethically sourced teas, old-fashioned sandwiches, and homemade cakes and pastries. For something a bit more substantial head to Sheep Street and choose from any one of the highly rated restaurants there, including Vintner, Lambs Restaurant, or Grants of Sheep Street.
Don't be fooled into thinking that Stratford-upon-Avon is just a tourist town and not worth the visit. With its beautiful old architecture and picturesque location along the banks of the River Avon, never mind its historical significance and world-class cultural events, it would be a shame to miss it. There are regular trains from London Marylebone and with a travel time of only two hours there really is no excuse to not pop over for a visit.
If you fancy staying a little bit longer (and you really should) Sykes Cottages have a great selection of self-catering cottages in the Stratford-upon-Avon area, ranging from romantic cottages for two, to cottages large enough to accommodate the whole family, including the dog!