North Wales. Famous for its 800 square mile national park, innumerable castles, the Italianate village of Portmeirion and first marital home of Wills and Kate. But North Wales is a good deal more than leisurely walks and stunning views, here we showcase some of the most heart-pumping ways to see the northern most region of Wales. Thrill seekers and adrenaline junkies read on…
Fly through the trees
Ever thought about what it would be like to swing through the trees like a character from the Jungle Book?  You need not imagine any longer with a Tree Top Adventure in Snowdonia.  Grab a harness and helmet and navigate through a variety of obstacles including rope bridges, zip wires and balance beams through the tree tops.  You could also try the Sky Ride, Europe's highest and first ever five person swing, which takes you to 80ft over the ground and offers unmissable, breathtaking views of the Conwy valley.  Planning a holiday to North Wales with the family?  Your little ones will not miss out here with a tree tops course specially designed for children aged between 4 and 8 years old and can even be completed in wet weather!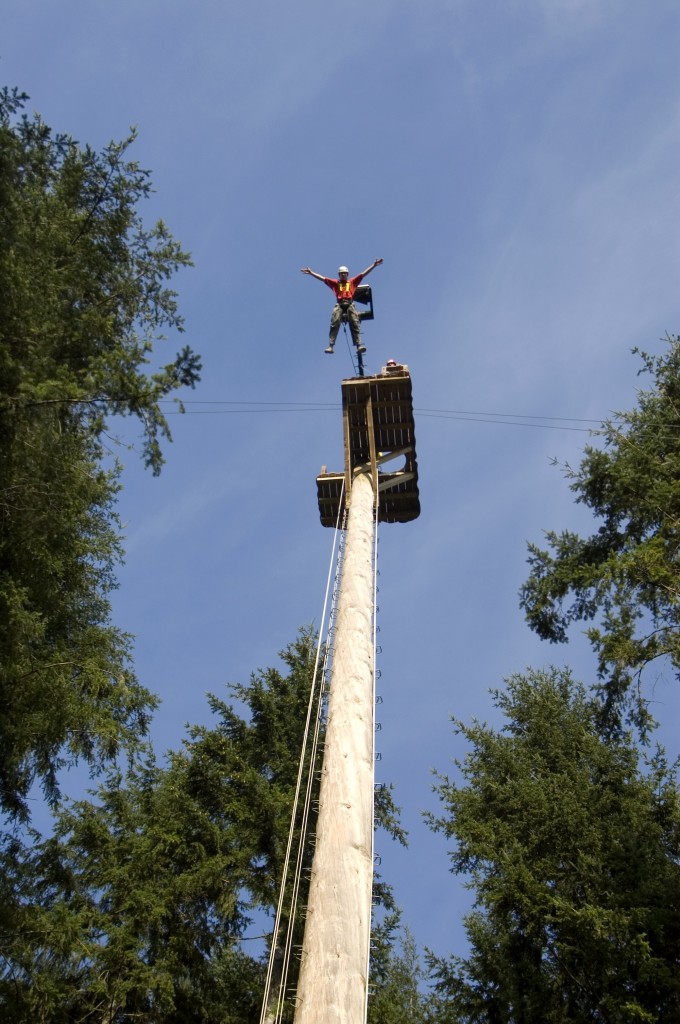 Make a splash
As soon as you set foot into Llangollen, you'll be greeted with all the hallmarks of a quintessentially sedate market town; pretty stone-built cottages, a steam train slowly making its way through the wooded countryside and a multitude of independent shops lining the high street.  But this sedate facade belies the heart pounding activities available.  White Water Tubing UK offer tubing and rafting trips navigating the thrills, spills and tumbling rapids of the River Dee.  Paddle furiously through the rapids, meander gently on calm sections of river as you take in the peaceful surroundings on this 4km stretch of river all under the watchful eye of experienced and friendly guides.  White water tubing comes highly recommended by staff here at Sykes Cottages!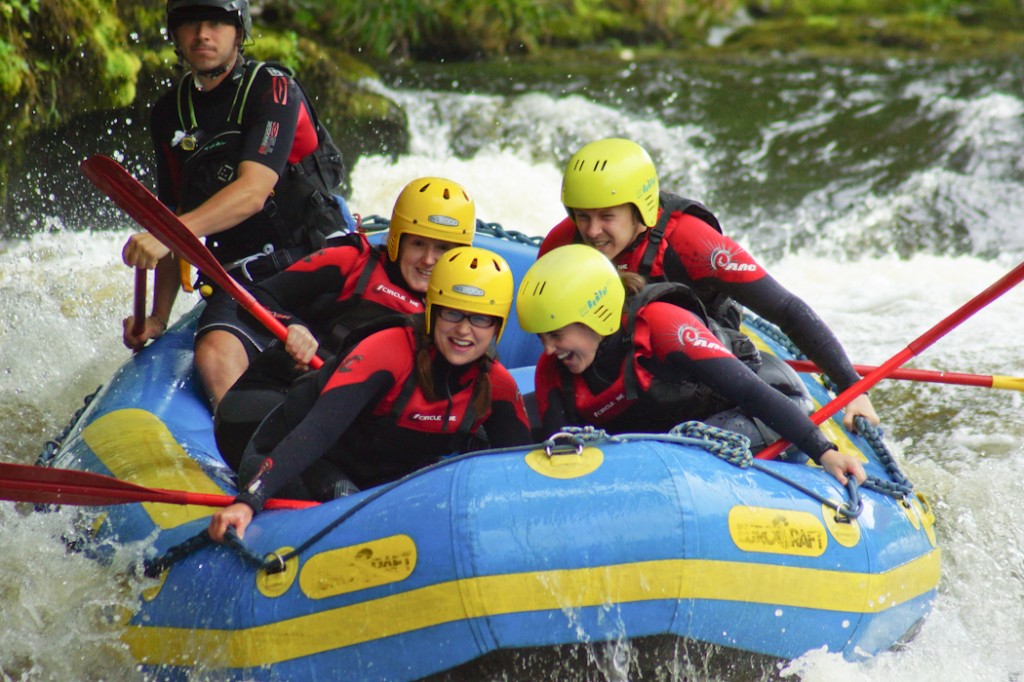 Life in the fast lane
Once home to the largest slate quarry in the world, Penrhyn Quarry near Bethesda is today the proud holder of a much more exhilarating accolade; the longest and fastest zip line in Europe.  Given the fact that zip lines were first erected here to extract rock, it seems perfectly fitting that now part of the quarry has been decommissioned, the zip lines have remained part of the landscape here.  Zip World Snowdonia offers participants an unbeatable bird's eye view of the working quarry, the piercingly blue lake and the surrounding area, it's even possible to catch a glimpse of the Isle of Man on a clear day.  So what's in store?  You'll be strapped into a harness, don a pair of goggles and assume the zip lining position as you reach speeds of 100mph more than 500ft in the air.  This is sightseeing with a difference!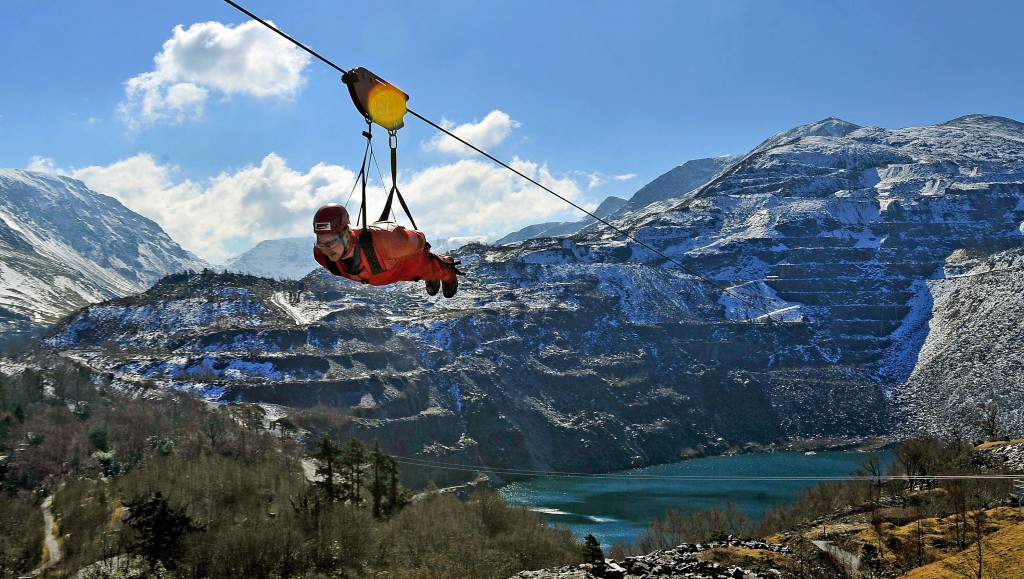 If we've given you a taste for an action-packed trip to North Wales, why not take a look at our holiday cottages?  Our great selection of North Wales cottages guarantees something for everyone and as we're based just over the border in Chester, our friendly team of holiday cottage advisors have a wealth of local recommendations to share.