The tiny Isle of Anglesey, located off of the north western tip of Wales, hasn't always been the first place that comes to mind when thinking of royalty. This remote and windswept island, which is connected to the mainland by a short causeway, is an unassuming little place, which is precisely why it has made the perfect first home for the Duke and Duchess of Cambridge – William and Kate. Quite frankly, if it's good enough for the future king of England, than it's good enough for me!
What makes Anglesey the perfect place for a weekend away? With so much to see and do in such a small space, you'll find yourself planning your return trip before the first one has even finished.
Walk the Anglesey Coastal Path

In 2012 the world's first national coastal path opened, and it just happens to be in Wales. The Anglesey Coastal Path follows the coast of Wales for 850 miles, 125 of which travel the breathtaking coast of Anglesey. The Angelsey Coastal Path isn't for the feint of heart – it isn't as flat as you might suspect and if you walk the entire circuit you'll have ascended a total of 4,174 metres. That's the equivalent of walking up and down Mount Snowdon three and a half times! If you give yourself lots of time to take breaks and enjoy the views most moderately fit people will be able to conquer the Anglesey path. Just imagine the sense of accomplishment you'll have at the end of that!
Tasty Welsh Treats
If you've walked even part of the Anglesey Coastal Path than you deserve to be treated to a bit of a tasty treat, and the Isle of Anglesey has no shortage of delicious foods to fill your tummy. Anglesey was as one time known as Môn Mam Cymru, or the Mother of Wales, because of its rich and fertile soil. With lush clover-rich fields and a coast which simply teams with fish,  the Isle of Anglesey is the perfect spot for a foodie holiday. If you are staying in an Anglesey self-catering cottage you will want to seek out some of the island's top fresh produce to bring home and turn into a gourmet meal. From lamb, mutton, and seafood, to vegetables, homemade chutneys, and chocolates, Angelsey has everything you'll need to make a top class meal. You can even get local salt here, right out of the Menai Straight. If you don't fancy cooking for yourself than try one of the award winning pubs and restaurants that call the island home. The White Eagle Pub in Rhoscolyn is said to be a favourite of William and Kate so you might be able to go home claiming to have lunched with royalty.
Curl Up in a Cosy Cottage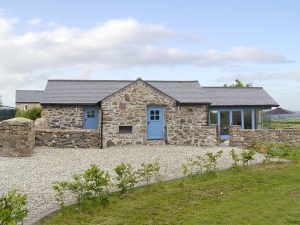 If you're looking for a holiday of true relaxation, Anglesey is your answer. This is one of the least populated areas in the UK so you don't have to worry about traffic jams or long queues. Take a look at our selection of personally selected holiday cottages in Anglesey to find a nice and quiet cottage where you can just curl up with a book and watch the sunset out of the window. While it is nice to see and do a lot while on holiday, sometimes what you really need is a few days of doing nothing but drinking hot tea, eating biscuits, and taking afternoon naps. Doesn't that sound lovely?
Anglesey is the perfect place to just get away from it all and lost yourself on winding coastal walks, followed by hot tea and welsh cakes. Whether you want an action packed holiday full of hiking, sailing, surfing, and coasteering, or a relaxed weekend spent in tea rooms, Anglesey has something for you. Treat yourself to a winter getaway before the madness of the festive season begins and find out why the royal couple are so happy to call the Isle of Anglesey home.
Tags: Cottage Accommodation, holiday cottages, Isle of Anglesey, Wales