Cottages Near The Eden Project
Just Show Me Eden Project Cottages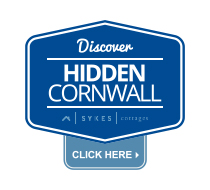 With numerous accolades firmly under its wing, the Eden Project has now scooped the British Travel Awards 2011 'Best UK Leisure Attraction' - reason alone to book a cottage near the Eden Project for your next holiday! Fondly known as the '8th Wonder of the World', this extraordinary global garden nestles within an enormous crater and is crowned with tropical biomes. If you're staying in a holiday home near Eden for just a short break, allow a full day's visit - stay any longer and it's worth considering two separate visits as there's so much to see and do for the whole family.
Get close to nature at the Eden Project
Trek through steamy jungles and mangrove swamps in the Rainforest Biome, the world's biggest greenhouse. Step inside the Mediterranean Biome and take a sensory journey through lemon trees, vines and olive groves. Or stroll around the gardens, with exotic crops of tea, dazzling floral displays and amazing sculptures. Peer inside things, press lots of buttons and wind up handles - just a few things kids will love about The Core, Eden's hands-on education centre.
Lots to do from your Eden Project accommodation
What else? Activity days, music gigs, workshops, winter ice rink and other seasonal events, restaurants, cafés and gift shops. When you get back to your Eden home, you'll be planning your next visit!
Choose from the cottages below, all offering ideal accommodation near the Eden Project.
You searched for a property within 10 miles of Bodelva, Cornwall. We found 49 cottages that match your search criteria.
Ref: 3628

Sleeps

4

Bedrooms

2

Pets

No

One of our coastal Cornwall cottages, easy reach of Pentewan village and beach. Open fire, cosy accommodation. Mevagissey 3 miles.

Ref: 2267

Sleeps

3

Bedrooms

2

Pets

No

Cosy cottage with open plan living and stunning country views in tiny hamlet of Sweetshouse, within easy reach of sandy beaches. Bodmin 7 miles.

Ref: 9029

Sleeps

2

Bedrooms

1

Pets

No

A neat and cosy apartment in rural location near south Cornwall coast. Sunny garden with views. Walking distance to local pub. Bodmin 6 miles.

Ref: 4495

Sleeps

2

Bedrooms

1

Pets

No

A lovely, first floor St. Austell cottage apartment in quiet Cornish village. Close to attractions and award-winning pub. St. Austell Bay 3 miles.

Ref: 12346

Sleeps

4

Bedrooms

0

Pets

No

An unusual lodge set in a woodland site with club facilities including heated swimming pool, gym and bar. En-suite facilities. Bodmin 5 miles.

Ref: 13968

Sleeps

4

Bedrooms

2

Pets

No

Scandinavian pine lodge in 180 acres of landscaped grounds. Woodland jogging trail, four acres of fishing lakes, 9 hole golf course. Bodmin 4 miles.

Ref: 905846

Sleeps

4

Bedrooms

2

Pets

Yes

A charming terraced cottage situated in the Cornish village of Lanivet. Beams, muliti-fuel stove. Located within yards of Saints Way, which links Padstow and Fowey. Bodmin 5 miles.

Ref: 904241

Sleeps

5

Bedrooms

3

Pets

Yes

A cosy ground floor cottage on the outskirts of Mevagissey. Private enclosed garden, conservatory, two bathrooms. Mevagissey 0.8 miles.

Ref: 3997

Sleeps

6

Bedrooms

4

Pets

No

Spacious Mevagissey cottage, on hillside above popular fishing village. Outdoor swimming pool, music room, lawned garden, high standard of accommodation.

Ref: 2919

Sleeps

2

Bedrooms

1

Pets

Yes

Lovely Cornwall cottage apartment on outskirts of Mevagissey; away from the crowds but not too far from the harbour. Cosy accommodation. Truro 16 miles.