Dog/Pet Friendly Cottages
Your search returned 3918 cottages.
Just Show Me Pet Friendly Cottages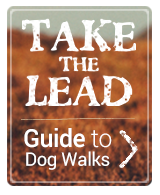 Are you searching for pet friendly cottages? If you have a dog, booking a holiday can be something of a touchy subject. Rather than focusing on the trip and a release from the strains and stresses of daily life, it can soon become a tough question of what to do with your four-legged friend. Well, if you're fed up with leaving your loyal companion behind, you've come to the right place.
Our dog friendly cottages offer the ultimate pet friendly holiday and a home away from home, where you don't have to worry about shed hairs or soggy paw prints and you can just focus on having the whole family together.
Dog friendly accommodation
We have thousands of pet friendly cottages to choose from, each with its own individual character and unique features, which allow for the ultimate self-catering break. Whether you're after the great outdoors and a memorable walking holiday, or you'd like to feel pampered alongside your pooch in one of our luxury dog friendly cottages, we've got just the cottage for you.
We believe taking holidays with pets is much better than leaving them behind in a kennel, and we carefully select our dog friendly holiday homes based on their big gardens, natural surroundings, and owners who are animal lovers. But we don't just recommend cottages with relaxed attitudes to animals; we look at the local area and ensure they're near to excellent walks and pet friendly pubs.
There are dog friendly breaks to be found throughout the UK, and we've collected some of the best pet friendly accommodation around, with Norfolk, the Lake District, Scotland, Ireland, and Cornwall being just a few of our favourites. If you're looking for inspiration and really want to treat your dog to walks you'll both never forget, be sure to have a look at Take the Lead, our comprehensive guide to the UK's great dog walks.
We're proud to be dog's best friend
Going on holiday shouldn't mean leaving behind a member of your pack. We do whatever we can to help people find their ideal UK & Ireland breaks with their dogs by their side. So, if you have a furry friend who deserves a trip as much as you do, take a short weekend away in one of our pet friendly cottages.