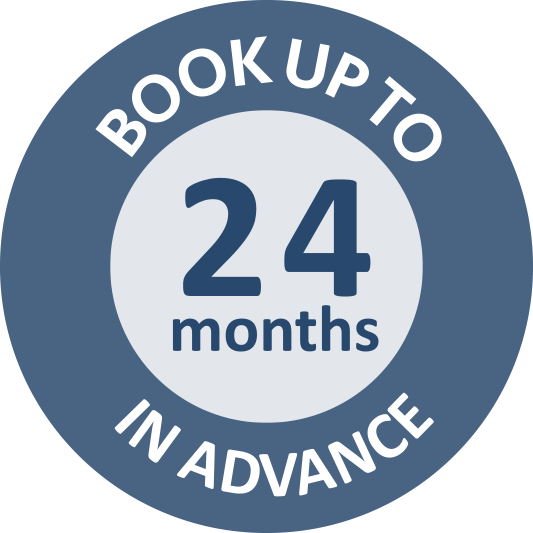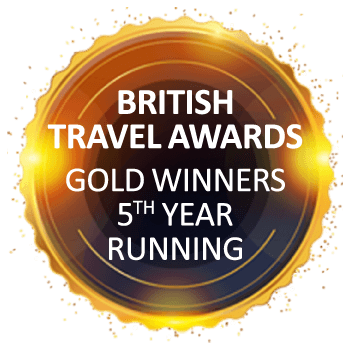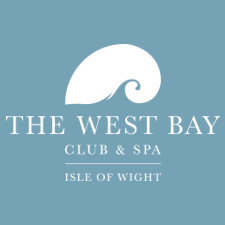 Easter Short Breaks
Beat the rush and book yourself a long weekend away this Easter with some of our best short break prices! Book Now
The UK's finest handpicked properties
With thousands of holiday properties to choose from across the UK & Ireland, your perfect place awaits. Book now
Book up to 24 months in advance
Did you know, not only can you book your 2018 holiday, you can also book for 2019 right now too?
Choose from our most popular properties and locations before anybody else but don't hang around, they are booking up quickly.
Book now

British Travel Award Winners 2017!
We are delighted to announce that we have been awarded 'Best UK Holiday Cottage/Self Catering Booking Company' at the British Travel Awards for an amazing 5th consecutive year. Read More

Choose your cottage with confidence
We feature verified customer reviews for our cottages together with the feedback left on TripAdvisor.
The West Bay Club & Spa
There's something for everyone at West Bay. A jam-packed activity timetable, a relaxing onsite spa, a scenic coastal base from which to explore the beautiful Isle of Wight. View More
It was easy to book, good communications, lovely house, I will definitely use Sykes again. Mrs Mccaw, January 2017
Safe & Secure Payments
Flexible payment options for your peace of mind.
24/7 "On Holiday" Support
Our friendly UK team are here to help, in case of any emergency.
Over 1 Million Customers
We take over 1 million customers and their pets on holiday every year.
Book With Confidence
Over 25 years of experience in UK self-catering holidays.
Quality holiday cottages, value for money prices
At Sykes, we offer our customers a huge range of over 10,000 holiday cottages to rent across the UK and Ireland. Each one of our listed holiday cottages has been personally-inspected by a Sykes property expert and is priced fairly and affordably. Our diverse selection of cottage holidays in the UK and Ireland means there is something for everyone, from pet-friendly cottages and large holiday homes to cottages with hot tubs, you'll find it with Sykes. We use our 25 years' experience to match our customers with their dream holiday cottage, so what are you waiting for? Find out what we can offer you...
Featured
cottages
Looking for inspiration for your next UK holiday? With our featured cottages, we've done the hard work for you. In fact, we're convinced that one of our handpicked cottages will be ideal for your next cottage break.
Luxury
properties
Our five tick cottages make the perfect choice for a luxury UK holiday. From swimming pools, to hot tubs or even a private chef, our luxury cottages will make your cottage holiday extra special.
Sykes Rating


Sleeps2
Bedrooms1
PetsYes

A delightful romantic barn conversion with unusual round bed. First class furnishings and fittings throughout. Walks fro... (Ref. 2574)

Sleeps2
Bedrooms2
PetsYes

A stunning stone-built cottage set in the heart of the town of Sedbergh in Cumbria. Flagstone flooring. Woodburning stov... (Ref. 968234)

Last booked within the last 2 days

Sykes Rating


Spacious, open plan living with two bedrooms. High standard cottage with a touch of luxury in a beautiful walled garden ... (Ref. 923232)

Sykes Rating


Sleeps4
Bedrooms2
PetsYes

Traditional stone barn conversion with exceptional views over the Pennine Fells. Cosy comfortable accommodation. Woodbur... (Ref. 918671)
Pet-friendly
properties
Pets need holidays too! Our vast selection of pet-friendly properties means that you'll have no problem finding a cottage that welcomes you and your dog. One of our pet-friendly cottages is sure to be perfect for your next UK break.
Coastal
properties
Are you dreaming of a holiday cottage by the sea? Many of our charming coastal cottages are located just a stone's throw from the beautiful beaches and stunning coastlines of the UK and Ireland.
Sykes Rating


Sleeps4
Bedrooms2
PetsYes

Beautifully presented traditional terraced cottage superbly located on the harbour in Garlieston in south west Scotland.... (Ref. 26248)

Delightful second floor apartment on the promenade in Sandgate. A real romantic retreat with superb panoramic sea views ... (Ref. 932743)

Sleeps10
Bedrooms5
PetsNo

Luxury, spacious house set over three floors in a spectacular location, overlooking the harbour of Mevagissey, with stun... (Ref. 933371)

Sleeps10
Bedrooms4
PetsYes

A superb detached holiday home with spectacular sea views. Spacious accommodation with large terrace and raised decked a... (Ref. 919242)
Why book with Sykes Holiday Cottages?
Great value: We think everyone deserves a break, so we work hard to ensure all of our cottage holidays are competitively priced. With a variety of discounted short breaks and special offers available, including last minute and off-season reductions, you can find a great deal on your next cottage holiday.
Here to help: You can book your next cottage holiday online or by getting in touch with one of our helpful holiday advisors. Our dedicated team of reservationists are on hand seven days a week to help plan your next cottage break and answer any queries you may have. Stay up to date with our amazing offers and promotions by signing up to our newsletter.
Book with confidence: Over our 25 year history, we've really got to know our customers. Our website features a wealth of information about the destinations we cover, as well as helpful descriptions and photographs of all our cottages. We publish genuine reviews from previous customers too, so you know just what to expect from your holiday cottage before you arrive.
Plenty of choice: With more self-catering holiday cottages added to our website each day, the toughest part of planning a cottage holiday is deciding where to stay! From three-night short breaks to weekly or fortnightly trips, we offer flexible breaks to suit any criteria, and with over 9,000 self-catering cottages to choose from, you're bound to find the perfect holiday home for you.
For the finest cottage holidays in the best locations, you can count on Sykes Cottages. From classic cottages in the country, luxury holiday homes near the coast and everything in between, our exclusive selection of handpicked holiday cottages provide the perfect base for any type of holiday.
We're proud of every one of our self-catering cottages, and are confident that we can find the ideal holiday home for you!