Safe & Secure Payments
Flexible payment options for your peace of mind.
24/7 "On Holiday" Support
Our friendly UK team are here to help, in case of any emergency.
Over 1 Million Customers
We take over 1 million customers and their pets on holiday every year.
Book With Confidence
Over 25 years of experience in UK self-catering holidays.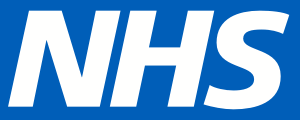 Proud to support the Homes For NHS initiative
We are proud to be working with thousands of our property owners to support the NHS in the fight against Coronavirus, by providing their staff with accommodation during the COVID-19 pandemic.
Want to help?
Existing property owners can register their interest in the Owner Portal.
Over 386,000 property reviews from real guests!
Create your own personalised brochure

Your top recommended holidays in 2 minutes!
Quality holiday cottages, value for money prices
At Sykes, we offer our customers a huge range of over 15,000 holiday cottages to rent across the UK and Ireland. Each one of our listed holiday cottages has been personally-inspected by a Sykes property expert and is priced fairly and affordably. Our diverse selection of cottage holidays in the UK and Ireland means there is something for everyone, from pet-friendly cottages and large holiday homes to cottages with hot tubs, you'll find it with Sykes. We use our 25 years' experience to match our customers with their dream holiday cottage, so what are you waiting for? Find out what we can offer you...
Why book with Sykes Holiday Cottages?
Great value: We think everyone deserves a break, so we work hard to ensure all of our cottage holidays are competitively priced. With a variety of discounted short breaks and special offers available, including last minute and off-season reductions, you can find a great deal on your next cottage holiday.
Here to help: You can book your next cottage holiday online or by getting in touch with one of our helpful holiday advisors. Our dedicated team of travel experts are on hand seven days a week to help plan your next cottage break and answer any queries you may have. Stay up to date with our amazing offers and promotions by signing up to our newsletter.
Book with confidence: Over our 25 year history, we've really got to know our customers. Our website features a wealth of information about the destinations we cover, as well as helpful descriptions and photographs of all our cottages. We publish genuine reviews from previous customers too, so you know just what to expect from your holiday cottage before you arrive.
Plenty of choice: With more self-catering holiday cottages added to our website each day, the toughest part of planning a cottage holiday is deciding where to stay! From three-night short breaks to weekly or fortnightly trips, we offer flexible breaks to suit any criteria, and with over 15,000 self-catering cottages to choose from, you're bound to find the perfect holiday home for you.
For the finest cottage holidays in the best locations, you can count on Sykes Cottages. From classic cottages in the country, luxury holiday homes near the coast and everything in between, our exclusive selection of handpicked holiday cottages provide the perfect base for any type of holiday.
We're proud of every one of our self-catering cottages, and are confident that we can find the ideal holiday home for you!