Sleeps 3

Bedrooms 2

Bathrooms 1

Pets Yes
Features
Off road parking
Open fire
Garden / Patio
Cot available
Highchair available
Washing machine
Broadband / WiFi
Reviews & Ratings
34 Customer Reviews
"A good little cottage with brilliant parking in a quiet peaceful location."

A basic but comfy, well appointed base for exploring Dartmoor and the local area. Dog friendly garden and highly recommended for a relaxing break and it was lovely to find milk in the fridge and a vase of flowers on arrival, thank you ⭐️

"The only down side was the fact that we were confronted by Hornets during the evening/night by a nest in the porch eves, that had been removed once but was still active."

Other than that the Lodge was very peaceful and we really did enjoy our stay.

"A lovely cottage with an excellent enclosed garden and views over Dartmoor"

"Nice cottage out in the country side very quiet but what is what we like"

"Cottage was lovely, peaceful and wonderful for watching the wildlife."

Neighbours were friendly and helpful when speaking to them ref local walks. The weather was superb although a bit too hot for moor walking which we intended to do but we found some lovely riverside walks instead. All in all an absolutely fabulous week

"Very friendly and helpful owner - would certainly like to return"

"A much needed break away and this property and its grounds ticked all the right boxes for us The Lodge was beautiful, cosy, spotlessly clean and comfortable, especially the double bed The views were stunning all round and the gardens were well maintained to a good standard with enough space for Buddy our Great Dane to run around in The lodge was well equipped with everything we needed so we did find that we overpacked our suitcases with things from home that we didn't need to use as it was already in the lodge The only downside was the dreadful weather!"

! but the lodge more than compensated for it We will definitely book again We even had the pleasure of meeting the owner of the Lodge who is a very pleasant, kind and helpful person All in all we had a wonderful experience staying here and i would definitely recommend it 100% The peace and tranquillity is just what we needed and our dog felt right at home here

"The cottage itself was very nice, upstairs especially, a lovely spot on top of the hill with sheep in the next door field who were not early risers!"

Lovely outside space for sitting out and garden was dog escape proof although the sheep use the fence to eat the apple trees which is funny to watch Only downside to cottage is that the kitchen is very small, not being able to go out to eat and some takeaways not open meant a lot of self-catering. Surrounding roads are very narrow with some of them not having passing places, those of nervous disposition or unaware of there car width, suggest you go the long way round! Cannot recommend any local pubs, unfortunately some were still closed and those open had outside spaces available but weather a little chilly to make it pleasurable. Again due to lockdown restrictions, there are no visitor books recommending walks, shops, pubs, takeaways etc - Always good to see what others recommend. Due to no literature we were not sure on which outside bin to use for what and suspect we missed the dustbin lorry as not sure what to put out in which bin.

"Lovely little cottage, perfect for us."

The owner was more than helpful, especially making my holiday better by offering somewhere for me to run my dogs. Thank you.

"Lovely cottage, although would find another cleaner, we found a dirty sock under the single bed."

Lovely secure garden but I must apologise if we left any dog mess but the grass was so long we couldn't always find it. The grass was cut the day we left, in my opinion this should be cut weekly, giving each guest the same experience. We did have a lovely week, just a few niggles

"If you want peace and quite this is the place for you,we enjoyed our stay very much, the only thing spoiling it was covid19 with things to do ."

If you are taking your dog its great with the enclosed garden.We would recommend the cottage to anyone. Many Thanks..

"Had a wonderful week here, met by the owner."

socialy distanced of course, every thing was great and would not hesitate to go back , recharged our batteries love views and very quiet garden great for the dog. hope to go back some day

"Lovely cottage , when we arrived the owners left us a bottle of prosecco and flowers in a vase."

Amazing views and walkings , we felt so relaxed and wished we could have stayed longer.

"Very peaceful location lovely views"

"David the owner meet us on arrival made us welcome and very informative."

Tea, coffee, milk and flowers where a touch to start our holiday. The Lodge was very clean warm and comfortable and well equipped with fantastic views over Dartmoor. Nice big secure garden that our dogs loved. We have booked for next year as we liked it so much. Many thanks Brenda and Terry.

"Lovely comfortable place."

Clean. Secure garden for the dogs. With great views over Dartmoor.

"The situation of the property was fantastic."

great views. central position. the owner Mr Lupton was very helpful and was able to give us his knowledge of the area We hope to book this cottage again in the near future

"Wonderful cottage, the owner was very friendly and helpful and the price structure was great"

"The cottage is located in a lovely part of Devon and views from the property are beautiful."

The property was very well equipped, clean and tidy. The owner was really welcoming and helpful - providing useful information about nearby attractions. Having breakfast outside on the decking whilst watching the myriad of birds in such a peaceful environment really made it for us.

"Mounson cottage is in an idyllic situation and very peaceful and quiet."

We had a lovely few days here and were lucky with the weather. Fresh flowers and milk were very welcome. However, in the details, it described the second bedroom as a twin but was only a single bed. Also, we could not find any information about bin collection day and had to work out for ourselves where to put the separate bags of rubbish. This could explain why one reviewer said they found rubbish on their arrival. Also beware the pot-holed road leading to the property. Otherwise a nice little retreat.

"Great little cottage that I would heartily recommend to anyone contemplating staying in this idyllic of settings."

As the friendly cottage owner David remarked "I never tire of coming up here". I must say I most certainly concur, as the view from the living room bay window is quite outstanding. The facilities were all that we expected and more, and we were also gratified to find that things like hot water and heating came on automatically without any input required from us.

"No everything was just fine."

"The owner of the property was really helpful and considerate of us arriving safely and that all our needs were met."

"A lovely little cosy cottage surrounded by countryside and yet in a convenient location."

Enjoyed being so close to the sheep and it was dog friendly .Could be upgraded to such a super property but that would only push the price up and for the price we paid for a short break it suited us well (4 nights) There was a large amount of recycling and rubbish already left outside from the previous booking but this might have been due to the Christmas and New year break effecting local collections ,as we had to add ours to the existing pile I hope it will get collected soon before others arrive .Great log fire and superb views .On arriving we couldnt see the house name in the dark if it was placed on the side of the drive/road it could be picked up in the headlights and we wouldve found it more easily..It would help if the directions provided say it is opposite a farm giving the farm name The utility room itself is a good size and the small freezer could be moved into it allowing more room in the kitchenette, needs a decent clean but it was clean inside the house and the owner had kindly left flowers and fresh milk for us.Enjoyed our stay and would recommend Mounson Lodge. .

"Place could have done with Avery good clean stairs very sharp not enough hand rails"

"We wanted a complete chill out week, and that is exactly what this property offered."

Quiet and peaceful. Thoroughly enjoyed our stay at Mounson Lodge.

"The views were perfect."

The owner made us very welcome.

"Lovely cottage with great views, enclosed garden, comfortable furnishings and good equipment."

Ticks all the boxe for us. Second visit, won't be the last.

"Very pleasant and comfortable cottage, with big garden which was ideal for us and our dog."

Owner very helpful. Unfortunately we forgot to add to the visitors book, but our comments would be very positive.

"Lovely cottage in a wonderful location with an enclose garden allowing the dog to wander freely."

Inside the cottage was comfortable with adequate equipment and the table in the bay widow was the bonus to be able to enjoy the view. The large equipped utility room was very useful and to arguably have the finest weather of the year made for a fabulous week.

"This is a great cottage with a thoughtful and considerate owner."

A well equipped cottage with fridge, freezer, washing machine, spin dryer, oven and grill, wifi. bath and shower and lots of helpful literature about the local area and Devon as a whole. The view from this cottage is accurately represented in the photographs shown on Sykes cottages and is stunning. Take your binoculars !!!! Lots of wildlife so bring bird food and nuts. We recommend this cottage without reservation.

"A later departure time would be helpful."

"Cottage set in countryside, very quiet and comfortable, would recommend for a relaxing holiday"

"The location couldn't have been better, fantastic panoramic views of rolling hills!"

!! A delightful cottage with beautiful countryside. We would love to visit again. The wood burner was brilliant really needed and kept the room lovely and warm. We were made very welcome a very special place.
Show more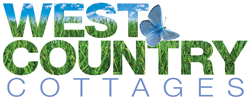 This property is part of the West Country Cottages collection.
Over 120 carefully selected and perfectly located properties, helping you create your perfect holiday.
Summary
Ground Floor: Lounge/Kitchen/ Diner
First Floor: Bedroom 1 with king-size bed (headroom by the window is restricted due to the sloping ceiling)
Bedroom 2 with single bed
Bathroom with bath, shower cubicle, WC and washbasin
Outside access to Utility Room.
Electric heating with woodburning stove
Electric cooker, fridge, freezer, microwave
Washing machine, tumble dryer
TV/DVD, WiFi
Bed linen and towels included free of charge
Off road parking for 4 cars
Lawned garden with decked patio, BBQ
Two well behaved dogs accepted
No smoking
Shop/Pub 1.5 mile
Beach 16 miles.
The property
Cheriton Bishop is set deep amidst the rolling countryside of Mid Devon, yet is within ten miles of the historic cathedral city of Exeter and an easy drive to the beaches and popular resorts of the South Devon coast.
Situated on the Dartmoor's eastern edge, the village has a Post Office, shop, a twice-monthly crafts and local produce market and two pubs.
Mounson Lodge is a handsome detached cottage in a quiet rural setting, just over a mile from the village centre.
From the cottage and garden, there are superb views over lush green fields towards North Dartmoor and Heltor Rock.
The smart open plan living area has a wood burning stove, leather sofas and a neat kitchen.
On the first floor, two very pretty cottage style bedrooms, a double and a single, both with excellent views.
To the rear of the lodge, the secluded decking offers an ideal spot to enjoy a BBQ and take in the scenery.
About the location
TEDBURN ST MARY
Dartmoor National Park 3 miles; Exeter 7.5 miles.
Tedburn St Mary lies amidst the rural charm of inland Devon, just 3 miles from the stunning Dartmoor National Park and 7.5 miles west of the cathedral city of Exeter. The main streets of this award-winning village are lined with traditional thatched cottages, two good pubs, with The King's Arms Inn dating back to the early 1600s, and a well-stocked shop. Tedburn St Mary also offers the Tedburn Fair, held every September, stone-built cottages, a Methodist church built in 1930, a Methodist school room, which dates back from 1859, an 18-hole golf course and a monthly farmers' market. Close by is Dartmoor National Park, which is home to the Dartmoor pony and offers excellent walking, pony riding, golfing and pretty villages that are scattered amongst the dramatic landscape, plus the area has become an inspiration to many artists and writers. The city of Exeter is within driving distance and boasts beautiful architecture, theatre productions and plenty of shops, eateries and cinemas. Other attractions close by and well worth a visit are the Crealy Adverture Park, the beaches at Exmouth and Teignmouth and the National Trust properties of Castle Drogo, Killerton House and Lydford Gorge. Tedburn St Mary is a fabulous holiday destination.
Region Information
Note: Note: Pets are charged at £30.00 per pet, per week (or short break)

Note: For any holiday starting between 16th September and 27th May, a heating supplement of £30 will be added to the cost of your holiday.