4 Guests

2 Bedrooms

2 Bathrooms

Pets No
Features
Off road parking
Pub/shop < 1 mile
Washing machine
Dishwasher
Seaside
Broadband / WiFi
Reviews & Ratings
35 Customer Reviews
"Fabulous apartment overlooking the river with such wonderful views."

The apartment was equipped very well making it like home from home

"Fantastic week at wonderful apartment - already booked for next year."

John and Fiona (Lymington)

We are so glad you enjoyed your stay and look forward to welcoming you again next year. Thank you for taking the time to provide feedback. Property Owner

"We loved our stay at 10 Dart Marina, we have stayed in other properties in the Marina but this was perfect for us."

Lovely position, very clean and well equipped, the bed was very comfortable and the beautiful chairs and footstools in the lounge overlooking the river are fantastic. We loved it so much we have booked again for next year

Thank you for taking the trouble to provide feedback. We are very pleased that you enjoyed your stay in the apartment and trust that you will enjoy next year's stay just as much! Property Owner

"We had a lovely stay at no 10 and hope to come back next year."

The apartment was beautifully decorated, the beds very comfortable and the leather chairs with footstools so relaxing added with our view across the water over the Dart it was sublime! Although the apartment is on the 2nd (top) floor the large wide windows made it feel so close to the water with nothing else but the yachts & boats and the hills over the river in view. You could waste hours gazing at it! The weather was also wonderful and we were out and about exploring Dartmouth and the surrounding areas every day.

Thank you very much for taking the trouble to respond in such a positive way. We are so glad that you enjoyed your stay and look forward to welcoming you again. Property Owner

"A beautiful property, absolutely faultless, comfortable beds, spotless, all the equipment we needed, perfect for our Minimoon, would love to visit again but fear it will probably be too expensive!"

!

Thank you for your kind comments and so glad that you enjoyed your stay. Property Owner

"Beautiful apartment-instructions for the oven would be helpful and some smaller dessert spoons otherwise immaculate!"

Thank you for your helpful comments. Oven instructions were available but have gone missing, so we are replacing them and we have added more dessert spoons. Property Owner

"We enjoyed our stay at 10 Dart Marina, we have been here before and have found it to be 5 star as before when we came."

There was certainly nothing to spoil our stay, the view was awesome, wish I could of taken it home with me. We will be back that's for sure. A big thank you to the owners for such a lovely stay. Well done to the staff of Coast and Country too!

Thank you for your kind comments and for taking the time to express them. As owners of 10 Dart Marina we try hard to ensure that our guests enjoy their stay and it is gratifying to hear that you hope to return. Property Owner

"As a regular at Dart Marina, but the first stay in number 10, this apartment compares well with others."

It is very comfortable, it is extremely well equipped, and it was spotlessly clean on arrival. We had a most enjoyable break.

Thank you for your comments. We are very pleased that you enjoyed your stay in our apartment. Property Owner

"We have stayed at Dart Marina properties 37 times over a period of 10 years 21 of these stays at No."

10. Prices have increased considerably but unfortunately the standard of servicing has declined considerably

Thank you for being valued guests for a considerable time. As owners of no 10 Dart Marina we can only apologise to you for your dissatisfaction on this occasion. Sykes's pricing policy is such that we have very little input. We are disappointed to hear that the cleanliness was less than satisfactory. This is managed by Coast and Country and we have had a conversation with them about this matter. Property Owner

"Not a problem with the property, the external waste bins overflowing all week."

Enjoyable week, thanks to the Sykes staff

"Beautiful apartment in a great location."

Very good communication from the Sykes team.

"Only two things I would like to point out."

Firstly there were no recycling bags available for us and the dessert spins in the cutlery drawer were far too big. They were more like serving spoons. Apart from that we really enjoyed our stay there and would book it again.

"We just love,love,love this apartment!"

The location is perfect, top floor, exceptional views, pin drop quiet and such a gorgeous decor! It's obviously not typical seaside decor but it was beautiful, the lounge furniture was generous, comfortable and perfect for relaxing, the bed was huge and comfy in a massive en-suite bedroom and there was another equally beautiful spacious bedroom which we didn't use during our stay. It's not often that we come across a holiday let which we'd swap for our own home, but……, maybe!

"The apartment and location deserves 5 stars."

Like everyone else, we were annoyed by the lack of washing up liquid, only 3 dishwasher tablets for a 7 night stay and no spare toilet roll. I was tempted to give 4 stars !

"This is a beautiful apartment and our 4th visit."

It is comfortable, spacious, clean and has everything you could need. Add to that the lovely views, the fantastic location and the car parking, which is difficult in Dartmouth. All in all excellent and will certainly be back (even with the huge hike in prices next year)

"It was such a lovely place to be."

Views are amazing and the walk into town was lovely.

"Real Quality."

"Beautiful apartment, Sykes gave all information for effortless pickup etc."

"This is the second time we have stayed in this apartment and it's lovely."

One very minor item, now that we have stayed 7 times in Dart Marina apartments is that there is never any kitchen roll and just one toilet roll in each bathroom, for a weeks stay it's a bit stingy, and quite bulky to bring with you. Otherwise it's all fabulous.

"Fabulous stay in a fabulous apartment"

"This is a superb apartment on the second floor, the view across to the ferry terminal was stunning with the valley in the background."

Parking was right outside the main entrance. The only quibble is handling your kitchen waste and recycling, the facilities at Mayors Avenue are very poor, the kitchen waste just got stuffed into the first public waste bin we could find.

"I am a regular customer and have also stayed in about 6 other Dart Marina apartments so knew what to expect."

One criticism of no.10 is that there were no facilities to collect recycling within the apartment but a threat of fines if refuse wasn't disposed of properly. New visitors would have to search and find the recycling facilities in the car park to find out how South Hams separates their recycling in order to know how to separate it during their stay.

"The flat was lovely and has great views."

The reclining chairs are very comfortable!. Everything was very clean and tidy. The staff at the dartmouth office were friendly and helpful. We had a lovely stay.

"As before except for the towel"

"Perfect apartment in every way."

Cleanliness was excellent, comfortable beds, and everything you need for your stay. The furnishings were smart & in tip top condition. We can't wait to go again.

"Excellent apartment with good quality equipment."

Would have been helpful to have more than four mugs.

"Spacious, comfortable, easy living, convenient"

"Expensively decorated and furnished."

Beautiful views. Great position. Fabulous. .

"Our only negative comment is that the two toilet brushes need to be replaced."

"+ Beautiful apartment."

- Would have liked a safe in the apartment to store valuables.

"Wonderful apartment."

Comfortable and well equipped. Great location with marvelous river views. We didn't want to come home.

"Would definitely recommend staying here."

"It would be extremely difficult to find a property overlooking the Dart better than this."

"High standard in every way"

"Couldn't beat this place."

Perfect. Spacious and light. Great facilities. Happy to be there despite the rain. thanks

There are no reviews featuring this term Show all reviews
Show more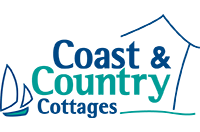 This property is part of the Coast & Country Cottages collection.
Choose from over 400 properties in Salcombe, Dartmouth and the surrounding South Devon coast and countryside - the perfect destination for a holiday all year round.
Summary
Second floor apartment
Two bedrooms: 2 x King-size (one en suite: Kaldewei bath, shower over, separate shower cubicle, hand basin, heated towel rail, shaver point and light)
Family bathroom (Kaldewei bath, shower over, wash hand basin, heated towel rail, shaver point and light)
Open plan kitchen/dining room
Elegant lounge
One allocated parking space.
Superb five-ring gas range and oven, dishwasher, fridge/freezer, microwave, washing machine. Flat screen TV, DVD player and iPod dock
Wifi
All bed linen and bath/hand towels are supplied
You will need to bring your own tea towels beach towels and oven gloves
Strictly No Smoking
The property
10 Dart Marina is a luxury second floor apartment, providing superb accommodation for couples or families with children over the age of 5.
The property has fabulous views up the River Dart and across to Kingswear from the wonderful picture window in the living area, the perfect spot for enjoying a morning coffee with views!
Dart Marina is a stunning development on the edge of the River Dart in Dartmouth, one of the West Country's most sought after locations.
Offering the ultimate in luxury self-catering accommodation each property is individually owned and styled.
Enjoy a leisurely flat walk along the embankment to Dartmouth's boutique shops and award-winning restaurants, before returning to your outstanding holiday home. Two flights of stairs or a good-sized lift lead up to the apartment entrance – a stylishly elegant property with a state of the art kitchen and fabulous dining area.
Perfect for one or two couples there are two double bedrooms.
The master suite has a King-size bed, and beautiful, fully tiled en suite bathroom with a Kaldewei bath, and spacious separate shower cubicle.
The second bedroom also has a King-size bed.
There is also family bathroom (opposite the second bedroom), with Kaldewei bath and shower (over).
Note: This property has a Good Housekeeping bond of £200.
About the location
DARTMOUTH
Totnes 12 miles.
Dartmouth lies on the banks of the beautiful River Dart estuary in the popular and picturesque South Hams area of South Devon. Located within an Area of Outstanding Natural Beauty and close to the coast, Dartmouth is one of the most popular tourist destinations in Devon. It offers a stunning waterfront, ancient narrow streets lined with boutique shops, restaurants and art galleries plus many local events such as the annual Dart Music Festival and the Port of Dartmouth Royal Regatta, along with the Dartmouth Food Festival held every October. There are many interesting cycling and walking routes around Dartmouth, including the South West Coast Path, the Dart Valley Trail and plenty of quiet country lanes. A trip on the Dartmouth Steam Railway through picturesque countryside to Paignton is a must, and so is a boat trip across to Kingswear and on to Brixham, a pretty little harbour town. For those seeking some beach activities, there is a wide choice in the South Hams area such as Blue Flag Award winner Blackpool Sands, and Slapton Sands, both extremely popular and just a stone's throw from Dartmouth. A relaxing location in South Devon.
View more holiday cottages in Dartmouth
Please note that children under 5 are not permitted.

Strictly No Smoking
This property offers the following short breaks:
Winter
Last minute
Christmas