10 Guests

5 Bedrooms

5 Bathrooms

Pets No
Features
Hot tub
Off road parking
Ground floor bedroom
Garden / Patio
Cot available
Highchair available
Washing machine
Dishwasher
Broadband / WiFi
Reviews & Ratings
30 Customer Reviews
"Love Court lodge"

"Our second stay in this lovely place."

Wine on arrival, a lovely touch. The accommodation is comfortable and in a peaceful spot, we enjoy it here. The cushions for seats outside still marked as probably left out but a minor point really. An eventful end to our week with a slip in shower and traumatic injury for one Of our party ,staying in hospital so on check out we found one non slip mat in (downstairs front bedroom ), the sink cupboard. All showers/ bathrooms need these and perhaps left in sight on changeover days. Maybe a grab rail too ? Sykes were fantastic so many thanks to Erica and your team who helped us.

"We highly recommend this property the pictures don't do it justice, it is much bigger."

The children loved the hot tub. The lodge had all the equipment needed for a large group and a nice touch wine left on our arrival.

"We have just returned from a lovely week at the property."

Such a peaceful spot ideally situated for Dartmouth and exploring further afield. Nice touch on arrival to find the wine that had been left. Staff on site are so helpful. Just one small thing- a new tin opener is needed as we had difficulty using the one supplied as it didn't open cans. The outside seat cushions were marked/ stained from being out in all weathers probably. But again only a minor point. Towels, bed limen lovely as were the Toiletries that were left. We hope to return .

"The house has such great potential, however we had several issues during our stay, and some positives too."

1) The dishwasher was broken, we were told when we arrived - as 3 families (11 people) this wasn't ideal, it was a lot of extra time washing dishes on a supposed luxury break, I know these things can't be helped, but it was not replaced until literally the morning we left (the irony!) this could have been resolved much sooner. 2) The hot tub was freezing cold for the first 24 hours, we were told it was due to it being 'cleaned' yet no other lodge we have stayed at had this problem, it was also never inspected for the entire week we were there, other lodges have someone come every morning to check the ph levels etc, which may have caused our illness (see further down). 3) The house was not cleaned to a satisfactory standard, firstly, let me say the main cleaner was absolutely wonderful, a lovely lady who tried her best, but that property is too much for one cleaner, you need a couple of cleaners to really properly clean it, the wooden floor was dirty, the sofa had a musty smell (why fabric sofa's in a lodge? Surely get leather easier to clean!) Positives; 1) The tennis court is brilliant, as are the swings/play area for the kids, clean and just a really good area, fresh air, no need for video game consoles! 2) The staff on site, particularly the main cleaner, and the lady in the main office who kept informing us of the dishwasher situation, she also sent the cleaner to clean the lodge when we mentioned the issue. 3) 2 Bottles of wine on arrival, very nice touch, and very nice wine. 4) Beds were comfortable, showers were powerful, rooms were huge. Unfortunately, out of 11 of us, 9 of us were sick during and following the stay, the children from the early part of the stay, later moving on to the adults - whilst we can't exactly pinpoint what caused it, we have our suspicions it was related to the hot tub cleanliness. When all is said and done, would we go back there? Probably not.

"The hot tub was only at 19c too cold on arrival Friday ,unable to use."

The Hotbut jets worked intermittently and then didn't turn off. There is a leek in the downstairs bathroom ( with bath) and smell of urine. Rather disappointed.

"Lovely lodge, well equipped."

Great location.

"Really nice Lodge with large bedrooms."

Kitchen is quite small but well stocked. You may need to move utensils around to create cupboard space to store your food. Beware the toaster that burns your bread even if set on 1. I'm not sure if it actually pops up on its own or if it's broken. Hot Tub was great although it would be nice to be aware in advance about the restrictions of use and the time for it to heat up because of the water replacement between bookings. The guest paperwork left in the lodge was for a different property, so was of little use (no robot lawn mowers at this lodge

"We had a great holiday, Erica was very helpful and great location."

"There were a few minor issues (a chair with a broken back, bath fittings not working properly, general wear and tear on surfaces, etc."

) but nothing major and we enjoyed our stay in this spacious house. Although the accommodation has 5 bedrooms there were only 8 chairs for the dining table which was insufficient. We also found the kitchen was a little small for the number of people that the house accommodates. The layout works well with the various sitting areas. It was also good to have facilities available such as the child stairgates. The only other thought is that the window blinds in the bedrooms don't cut out the light very well, which was not ideal for children's rooms.

"We all had the best time at the cottage it was all what they said it would be The staff from booking to the Complex staff we're all excellent and what a wonderful time we had."

Experience

"We booked with the expectation of a shared outdoor pool which was no longer available for use by the time of our holiday-this had been a major reason for us booking this accommodation."

Despite this, the cottage exceeded our expectations, being even better than the photographs suggested and exceeding our expectations with regards to comfort, cleanliness and facilities and close proximity to Dartmouth and the beach. The house was well stocked with all the essentials needed for a large family and the Molton Brown toiletries and bottles of wine were a lovely touch. The tennis court and hot tub kept our teenagers happy and allowed us time to relax! We would definitely recommend and would love to return.

"The house was very clean and was the perfect size for two families."

Everyone had space and the location of the house was perfect for us.

"Court lodge proved to be a very high quality holiday accommodation."

The complex was very well maintained albeit building work on new properties on going it was not really a problem, hot tub could be better it struggled to maintain temperature during use and could not be used on the first day due to warm up time.All others aspects of accommodation were fine, will definitely go there again

"Booked in November for 8 people and due to guidelines and then introduction of rule of six, travelled with only six persons."

No swimming pool and felt that I didn't get what I had paid for. Repeated emails to Sykes customer service and discussions with Coast and Country yielded no results. Shocking customer service from both. Kitchen area was very small with an unpleasant smell emanating from the cupboard under the sink. There was Insufficient seating to accommodate entire party of six on comfortable chairs in one location, so if you are travelling with more you will be not be able to sit together to relax. Would not like to be 9th or 10th person staying, only 9 dining chairs, main table outside and hot tub only accommodate 8. Best feature without a doubt was the hot tub.

"Returned here for the second year after having a great stay in 2019."

Extremely disappointed to learn prior to the visit that both the park and the pool are currently not available. Having paid in excess of £3000 per week for our stay, these two facilities being unavailable really doesn't make this holiday good value for money. We were also quite shocked to arrive to find that there is significant building work taking place at Hillfield Village which we had not been informed of. Poor service from Sykes all round.

"House was very clean and well equipped."

We went away with our children and grandchildren so there were 10 of us. The bedrooms we're comfortable and spacious (4 with en suite). The lounge area didn't have enough sofas for 10 people and meant some had to use the large footstool and dining chairs which weren't ideal. The house is close to Dartmouth and has lovely views from 2 of the bedrooms. We were told the pool and children's play area was out of use due to COVID situation but on arrival it was clear the children's playground was out of use due to the building works being undertaken so that wasn't so good. The hot tub had constant warm water that was cleaned daily. Tennis court was good and readily available for use. The house has a small decking area and no garden which we didn't realise so that made it difficult for the grandchildren to run around freely. Would have been a nice touch for a small shop to get early morning milk, bread & eggs etc, but local supermarket a short drive away. House is well situated for a quiet peaceful holiday or short drive will take you to local towns, beaches and places of interest.

"The whole family had an amazing time and would thoroughly recommend this beautiful Lodge."

Well done Sykes we will definitely be using you again.

"The property is fabulous."

We came for Christmas and had wine and mince pies waiting for us which was a nice touch. Exceptionally clean and well kept with all that you would need. Even better than the photos suggest and perfect size for us with 5 adults and 2 kids. Could have easily had more people. There was no instructions for washing machine/heating etc that we could find. It wasn't an issue for us personally but could have done with a bit more property info and may be annoying for some. The play area on site was closed and no-one had told us which was very disappointing as was one of the reasons we booked this village.

"Fantastic stay - pictures really don't do this place justice."

Even better than we expected!

"We had a truly enjoyable family holiday at Court Lodge in Hillfield Village, which is set in a peaceful location but not far from picturesque Dartmouth and all the beaches and towns in the beautiful South Hams."

"My booking for the Easter weekend was cancelled by the owner."

Your staff were very helpful in arranging alternative accommodation.

"The property was much better than your website and photos suggest."

It was immaculate and practically brand new. All the furnishings, bathrooms and facilities were of super high quality and luxury- one of the best holiday rentals we have ever hired. We will definitely return.

"Having stayed at Court Lodge before, some items seemed to be missing but overall holiday was excellent as usual"

"This was our third year at Court Lodge, which is suitable for our wheelchair bound daughter."

We find it brilliant in every way!!

"Our second time at Court Lodge, a great house and fantastic facilities, very friendly hosts Caroline & Michael."

Will definitely return.

"FANTASTIC PLACE."

Plenty of room for the family 10 adults and 2 children under 2. Hot tub a great hit with all.

"Excellent"

"Large luxurious lodge - perfect!"

! Fabulous stay

"Beautiflluy finished and well specified."

Thoroughly enjoyed by all that stayed.

There are no reviews featuring this term Show all reviews
Show more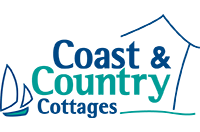 This property is part of the Coast & Country Cottages collection.
Choose from over 400 properties in Salcombe, Dartmouth and the surrounding South Devon coast and countryside - the perfect destination for a holiday all year round.
Summary
Five bedrooms: 2 x King-size with en suite shower room has a shower, shaver socket, illuminated heated mirror and heated towel rail
3 x twin rooms, two with en suite shower rooms with shower, shaver socket, illuminated heated mirror and heated towel rail
Open plan kitchen/dining area
Living room
Separate utility room
Family bathroom on the ground floor complete with whirlpool bath and hand-held shower, shaver socket, illuminated heated mirror and heated towel rail
Gallery with spacious seating area.
Ceramic hob, fan-assisted oven, dishwasher, fridge and microwave. Utility has a washing machine and tumble dryer plus a fridge & freezer. Property is equipped with baby equipment
TV /DVD (digital with cinema surround sound). Bed linen and towels are provided
Tenants will require beach and tea towels. Wifi is provided. Parking for 2-3 cars Hot tub for four to eight adults
Strictly No Smoking
The property
Court Lodge is stylish, luxury holiday home accommodating up to 10 guests, in a peaceful location overlooking the tennis court at the exclusive Hillfield Village development, near Dartmouth.
Explore this fabulous town and the beautiful coves and beaches found in this Area of Outstanding Natural Beauty, or relax in the comfort of your holiday home and the lovely surroundings of Hillfield Village.
Guests can enjoy the use of beautiful gardens, all-weather tennis court and a children's play area. Outside, Court Lodge has an extensive decked area ideal for a leisurely breakfast or al fresco meal, plus a large hot tub - relax and unwind in this picturesque spot, in the company of friends or family. Inside, the property boasts an impressive living room, a bespoke handmade kitchen and utility room, and a spacious dining area with a cathedral ceiling and views to the spacious 'gallery' seating area on the first floor above. This spacious holiday home boasts five bedrooms (four en suite).
On the ground floor there are two double en suite rooms with King-size beds, and a twin room.
On the first floor, one en suite bedroom has a King-size bed and the second en suite bedroom has twin single beds.
In addition, there is a magnificent family bathroom on the ground floor, complete with whirlpool bath and stereo system! Whether you are looking for accommodation for a family getaway, or for a gathering of friends to celebrate a special occasion, this is wonderful holiday home.
Note: This property has a Good Housekeeping bond of £200.
About the location
DARTMOUTH
Totnes 12 miles.
Dartmouth lies on the banks of the beautiful River Dart estuary in the popular and picturesque South Hams area of South Devon. Located within an Area of Outstanding Natural Beauty and close to the coast, Dartmouth is one of the most popular tourist destinations in Devon. It offers a stunning waterfront, ancient narrow streets lined with boutique shops, restaurants and art galleries plus many local events such as the annual Dart Music Festival and the Port of Dartmouth Royal Regatta, along with the Dartmouth Food Festival held every October. There are many interesting cycling and walking routes around Dartmouth, including the South West Coast Path, the Dart Valley Trail and plenty of quiet country lanes. A trip on the Dartmouth Steam Railway through picturesque countryside to Paignton is a must, and so is a boat trip across to Kingswear and on to Brixham, a pretty little harbour town. For those seeking some beach activities, there is a wide choice in the South Hams area such as Blue Flag Award winner Blackpool Sands, and Slapton Sands, both extremely popular and just a stone's throw from Dartmouth. A relaxing location in South Devon.
View more holiday cottages in Dartmouth
The new children's play area with a climbing frame, slide and swings, along with the outdoor tennis court remains open all year round. Please note - tennis rackets and balls are NOT provided.

All guests can exclusively enjoy green fees, swimming pool, leisure and gym facilities (subject to availability) at the nearby Dartmouth Golf and Country Club at Members Guest Rates, plus 10% off all spa treatments and 10% off all food and beverages in the Clubhouse Bar and Restaurant. Golf MUST be booked in advance via the Hillfield Village Reception. Any golf booked directly with the Pro Shop will not include the Members Guest Rate discount.

Due to the Health and Safety policy, any use of barbecues is strictly prohibited at Hillfield Village.

Strictly No Smoking