4 Guests

2 Bedrooms

1 Bathroom

Pets Yes
Features
Off road parking
Ground floor accommodation
Ground floor bedroom
Garden / Patio
Pub/shop < 1 mile
Washing machine
Seaside
Broadband / WiFi
Reviews & Ratings
71 Customer Reviews
"The property was ideal for us."

Very good location and ideal for the dogs in the back garden. We had a number of lovely walks from the house. Everything we needed was provided. Highly recommended.

"Cottage was perfect for us and our two dogs."

It has a lovely open plan arrangement with an enclosed back garden and was very comfortable. There is no dishwasher but it has a washing machine and tumble dryer which were very handy. I would have no hesitation in recommending it...but take your own toilet rolls, one very small, thin roll is not enough for two people for a week!

"Lovely bungalow modern and well equipped great garden but be aware there are two gates one each side ,one by the garage and one the other side which was wide open ( not locked) to which our dog would have escaped had I not checked and locked it ,also drive very steep also it states a 4mins walk to beach and local pub ,more like 12 to 15 minutes and down a very steep hill ."

Very relaxing location and .Lovely beach for dogs . Nice base for exploring South devon and Cornwall

"Exceptional location, quiet, but near to the amenities of Hope Cove and close to Salcombe and Dartmouth."

"Absolutely love this holiday bungalow, ideal for a lovely holiday in south Devon, the fenced in garden is ideal, and lovely walks on the doorstep, this was our second stay at Bankside and I've booked again for next year."

"A very cosy, comfortable and well equipped bungalow."

It was lovely enjoying a cup of tea, in the sun warmed conservatory, looking out onto the garden and the fields beyond. The location is excellent: very peaceful and quiet with the coastal path on our doorstep and a short stroll to the beach and pubs. Would definitely stay at Bankside again.

"We had an excellent stay at Bankside."

A great location with parking and made a wonderful base for our holiday. A walk every morning to either Hope Cove or nearby Thurlestone across the easy accessible pathways was brilliant. We will definitely book again. Thank you for our package of tea, biscuits and milk. This was greatly appreciated after our long journey.

"This is our second stay at Bankside, the house has everything you could possibly need."

The beds are very comfy and the shower is fantastic! The enclosed garden is a lovely bonus for our dog, it's less than 5 minute walk to the beach. You must book a pod at The Lobster Pod - great atmosphere and wonderful food. The Hope and Anchor is great too.

"Great bungalow, very clean with good sized rooms in a lovely location and everything you need for a week's stay."

Liked it so much have rebooked it for Christmas week If four people were staying it could be a bit of a squash in the lounge as only a three seater and an armchair. Could really do with another armchair or a two seater sofa replacing the single armchair.

"Perfect little holiday stay, great garden, well equipped kitchen, comfy beds and fab shower."

Short walk into the village and beach. Loved it.

"Clean and well equipped, situated in a quiet close, apart from a few noisy sheep, which was lovely!"

Comfy beds, easy walking distance to beach and pubs. It is a shame that there is no recycling possible, I took everything home to recycle. For comfort for 4 people two small settees would be good. One word of warning...... The drive is very steep and forgetting when I arrived how low my car was when fully loaded it grounded and ripped off and destroyed a jacking point cover, so beware! Apart from a couple of minor things a lovely place to stay.

"Have stayed numerous times at Bankside with our two dogs and as always it was very clean and tidy on our arrival."

The kitchen is well equipped with plenty of cutlery, plates and mugs provided. Thankyou

"We loved our stay at Bankside , lovely big back garden Maisie loved it ."

Lots of places to visit . Hope cove beach 2 mins away Nightingales

"We love staying at Bankside, it suits us and our small dog, with lovely walks from the door and handy parking."

The bungalow is improved since last year, however would still benefit from some updates and a deep clean. Bearing in mind the sensible pricing however, we already re-booked for next year on our return, and look forward to another lovely holiday at Hope Cove.

"This was a wonderful stay in a holiday cottage that was very fitting in the area for which it sits."

It is not fantastically modern because it is not meant to be but it is homely. The beds are very comfortable and the previous comments about the shower no longer seem to be a concern as the shower is a rainfall and was very efficient with no dripping. To improve the experience I would recommend a larger TV and one that is attached to the internet as would be the norm. I could not understand why dishwasher tablets were given when there is no dishwasher and I would have appreciated a clothes airer as do not use a tumble dryer and had to hang our clothes around the conservatory when raining.

"We've been staying in Hope Cove for many years, but this was our first time at Bankside and it's one of the best cottages we've stayed in."

The size of the accommodation was ideal for us (3 people plus dog) and there was everything you need - it was clean and tidy and everything had been thought of. The only place it loses points is lack of recycling facilities and if you have a low car you cannot park on the drive (we just parked on the road so it wasn't a huge issue). We have come home and booked straight again for 2023!

"A nice quiet place to stay but now needs updating."

The kitchen in particular needs modernising new hob and dishwasher in particular needed. Other than that not bad at all.

"The only shower in the property had been leaking and making a noise of dripping water on the bath for 6 out of 7 days of our stay."

There was no hot water for two days and the shower head didn't work for the last two days of our stay. There was no dishwasher. In general, a good location as it's in Hope Cove but we will not return.

"Property need a deep clean."

I did email coast and country but got no reply. Cobwebs in kitchen and lounge. Conservatory too plus it was filthy. Bathroom extractor fan very dusty. This was not just a few weeks worth of dust. The cleanliness had been reported previously but obviously not rectified. Clothes airer broken, no where to put up rotary line. The bunglow was week equipped but the above spoilt it.

"- There was dog poo under the key box from a previous stay."

- The bathroom was incredibly cramped and dated, there is a tile hanging off to the top right of the window, and the shower continually drips which can be heard in both bedrooms overnight. -The fridge door is very easy to accidentally leave open. - The driveway is too steep to park on. I tried as per your instructions and grounded my car on the concrete. Don't get me wrong it was a pleasant stay but these were noticeable niggles that would be straightforward to improve.

"The property is in a great location for the Hope Cove facilities and for the coastal path."

We used both regularly during our stay. As far as we could see there was no dishwasher. It wasn't a problem for us as we were only two. We were a bit confused by the recycling situation. The booklet said South Hams did not do a recycling collection. However on Thursday we saw lots of green boxes and white canvas bags outside other properties but these were not available at our property. The instruction was to take recycling the 2 miles through the lanes to Marlborough. When we did this last year there was little recycling separation there either. What is the actual position?

"Backside is in the lovely village of Hope Cove and we had a wonderful holiday."

The house had been cleaned but not well, lots of dark dust like it needed a start of season clean - we were offered for cleaners to come round but declined as just dust.The bins are a problem, they were over flowing when we arrived and seagulls having a great time. They weren't collected on bin day and Coast and County kindly came out to remove some of the rubbish so we had bin space but looking at a previous review I think this is an on going problem with the trade waste.

"Had a great week at Bankside, property had everything we needed for a lovely relaxing week by the coast."

The only things that needed to be addressed were the garbage collection information needs updating / correcting, and would possibly add paving slabs in the area where the key safe is located, as quite muddy after poor weather. Other than that, we had a great holiday, thank you.

"Comfortable and well equipped accommodation, just a few minutes walk to Hope Cove beach."

It's a wonderful location for families and the property had a well stocked book case plus games and films. We had a lovely time revisiting the area, having last visited 30 years ago, fabulous coastline walks and plenty of warm sunshine (in January!). Coast& County were also very professional and responded immediately to our concern regarding a leak in the bathroom.

Welcome back!.. Thank you for taking the time to leave us your feedback. We were pleased to read that you found the apartment comfortable and that it provided you with all the facilities you required.. And the sun was shining! We look forward to welcoming you back soon. Coast and Country Cottages on behalf of, Property Owner

"Very comfortable and well equipped with good walking access to coastal paths"

"Bankside is in a great location for exploring this pretty part of Devon, great for walks straight from the door."

The property itself does have a few maintenance issues, no lock or bolt on gate to left of property so not secure for dog in back garden.However the bungalow is well equipped.Mobile signal not great but understandable in this part of the world. We had a major issue on departure day as we thought we had locked our car keys in our car while loading just prior to departure. Massive problems resulted, too much to go into. However the cleaner, Stacey who arrived at the property during this event was fantastic in helping us.She went far and above all expectations, she showed so much concern for our predicament and would not rest until things were resolved for us. We had to arrange alternative accommodation in Hope Cove, which she helped sort out, thanks also to Gwen the manager at C&C Salcombe.Stacey even brought shopping in for us and drove us to the new accommodation. Gwen also dropped supplies to us, wonderful people. Stacey is an absolute credit to your business and deserves the upmost praise in her customer care, we cant thank her enough, without her we would have been completely stumped. Thank you a million times Stacey, a brilliant girl.

Thank you for taking the time to leave us your feedback. We were pleased to read that you enjoyed your stay here at Bankside. We were sorry that your departure became somewhat difficult and we were pleased that our Salcombe team were able to assist you in resolving the problem and making other arrangements. We do hope to welcome you back sometime soon. Coast and Country Cottages on behalf of, Property Owner

"This was a really lovely bungalow in a quiet cul-de-sac."

It had a private enclosed garden which is important when you have a dog. Ideally situated for costal or countryside walks straight from the property. We really enjoyed our stay, thank you again for providing another quality property.

"No back door key had to carry garden furniture through the house and round the back."

I was told that rubbish sacks etc were in the garage but no garage key.

"Second visit to Bankside, very well presented and well equipped."

Garden is secure, ideal for children or a dog. Enjoyed our visit.

"Fabulous accommodation, we have stayed at Bankside on previous occasions."

Very clean and comfy, loved having a garden to relax in too.

"Bankside is a pleasant enough bungalow - it's perhaps a little tired and dated in places, but forms a great base for this beautiful part of South Devon."

The garden is fab, ideal for a dog - fully enclosed. Location is great for Hope Cove, with fab beaches and pubs all within easy walking distance. Overall - recommended.

"So much to do around, mainly walking and site seeing."

Not too limited by covid. Seriously reccomend mobile with "WhatsApp". Good BT hub in Bankside. Mobile coverage in area is almost non existent. Be very carefull reversing car into driveway, steep slope down, means scraping underside of car on edge of pavement. Despite all above, an excellent stay, roll on next time. Martin and Karen.

"Comfortable bungalow on quite cul de sac very peaceful holiday, lovely secure ..."

Comfortable bungalow on quite cul de sac very peaceful holiday, lovely secure rear garden for dog although rear gate needs some attention as it is about to fall apart,good location to access sea front with village shop come post office and bar doing take away drinks and food, excellent beach to watch sunset, bungalow well equipped for everything you need, walls could do with a freshen up

"We stayed at Bankside 8 years ago & it is much the same now."

It could definitely do with an update such as lick of paint, new mattresses etc but was a nice stay

"On arrival house was dirty and needed to be cleaned."

We were not able to arrive until 5pm as extra cleaning required due to Covid. This property as not Covid clean. Cobwebs in kitchen cupboards & plates and cups were dirty. Fridge could not cope if full so needed to use extra fridge in conservatory. Toilet would make loud noise when flushed and wake us up at night. On a plus side is has a lovely private south facing back garden.

Thank you for taking the time to leave your comments regarding your recent stay at Bankside. We work very hard with our owners and individual cleaners/caretakers to ensure all properties are clean, tidy and well presented before the arrival of holiday guests and we are sorry that these checks did not highlight the issues you have raised. When you contacted us to advise that you were unhappy with the cleanliness, we did offer to have our housekeeping team attend, but you declined, which is disappointing as we always endeavour to rectify any issues raised by guests. Thank you for advising us of the noisy toilet, we will get our maintenance team to investigate. We were glad to hear that you enjoyed the garden and hope that you had a lovely time in Hope Cove. Property Owner

"We have been going to Bankside for years and always have a good time."

The location suits us as its close enough to the beach to walk there (stopping off at the pub on the way back) but in a quiet residential area. A nice garden which we enjoy, with a view over surrounding countryside.

"The bungalow is in a great location, 2 minutes from beach, pub, restaurants, coffee shop, small post office and village shop."

Dogs welcome in everyone except the shop. Also coastal path walks. Fabulous. Its extremely well kitted out with everything you need. Personally I think a blind would be better at the kitchen window. Would complete the look and cosiness of the room. Perhaps a selection of pillows as for me the ones provided were very hard. Garden is a decent size and in the summer would be lovely for a bbq.

"It was good to find a cottage to meet our needs."

We came away to escape the fireworks at home that upsets our dog Mist. Happily it was quiet and peaceful. The bungalow was close to the beach at Hope Cove and plenty of walks for Mist. The only slight niggle was the entrance the drive that scraped the bottom of the car - may be worth a mention in the description? We were able to miss it when we were aware of it.

"Although this is a dog friendly cottage I feel potential guests should be aware of certain rules ."

If you like a cuddle on the sofa with your dog or your dog likes to sleep in the same room as you this may not be the cottage for you,but on the plus side it has a fantastic enclosed garden where our dog could run around freely.

"Bankside at Hope Cove is an oasis of peace and relaxation in an ever stressful world."

"The house is lovely and well eqipped."

Well suited to a young family with enclosed garden. Great location with short walk to the beach and village centre. We couldn't fault it. Just worth letting you know that the outside chairs are slightly perished and likely to fail soon.

"Clean, large bungalow; well equipped."

Garden had excellent security for our small Yorkie. For first week of July I don't think we saw another person in the area where we were staying ... all modern bungalows no doubt mostly for self catering holiday makers. Most accommodation around the cove itself seems to be B&B or hotels. 15 minutes walk to coastal path or fantastic Hope Cove. All day parking in Hope Cove was £5 !! I have never seen such a wonderful cove .... good walks; thriving fishing industry; dog friendly; good places to eat local seafood. Very friendly locals. BUT .... narrow roads to get to the area - local drivers courteous to tourists but you need to be aware of width of your car. We will go back but most certainly avoid main tourist season. PS: No mobile phone signal at the bungalow but the WiFi works well so you just need to use mobile in 'WiFi' mode.

"Have stayed at Bankside previously and really enjoyed our stay there."

This time we found the lounge area had been updated - nice touch, impressed with the improvements. Will be booking again for next year, hopefully.

"We have used Coast and Country for the last 8 years always staying at Bankside."

We have found the bungalow facilities excellent and have been upgraded/updated when needed. If we have had any questions or issue Coast and Country have always answered and dealt with these efficiently and always been very helpful.

"We had a wonderful week at Bankside, the bungalow was really comfortable and well equipped, the only thing missing is a dishwasher."

The area is lovely and the walks along the coast are great. We would certainly recommend it.

"A very well appointed bungalow."

Lovely quiet location. Perfect

"Good"

"Everything a small family need from a holiday property- although a dishwasher would make all the difference!"

"Brilliant apart from the bed."

"I thought Bankside was a lovely bungalow, modern throughout, Very well equipped in the kitchen, nice modern bathroom, lots of hot water, we did take a while to figure out the central heating, as there wasn't a lot of information on heating, but once we sorted it, was very efficient and warmed up quickly."

Only needed it on,a few evenings as it was lovely and sunny most days, so we were very lucky with the weather,as it was first week in May!! And the beds we're very comfy. My friends dog loved the garden,as was very secure, and we loved the fact that it was so secluded and quiet. Overall I would definitely stay here again. Also I must say it was very clean which I appreciate a lot, especially as it's dog friendly, (Must say we missed not having a hairdryer,as we didn't bring one, as usually there is one supplied)

"Lovely place everything we needed enclose garden for the dogs beach 5 mins walk"

"Very suitable accommodation for a short break and well situated, not too far down single track lanes with village, pub and coves/beaches within walking distance."

The property had been recently decorated so it looked light and bright. It was warm and very well equipped with utensils We found parking in the drive, as requested in the details, difficult as one has to drive over a sharp crown which scraped the underside of our Corolla. By hugging the hedge in reverse one avoided the worst of the crown. Further trimming of the shrub at the top of the drive would have made this easier. When hunting under the double bed for a missing item I noticed that the 5th bed leg (the central support) was no longer upright. We positioned it correctly. Anyone moving the bed needs to be aware of this and it was not easy to adjust single handed. I emptied the vacuum cleaner on leaving, there was strong smell of dog from the pre-motor filter but didn't have time to wash it. We were very impressed that although the property was dog friendly there was no smell of dog in any of the rooms, a good choice to have hard floors in the main areas

"The holiday bungalow was great and set in a perfect location close to all ..."

The holiday bungalow was great and set in a perfect location close to all amenities really enjoyed our stay will return very soon

"On arrival at Bankside I had to clean living room as it was covered in long dog hairs, particularly on curtains and furniture."

Vacuum cleaner was full to brim of pet hairs which I needed to empty prior to cleaning. Twin bedroom had awful musty smell. I would have expected cleaner to have addressed.

"Very clean, comfortable new lounge furniture."

all other facilities excellent. perfect for families especially with a dog.

"A comfortable bungalow well equipped, and in a good location."

The dog (Oscar) sulked for 2 days when we left.

"Perfect place to get away from it all and experience some amazing scenery."

"The chairs and sofa were uncomfortable and needed updating but overall a lovely place and a beautiful location."

"A nice bungalow in a quiet location close to the beach."

Even the dog didn't want to leave.

"Excellent cottage exactly as advertised, will book again, fantastic week"

"Great property ideal location will be going back"

"Excellent location and facilities would definitely stay there again."

"Couldn't regulate the main show either boiling or cold."

.could be a hazard for elderly or young. mirror needed near a electrical socket. seperate bin for garden waste.

"We had a lovely holiday"

"This is our second time at Bankside, a super little bungalow that provided everything that we needed during our stay at Hope Cove."

The accommodation is clean & tidy although feels a little tired and outdated, maybe time for a redecorate and refurbish? Just a small suggestion and wouldn't stop us from recommending this property to friends and family. Many thanks

"As a holiday let this property had everything you needed for your holiday."

"Property was exellent, clean and tidy, facilities all that we needed, would book again."

"Slightly disappointed with the bathroom but otherwise enjoyed our stay."

"Lovely bungalow with good facilities, we really enjoyed our stay there"

"Haven't yet stayed at Bankside so can not comment until we have had our holiday"

"This property had everything that you could need, a lovely garden to sit in, and the walks were lovely."

It was home from home, loved it.

There are no reviews featuring this term Show all reviews
Show more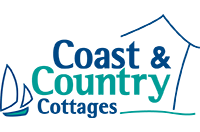 This property is part of the Coast & Country Cottages collection.
Choose from over 400 properties in Salcombe, Dartmouth and the surrounding South Devon coast and countryside - the perfect destination for a holiday all year round.
Summary
Two bedrooms: 1x double, 1 x twin (can be made up to a super king-size bed on request)
Lounge/dining room
Galley kitchen leading into conservatory/porch with table and chairs
Family bathroom - mainly tiled and with bath, hand-held shower, electric shower, wash-hand basin and w.c
Gardens to front and rear of property.
Heating Oil
Fridge/freezer, washing machine, oven, tumble dryer, microwave,toaster, kettle
TV, DVD, Sony music system
Telephone available for local and incoming calls only
WiFi available
Bed linen and bath towels provided, guests should bring their own beach and tea towels. Off road parking for one car and additional spaces nearby Lawned garden to the front and rear
Rear terrace with table chairs and BBQ
Up to two, small well-behaved dogs permitted
Strictly No Smoking
The property
Bankside is situated in a residential area near the sandy beaches of Hope Cove.
The South West Coast Path can be accessed from within the village and the famous sailing town of Salcombe is just four miles away.
An entrance hallway leads into a lounge/dining room overlooking the front garden.
Three-piece suite, flat screen TV, DVD and Blu-Ray player, stone fireplace (not in use), dining table and chairs and CD music player.
The dining area opens into a good sized and well equipped kitchen with halogen hob, double oven and grill, fridge, freezer, washing machine and microwave.
A glass door leads out to a conservatory/porch with table, chairs, tumble dryer and second fridge and out again to mature rear lawned garden secured by gates.
There is a master double room with 4'6" pine bed.
The second bedroom has two single beds which can be made up to a super king-size bed on request.
Family bathroom with bath, hand-held shower, electric shower, wash-hand basin and w.c.
Pleasantly laid out gardens to the front and rear with lawns, raised flowerbeds, borders and shrubs.
Rear lawn is level, south facing and fully enclosed with hedges on three sides and gated access - very child and toddler friendly.
Rear terrace with table, chairs and barbeque.
With the South West Coast Path almost on the doorstep, two lovely beaches just minutes away, a village shop for croissants and newspapers, plus local pub and café serving good food, this is the perfect location for a seaside break.
Note: This property has a Good Housekeeping bond of £200.
About the location
HOPE COVE
Salcombe 4.6 miles
Kingsbridge 5.1 miles
The picturesque and unspoiled village of Hope Cove lies in the sheltered curve of Bigbury Bay on Devon's south coast. A choice destination for families, the two beaches offering soft sand and rock pools for sandcastle building and fishing for small crabs. The town remains a fishing village where crabs and lobsters are still landed, however it was once used by smugglers. Many ships have perished around the coast and the wrecks that lie beneath the waves make it a popular spot for divers. Above the beach there are a number of pubs and restaurants. The coastal footpath can be joined from here and leads towards Bigbury-on-sea in one direction and the coastal resort of Salcombe in the other.
View more holiday cottages in Hope Cove
The second bedroom has two single beds which can be made up to a super king-size bed. This must be requested at the time of booking.

One well behaved pet permitted.

Strictly No Smoking
This property offers the following short breaks:
Winter
Off-season
Last minute
Christmas