Sleeps 4

Bedrooms 2

Bathrooms 1

Pets Yes
Features
Off road parking
Ground floor bedroom
Open fire
Garden / Patio
Cot available
Highchair available
Pub/shop < 1 mile
Dishwasher
Seaside
Broadband / WiFi
Reviews & Ratings
30 Customer Reviews
"Property was very dirty and there is a mould problem in the bathroom and the living room."

If we had been staying for longer than two nights would have probably requested alternative accommodation. For over £250 per night would expect better (with all fees included). Location excellent but beyond that property is dated and dirty. We ate out both nights so didn't use the kitchen facilities much but everything appeared to need a good wash.

"Excellent level of equipment provided which made self catering easy and enjoyable."

More room for groceries would have been useful. Really cosy and light and bright made for an enjoyable stay. Shame the carpet was badly stained in the corridor. Good value for money. Bathroom was a little tight for one of my guests who was frail and elderly

"The property was not properly cleaned."

The place was grubby and the carpet was very stained, large patches of staining. There were stains on the walls that could have easily been wiped and skirting boards and inserts of doors were dirty. The bathroom was tiny and inadequate and the flooring was coming up underneath the sink. The toilet seat was not properly cleaned at the back. It would have been useful to have been informed that we had to find switches to activate the hot water and the towel rail in the bathroom. On a positive note the beds were comfortable and the linen good. However overall for the price we paid we expected better and I would not recommend you.

"We thoroughly enjoyed our stay at Seagrass."

There was everything we needed there, the view of the sea was lovely and we felt rested and comfortable. Walk to hope cove was easy with lovely places to eat and very welcoming to our dogs too would definitely come back.

"Needs a washing machine in the apartment, fridge is difficult to access."

Otherwise great stay. Thanks

"Tired, dirty and damp/musky smelling bedroom."

In need of freshening up and a deep clean. Lovely location, but limited facilities in village due to Covid impact

Thank you for your feedback. We are so pleased you loved the location. We can only apologise that you felt the property was not up to our usual high standard. Please know if you had let us know of any issues during your stay, we would have done our best to rectify the situation. We are sorry that some facilities were closed but we do hope you enjoyed the lovely walks and beaches that surround Hope Cove. Property Owner

"Clever photography."

The view actually includes a very unattractive flat roof and satellite dish. You can barely see the sea. Not to mention the view of the car park from the kitchen. I had to clean the kitchen and the bathroom on arrival. There were old socks in the draw, food in the fridge and when I checked behind draws etc before leaving, the filth was something else. The bathroom is tired to say the least. I left a pillow and informed you straight away. I'm still waiting to hear. I can't recommend this property and I don't want anyone else to be as disappointed as we were.

Many thanks for taking the time to leave your feedback. We have never experienced negative feedback regarding the view but we will certainly look into the points you have raised. We are troubled to hear that you were disappointed with the standard of the property on your arrival. We work closely with our owners, caretakers and cleaners and would have welcomed the opportunity to rectify the cleanliness issues during your stay. We hope that in spite of these issues you enjoyed the sunshine and what Hope Cove had to offer. Property Owner

"Just a couple of issues."

The light in the front hall did not work and the towel rail in the bathroom. Also, the main bins for the site were not emptied during the two week stay. In fact I would say that they have not been emptied for some time.

"Much larger than expected."

..spot less and well equiped

"It's the second time we've stayed at the apartment, we had a lovely holiday as did we last time 2/3 years ago, it's a lovely apartment and is well kitted out, the one thing I would like to mention is that the sofas in the lounge (same ones) are now very uncomfortable, lots of marks and tired, all due to general wear and tear."

I've not doubt we will be returning in the near future. Many thanks.

"The apartment was clean,bright and spacious with views of the sea"

"As mentioned in previous reviews the bed in the main bedroom had no mattress cover, and the two single beds had plastic mattress covers on, neither of which is acceptable."

Luckily I took my own covers! The property is very overlooked and the main bedroom is very cramped. The kitchen, however, is very well equipped although the fridge doesn't seem to be working properly. The washing area is terrible, with only one washing machine and one dryer for all the apartments in a very grotty outbuilding. The apartment could do with an airer for wet swimming stuff etc. The bathroom also needs updating as it is very cramped and the flooring is lifting. The best part was the spacious living room with a large window looking out on Hope Cove and the sea.

"We were very pleased with Seagrass."

It was comfortable, well-equipped and conveniently located on the edge of Hope Cove. It was particularly nice to have sea views from the living room. Our only gripe was the lack of a washing machine in the flat itself. There was a communal wash room for the Thornlea Mews complex, but this was coin operated and there were no instructions as to how much time you were buying.

"The appartment was well equiped and was like home from home."

It was in a brilliant location and we really enjoyed staying there.

"Kitchen bin needs to be bigger and bathroom sink plug doesn't work."

The bathroom in general needs a better clean and lick of paint. the shower hose is full of years of dirt. My husband initially thought it was a stripe until he used it to hose down the sand left in bath. Other than that a great location, view and parking a bonus.

"Everything was very nice, maybe you could just add some clothspins."

"We enjoyed a lovely week in Devon the apartment was not as good as described though."

The bathroom was appalling so cramped and grubby neither bath nor basin plugs worked therefore the basin could not hold water. It was described as new build but was far from that maybe 15/20 years ago. Regards Angie Pickles.

"Broadband not working - Son's unhappy no phone"

"Fantastic views from the lounge and the living space was great but we found the bedrooms and bathrooms very cramped."

The fridge is also too small and in a very impractical place. Very comfy beds though and well equipped

"Needs some work doing, would then be excellent"

"Absolutely amazing accommodation."

Couldn't fault anything and the owners have gone over and above what is expected of a rental accommodation.

"Good"

"Good location."

Very well equipped. Furnishings very dated. Waterproof mattress protector on double bed awful to sleep on - we had to remove it. Despite there being a communal laundry facility, I would like to have had a washing machine within the property and some means of drying clothes ( drying rack etc).

"Great pad in fab place , just needs a little TLC ."

Would stay again.

"Overall everything was good but we found there was lack of wardrobe space in both bedrooms."

Curtains need attention in all rooms. And no can opener in kitchen.

"Good apartment but sound proofing poor."

.the children upstairs running around late at night and early in the morning kept us awake. Also the gentlemen who resides in the apartment facility walks his dogs at 6 am every morning right past the window. The living room Velux window leaked in the rain. However the apartment was clean and excellently equipped with all modern comforts and the beds were very comfortable.

"Excellent"

"This was a lovely apartment which was wonderfully equipped (everything I thought about, eg random things such as a torch, kitchen foil, washing powder for the communal washing machine was available) and so many extras such as a variety of books and DVDs."

plus the location was superb, with lovely sea views and a gentle walk to the pub for a drink or a meal. Only downsides were that the fridge was really small but we felt the main thing was the issue of no blinds in the double aspect bathroom!! This was mentioned in almost every post in the visitors book so why has this not been addressed??? As one commentator mentioned, you feel as though you are in a goldfish bowl! and on a similar vein, despite having lovely curtains in the dining room area, plus gorgeous curtains to drape the windows overlooking the sea, the two windows that are .overlooked by lots of apartments behind you are left with no curtains!! The curtain/blind thing has been mentioned so often in the visitors book it really is inexcusable that nothing has been done! What is the point of asking for feedback??

"Really lovelly property, just a couple of issues."

..most importantly, it really needed blinds in the bathroom!

"Very clean, bright equipped and comfortable"
Show more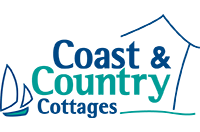 This property is part of the Coast & Country Cottages collection.
Choose from over 400 properties in Salcombe, Dartmouth and the surrounding South Devon coast and countryside - the perfect destination for a holiday all year round.
Summary
Two bedrooms: 1 x King bed and 1 x Twin bedroom with 2'6" beds that can be linked to create King size on request
Family bathroom with shower over bath, w.c, basin and heated towel rail
Kitchen/breakfast room
Sitting room/dining room.
Electric heating
Fridge/freezer, oven, hob, dishwasher, microwave, toaster, kettle TV, DVD, Philips docking speaker
Wifi available
Communal gardens
Communal laundry facilities. Parking space for one car
Bed linen and towels supplied. Please note: This property may be unable to accommodate bookings within 3 days of arrival
Please contact us on 01244356666
The property
Set within the beautiful fishing village of Hope Cove in the South Devon Area of Outstanding Natural Beauty, is Seagrass.
This spacious ground floor apartment boasts an open-plan living area with pleasant sea views across the village.
With just a short drive (or walk, if you would prefer) to Salcombe, there are plenty of water sports and activities, as well as an array of restaurants, boutiques and cafés for some relaxation.
This makes Seagrass an ideal property for couples and families who love to stay active.
The main sitting room is bright and spacious sitting room that is well furnished with a double sofa with matching armchair and a comfy bean bag.
The kitchen is well-sized and has its own breakfast bar, including four stools which can be used as an alternative to the dining area which is part of the open-plan sitting room.
Just off from the sitting room are two cosy and well-lit bedrooms.
The master bedroom contains a comfortable central king-size divan bed with matching bedside tables and lamps, perfect for sinking into after a long day.
The second bedroom contains two single beds with bedside tables, most suitable for the kids if they're coming along, but these can be made into a double if required.
Outside there are communal gardens that can be used by residents in the Thornlea Mews development.
The South West Coast Path is easily reachable from Seagrass, which is ideal for bikers and walkers alike.
Taste a range of gins at the Salcombe Distilling Company, or visit the Start Point Lighthouse in Kingsbridge, both just a short drive away.
Alternatively, if you are looking to head further out, then the Dartmoor national Park is a 40-minute drive with endless scenery to enjoy.
A comfortable and cosy home from home, in a stunning location.
Note: This property has a Good Housekeeping bond of £200.
About the location
HOPE COVE
Salcombe 4.6 miles; Kingsbridge 5.1 miles
The picturesque and unspoiled village of Hope Cove lies in the sheltered curve of Bigbury Bay on Devon's south coast. A choice destination for families, the two beaches offering soft sand and rock pools for sandcastle building and fishing for small crabs. The town remains a fishing village where crabs and lobsters are still landed, however it was once used by smugglers. Many ships have perished around the coast and the wrecks that lie beneath the waves make it a popular spot for divers. Above the beach there are a number of pubs and restaurants. The coastal footpath can be joined from here and leads towards Bigbury-on-sea in one direction and the coastal resort of Salcombe in the other.
Region Information
Second bedroom has two 2'6" beds that can be linked to create a King-size bed. This must be requested at time of booking.

Communal gardens.

One well behaved dog permitted.

Telephone available for local and incoming calls only.
Please note: This property may be unable to accommodate bookings within 3 days of arrival. Please contact us on 01244356666.
This property offers the following short breaks:
Winter
Off-season
Last minute
Christmas