Sleeps 2

Bedrooms 1

Bathrooms 1

Pets No
Features
Ground floor bedroom
Garden / Patio
Pub/shop < 1 mile
Washing machine
Seaside
Broadband / WiFi
Reviews & Ratings
15 Customer Reviews
"Good location,if a little difficult to find (next door to number 11 )parking out side but always occupied ,but not a problem as a car park permit supplied ."

Delightful furnishings ,comfortable bed ,Everything needed to cook.Warm and cosy.Not so good the old bathroom and the fridge.It did have a large freezing compartment but only 2 about 5 inch wide shelves,which may have been alright in normal times but with coronavirus we had a weeks food delivery,to eat in.Which didn't fit in.I would stay again ,the view from the large bay window and small outside seating makes up for any shortcomings.

Thank you for taking the time to leave us your feedback. We were really pleased to read that you thoroughly enjoyed your visit here and that the property was comfortable for your stay. We have passed on your comments about the fridge to the owner, thank you for bringing this to our attention. We very much look forward to welcoming you back soon. Coast and Country Cottages on behalf of, Property Owner

"Lovely location, lounge large, light and bright nice furnishings with estuary view."

Bedroom nice and spacious, needs a central light as v dark. Bathroom needs a re vamp, sorry but let the property down. Weekends very busy at the minute for the time of year.

We very much appreciate you taking the time to leave us your feedback. We were sorry to read that the presentation of the property upon your arrival was not satisfactory. We have passed this onto the owners. Coast and Country Cottages on behalf of, Property Owner

"We enjoyed our holiday again at this property for the fifth time!"

It fits all our needs. When we had a couple of problems with the property this time we were very pleased with the response and problems were quickly solved. Thank you Sykes Cottages and Coast and Country Cottages's. Mr and Mrs Conroy

Welcome back!.. Thank you for taking the time to leave us your feedback. We were really pleased to read that you found the property comfortable for your stay and that our team were able to resolve the issues you encountered during your stay. We very much look forward to welcoming you back soon. Coast and Country Cottages on behalf of, Property Owner

"At first glance the property is clean and tidy after staying a short while you notice it need's a little TLC."

the view over the harbour is great the main draw back however is that you are unable to park at the property but a permit is provided to park your car in the long stay car park down by the harbour which is a long walk up a very steep hill not good if you suffer from breathing problems the shower is over the bath and can not be used if you have problems getting into a bath. So if you have any disabilities you are unable to go out for meals in the town ect.

"The accommodation was in an excellant location."

With the exception of a full length mirror it had everything you would need but was a bit dated and grubby in places. We were given a list of car parks to which we could park with the parking pass but got a parking ticket when parked in shadycombe car park ( not sure why ).

"We have rented this property before and it suits my husband and I very well."

It is near to the town in Salcombe and we enjoy sitting out on the little balcony that overlooks the park. The only problem is that we do not think that there is enough light in the dining area at night.

"A couple of small points."

As agent you need a check list to identify any shortfalls. Thus the property had a couple of almost trivial omissions. One was no hair dryer, another the lack of a butter dish. Hope this helps.

Thank you for taking the time to leave your feedback. We work closely with our owners and have forwarded your comments on to be addressed. We hope to welcome you back to Salcombe in the near future Property Owner

"The accommodation was light and spacious in a super spot for easy access to the main shops, ferrys etc."

Also provided parking pass for the car park which is always a bonus. The refurbishment, mentioned on the website has not taken place with only the sofas having been replaced. The stained carpets really do need replacing. Also storage space for clothes is still an issue. We always love visiting Salcombe and this visit was no exception.

Thank you for your feedback and we are glad that you enjoyed your stay at 1c Harbour View, we are sorry that the refurbishment hadn't taken place for your holiday. We will look into the issues you mentioned and advise the Owner accordingly. We look forward to welcoming you back to the area in the near future. Property Owner

"Great location with sea views from the balcony- for -two and from the dining/lounge."

Five minutes walk to the harbour and the shops or to catch the boat for a short ride to one beach. Took a leisurely half hour walk to another beach. We were given a car parking pass for a car park 5 minutes walk away, which worked well. Salcombe is a characterful pretty harbour village with several beaches adjacent. Fiteen minutes drive to the lovely town of Kingsbridge. Or you can go by boat. Friendly owner. Homely property with new sofas (we stayed June 2019) and tasteful soft furnishings. Well equipped small kitchen. Very comfortable bed. Lovely holiday.

"Coast and Country are an exceptionally well run company and all dealings with them have been excellent - friendly, efficient and exceeded expectations."

The cottage that we booked was well furnished and great care had been taken in setting it up for a very relaxing holiday. The only change that I would like to see is the availability of recycling - given the number of holiday homes in Salcombe, I feel that Coast and Country should be insisting that their owners make this available to all tenants.

"Nice, well furnished house with a great view; spacious rooms"

"What a lovely,comfortable warm and welcoming apartment."

Great view, great location, clean and tidy. Thorough enjoyable stay. Only negative is no parking and parking in salcombe can be a nightmare.

"Cosy, comfortable and clean."

Perfectly situated close to town with a good view of the harbour. I had an amazing weekend. Just lovely.

"Very good and well appointed."

"Comfortable apartment with all conveniences and a fine harbour view."

close to the action too.
Show more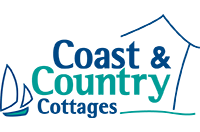 This property is part of the Coast & Country Cottages collection.
Choose from over 400 properties in Salcombe, Dartmouth and the surrounding South Devon coast and countryside - the perfect destination for a holiday all year round.
Summary
One bedroom: 1x Double
One bathroom. Galley kitchen
Open plan sitting/dining room
Gas fired central heating and hot water
Electric hob, oven and grill, fridge (with ice box), washing machine Nespresso machine (please bring own pods), and microwave
40-inch flat screen television with DVD player plus a high quality music system compatible with most devices including soundbar
Small balcony off of living room
Wifi
Parking pass for one car is provided - for the long stay car park in Salcombe (subject to restrictions)
Duvet, pillows, bed linen and towels (except those for the beach) are provided
This property can be booked alongside 1D Harbour View ref: 1016591 to create a larger holiday home suitable for families and friends sleeping up to 8 guests.
The property
1c Harbour View is a ground floor apartment situated within a short walk of the harbour and shops of central Salcombe with parking.
Located within a larger period property, access to the apartment is at street level through a communal porch.
The accommodation comprises of a bright living/dining room, a functional kitchen, a double bedroom and a bathroom.
The living/dining room is a cosy space, with two sofas at the one side and a dining table at the other.
It benefits from large sash windows, in keeping with the era of the building, which overlook Courtenay Park and the Salcombe Estuary beyond.
A door leads out from this room to a small balcony furnished with a table and chairs, a great spot to relax and watch the sun set over the town. Head out the property and make your way downhill.
Within two/three minutes you will find yourself on Fore Street, with its selection of boutiques and eateries.
Walk around the harbour and admire the colourful fishing boats bobbing with the tide.
Head out on the water and explore Batson, Southpool or Waterhead Creek.
Follow the South West Coast Path past the beaches of North and South Sands, or over the estuary towards East Portlemouth.
Outside of Salcombe you will find pretty seaside villages such as Hope Cove, as well as towns like Kingsbridge and the historic Dartmouth. Parking is available from September until May on the street outside, during peak season a parking pass allows you a free space in the public car park a short walk from the apartment.
Note: This property has a Good Housekeeping bond of £200.
About the location
SALCOMBE
Kingsbridge 7 miles; Dartmouth 21 miles; Plymouth 24 miles; Paignton 26 miles.
Salcombe is a popular destination for walkers and families looking for a holiday by the sea and was once a major port. There are two pretty beaches within a short distance, North Sands and South Sands and further on is the National Trust property Overbeck's where you can wander through the subtropical gardens. Why not have a more adventurous day and try out the watersports available on the estuary including surfing, kayaking or a more leisurely boat trip? Whilst staying in Salcombe you must take advantage of the locally sourced seafood which is served in many of the restaurants, pubs, cafés and delicatessens. The southern tip of Devon provides some spectacular scenery and picturesque vistas with a number of sandy beaches, lovely villages with thatched cottages and some fantastic opportunities for walking, including the South West Coast path.
View more holiday cottages in Salcombe
Region Information
Linen and Towels: All bed linen and towels are supplied. You will need to bring your own beach towels.

Please note this property has undergone refurbishment and new photos will be added soon.