7 Guests

3 Bedrooms

3 Bathrooms

Pets Yes
Features
Off road parking
Ground floor bedroom
Garden / Patio
Cot available
Pub/shop < 1 mile
Washing machine
Dishwasher
Seaside
Sky TV
Broadband / WiFi
Reviews & Ratings
46 Customer Reviews
"A lovely positioned lodge with beautiful views."

We had a lovely week, apart from no heating all bar a little gas fire but that didn't heat the bedrooms or the tail rails. And it's a shame it's not looked after better…we left it cleaner than we found it! We had noisy people above with stomping and scraping furniture but luckily they left at beginning of our week there. Other than that it was nice, with potential to be great

Thankyou for the feedback on the heating. We had all the heating checked and the boiler, underfloor heating and electrical towel rails are all operational. The thermostat on the kitchen wall was set at 12 degrees and presumably was not turned up and the underfloor heating not turned on. Apologies if the instructions in the tenants welcome pack are not sufficiently clear and these will be reviewed and revised if necessary. Property Owner

"We did enjoy our stay, and will return."

I am amazed how little time is given to clean the property between guests, when are the properties given a deep clean, the young girl who did the cleaning, did an amazing job in the little time she had, this should be a three hour clean with two people, I am surprised that the integrated fridge freezer was not repaired as this had been mentioned in the comments. The view as always is perfect, the garden is a delight, easy access to the Winking Prawn and a lovely walk into Salcombe, we do love coming to St Elmo's Lodge. A decorating refresh would not go amiss.

Thankyou for your feedback The fridge / freezer being integrated was on a lead time of 2-3 weeks although the old one was functional I understand. Apologies for this delay. Property Owner

"The apartment is great, it is spoiled by the apartment above it sounds as if ..."

The apartment is great, it is spoiled by the apartment above it sounds as if they are going to come through the floor above

This issue has been resolved as we shared your thoughts on a couple of days! Property Owner

"Spacious well-provided beautifully located property with a good view of the North sands beach."

We have thoroughly enjoyed our stay. Salcombe is a lovely seaside town, has a fair number ofplaces to eat and as you might expect quite hilly.

Many thanks for your kind feedback Property Owner

"Lovely property in a great location, we've stayed many times."

Such a bonus having an enclosed garden for our dog and ample parking too. The new tv and sofas have given it a lift. We love it .

Many thanks for you positive feedback and loyal custom Property Owner

"Great property."

Lovely views and superb kitchen. Really enjoyed the property apart from the deafening noise from the people upstairs. Serious soundproofing required. Such a pity as it's a wonderful property. I hope you can get that issue sorted.

That issue has been resolved Property Owner

"The property was extremely well equipped and comfortable (esp the beds"

"Had a really lovely week."

Marred only by overflowing refuse bin which had not been sorted. No recycling is a concern as everywhere should be able to do this easily and St Elmo Court recycle. Barbecue couldn't be used as very dirty along with baking trays which needed washing. Felt it was clean but not spotless. C and C sorted refuse bin and offered to clean barbecue but my son had gone home by then and he wanted to barbecue. Could not use water dispenser. Hope this is seen as helpful. Thoroughly enjoyed staying here and would like to book again for next year and possibly more bookings this year. Thankyou for sharing your lovely property.

Our refuse collection is through the counties only 100% recycling collection company (DCW) whose marketing logo is 'Zero to Landfill'. This percentage is unmatched by South Hams District Council. Tenants are responsible for putting out the bins as collection day is on a Monday and am afraid are inconsistent in this request. Property Owner

"Absolutely lovely house!"

Great location Lovely interior and exterior Has everything you need and more for a very relaxing and comfortable holiday. Thoroughly enjoyed our stay and would definitely re-book

Many thanks for your kind feedback Property Owner

"The property is in a great location and could be really nice however it is in desperate need of refurbishment, furniture is tired and dirty to the point that we couldn't sit on sofas and stools, bed linen and curtains are old and worn, outside furniture and decked areas need maintaining or replacing certainly not somewhere you would want to spend the day."

As for the "cleaners" I would be asking for a refund if I were the owners, whilst the property was tidy and the beds were made the floors were filthy and the cleaning items provided were even worse, we had to buy a mop to clean the floors throughout. The property is also full of clutter that isn't required in a rental property. A real shame as the property could be so much more with the right improvements.

Many thanks for your feedback, although we were concerned to read that the property was not satisfactorily presented prior to your arrival. As you will appreciate, we work very hard with our owners and housekeepers to ensure high standards of cleanliness are maintained, so it is very disappointing to read these comments. Your feedback has been passed on to the housekeeper/cleaner concerned and we will request that the floors, in particular, are given a thorough clean. Please accept our apologies for any inconvenience this may have caused. Please know that if you had let us know of any issues during your stay we would have done our best to rectify them as soon as possible. We are also grateful for the comment in respect of the overall appearance of the property and will pass on your feedback to the owners. We do hope that you had an enjoyable holiday in spite of the issues raised and look forward to welcoming you back to Salcombe in the not too distant future. Property Owner

"We've been to St Elmo lodge many times & we love it, but we feel it really does need a refresh now."

Lots of things are looking really tired and even mould & mildew on the backs of the curtains which isn't nice. It desperately needs some new mugs and some of the pillows are stained ( not nice at all.We're back in September probably won't book again unless a few things are done. We had a recent holiday somewhere else in May and the standard of the property was so much better.sorry.

Thank you for taking the time to leave your feedback. Please know that your presentation concerns have been passed onto the owners, who were saddened to hear of this. Despite your concerns we do hope that you were able to enjoy your stay and look forward to welcoming you back to Salcombe in September. Property Owner

"St Elmo Lodge is lovely, very well equipped, everything has been thought of."

The front garden and terrace are wonderful and the location really makes it. Rooms spacious and comfortable. Agree that some of the furniture could do with updating (especially sofas), but for a holiday let, it's really well furnished and decorated otherwise. We were a bit rudely awoken on our last night by a family who had obviously booked the apartments which are above (and you access them round the back), they had opened our gate and driven in. It should be made very clear to people staying at the flats that they should not be entering St Elmo's Lodge driveway. Other than that, no complaints and would definitely return.

Many thanks for taking the time to leave your feedback. The owner takes great pride in their property and so we're sorry you feel some of the furniture could do with updating. Our apologies for the disruption to your final night, we have suggested a private sign be put up on the gateway. Despite this, we hope you were able to thoroughly enjoy your stay here and hope to welcome you back soon. Property Owner

"Sky box needs PIN number for access to certain channels Exiting drive is not easy WiFi not strong throughout area"

"I was disappointed to find nothing had been done over lockdown the apartment is ..."

I was disappointed to find nothing had been done over lockdown the apartment is looking very tired it would of been an ideal time to give it some tlc we've been staying there for many years now and nothing has ever changed the bean bag is not only ripped but covered in stains this should be removed from the property immediately I can't think anyone would want to use it the DVD player worked when it wanted too a couple of the pillows and duvets didn't have protectors on this should be compulsory particular with Covid aside from the that I still feel it's in a prime location had sunshine all week which was a bonus and was wonderful to finally be able to get away

"Reported bath tap dripping in main en-suite but despite operations manager informing me of the plumber being delayed by one day he never turned up."

Not an issue to us but a massive waste of water. The main en-suite lacks a shower. But overall happy with property

"Had a great holiday."

C&C are always efficient & helpful. The apartment we stay in is always lovely & comfortable & well equipped. However I think it's reaching a stage where it needs a refresh in a few places.

"This is such a fantastic location, and st Elmo lodge was just perfect."

Clean, very well appointed and private. Plenty of parking and stunning views.

"We have stayed in St Elmo's Lodge on numerous occasions and have seen it getting shabbier as the years have gone by."

A drawer unit in the dining area has been coming off the wall for well over four years now and really should be replaced. The main bedroom would benefit from being decorated and the curtains replaced, as indeed the ones in the lounge should be. The main bedroom suite really should have a super king size bed like the one in the guest bedroom. The pink rug has been there for as long as we can remember and really has seen better days. Also all the garden furniture needs replacing. The owners have been trading on the stunning location, and there are very few places in Salcombe that can better it, but at the premium price paid they really should give the property a face lift.

"Great location and very comfy."

Furniture could do with a refresh, sofa's are small and ready for a change.

"We've stayed st this property several times now and we will be booking again."

We did have a couple of issues this year with the WiFi, And the kitchen taps came off. Also I feel the lounge purple mat is looking really... well I can only say way past it's best , also the crocheted foot rest is tatty.Also to repeat myself from past years, a hand held shower attachment over the bath would make a HUGE difference to comfort & convenience, & so cheap & easy to do.

"The property was fine but cleaning issues as above"

"Great property we've been several times but we feel it needs a sower or shower attachment in the bathroom."

There are other showers but it can be a nuisance when the other rooms are busy that you can't even rinse your hair without going into another shower room. An over bath shower hose attachment is all that's needed & wouldn't be a lot of trouble to do.

"As good as home."

nothing grotty

"Again an amazing property in an amazing location"

"A lovely property our second visit this year."

I've dropped a star as the master ensuite really does need a shower. Even if it was just something over the bath it would be better than having to go to the bunk bed room each time. Otherwise very well equipped & great location.

"Lovely property and a few minutes walk to North Sands beach."

The Winking Prawn does lovely breakfasts overlooking the beach. The town is a 15 min walk along a quiet road parallel to the estuary.

"Property is tired and needs some t."

L.c. Still a great location but the owners can' trade on this for ever.

"St Elmo lodge was fantastic!"

We stayed there a long time ago before the renovations but now it's just lovely. Only gave 4 stars as I think the master bedroom does really need a shower.. even if it's just an attachment over the bath , it would be better than having to go into another bedroom to rinse ones hair.Otherwise couldn't fault it.

"Fantastic property, stunning views,"

"Fantastic accommodation in a wonderful location."

It was the first property that we have stayed in that suited the multi generation needs of our party. None of us wanted to come home!

"We have stayed in this beautifully located apartment for many years and always look forward to returning."

St Elmo's Lodge was extremely well presented when the current owners refurbished the property, but as the years have passed it has begun to look a little tired and could do with a bit of T.L.C. However the stunning views and private garden, and terraces, remain a firm attraction and we hope to return, with our dog (another bonus for this property), in 2017.

"Lovely property, so close to North Sands beach."

Well equipped and comfortable, especially the bed. Wonderful outside spaces. Exotic garden which our dog absolutely loved and partly covered veranda for when the rain came! We will return one day and would recommend.

"We loved staying at St Elmo Lodge."

A beautiful place to stay, comfortable & well equipped. Lovely view of North Sands . The whole family had a wonderful relaxing holiday. We hope to return next year.

"We had a wonderful few days at St."

Elmo Lodge. The apartment has been furnished beautifully, and has amazing views over North Sands. The kitchen is well equipped and has everything you could possibly need for a self-catering holiday (although we mostly did the 20 minute walk into Salcombe and ate out). The terrace/balcony was a joy to use, even in mid-September, sitting out there with a glass of wine in the evening was worth the premium price for the apartment. There were a couple of niggles that we had, namely the extremely firm mattress (although we found extra bedding so managed to make a sort of mattress topper), and the lack of shelving in the shower for shampoo etc, but these really are minor things and would certainly not stop us from staying at the apartment again on future visits to Salcombe.

"We had a wonderful week at this fabulous lodge, immaculate throughout and incredible views."

I've read some reviews regarding the beds ..... We slept like babies on what were expensive mattresses !!!! Obviously down to preference. Kitchen had everything, bathrooms were very modern (only criticism is that the main bedroom shown in the photos, although having a fabulous bath does not have a shower which is an inconvenience!). Yes, you can hear noises upstairs, but it didn't bother us that much. Very pleasant 20 minute walk into Salcombe. Would definitely recommend.

"The property is in a great position."

The mattresses and pillows need replacing as they are not comfortable especially as the property is rated 5*

"The location was lovely but regrettably our stay was disappointing due to the poor quality of the mattresses as we were unable to have a good night's sleep."

The main bedroom was the worst; so we tried the second bedroom and the mattress was the same. One of us ended up sleeping on the bottom bunk bed as the mattress was slightly better. This is said to be 5 star. If so, the mattresses should be of a high quality and they certainly were not. Also the table outside had not been cleaned and was dirty as were the glass panels outside. Due to the rating and price paid then improvements should be made to reflect this and certainly the beds. In addition I agree with other comments regarding the noise from upstairs. I would only return if the mattresses are upgraded and more attention to the outside areas especially when guests are attending in the main summer season and will be sitting outside. A disappointing stay.

"We may book again but would not like people to be upstairs as have heard that noise travels from above, particularly when people are walking around."

"Absolutely loved St Elmo and am returning the form for the same time next year."

We stayed in the St Elmo hotel for several years so lovely to return. Slightly worried to see that some weeks are already booked but hope when my form reaches them will get booked in straight away. Not clear which is the best way to reserve.

"Radiator leak in the small bedroom needs fixing as it affects the heating and hot water"

"The property st elmos lodge very lovely, it was spotlessly clean."

We had difficulty with the heating but coast and country got back to me promptly and sorted it out. Very good service from them

"After several visits to the Lodge we are in agreement with recent comments in the property book - the location is as good as we have experienced in and around Salcombe over more than 30 years of holidays "but" there are several things that detract from the 5 star rating: the mattress in the principal bedroom is not as firm and supportive as it was on our first visit (has it been changed and downgraded?"

) The chipped crockery and poor quality of cooking equipment was a disappointment for us as we love to buy local produce and prepare our own meals (the new BBQ was in need of a good clean and we opted not to use it). For the first time we experienced almost a week of noises from above - were there improvements and redecoration works being undertaken? We heard every sound, every door and drawer movement, the washing machine / dryer was a real entertainment and constand heavy footfalls. Despite this I will not rate the Lodge as "poor or worse" although our two week stay was not as pleasant as earlier visits.

"The property is delightful spaces and well looked after with a beautiful outlook"

"Good accommodation but cleaning before we arrived was not thorough enough outside BBQ really dirty so we did not use."

And windows were really in need of a clean this didn't matter on this occasion as the weather was so superb we spend all our time outside.

"Lovely location, nice outdoor areas and modern clean bathrooms and kitchen; But ..."

Lovely location, nice outdoor areas and modern clean bathrooms and kitchen; But there was on over powering dog smell on the rug and sofas( which were also in need of a deep clean) so much so that we would be reluctant to book this apartment again

"Excellent holiday home,only wish we could afford to go there more often"

There are no reviews featuring this term Show all reviews
Show more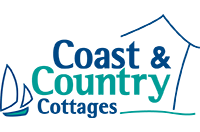 This property is part of the Coast & Country Cottages collection.
Choose from over 400 properties in Salcombe, Dartmouth and the surrounding South Devon coast and countryside - the perfect destination for a holiday all year round.
Summary
Three en-suite bedrooms: 2x Super-King, 1x Bunk beds (with stacker bed under), Modern kitchen
Landscaped garden and large patio.
Gas fired central heating
Fridge/freezer, washing machine, oven, hob, dishwasher, tumble dryer, microwave, kettle toaster
Wifi available
TV, DVD, Sky, Wii, iPod docking unit
Parking for 2/3 cars/trailer spaces. Garden, decking with table and chairs
Bed linen and towels supplied
Strictly No Smoking
The property
St Elmo Lodge is a luxuriously presented ground floor apartment, only a short walk from North Sands Beach and with superb views of the Salcombe Estuary.
The large entrance hall opens onto a new kitchen with stunning granite worktops, two electric ovens, dishwasher, fridge-freezer and Neff coffee maker.
A triple aspect sitting room has lovely views towards the beach, sofas, TV with a Sky package (including Sports and Films) and French doors which lead out onto the decking.
The dining room has a large table with six chairs and adjoins the utility room with washing machine and tumble dryer.
There are three en-suite bedrooms in total; a master with a Super- King bed, a second Super-King and a bunk room (with a stacker bed under).
The first en-suite features a bath, hand basin, w.c and heated towel rail, the second has a bath/shower unit, hand basin, w.c and heated towel rail and the third is a shower room with hand basin, w.c and heated towel rail.
Outside there is a landscaped garden with decked seating area, a front patio with garden furniture and an iron dining table to take advantage of the beautiful summer evenings.
Why not enjoy an al fresco meal in the sunshine, after a fantastic day at the beach?
There is ample parking for two to three cars.
Wi-Fi is available.
A travel cot is also available for those traveling with young children.
In a wonderful position, St Elmo Lodge provides a superb base for a walking holiday or break beside the sea.
Note: This property has a Good Housekeeping bond of £200.
About the location
SALCOMBE
Kingsbridge 7 miles
Dartmouth 21 miles
Plymouth 24 miles
Paignton 26 miles
Salcombe is a popular destination for walkers and families looking for a holiday by the sea and was once a major port. There are two pretty beaches within a short distance, North Sands and South Sands and further on is the National Trust property Overbeck's where you can wander through the subtropical gardens. Why not have a more adventurous day and try out the watersports available on the estuary including surfing, kayaking or a more leisurely boat trip? Whilst staying in Salcombe you must take advantage of the locally sourced seafood which is served in many of the restaurants, pubs, cafés and delicatessens. The southern tip of Devon provides some spectacular scenery and picturesque vistas with a number of sandy beaches, lovely villages with thatched cottages and some fantastic opportunities for walking, including the South West Coast path.
View more holiday cottages in Salcombe

One well behaved dog permitted.

Guests do not have use of swimming pool at St Elmo Court.

"Please be aware, due to the nature of the town, several of our properties are situated up hills. Please contact our reservations team if you would like more information about the location of this property."

Strictly No Smoking