8 Guests

4 Bedrooms

4 Bathrooms

Pets Yes
Features
Off road parking
Open fire
Garden / Patio
Cot available
Highchair available
Pub/shop < 1 mile
Washing machine
Dishwasher
Seaside
Sky TV
Broadband / WiFi
Reviews & Ratings
56 Customer Reviews
"The cottage was probably the best equipped I've stayed in."

However, the hill back from town is an absolute killer! Some accurate description would be welcomed as it could prove a major issue to some.

"Do not book with this company they are rip off merchants, paid in full then tried to change and they wouldnt let me im now nearly £2k down and no holiday avoid !"

!!

"Sundowners did not disappoint."

A beautiful house with stunning views and it provided everything we could want or need. We immediately felt at home and the only problem was deciding who got the biggest bedroom! Everything was clean and tidy on our arrival and the garden had just been tended so looked great. Our grandson thoroughly enjoyed exploring the house and was amazed at all the room and bathrooms. This holiday was spent with all the family together and we would definitely book Sundowners again next time we holiday together. We just need to come up with an excuse to do that again very soon!

"Good location alot of hills everywhere, really not for the people who cannot walk far."

The cottage could do with some needed TLC. If you let properties to allow pets which is fine and the property does state pets are aloud but there should be no traces for the following customers.

"Sundowners was absolutely fantastic, everything and more you could want from this stunning property."

The views were breathtaking, the space was amazing, and absolutely spotless, nothing was left to chance. We would definitely recommend Sundowners. This property is situated on top of a very steep hill, but we just used the car for the short journey to the car park to the town, so not a problem at all. Did not want to leave!!

"Sundowners is a very spacious, comfortable and well-appointed place to stay for a large family."

I stayed there for a week with my wife, two teenage children and two parents, and it always felt amply large enough for us to all have our own space; the separate lounge and snug with their own televisions were perfect in the evenings! Superb views out across the Kingsbridge Estuary and to the English Channel beyond, maximised by the huge glass windows and bi-fold doors to the entire south-facing elevation of the house. Ample parking for two cars but three would fit also. All four bedrooms had large, comfortable beds and there are four good bath/shower rooms (and a total of five toilets!) Salcombe town is just a half a mile away and North Sands beach is just under a mile. Both are walkable, but please note the walk back is quite steep and may be too much for some fitness levels. There are car parks in Salcombe and North Sands beach though, as an alternative to walking. Overall we had a lovely holiday in this great accommodation.

"Lovely big spacious and well equipped house."

Stunning views. Not quite as close to town as we thought but leg muscles now stronger! Would definitely recommend.

"Our family had a great time celebrating Christmas together at Sundowners."

The Welcome Christmas goody pack was a lovely touch.The property was nicely appointed, comfortable, clean, spacious and with all amenities for a family break. We loved having the separate areas when some of us needed to have quiet time. We enjoyed some walks to the beach and town, although the uphill trek back was challenging. The caretakers were responsive when we needed advice. We would recommend this property.

"What a house."

Absolutely stunning. Everything you need within. The kitchen / dining room should really have a tv, settee and couple of chairs maybe to make it more useable but apart from that no complaints. Oh apart from the disconnected guttering that's allowing water to fall onto plastic roof below, pretty noisy by night. But even so this house is amazing. The third floor isn't in action or included it's closed off. Separate room for children with tv and sky tv was a bonus. Woodburners are also amazing we made use of the one in the kitchen. The dining table is big enough to invite the street for dinner we did scale it down a bit it was massive. Beds are really comfortable. Some places put cheap beds in but these were great. Salcombe its self is a stunning place, as a base to go on to other places not so great pretty hidden but even so a lovely house great location looking over the sea and I could of stayed longer. Was hoping Sykes would call us on last day as the property was empty for 3 days after our stay to offer us a deal to take the few days extra but didn't happen :) but don't hesitate about staying at this house it's perfect especially for families. Huge open areas, absolutely great. Thank you for a great holiday Sykes you are number one.

"Great service from the customer care team and the house manager."

The holiday the just prefect.

"First impressions are important ."

On arrival outside was untidy..steps needed sweeping and dirty door/window frames covered in cobwebs. Inside is tired...we had to clean kitchen utensils, glasses And dishes had been put away dirty. Countertops sticky plus dining table sticky and crumbs. Floor dirty. I would have expected a welcome pack but there was nothing. In the bathrooms dirty toothbrush holder with dried toothpaste from previous clients in them was gross. Plus dirty toilet brushes. Dead flies behind furniture that had been there awhile as covered in dust . 4 TVs in property but 2 in bedrooms didn't work at all and two downstairs were difficult/complicated to use. It states online there is an Xbox but there isn't and caretaker said there has never been one. Disappointing!

Many thanks for taking the time to leave your feedback. We are disappointed to read that the property was not satisfactory presented prior to you arrival. Please be assured that the comments made have been passed to the cleaners and the owners to ensure any issues are resolved. Please know that if you had made us aware at any point during your stay of the points you have mentioned, we would have attended immediately to try and rectify them. We do hope you had a lovely holiday despite the points you have raised and enjoyed all Salcombe has to offer. Property Owner

"Excellent situation, well provisioned with essentials, lots of space."

Only one negative; Sky tv very intermittent reception, and one suggestion; Two more sun loungers on the terrace would have been useful.

"Wow! A beautiful property with very comfortable beds and everything you could possibly need especially the very well equipped kitchen!"

The owners have literally thought of everything and it was a treat to stay in such luxury! Well positioned in Salcombe with amazing sea and countryside views, even the steep walk uphill back to the house got easier after a few times! Highly recommend Sundowners and we hope to be back :-)

"This is a lovely property with amazing views and everything you could want to enjoy your holiday."

The rooms are extremely spacious allowing bigger groups to eat and drink together. We had a brilliant time.

"Beautiful property in a stunning location, very spacious and well equipped."

Could do with a guest book so guests can comment on their stay and advise the future guests on local things like restaurants to visit and ones that deliver. We stayed in winter but would love to return in warmer weather. Would highly recommend a stay at Sundowners.

"Excellent clean property, very well equipped, loads of space and exceeded expectations."

Would certainly book again if returning to Salcombe. Thankyou

"It is a lovely house with a great view."

The rooms are large and the beds are comfortable. There is a lovely terrace outside which would be great for a BBQ and outside dining in the summer. It was a lovely space for our family with plenty of room for all. Visitors need to be aware that it quite a long walk into the centre of Salcombe and quite a climb to get back to the house. Too far for young children to walk. Only thing we could fault was there were no oven gloves!!

"We really enjoyed our stay here , loved the large kitchen diner."

Two comfy lounges both with Sky TV. The bedrooms were spacious with comfy beds the larger ones having ensuit bathrooms and Seaviews. Great property with Fantastic views and offroad parking for about 3 cars the only negative it's at the Top of a very steep hill so if you are not reasonably fit it's a hard slog back up and you will be using your car for the short trip down to the town.

"Thoroughly enjoyed our stay at Sundowners."

Great open plan kitchen diner, 2 x separate lounges and fabulous bifold doors out onto the garden, which is fully enclosed and great for pets and children (we had 1 x dog). It's not really clear from the pictures that there is a gate at the top of the steps to the car parking area so no need to bring anything to block across the steps to prevent access out at the top. Patio furniture is lovely and there are even a couple of sun-loungers, for if the weather is kind. You do need to be fit though as Herbert Road is at the very top end of Salcombe so it's quite a climb back up the hill from the town centre (but at least you get to work the calories off, from all of the ice-cream, cafes and great restaurants). Would definitely stay again and can very much recommend.

"A spacious and very well equipped holiday home with outstanding views."

We had a brilliant time and wish we had booked to stay for longer.

"Beautifully appointed property with everything you could need for a week's holiday, plenty of space for two families and stunning views over the estuary."

We could happily have stayed longer!

"Stunning, comfortable, fantastic property."

Unexpected views across the estuary and beyond. luxurious, well appointed, spacious. Absolutely lovely, a real treat for our small family. Not only Sky Q but sport & cinema for the evenings. So so cool. Yes, it is at one of the highest points in Salcombe with outstanding views but get out and explore local pathways and you're on Fore Street within 5 minutes or so.

"Beautiful house, great location and absolutely spotless."

Our second visit and now planning a third!

"This is a lovely house to stay in with everything you could need."

Very nice decor, good facilities and gorgeous views. Warm and comfortable. Only downside is it is on a steep hill for walking back from Salcombe. We had a nice holiday despite appalling weather and Salcombe still being too busy.

"The welcome pack was very well received by my family as it just made us feel very welcome."

The house was just what we wanted and in a great location. Very happy with everything and would love to go back in the summer!

"Sundowners is a lovely holiday home."

Very spacious, homely and well equipped. A little tired on the outside but didn't impact at all on our stay. We were informed there would be logs for at least one fire but these had to be bought up on the arrival day as they were not there. We would have expected a welcome pack, nothing elaborate maybe milk, biscuits, bottle of wine but nothing not even a few tea bags this was missed, most rentals provide this now. We really enjoyed the house and would stay there again, Thank you.

"We had an amazing week at Sundowners and would love to return."

It had everything you could ever need! We were so sad to be leaving.

"The property was superb and catered for all of our needs."

Very comfortable and homely we couldn't have wished for more. The views from the master bedrooms were spectacular. Loved the kitchen/dining area which was the hub of the house. My only negative comment would be there wasn't enough outdoor seating for 7 adults. The outside picture on your website shows 6 patio chairs and there were only 4 and it would have been nice to have a few sun loungers. Fabulous property, fabulous location would return in a heartbeat!

"We have stayed at Sundowners for a few years now , it is the first year that we were very disappointed with the cleanliness of the property."

Dirty fridge, dirty microwave , dirty cupboards with remains of sticky food ,crumbs etc. Many plates , pans , bowls and cutlery left dirty and covered with food. Toothbrush goblets dirty with previous customers' toothpaste. Stained Matress cover. I find this unacceptable and believe that your cleaning company should have plenty of time to clean the house thoroughly between 10am and 3pm. Further more, I do not appreciate to have to clean on arrival. I sincerely hope this will be dealt with in the future. This experience has left us hesitant to book again next year The staff in the Salcombe office dealt with it all very promptly and were most helpful.

Thank you for taking the time to leave a review regarding your recent stay at Sundowners. We were very sorry to hear the property was not up its usual standard for your arrival. We have spoken to the cleaners and raised these concerns as this is not how our properties should be setup. I believe one of our managers popped up to the property and replaced the kettle for you and offered to clean the property but you had done this before her arrival. Unfortunately, as you may be aware many of the cleaners are needed to do more than one property during the changeover period 10am-3pm, regardless of this we are sorry that on this occasion it slipped through the net. In regards to the mattress protector, this have now been removed and cleaned. We hope this hasn't put you off booking this property again and hope to see you in Salcombe again soon. Property Owner

"Fab house in a fab location."

... just could have done with a dust at floor level and ceiling height and a fresh coat of paint! But interiors were beautiful! And so much space. I also would show that the garden is gated and that you could easily get 5 cars on the drive as this isn't obvious from the description or the photos. Overall great wknd.

"Great accommodation and friendly helpful staff on phone Poor on email communications and no wood for log burner"

"Always extremely helpful."

"Beautiful property in a stunning location"

"The property is immaculate and finished to a high standard."

The beds are incredibly comfortable and there is so much space. Four of us went with our dogs for a "puppy holiday" we were so impressed by everything about the property.

"Perfect house for a weekend away."

Brilliant for the dogs and well kitted out for the perfect weekend. A very sociable house to get everyone together.

"We enjoyed town and the things we bought"

"Overall a great place to stay."

High in the hill so a looong trek back from the town or the beach but it keeps you fit! A handy spar just down the road helped to ensure that any necessary purchases were easy. Showers definitely not power showers and it could have been cleaner - lots of cobwebs and muck in corners. Sofa not comfortable, but kitchen diner a great place for everyone to gather and be together.

"Excellent"

"Excellent"

"Beautifully appointed property with wonderful views."

There is really nothing to dislike about Sundowners except perhaps the fact that the freezer is located in the utility room ; a bit frustrating when ice is needed for the pre-dinner gin and tonic! Two more small points. The internal doors stick and are therefore difficult to open and close and it would be helpful to have some serving dishes; but really a beautiful property and we will be back.

"Spotless house, has all you need although feeling so high end I would like to have seen a hairdryer, but nothing else to find fault with, in fact the pictures don't do it justice, it's beautiful."

Would recommend without hesitation.

"Lovely property, great kitchen, good to have 2 sitting rooms, good to have 2 en suties along with main bathroom + downstairs shower room and toilets."

Good to walk down to Salcombe only slight moan is very very hilly to walk back certainly gets the heart racing!!

"The pictures of this property do not do it justice!"

Absolutely stunning house with beautiful views and equipped with everything you could need for the stay. The only issue I had (a very minor one) is that there are no lights in the back garden. Would love to stay here again.

"Gorgeous property, lovely and spacious."

Something for everyone. A great family holiday home.

"Property spacious, well furnished and very well equipped."

Great views from the bedrooms and thoroughly enjoyed our stay.

"This house is very well appointed and everything is there to provide a very enjoyable holiday."

Our only minor gripe would be that the mattresses on the double beds have a bit of a camber on both of them. I know it is difficult to please everyone mattress wise (i.e too soft for some too firm for others) and the beds are otherwise comfortable.

"The only two negative comments I would make is that there wasn't any condiments of any kind left and the area outside to the utility area was a hazard when it rained."

The gutters were leaking & the floor got extremely wet which caused me to fall and graze all my hand to save myself. It could have been a lot worse. Maybe the roof should be improved or at the very least use non slip paint on the floor. Someone will have a serious fall I fear if not. Everything else was just perfect .

"A very enjoyable stay."

The house was more than well equipped with absolutely everything you could possibly want or need. Lovely and warm, excellent views and located in an ideal spot for walks to the town or beach. Would definitely recommend as it is an outstanding property. The photos do not do it justice!!

"Oven too small for baking dishes, no outside light at rear of property, otherwise superb property."

"A superbly equipped house."

Everything is of the top quality.

"Lovely large house, clean, tastefully decorated and very well equipped."

Some oven gloves would have good to have, bit of a struggle getting hot things out of the oven with only tea towels but we managed.

"AN excellent property with good rooms and space and a stylish spec."

Shame the lounge windows were not fully operational for the first 3 days (3 hottest days). Will certainly return.

"A fantastic property with stunning views and everything you need for a great holiday"

"Fabulous house, very well maintained with all facilities that you required."

"I stayed at this property last year and it is the best property I have stayed at."

The standard of the property and it's facilities are more than excellent.

"Have not gone yet but the place looks amazing."

.. We needed a garden for the children so switched properties from something we would have gone to when we were younger to a house perfect for babies and views... We'll always use Coast and Country

There are no reviews featuring this term Show all reviews
Show more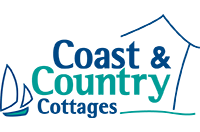 This property is part of the Coast & Country Cottages collection.
Choose from over 400 properties in Salcombe, Dartmouth and the surrounding South Devon coast and countryside - the perfect destination for a holiday all year round.
Summary
Four bedrooms, all on first floor: 2 x Super king bedrooms and ensuites with shower over bath, w.c, basin and heated towel rail; 2 x Twin bedrooms (both can be linked to create Super king beds - this must be requested at the time of booking)
Additional sofa-bed on request in snug room at a cost of £200 per week
Shower room with shower, w.c and basin
Family bathroom with shower over bath, w.c, basin and heated towel rail
Cloakroom
Utility room
Sitting room
Kitchen/dining room
Snug.
Gas central heating
Fridge, freezer, washing machine, oven, dishwasher, tumble dryer
Microwave, toaster, kettle
Log burner (logs not provided)
Wifi available
TV, Sky Q, Ipod dock, Two well behaved dogs permitted (£25 per dog)
Off road parking for 2-3 cars
Private terrace with table and chairs Bed linen and towels supplied
Strictly No Smoking
The property
The delightfully bright and open hallway greats you with a warm welcome when first arriving at Sundowners.
From here, walk straight into a light and airy kitchen with a beautiful wooden dining table seating eight.
Positioned just in front of the patio doors, it allows you to take in the view from inside in those cool winter months but also feel the summer breeze once the warmer weather arrives.
There is a spacious utility room which has an additional freezer and microwave.
It also houses a washing machine and a tumble dryer.
The tastefully designed sitting room has two large sofas, two chairs and a flat screen TV with Sky Q; ideal for a movie night in!
If this isn't your thing, perhaps just snuggle up in front of the contemporary fireplace and enjoy the breath-taking view instead.
On the first floor, there are four bedrooms.
Firstly, the en-suite master bedroom with a super king-size bed.
It has bedside tables, a wardrobe and a chest of drawers, ideal for storing your necessities.
A second bedroom with an en-suite also has a super king-size bed with a wardrobe and drawers for storage.
In addition, there are a further two good-sized twin bedrooms, each with a pair of single beds which can be linked to create a large double on request.
As well as the two en-suites and a ground floor shower room, there is a family bathroom on the first floor.
Outside, there is a private terrace to the rear of the house with a table and chairs.
The property is on located within a 15-minute walk to Salcombe town centre with an array for shops, pubs and restaurants. This property truly is a home away from home.
Note: This property has a Good Housekeeping bond of £200.
About the location
SALCOMBE
Kingsbridge 7 miles; Dartmouth 21 miles; Plymouth 24 miles; Paignton 26 miles.
Salcombe is a popular destination for walkers and families looking for a holiday by the sea and was once a major port. There are two pretty beaches within a short distance, North Sands and South Sands and further on is the National Trust property Overbeck's where you can wander through the subtropical gardens. Why not have a more adventurous day and try out the watersports available on the estuary including surfing, kayaking or a more leisurely boat trip? Whilst staying in Salcombe you must take advantage of the locally sourced seafood which is served in many of the restaurants, pubs, cafés and delicatessens. The southern tip of Devon provides some spectacular scenery and picturesque vistas with a number of sandy beaches, lovely villages with thatched cottages and some fantastic opportunities for walking, including the South West Coast path.
View more holiday cottages in Salcombe
The sofa-bed is available for an additional one-two guests at a cost of £200.00 per week.

Two well behaved dogs permitted.

Please be aware, due to the nature of the town, several of our properties are situated up hills. Please contact our reservations team if you would like more information about the location of this property.

Strictly No Smoking

This property offers the following short breaks:
Winter
Off-season
Last minute