Sleeps 6

Bedrooms 3

Bathrooms 2

Pets Yes
Features
Off road parking
Open fire
Garden / Patio
Washing machine
Dishwasher
Broadband / WiFi
Reviews & Ratings
21 Customer Reviews
"The garden overgrown but nice views The outside climbers were over the windows ..."

The garden overgrown but nice views The outside climbers were over the windows but that didn't matter as the windows were so dirty I could see through them There was every thing available that I needed bedrooms and lounges good but shower broken in upstairs bathroom Anyone with an intolerance or allergy to mold should avoid this cottage the downstairs shower room was dirty and ceiling covered in mold it was unusable unless windows had been open for a while the kitchen was dirty the draining board was disgusting any of the cupboards by the sink reeked of mold

"Thorn cottage offers a perfect stay in the Dartmoor."

"We had an amazing stay here."

The house is magical, and Louise, who looks after the pro property, was super kind and helpful. The house is in a peaceful location and is beautifully equipped and well kept. We can't wait to come back. Thank you for a wonderful stay.

"We found Thorn Cottage exactly what we were looking for."

It was a perfect blend of charm and comfort and although not in the town of Chagford it was a convenient distance from everything we needed.

"Thoroughly enjoyed our stay at the cottage, it's location near to the town of Chagford."

Especially the comfort of the reception rooms (dining & lounge) and bedrooms and the privacy of the kitchen garden and small orchid near to the Cottage. Very convenient off road parking for the car. Have some comments about the facilities that need attention to obtain top marks. The kitchen floors were not very clean on arrival, the sink wooden drier boards area was dirty and this area of the kitchen needs maintenance. We used the downstairs shower only as the upstairs shower head in the bath room was broken (leaking in all directions when turned on) as was the fixing to hold the shower head on the wall. The TV/music equipment was difficult to operated despite the typed guide sheet. We changed the batteries in the remote control but it still didn't operate properly unless very close. No real problem for us as most evenings we both really enjoyed browsing the extensive collections of books throughout the Cottage. Hope in good faith this will help you achieve perfection.

"We had a wonderful, relaxed and comfortable stay at Thorn Cottage over Easter."

Three adults, three children and a dog found that there was plenty to explore - games and books in every nook and cranny, spaces for playing hide and seek, games of cricket in the meadow. Our 7 year old daughter taught herself how to play a couple of simple tunes on the piano. Our dog is a little too much of an explorer to be able to be off the lead in the meadow (we should have named him Houdini!), but enjoyed long morning walks through the lanes. If you're thinking of bringing a dog with you - be mindful of the hedge at the top of the meadow, it's an escape opportunity! Short drives (or a hilly walk) to amenities in Chagford: Spar, pubs, greengrocer, clothes, information… We were able to get a few hikes of decent length with our three children. The porch made an excellent boot room upon our return and plenty of hot water for all to have a good shower. The facilities in the kitchen are rustic in a way that is charming, like taking a step back in time. But all mod cons are available, easy to find and use. The beds are extremely comfortable and we all took advantage by sleeping in only to be woken by the sound of birds, the occasional soft sound of hooves or the master thatcher arriving to re-thatch a neighbouring property. We all feel so grateful to have been able to stay at Thorn Cottage and have already recommended that our friends and family also spend holidays there.

"We all loved the cottage from the minute we arrived."

There was such a lovely homely feel to the place. It was tastefully decorated throughout, with some really lovely paintings on the wall. I loved the quirky touches, the large reindeer sitting in a comfy chair in the lounge, and the group of teddy bears on the landing that varied in age. There were plenty of books to read or some jigsaw you could do. The kitchen was fully equipped to cater for all your needs, with an old table in the middle that you could sit at; the table brought back memories of sitting by a similar table with my grandma. All the rooms were larger than envisaged, so there was plenty of room to relax in. The master bedroom was huge with a triple aspect overlooking the road and the fields. The bathroom was large with a bath and a shower over the bath and there was also a separate shower room with toilet down stairs. The 2 twin rooms were large with plenty of wardrobe space. The lounge had 2 very comfy sofas, a large chair to sit on to watch the TV if you wanted to. There were reference books and maps in the room for guidance. The dining room had a large round table with 6 chairs.another comfy chair and sofa. The garden area was lovely a big table and chairs, where you could watch the birds at the feeders, in the meadow area leading down to the pond was an area with a BBQ and a summer house. The pond is fed by a stream running through it, there was a lifebuoy and a rowing boat. This is definitely a cottage where you can relax and feel right at home.

"Thorn Cottage an was idyllic picture box cottage surrounded by a beautiful large garden."

If you like shabby chic , this is it. It was like stepping back in time. Very comfortable . The only draw back for us was that you had to drive to a place to walk the dogs. The Devon lanes tight if you are not used to them.

"Thorn Cottage is a beautifully preserved thatched cottage which dates back to the 16th century."

Staying there was a real treat. A particular feature much enjoyed by our dog was the grounds; which include a wildflower meadow, stone circle, summer house and a small pond complete with boat. Chagford is a quant country town with some excellent places to eat, well recommended.

"We loved staying at Thorn Cottage."

It's a beautiful cottage in a lovely location and only a mile to Chagford, with great pubs, tea rooms and lido. That said it is a very steep, and undulating mile - not for the less fit! We'd definitely come again

"It's a lovely cottage, and the description on the website was very accurate."

It was very clean, comfortable, with a well equipped kitchen and beautiful garden in a gorgeous setting. We were lucky enough to have fantastic weather, but it would also have been very comfortable place to be if the weather had been less kind. I particularly appreciated the boot room - so often there's nowhere to put wet coats and boots, but the cottage had plenty of space. We would definitely recommend it to friends (and already have!)

"Thorn Cottage exceeded our expectations, it really is a magical space."

A chocolate box cottage where creature comforts combine with elements of a bygone age. It's such a good idea to retain the old photos, trinkets and wonderful library - thorn cottage is a little piece of history. I will be recommending to friends and will certainly book with Sykes again. Thank you.

"Beautiful cottage in fantastic surroundings."

The overall cleanliness could have been better and although we were there for two weeks no fresh linen or towels were provided at all. Saying this we had a wonderful stay and would be more than happy to return.Our dog particularly enjoyed her time in the meadow.

"We loved the cottage."

Expect shabby chic - which suited us down to the ground. Garden space an added bonus.

"Lovely cottage and setting."

Let down by lack of info re. how TV and DVD/other equipment worked. (The TV remote control was also falling apart.) However, the caretaker attended when the sound disappeared on the TV. But, overall, a good holiday location.

"Beautiful cottage, lovely grounds - lake with boat was fabulous."

Great setting and location. We had a fantastic holiday.

"A lovely characterful cottage in a fabulous location, the cottage had the heating on when we arrived which was nice, it was a particularly wet and windy so much appreciated, it did take a couple of days to fully warm up in the cottage but was great to have the open fire already laid."

The beds were really comfortable and it was a great location for exploring Dartmoor.

"The Cottage is absolutely fantastic."

A cosy house which fulfills all wishes, of one is searching for a quiet rural place. The authentic furniture and the original equipment make it nearly perfect. But the administration by the housekeeper is slow and insufficient. Although we told her about difficulties with one of the toilets, it took a week to fix it. And although we informed her about the lacking vacuum cleaner, we had a fortnight without this tool. That is a pity because house, garden and patio are wonderful.

"We really enjoyed our second stay at Thorn Cottage."

It feels like home from home. We love this charming thatched cottage in its green and lovely rural setting. The sunny aspect and abundance of wonderful wild flowers make it a special retreat - and treat!.

"The landline tel no is not active to contact if any problems The key code was not correct Mobile reception is not available so we had to walk up the road to make contact, had a wait whilst correct code was given."

Fortunately it was dry. Not a good Start Otherwise we were very please with everything

"Lovely cottage that felt like home from the moment we arrived."

Real fire in lounge lovely , the size of rooms great and the dining table was excellent for my daughter to use to study for her exams! Local pubs excellent and had an amazing meal at The Three Crowns for our wedding anniversary. The Ring o Bells served a great value Sunday lunch. Hoping to visit Devon again soon. Thank you .
Show more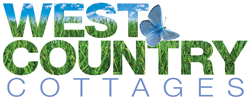 This property is part of the West Country Cottages collection.
Over 120 carefully selected and perfectly located properties, helping you create your perfect holiday.
Summary
Ground Floor: Lounge
Dining Room
Kitchen
Boot Room
Shower Room with shower cubicle, washbasin and WC
First Floor: Bedroom 1 with 5ft double bed
Bedroom 2 with twin stacker beds
Bedroom 3 with twin stacker beds
Bathroom with bath, hand shower, WC and washbasin
Central heating with wood burning stoves
Electric cooker, dishwasher, fridge, freezer, microwave
Washing machine
TV/DVD, WiFi
Bed linen and towels included free of charge
Off road parking for two cars
Enclosed lawned garden leading to paddock, BBQ
Up to two pets accepted
No smoking
Shop 1 1/4 miles
Pub 1 1/4 mile
Beach 17 miles.
The property
Thorn Cottage is a charming detached cottage set in a quiet hamlet in the heart of the Dartmoor National Park.
The cottage retains lots of original features including an attractive granite fireplace in the cosy lounge.
The large dining room with wood burning stove is ideal for entertaining and the boot room is perfect for drying wet dogs and wet weather gear.
On the first floor are three bedrooms tucked under the thatch, all with lovely countryside views and sharing a family bathroom.
A small enclosed cottage garden leads to a fenced one acre paddock with summerhouse and a deep unfenced lake.
A short distance away is the perennially popular village of Chagford which has many excellent independent shops, pubs and restaurants, an outdoor river-fed swimming pool (open from late May to early September), and a cricket club and recreation ground.
For that extra special occasion, just a short drive away is the award winning Michelin starred restaurant at the Gidleigh Park Hotel.
About the location
CHAGFORD
Okehampton 12 miles; Exeter 21 miles.
A picturesque town at the northern point of Dartmoor National Park in Devon. Chagford, one of the five Stannary towns of Dartmoor, is small in size but is packed with amenities and things to do. There is a wide range of shops as well as four pubs. Chagford also has more active facilities such as public tennis court and an open-air swimming pool to enjoy at your leisure. It is a town of great history, home to the Three Crowns Hotel which dates back to the 1200's. Chagford is well known for its culture, hosting film, literary and music festivals in the town as well as an annual running race, known as Two Hills Race. Just over 21 miles away is the bustling, beautiful city of Exeter for a different kind of break, definitely worth a visit. The charming, attractive town of Okehampton sits just 12 miles away.
View more holiday cottages in Chagford
Region Information
Note: Care must be taken with children due to the large unfenced lake. Note: Pets are charged at £30.00 per pet, per week (or short break)