4 Guests

2 Bedrooms

2 Bathrooms

Pets Yes
Features
Off road parking
Ground floor bedroom
Garden / Patio
Pub/shop < 1 mile
Washing machine
Dishwasher
Seaside
Broadband / WiFi
Reviews & Ratings
49 Customer Reviews
"1@ The Beach Torcross FAO :OWNERS OF ABOVE We have been coming to this apartment for the same week in September for the past 5 years Each year we have noticed slight differences which, are not, unfortunately positive (other than the new blinds) There is no longer a welcome pack or even a welcome note, this used to be a very nice touch & still enjoyed by surrounding apartments."

The booking is for 4 adults & whilst we appreciate its self catering.....2 toilet rolls Each year the lack of shower caddy in the "shower room" is mentioned, still not forthcoming, this year I bought my own! Also the airer is still broken & we are therefore unable to dry washing pegs to accompany the airer would also be nice & helpful. The towels continue to smell musty & damp The rug in the lounge would benefit from a deep clean or better still replacing. The plug mechanism in the bath needs attention, The seat in the en-suite toilet, is, as always still loose Whilst these may appear little issues' the fact that the cost of a weeks holiday "off peak season"is nearing £1000, we do not feel it's unreasonable for these issues to be pointed out & more importantly addressed

"This is the second visit to this property and have booked again for next year"

"Excellent apartment, great views and tremendous facilities."

We have been to the beach 4 times and this apartment is the best yet. We will definitely be back in 2024

"1 At The Beach was the perfect accommodation for me and my elderly parents to spend a week's holiday."

It was accessible enough for them both especially being on the ground floor with spectacular views out to sea and along Slapton Sands. The apartment would benefit from some grab handles in the showers for those less steady and somewhere to put the soap, shampoo, etc. in the first shower please. I absolutely loved my bedroom at the far end of the apartment with dual aspect windows overlooking the sea - amazing! We were lucky with the weather and, although a little chilly, I enjoyed a few sea swims. The neighbours in other apartments were all so friendly too and everyone respected and enjoyed the peace and quiet of this unique place where we could recharge our batteries. Thank you for a wonderful experience and holiday location. We do intend to return and have already been recommending this accommodation to friends and family. Since booking, I discovered that my friends are already regular visitors to At The Beach - it's their favourite place to holiday in the south coast. I think it's now mine too! I must also mention how lively the locals are too, especially Karen at the Start Bay pub - the food there is exceptionally good and it's so conveniently located. Thank you - we will be back!

"One of the best apartments we've stayed in over the years."

Very well equipped, but it would have been helpful to have more information about the equipment available. Also, your directions for finding the property need updating - we saw the sign for Hannaford's but looking like a Victorian painted sign on a derelict building. You said then to drive past the post office stores - which we couldn't find, and later discovered that they closed in 2018.

"We had a wonderful time staying at this gorgeous apartment."

Cannot recommend it highly enough on every level. Beautiful position, really well equipped and everything about getting there parking and getting in was very easy and well organised. We will be back-thank you

"What a fantastic apartment!"

Everything you could want for a relaxing holiday. The views are magnificent, the apartment light and airy. We've booked for next year.

"The standard of comfort is outstanding."

Everything from welcome hamper to help with Wi-Fi password is of highest quality. Delightful position on beach. Would highly recommend and can understand why many people return.

"Beautiful home and bathroom with jacuzzi bath much appreciated!"

Stunning view and location though lacked some privacy with the small terrace - outside photo didn't reflect this and we didn't expect walkers to be literally within feet of us. The plates and kitchenware was workable but felt outdated compared to the rest of the stylish property. This is a small thing but towels didn't smell fresh and throw on sofa fusty. Upon entering the appt the place didn't smell fresh as if cleaned …whether bleach used or otherwise. The welcome basket a lovely touch with locally sourced produce.

"1 at the beach, is one of the best properties we have stayed in, absolutely ..."

1 at the beach, is one of the best properties we have stayed in, absolutely spotless, and with everything you could possibly need, Could not get closer to the sea, we absolutely loved it ❤ We would 100% recommend it, ❤❤❤

"A lovely apartment, very comfortable, well equipped and tastefully decorated."

Superb views, ideal base for exploring the locality.

"Such a wonderful well equipped and luxurious apartment with much attention to detail and everything you could need whilst on holiday."

Perfect for extended families ….. Excellent location and base to explore the south of Devon. We had a wonderful stay and would highly recommend .

"Very nice accommodation, really enjoyed stay"

"Excellent accomadation"

"There are certain aspects that i've written directly about, just little niggles ..."

There are certain aspects that i've written directly about, just little niggles that if sorted would make a great trip fantastic

"The property had pretty much everything you could wish for."

Rooms were spacious, modern and very comfortable. Great to have walk in showers and also access to Netflix and Amazon Prime on the TV's for the evening after spending days out exploring.

"We love this apartment, this is our second visit this year."

There is so much space and the patio has the most fabulous view! Torcross is lovely, the pub is great for daily fresh fish and the shop does a delicious bacon baguette. Thank you for the goodies on arrival, very much appreciated.

"We were very disappointed to have not been pre-warned about ongoing building work taking place right outside the property."

This work began in February and is likely to complete in late July/ August. Builders vans obscuring the sea view, cement mixers, a portacabin, and building noise beginning in the early morning until late afternoon, all affected our privacy and relaxation. When my concern at the lack of communication about this before our holiday began was raised via social media at the start of the week, ( because their is no email address to send photos/ videos to) I received an online acknowledgment, and then two phone calls days later, promising to look into the communication breakdown with the property owner, but have heard nothing since and had no real apology. The customer care was poor in this respect. I understand the building work is outside their control, but some warning would have been both courteous and customer focused, and I am doubtful that future holiday lets will be advised of the disruption they will also face when staying at No. 1 At The Beach, Torcross this summer. We will not be booking with Coast and Country Cottages again, even though the apartment itself was lovely.

"Key safe difficult especially as it is dark in hall way."

Exceeded my expectations a lovely property

"This is our second visit to 1 At the Beach and we were disappointed to find standards had slipped!"

The blinds in lounge and main bedroom were a disgrace, many of the slats were broken or bent. There was a lot of damp and flaking paint. Several lightbulbs were not working. The plug in bath was very temperamental. There was work going on on cliff pass and our lovely sea view was obliterated by vans and trucks parked opposite and a large storage hut parked on the seafront. They said they are going to be there another 2 to 3 months. We hope to return next year and hope the apartment issues will be fixed!!

"The apartment is lovely, tastefully furnished indicative of a great deal of thought, lovely beds and bedlinen."

We appreciated the ta, coffe and wine. Thank you. Trying to open and close the blinds was difficult and the ones covering the door to the seating area are in badly need of repair. The proximity to the beach is as stated although sitting outside did not afford any privacy from neighbours. Although not the fault of the owners there was a lot of noise and disruption during the week from workmen and their vans, not forgetting the huge concrete mixer, again taking away any privacy (and peace!)

"Lovely apartment in a picturesque setting."

Well equipped.

"Brilliant from start to finish, apartment literally had everything you could need."

Super friendly property manager involved in local cafe no support needed from him but we knew he was their if needed.

"We were very pleased overall with the apartment, but we did find the seating in the lounge area to be very low and not very comfortable."

The beds were ok, and the kitchen appliances and equipment were very good. One little gripe…there was no ventilation possible to the outside other than having a door open, which is fine during the day when it's warm outside but would not be so good for security reasons at night due to the patio area only being separated by a low wall from the public promenade.

"Excellent apartment, could not ask for more."

Only recommendation would be to list the wifi pass on the router rather than hidden away in the guest feedback book..

"We had a great holiday in 1 At The Beach ."

The apartment was spotless and very well equipped and of course in an amazing position right on the beach . A special mention to John the caretaker who was brilliant in sorting out a problem with our heating late at night . A couple of not so good points though ... A real shame that there is no recycling for waste apart from the council skips at the Tank Car Park for newspapers and bottles . We had to take all our plastic , cardboard etc home with us . Secondly , you can hear virtually every movement from apartment 6 directly above , a real pain on a few days when there were particularly noisy people staying there ! All in all though a great holiday and we hope to stay again .

"Fantastic stay nothing to be wanted very relaxing"

"Excellent accommodation"

"Good afternoon We are home safe & sound having left at 06."

00 The week was, as always, fantastic, so much so we've already secured No 1 for next September There are a couple of things I'd like to say ( a note was written before leaving) bearing in mind the cost of a weeks rental! you may wish to pass to the current owners albeit I'm aware it's on the market. The patio table & 2 chairs were broken on arrival causing a slight fall from the chair & bruising suffered. It was therefore not conducive for 4 of us to eat at any time (very disappointing when on a sunny holiday) They may wish to do a check of the crockery etc. We found a cracked plate & chipped glass. I have on a couple of previous stays pointed out that the main bathroom needs a shower caddy of some description to store shampoo, soap etc there is one in the en-suite. The dishwasher needed salt, the fridge seemed to frost up a lot of the time. I had to leave a full dishwasher due to the time of leaving etc, thought a full clean load rather than dirty……sorry Unfortunately I suffered a bad nose bleed one night, did wash the duvet cover etc, and sponged the duvet the best I could ……sorry again. One final thing, there is a picture on the wall between the bedroom & en-suite of waves crashing in front of the apartment…..we love it, could they point us in the right direction to acquire the same. Apart from the above little niggles, we had an amazing time, John & his wife were, as always, very helpful, polite etc Already missing the sea & counting the days till 10/9/22 All the best Debbie, Paul & Jess the sproodle 07961027203

"The apartment is amazing where it is, the view, the facilities, the size of the apartment is super!"

Couple of drawbacks which is other occupants of apartments clearly bring more than one car so car park space is not guaranteed to be there when you return if you go out and there is little parking at Torcross which is a frustration (numbering the spaces would solve this I think). If hot it would be nice to open a window when sleeping but there are only doors to each room and on the ground floor this would not be secure to sleep with the door open however, there are tower fans in each room to provide air circulation. Still bearing those in mind, we would definitely return as being on the beach with sound and view of the sea is the best experience, we didn't want to leave!

"Location was stunning."

John the caretaker very helpful. Very comfortable property with everything we needed.

"Fabulous apartment in wonderful location."

"The location and accommodation were amazing, you just couldn't be nearer to the sea."

We can't wait to return!

"A few things did not work or extra information required."

Only two slots of four in the toaster worked. The plug in the bath did not work. The clocks were all an hour out. ( Could not adjust the clocks in the bathroom mirrors). The extractors in the bathrooms did not work, until the mains switch was switched on! (instruction required). None of the above detracted from our stay. One other thing, I believe I left me glasses at the property!! Overall a very good property, which I would be happy to book again.

"Perfect in every way"

Thank you for your lovely comments, and we hope to see you back in Torcross again soon! Property Owner

"Second visit here, only thing not great this year were the glass doors and ..."

Second visit here, only thing not great this year were the glass doors and windows really dirty outside on frames and could not see through the glass

Thank you for taking the time to write your feedback and letting us know about the windows and glass doors. We are sorry that you found these had not been cleaned on the changeover. Thank you for bringing this to our attention. This has been addressed and I do hope you choose to visit the area again soon. Property Owner

"The apartment was much better than we expected."

The standard of fittings, bed linen, kitchen bits were excellent. There was nothing you would want for. Everything was top standard and it was like being home from home

We are delighted that you found the property "Like home from home". Thank you for taking the time to write such a lovely feedback. We hope that we will be able to welcome you back to the area again soon. Property Owner

"Not properly clean On arrival we have to clean toilets, fridge and particulalry the outside area that had cigarettes, shards of glass and oil dripping from hinges of door."

The table and chairs were filthy.

Many thanks for your feedback, although we were concerned to read that the property was not satisfactorily presented prior to your arrival. As you will appreciate, we work very hard with our owners and housekeepers to ensure high standards of cleanliness are maintained, so it is disappointing to read these comments. Your feedback has been passed on to the housekeeper/cleaner concerned. Please know that if we had been made aware of your issues whilst you were on holiday would have done our best to rectify the issues immediately. Please accept our apologies for any inconvenience this may have caused. We do hope that you had an enjoyable holiday in spite of the issues raised and look forward to welcoming you back to the area in the not too distant future. Property Owner

"Super Seafront Apartment in Beautiful Torcross."

Beautiful Sunrise to be seen from the Bedrooms in the mornings. Extremely Clean and all that you could wish for provided. Only niggle would be to have a 'boiling water' sign on that little tap on the sink. Having never come across one of these before it was a bit of a shock when I used it. Luckily no burns. Other than that. Beautiful apartment and would recommend and return.

"Our 2nd time at 1@the beach, amazing again A couple of things It asks for ..."

Our 2nd time at 1@the beach, amazing again A couple of things It asks for bins to be emptied etc, leaving a couple of black blags would be beneficial, also perhaps 1/2 dozen pegs to prevent washing blowing off of supplied airer A couple of extra toilet rolls when accommodating 4+ visitors Apart from little niggles PERFECT

"I have been booking this particular apartment, along with others, for many, many years."

We have been coming to this building since 1981 when it was The Torcross Apartment Hotel Both the present and past owners of Apartment 1 At The Beach have gone to a huge amount of trouble in providing everything to make for the perfect luxury and relaxing holiday. It is excellent apart from two minor points. 1) When the kitchen was originally designed a larger fridge would have been ideal. The one in Apartment 2 is perfect. 2) It is never possible to lock the en-suite bathroom door, although I mention it every time I book. Kind regards.

"We have stayed At The Beach many times in various apartments."

This was our first stay at No 1. It is a lovely large apartment, spotlessly clean and very stylish. Nice touch of a welcome pack and milk in the fridge too.

"Yup, this is me Mr."

E whose wallet paid for this holiday so this is my come back. Firstly, for a holiday let, we could not really find anything negative about the apartment nor did we want to. Nicely appointed and located smack on the seafront, and the owner had put in a few welcoming touches, such as a bottle of vino, biscuits, a bottle of milk for a needed cuppa, a butler and maid and blowup doll.... joking about the last three amigos :) Entry to the property was a bit fiddly piddly pressing a sequence of command buttons at the front door... shucks, no one appeared, but we soon got the hang of it, the wife before me but she is one smart one she is. Next the long corridor to No1 and the fiddly bit again, getting access to the apartment key from a wall safe, finding the key hole in the dim lit corridor... why oh why are holiday lets always dimly lit... we must have looked like crims trying to bust in. Once in, nice. The sea view looking out was all the therapy I needed to calm down after a 230mile drive with the sat nav playing silly buggers for the last mile or so. Parking... not the best but managed to leave the family car diagonally out side the front entrance. The designated parking area is around the corner, up a narrow alley turn right into a gated parking lot. Not the best for an old codger with a stick lugging stuff. Suggest you join a gym, keep fit and have your doc check you out on a heart monitor and don't do it in the rain! I left the family wagon and horses parked diagonally at the front entrance, sod the inconvenience of the parking lot! As far as I could tell there were no provision shops nearby and what appeared to be shops were closed and probably being converted to holiday lets. There was a take away... spied a sandwich on offer at nine quid... God knows what they charge for a SubWay filled loaf? The one pub that also did meals, and take aways only had a token dog friendly welcome (huh!) bewteen 3pm and 6pm, the grave yard hours when takings are slow and low... so my beloved well traveled little Yorkie gave me a look which said 'lets skip this joint and go up market where people are accommodating, follow my lead (pun)'. Final verdict: nice chill out apartment, well appointed (had fun in the jaccuzzi bathtub retrieving my rubber duck from under the soap bubbles, yeah!) and enjoying the sea front. Would I go again? Erm, I want to see what else is on offer but recommended if you can deal with initial hasselments.

"The apartment was stunning and the location of the apartment was perfect."

We really enjoyed our stay and would definitely use Coast & Country again. We felt that the apartment was clean, comfortable and suitable for us and our requirements. Thank you for a lovely holiday and for a brilliant apartment.

"Had a slight problem gaining entry and could find no provision for electric shaver or toothbrush."

But apart from these minor hiccups we had an excellent getaway, helped by the magnificent weather.

"Excellent service."

Lovely apartment. Beautiful beach. Had a great holiday.

"Great apartment and great service"

"Fantastic apartment ,everything you could possibly want."

Home away from home.

"Very clean wonderful views"

There are no reviews featuring this term Show all reviews
Show more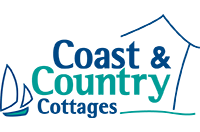 This property is part of the Coast & Country Cottages collection.
Choose from over 400 properties in Salcombe, Dartmouth and the surrounding South Devon coast and countryside - the perfect destination for a holiday all year round.
Summary
Ground floor apartment
Two bedrooms: 2 x King-size bedrooms, one with en-suite (spa bath, separate shower cubicle, wash hand basin, w.c and heated towel rail)
Contemporary kitchen
Sitting area with double French doors
Private furnished terrace with sea view
Additional shower room (shower cubicle, wash hand basin, w.c and heated towel rail).
Gas central heating, fridge/freezer, washing machine, dishwasher, tumble dryer, microwave, toaster, kettle, vacuum, TV, DVD, CD player. Flat screen TV, DVD player, Bose Wave radio, wall mounted electric fire
Private car park with 1 allocated space Bed linen and towels provided
One small dog allowed (details of breed required when making the booking)
Strictly No Smoking.
The property
'At the Beach' is a stunning development of luxury apartments and cottages situated on the very edge of the sea at Slapton Sands, just a few yards from the beach, village pub, cafes and restaurants.
A sympathetic transformation of the former 'Torcross Hotel' built in the late 1800's, the development a stunning combination of Victorian elegance and modern day comfort.
1 At The Beach is a spacious, ground floor apartment, enjoying a private terrace with views across Start Bay.
The inner entrance leads directly into a large hallway with level access to all the accommodation.
The open plan living area is both stylish and contemporary, and boasts double French doors opening out onto a large terrace that directly overlooks Slapton Line and the beach.
The kitchen is modern, and very well equipped, including a custom-made worktop and 'kettle tap' that produces boiling water on demand.
A small freezer can be found in the hallway cupboard.
There is a breakfast bar extension with four designer stools, and a round glass dining table that comfortably seats four people.
The seating area is comfortably furnished with a 3 seater sofa, 2 tub chairs, nest of two tables, flat screen TV, DVD player, Bose Wave radio, wall mounted electric fire and a selection of board games, books and DVDs.
Master suite has sea views and double doors leading out to the terrace, a King-size bed with Vi-Spring mattress, wardrobe and chest of drawers, and en suite bathroom has a spa bath, separate shower cubicle and heated towel rail.
Second bedroom also enjoys stunning views, with a King-size bed, flat screen TV and sofa.
In addition to the master en suite is a fully tiled shower room.
Outside, the terrace has a table and four chairs.
Note: This property has a Good Housekeeping bond of £200.
About the location
TORCROSS
Kingsbridge 7.7 miles; Torquay 23.4 miles.
Torcross is at the southern end of Slapton Sands, in the South Hams Area of Outstanding Natural Beauty. This area of coastline is a historic site where the Normandy landings were practiced, and is within easy reach of the towns of Kingsbridge and Salcombe. Slapton Sands is a 1.2 mile-long stretch of shingle beach, which is dog-friendly all year round. This area is fantastic for nature lovers, with Slapton Ley Nature Reserve adjacent to the beach.
While the apartment is all on one level, there are four steps up to the main entrance door.

One small dog allowed (details of breed required when making booking).


The Costal path is currently being renovated and may be a disruption at times.

Strictly No Smoking
This property offers the following short breaks:
Winter
Off-season
Last minute
Christmas