Sleeps 2

Bedrooms 1

Bathrooms 1

Pets No
Features
Off road parking
Ground floor accommodation
Ground floor bedroom
Garden / Patio
Pub/shop < 1 mile
Washing machine
Broadband / WiFi
Reviews & Ratings
49 Customer Reviews
"The property was ideal and well equipped."

The location was excellent for exploring Dorset. Our hosts we're very welcoming.

"Had a really great time at Little Retreat."

The cottage was really comfortable, clean and homely. Andrew and Sarah were lovely, and the perfect hosts, not forgetting Sky. We would highly recommend this property and would visit again without hesitation

"We had a great break at The Little Retreat."

A lovely base from which to explore the area and there was so much to see without travelling long distances. We returned to the cottage each day and enjoyed sitting on the decking with a glass in the hand and listening to the silence! Wonderful and we hope to return. Thank you Sarah and Andrew for welcoming us to your lovely garden.

"Excellent in every way is the only way to describe it."

Sarah and Andrew could not have been more helpful in information and advice. So clean and well equipped in a beautiful setting Definitely

"Lovely holiday sarah and andrew were very helpful friendly hosts who went above and behond , we had a very comfortable stay ."

Very clean and pretty cottage and gardens in the dorset countryside, but in easy distance of attractions to visit.

"Little Retreat is an immaculate cottage in a lovely peaceful setting."

The attention to detail is incredible and is a credit to the hosts, Andrew and Sarah. There is parking for a car at the property and also a very good bus service with a bus stop nearby at the top of the road, which we used several times to travel to Weymouth and Dorchester. We thoroughly enjoyed our stay and can't wait to return, later in 2022.

"Charming hosts."

Beautiful garden.

"Another excellent stay at little retreat haven of peace and quiet."

i loved coming back after a day of walking and visiting places of interests. sitting in the rocking chair on the decking with a cuppa and a reading a book it was bliss thank you sarah and andrew for a wonderful week graham

"It felt like from from home."

Everything was there that we needed. The gardens were fabulous. It was quiet except for the birds flying around and lovely to sit and watch the rabbits in the field beyond. Instructions for everything was clear in their book. Little Retreat was situated in a lovely village street, easy access, own parking. Walks etc. close by It is clear that Sarah and Andrew take pride in their property as it was decorated to a high standard. Also Sarah purchased another set of mattress cover, pillow covers etc. so that we had fresh on, due to covid. Sarah followed the covid instructions, shame other Sykes properties do not!!! I would recommend Little Retreat

"Had a great time at little retreat everything was there that we needed , very quite and restful Sarah and Andrew were very pleasant and welcoming, All COVID sanitisers and cleaners ready for us which was comforting."

"Andrew and Sarah who own Little Retreat were very helpful and it was a pleasure to meet them."

They advised on places to visit and generally helpful without being obtrusive.There were plenty of bays and coves along the coast which were delightful and the scenery was stunning.

"Perfectly placed accommodation to explore the Dorset coast."

Situated in a beautiful private garden with friendly helpfull hosts.

"The kindness ,helpfulness and thoughtfulness of our hosts."

Although they live on site we never felt they were intruding. Very beautiful garden for our own use. Plenty of storage space.

"I was really pleased the holiday was able to go ahead wiith present situation i want sure what to expect and how my holiday was going work."

soon as i arrived at little retreat i had a very warm welcome from the owners sarah and andrew at that point i just knew it was going to be a good holiday thank you to them. it was excellent holiday. one thing i love about little retreat its peace full and quite thank you

"Lovely comfortable and private holiday cottage."

Had everything you could want for a self catering holiday. Perfect location for exploring Dorset, from Arne in the east to Chesil beach, Abbotsbury, Portland Bill and of course Weymouth in the West. Very convenient for buses into Weymouth and Dorchester. Also must mention the hosts, Sarah and Andrew, who made us so welcome and not forgetting Skye too. Thank you all very much for a lovely holiday.

"Beautiful place and clean tidy and well equipped ."

Would highly reccommend it

"Every aspect of the cottage and owners was perfect, will definitely return"

"The cottage was beautiful and in perfect surroundings."

We had a lovely relaxing week, our hosts were so helpful. We have stayed in many cottages over the years but this one surpassed them all, so clean and well stocked. We certainly will be going back.

"The property was to a very good standard everything you needed was available."

The owners Sarah and Andrew where very nice and always approachable.The cottage is very central for all of Dorset and for those without a car the bus service is very convenient. Stayed June 2018

"This is the third consecutive year we have stayed at Little Retreat, need we say more?"

Stayed 2016, 2017 & 2018

"A great place to stay and rest or explore the area."

Hosts were very knowledgeable and offered ample advice when asked. The cottage was clean and had lots of added little extras not mentioned a nice personal touch. Will be going back.Stayed May 2018

"The cottage is excellent: very comfortable, well equipped, quiet and with a beautiful garden - the best place we have ever stayed."

- Sarah and Andrew were great hosts, very welcoming and helpful. - Highly recommended - stayed July 2017

"A very charming cottage with a comprehensive inventory to make your holiday unforgettable."

The location is simply superb, would certainly stay again. Stayed June 2017

"We had a much needed holiday in a very beautiful well presented clean and welcoming property."

As soon as we entered the front door it felt home from home fresh flowers on the table milk tea and biscuits in the kitchen and a very pretty garden. Andrew and Sarah were great hosts and very helpful not forgetting Skye the dog. All going well we will most certainly go back for another visit. We were very lucky to find your website and this property for our break and thank you all for your help. Stayed May 2017

"A very enjoyable week in a beautifully-kept holiday home."

Stayed June 2017

"Quaint little cottage perfect for a short break."

Idyllic surroundings and very well kept beautiful garden with a well equipped cottage to match. Andrew and Sarah were very welcoming. Would love to return. Stayed March 2017

"Fantastic, best place we have ever stayed."

So clean. Had everything you would need and more. Nice owners very welcoming and easy to talk too. Stayed September 2016

"The property was very clean, comfortable and well equipped."

And set in a lovely garden. We were made very welcome by the owner and thoroughly enjoyed our holiday. Would also recommend the location. We found plenty to do without having to travel far. Stayed September 2016

"Wonderful cottage to stay in."

Highly recommend this cottage, own off road parking. Stayed August 2016

"Had a great week's holiday!"

Excellent location, quiet, comfortable and secure. Everything you need is on site, own garden, and great relaxing on the decking after a day out. Plenty of places to visit nearby, Castles, Forts, Houses, Sand sculptures, beaches, and had a fantastic day out at Monkey World. Andrew and Sarah made us feel most welcome. Stayed July 2016

"Very well-appointed cottage in an idyllic setting."

Andrew and Sarah,the owners, were very welcoming and helpful. A benefit for us was the excellent local bus service that connected with most of the Dorset coastal towns. Stayed June 2016

"The cottage was excellent - couldn't fault anything and the owners were very friendly and helpful."

Would definitely recommend. Stayed April 2016

"The Little Retreat was first class accommodation and we had a very nice stay there."

Stayed January 2016

"Lovely stay, lovely property and lovely hosts."

Stayed November 2015

"Lovely cottage, very comfortable with the little extras that make all the difference."

Ideal location for exploring Dorset. Highly recommended. Stayed September 2015

"Little Retreat is the perfect place to unwind, a haven of tranquility."

The cottage is excellent, fantastic location with everything you could need & the little personal touches complete the atmosphere. Andrew & Sarah were the perfect hosts friendly & welcoming. We will return. Stayed October 2015

"The location and standard of the accommodation was perfect for a peaceful and relaxing break."

Stayed October 2015

"Owners very friendly & gave us a very warm welcome."

Cottage had everything you wanted. Stayed September 2015

"Little retreat was clean, really well kept, beautiful gardens, and provided everything we needed."

We really enjoyed our stay and will be back Stayed August 2015

"The property was of the highest standard in an idyllic location."

Ideal for sightseeing Dorset.A very relaxing and enjoyable holiday. Stayed July/August 2015

"Excellent property, clean, comfortable, home from home,."

The owners have thought of everything and more Thank you very much.

"Every respect Little Retreat exceeded our expectations."

Andrew and Sarah were excellent hosts being very helpful and welcoming. The cottage was in a perfect location and had a beautiful garden. We couldn't fault the cottage which we found both attractive, comfortable and very well equipped. We would recommend it to friends and may well return at some time.

"We have stayed at little retreat several times before, lovely property clean and very comfortable, relaxing and peaceful location."

the new owners sarah and Andrew are lovely hosts made us feel very welcome. definitely would stay again. - Mr and Mrs Allen - Stayed February 2015

"We had a lovely weeks holiday thank you!"

It's made us want to buy a bungalow now

"Delightful cottage in peaceful location."

Ideal for 2 people. Clean and comfortable. Would certainly recommend

"We were very pleased with the cottage, it was clean and fresh with lots of little extras."

Quality tea and coffee with biscuits and a small jug of milk in the fridge, a small thing but makes a big difference. Good quality towels. The owners were very pleasant and made us feel welcome and they obviously spend a lot of time maintaining their garden. We would happily recommend "Little Retreat"

"We enjoyed our holiday very much at 'little retreat' The owners were very welcoming."

This was the third time we have stayed there and are sure there'll be a fourth.

"Have stayed at Little Retreat once before and the new owners are aiming - successfully - to improve on already high standards."

An excellent venue and a good base for touring Dorset, Somerset and Devon. The out-of-season prices are particularly attractive

"Relaxing and friendly."

Highly recommend
Show more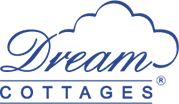 This property is part of the Dream Cottages collection.
Over 350 carefully selected and perfectly located properties, helping you create your perfect holiday.
Summary
All on one level
One bedroom: 1 x double, bathroom with shower over, basin and WC
Open plan living area with kitchen, dining area and sitting area.
Gas central heating
Oven and hob, microwave, fridge, washing machine, TV, DVD, WiFi
Fuel and power inc. in rent
Bed linen and towels inc. in rent
Off road parking for one car
Lawned garden with furniture
Sorry, no pets and no smoking
Shop and pub 5 mins drive.
The property
Little Retreat is a converted detached property located in the picturesque village of Upwey, near Weymouth and is situated in the grounds of 'The Retreat'.
With its secluded location you have privacy with your own entrance and gardens. The owner has fitted a high specification kitchen and bathroom along with comfortable and contemporary furniture and fittings throughout the property. Other than the entrance two steps up to Little Retreat the accommodation is all on one level.
Just perfect for two, once inside the property, is the open plan living area.
Sit and unwind while chatting and laughing enjoying a meal prepared in the kitchen.
Unwind and enjoy the peace and quiet of the lawned garden outside on the patio with mature trees and flower borders.
A leisurely stroll from Little Retreat, in the village of Upwey, you will find two good pubs and The Upwey Wishing Well tea rooms which offers homemade cakes and Dorset Cream teas.
Offering tranquil walks from various bridleways into stunning Dorset scenery Upwey was a favoured venue for Thomas Hardy the writer.
Weymouth's award winning golden sandy beach, shopping centre, gourmet restaurants and busy fishing harbour are only a 10 minute car or bus ride away.
A short journey across the rolling hills of Dorset will take you to the famous Chesil coastline in the West or the Purbeck coastline in the East.
Little Retreat is a perfect little cottage ideal for a short break near Weymouth with idyllic surroundings and very well kept beautiful garden and cottage.
About the location
UPWEY
Dorchester 4.5 miles; Weymouth 4 miles.
The picturesque village of Upwey lies just four miles north of Weymouth, nestling beneath the Dorset Ridgeway, and takes its name from the shallow chalk stream, the River Wey, which bubbles up here from an underground spring. Upwey is well-known for its Wishing Well, where George III once sought the benefits of the natural spring water. It is now a delightful tea room, serving lunches and traditional cream teas. There are a number of footpaths leading directly from the village to miles of unspoilt countryside, and close by is the market town of Dorchester, Thomas Hardy's 'Casterbridge'. An easy drive or bus ride takes you to the popular seaside resort of Weymouth offering visitors glorious golden sandy beaches, excellent watersports facilities and a bustling harbour. An attractive village location and an ideal place to escape from the hustle and bustle of everyday life.
Region Information
Note: Bedding at Little Retreat may contain feathers
This property offers the following short breaks:
Winter
Off-season
Last minute
Christmas