2 Guests

1 Bedroom

1 Bathroom

Pets Yes
Features
Off road parking
Ground floor bedroom
Garden / Patio
Cot available
Highchair available
Pub/shop < 1 mile
Washing machine
Dishwasher
Seaside
Broadband / WiFi
Reviews & Ratings
76 Customer Reviews
"We had a brilliant stay at Burton Bay."

Irene and Geoff were welcoming and great hosts and cannot be faulted. I addressed something about the property with Irene and she rectified this. The cleanliness of the property could be better, but again I spoke with Irene and she said she would address this with the cleaners. This property is a little gem and we will be back. Thanks Irene and Geoff for a super place to stay.

"The washing machine was blocked and had to be looked at."

The shower was not very clean and fluctuated in temperatures dead flys in shower cubicle. Behind the door dead woodlouse floor was not clean. Not advised about noisy road and very dangerous ego drive out from. Needs a mirror on driveway to help to see out. All traps in sinks the overflow types need a thorough clean.

"Maybe basic food like cooking oil and salt and pepper would be helpful."

"The property is very clean and comfortable and quiet."

A perfect holiday getaway. However we are very unhappy as my husband left some belongings at the property and despite numerous phone calls they are yet to show up. We feel we have been fobbed off by Sykes say they are waiting for housekeeping to hand items in, some of which are important heart tablets!! We are very unhappy with the situation.

We are glad you enjoyed your stay at Burton Bay and rated it full marks. We are sorry about the delay returning your belongings, we hope they arrived safely in mid July. We hope to welcome you back to Dorset in the future, Dream Cottages Property Owner

"We have stayed at Burton Bay several times, and no doubt will return."

That says it all. Neil.

"Lovely property with great views across Freshwater bay."

Everything you would need is provided, definitely be visiting again. Good local facilities, great weather too .

"Had a lovely stay at Burton Bay."

An ideal spot for visiting family and surrounding area. Would definitely return.

"Burton Bay is a perfect base for a holiday."

Beautifully presented, clean, comfortable with a well equipped kitchen. The secure garden was great for our dogs. Another bonus is that the local pubs serve fantastic food and are both within walking distance. We would highly recommend a stay at Burton Bay.

"Fantastic property with wonderful sea views, better than the picture."

Great walks from the door with the dog. The road bit is only about 60 steps and we did it several times a day. The walk to West bay was lovely. Property had everything that we needed and kitchen was very well stocked so made cooking enjoyable. Entrance with couch was a great place for the dog to sleep and for us to take off our muddy boots. Lovely helper owners were next door on hand but gave us our space. Thanks

"We loved staying at Burton Bay."

The location is brilliant and the cottage itself excellent. The owners were friendly and helpful. We look forward to another visit.

"Irene and Geoff made us feel really welcome and were great hosts to chat to."

They made sure everything was in order during the week. We had a lovely relaxing and would thoroughly recommend. The accommodation was bigger than we expected, very comfortable, clean and warm for a January week away.

"Burton Bay was the ideal location for our New Year break."

The views down to the sea made every morning start the perfect way even when the weather was awful. The enclosed garden was perfect for our dog to have a run around and the parking was very good. The building itself was perfect. A large entrance porch that would be an even bigger asset in the summer was good for keeping the wet belongings in after the heavy rain. Then into the kitchen which is very well equipped and the layout excellent. Off the kitchen is the bedroom with a comfy Double bed and plenty of storage. Passing through the kitchen there's an excellent storage cupboard and then the living area. Two comfy sofas and plenty of space are enhanced by every media and tech to make the stay enjoyable if the weather is so bed you can't go out. There is a little decking area to sit on and admire the fantastic views but the sunset in particular. The bathroom is huge and plenty of room to store stuff as well. We had one small problem whilst staying here but the back up team were excellent and I'm pleased to say it did not have a negative impact on our stay, in fact the level of support impressed us. Well we be back? Most definitely. If seeing it at the worst time of year impresses us this much, coming back in nicer weather is a must.

"Another wonderful and relaxing stay at Burton Bay."

Everything provided for and spotlessly clean. Thank you again. David+ Christine

"A beautiful place to stay."

It was exceptionally well equipped and we didn't need anything. Very clean and tidy. Lovely,secluded, safe garden and wonderful views over to the sea from the front decking area.Easy car access to local beaches.

"Perfect exllent"

"Property had a lovely view and was clean and tidy."

During heavy storms the back portch area leaked causing a small flood. This happened a few times during our stay.

"We had a lovely time at Burton bay."

Weather was fab.The owners had thought of everything.Down to welcoming card,biscuits and apple juice. Thank you Anne,Andrew and Ben (Our romanian rescue dog)

"Thank you for wonderful holiday"

"A very resplendent accommodation with a stunning view from the living room."

Guests are well provided with everything you'll need really. We very much love the garden and lots of beautiful walks around. Hive beach is simply lovely and clean and so is the restaurant. Had the chance to speak to the owners before leaving, Irene and Geoff lovely couple. Love the swanky gate. Will certainly be back. Norma and James

"Fantastic location overlooking the sea and within walking distance to the local village and beaches, albeit some of it along a little stretch (about 100 yards) of main road without pavements."

The property was light, comfortable and spacious, and a large enclosed garden with plenty of outside seating. Perfect for a dog. Sparse welcome pack, especially as no shop in the village. We would recommend a stay here and also, if wishing to eat in either of the two local pubs then pre book in advance, The 3 Horse Shoes was booked up all week!

"Beautiful stylish accommodation generously fitted out and very comfortable, beautiful location."

One thing was lacking an egg slice/spatula.

"This property was of a very high standard."

Lovely setting and definitely would go back

"Lovely well situated holiday accommodation."

.Beautiful garden..Such a relaxing place..Would definitely recommend..Ideally situated for the Jurassic coast..Great views from front decked area...Very quite, relaxing spot...Will definitely be returning..Dog friendly...

"Lovely accommodation in a fabulous setting."

Cinema experience is a special touch which is great after a day out. The only thing stopping it being perfect(and out of your control) is the very busy road which is at times noisy and is dangerous to walk to the pub as there are small sections without pavement

"Excellent, clean, comfortable and well equipped accommodation."

Location was ideal allowing us to explore and walk both locally and further afield in what we found to be glorious part of the country. Both local pubs in Burton Bradstock served excellent food (advisable to book). We stayed with our dogs crated and again the accommodation was ideal. We would certainly consider returning to the property and area.

"Superb accommodation all round."

Very high quality. Has all the facilities you need. Close to local walks, pubs, shops and bus route. Highly recommended.

"A fabulous bolt hole with every comfort."

The views from the cottage are beautiful and we shall certainly be returning at some stage.

"Lovely enclosed garden ideal for dogs."

"We had a lovely week - the views from the lounge are amazing."

The apartment is well thought out and had everything we needed. The porch out the back was brilliant for getting muddy walking stuff off and drying the dogs. The garden was well used by our 2 border terriers - not warm enough for us to sit out but can see this will be lovely as the weather warms up. Great walks from the doorstep in both directions - we ate in the pubs and everyone we met was very friendly. Sarah

"A cosy, well appointed property with a fabulous sea view."

Owners friendly and helpful. Plenty of different beaches to visit a short drive away. We had a lovely relaxing week. Our dogs loved it too.!!! Would definitely go again.

"Well appointed property, everything provided was of good quality."

Quiet and relaxing, would certainly consider returning in Summer months.

"This is our 7th stay at Burton Bay and we still love it."

The accommodation is spotlessly clean and very comfortable. The new additional room to the front of the property has the benefit of drying off including dogs before entering the interior. It is set in a very peaceful location but also convenient for touring to the various beauty spots within the county.

"Wonderful view spoilt by large caravan park."

More problematic was the very busy road to and from the property, 50 mph limit, without any kind of pathway which made walking anywhere very stressful wondering if the traffic would be able to avoid us and our dog! Not much the owners can do about these things but they should be pointed out to people thinking of booking. Mirror above basin in bathroom would have been appreciated and shelf for toiletries since bedroom too small for dressing table. A chair in the bedroom would have been good but appreciate that space is limited. Good secure garden for our dog and efficient heating system. Kitchen well equipped, but dishwashe opening into dining area rather odd. Another reading lamp at the end of the sofa would have been good. Overall impression, modern, clean and bright Annexe with one or two niggles.

"Peaceful and very comfortable."

Lovely views when sat on the decking. Good location for exploring the coast.

"Lovely accommodation with far reaching views and large enclosed rear garden."

Perfect location for dog walking. Would highly recommend this property.

"We have been using holiday cottages for 30 years and often use English Country Cottages, we also use Sykes for our North Wales holidays."

Railway View in Conwy is great and the owner leaves lots of goodies, treats for the dogs and we feel very welcome and at home. When we arrived at Burton Bradstock we were reasonably pleased with the look of the place and the garden. However, the photos on the website need updating as the frontage has changed, as have the sofas. The replacement sofas were uncomfortable and the larger one was very uncomfortable and scratchy. The bedroom door rattled all night and when it rained hard the front door leaked and soaked our shoes in the hall. The toilet seat was loose and there were spiders in all rooms. There are Binoculars in the lounge that don't work and the two clocks in the bathroom and lounge don't work either. There was no welcome pack, usually owners leave basics like milk, butter, eggs and often a bottle of wine. There was no salt and pepper so when having fish and chips we had to go out and buy condiments. There is usually a visitors book which we always love reading as it gives you ideas for visiting places. Luckily it did not ruin our holiday but we felt it was very clinical and was lacking a friendly welcome. It was if the owners didn't care about their guests.

Thank you for your feedback. The improvements to the property, fixtures and fittings have been made with Guest comfort and enjoyment in mind, we are sorry the sofas were not to your taste. New photos will be taken in Autumn 2021. Property Owner

"We have visited Burton Bay several times and hope to again ."

Thanks.

"In your travel directions it would be good to mention that the property is on the LEFT."

As you mention the caravan site on the right and the righthand bend, you tend to assume that the property is on the right. Also the wrought iron gates are not visible from the road. The property was lovely and equipped with everything you could need. The bed was very comfy. The folder with all the machine instructions was useful and the other book with all the info and very graphic pictures was brilliant for us old technophobes. Thank you

"Burton Bay is a wonderful place for couples."

Its clean and modern with lots of extras like a home cinema, WiFi and modern kitchen appliances The views from the lounge are amazing and it is well situated for the coastal footpath for those that enjoy walking.Larger towns such as Lyme Regis and Weymouth are within a half hour drive. There is a garden to the rear with seating that has the sun in the mornings and small outside terrace to the front which benefits from the sun in the afternoon. Lovely accomodation which is highly recommended

"We had such a lovely time staying here in April."

The cottage was immaculate, really clean and a great space for the two of us. The enclosed garden was perfect for our dog and we walked from the cottage down to the beach most days-it's in such a great location!

"Great place and nice people ."

"Our stay was so very lovely that we were sad to leave."

Sitting in the lovely garden for morning coffee, gin and tonic on the decking appreciating the epic view of the sea in the evening to cinema evenings with the big screen and projector after dinner. We enjoyed fabulous walks right from our doorstep and the local pubs do lovely food whilst keeping customers COVID safe. Thank you for a lovely week.

"Beautiful accommodation shame about the busy road at the end of the property it meant we had to drive everywhere as didn't feel safe walking on the roadside with our little dog as there is no footpath for 100 yards."

We have no idea why people complain about the Freshwater caravan park it's a good 1/2 a mile away and you would expect to see caravans in any popular holiday seaside location. We loved the garden so did our little Westie, the laundry room was great as we moved onto another cottage for 2 weeks so we're able to have a fresh case of clothes for our onward journey. We had a maintenance issue with the fire alarms which was dealt with quickly and we reported to the maintenance man that the washing line was broken. We enjoyed 3 nights watching the cinema screen and brought popcorn to enjoy the experience. A high quality high spec holiday home with everything you need. We had amazing weather but had it rained we were certainly in the right place as the comfort was excellent.

"We are just back from a wonderful break at Burton Bay in Burton Bradstock."

The cottage was very clean, spacious and plenty of light. The view from the living room window of the fields and the sea was stunning and a pleasure to wake up to every day. The garden was unexpected. It was large and very well landscaped. Our dog was like a kid in a sweet shop with all the different areas to explore. The property was very well equipped. The laundry room was an added bonus when coming back from the beach and being able to clean wet clothes. Burton Bay was easily accessible and very well situated yet very peaceful with it. We stayed for August bank holiday for a week. We visited plenty of places, Hive Beach, West Bay, Lyme Regis, Weymouth. Plenty of beaches to visit and plenty of local walks too. The local pub 'The Anchor' served delicious food and the atmosphere was friendly and welcoming. All in all a fantastic break considering the current times we are experiencing. We could not fault the property, nor it's surroundings. The only downside was the road. You do have to walk a short way along a road before you reach footpath, or are able to cross over to the field opposite, however, this is clearly stipulated when you look up the property on line so we were aware of this. Thank you Sykes Cottages for making our staycation a memorable one. We would highly recommend this property.

"Exactly as described with the bonus of a much larger and more beautiful back garden."

Perfect place for 2 and our dog

"The accomodation was very comfortable and just as advertised."

Had a very enjoyable week there.

"There are no rugs or mats in any room so made it noisy when we and the dogs walked around ."

it was further from the beach to walk the dogs than we thought and on a busy main road with no foot path.

"Fabulous accommodation, only two very minor comments, although neither would stop us booking again 1."

Bed a little too soft for our liking, but that's a personal thing 2. No pavement for a short distance from property to footpath/pavement into village Overall, excellent

"Put "met expectations" as was our 3rd visit so knew exactly what to expect."

Hope to return for our 4th!

"Even though we had stayed at Burton Bay previously it still provided first class accomadation."

The owner had received previous feedback that the sofa was too soft and they replaced both sofas on our first day. Apart from the weather our stay at Burton Bay was great and the accomadation is a credit to the owners, which provides everything one would need on a relaxing break. Thank you

"Both sofas provided in the lounge were uncomfortable; something that the owner was obviously aware of as he asked us how we found them and questioned us regarding the style of possible replacements they were considering."

General cleanliness of the property was good, but state of some equipment and cooking equipment could have been improved, requiring us to de-scale the kettle and thoroughly wash saucepans before use. A fantastic view of the sea from the balcony but the photographs in the brochure were selective; choosing to omit elements of the caravan park, which was clearly visible. A very comfortable bed and generally enjoyed a relaxing holiday.

"Excellent holiday accommodation ,there was one slightly disappointing issue, ..."

Excellent holiday accommodation ,there was one slightly disappointing issue, there was a busy road between the property and the walk to the beach that had no footpath ,this wasn't visible from the property photograph,

"The accommodation was well presented, comfortable and convenient to use as a base."

The cinema facility was an added bonus. The photographs and descriptions are accurate, however are taken at an angle that means you cannot see the caravan park, and particularly the static caravans. Call me a snob, but they are detracting from an otherwise lovely area and it's quite a negative when you first arrive.

"The accomadation was very good and generally very well maintained and clean."

Two items that were not 100% being: 1) Drier does not appear to get hot and therefore drying washing was difficult 2) Cobwebs, especially in bedroom by bedside cabinets Overall a good location and facility

"We had a very nice stay at this property, close to the resorts we like best, nice pubs in the village with great food, and the weather what can i say, sun and blue sky every day, lovely holiday."

Stayed June 2018

"Perfect property and location for a relaxing holiday, totally secure for the dog, close to all local attractions, you could not wish for a better base to explore Dorset from."

Stayed July 2018.

"Second visit to Burton Bay."

Certainly will return for a third visit when we next holiday in this area. Thanks. Stayed June 2018

"Everything you want from a Dorset Coastal property, wonderful view from patio - stayed April 2018"

"Clean, modern holiday home for 2 in great location with lots of outdoor space and beautiful views out to sea."

Set back from main road, less than 10 mins walk to village pubs and right opposite public footpaths to beach and cliffs. Stayed February 2018

"Lovely location and well equipped cottage good enclosed garden for the dogs - stayed January 2018"

"Property was totally outstanding very modern and clean with beautiful views across the bay - owners were delightful"

"Could not wish for a nicer place ,excellent all round ,very comfortable bed ,enclosed garden and lovely sea views an walks ."

Perfect

"Great property and location - stayed July 2017"

"Very pleased with both location and property."

Owners very friendly and helpful but in no way intrusive. The description on website is very accurate. We hope to return in the future. Thanks. Stayed June 2017

"Excellent place to stay."

Very clean and well equipped. Very comfortable bed which can be rare!!!! Definitely would go back, as the views were beautiful and and friendly owners. Stayed May 2017

"Very nice accommodation, can't fault anything, very well maintained and comfortable."

Loved the home cinema and sun-trap rear garden, securely fenced so no worries about our dog having free roam. Lovely walk to the beach or alternatively fields and river if you prefer and a good base to explore the area from. Stayed April 2017

"We've had a wonderful relaxing week and have really enjoyed our stay in this fabulous cottage."

this is a lovely place to relax, enjoy the picturesque coast, eat fresh fish while staying in a high-spec well thought out, spotlessly clean little home. Stayed March 2017

"We had a lovely stay - many thanks for your help."

Stayed December 2016

"What a wonderful property."

Lots of privacy great for the dogs and just perfect for the 2 of us and our needs. Thank you it was superb! Stayed October 2016

"Great property highly recommend central to great locations."

Very well equipped and very helpful and friendly owners. Would defiantly stay again:) - Stayed July 2016

"5 star accommodation Everything you need is here Fabulous cottage Amazing views Most comfortable bed ever Great shower room And the patio is a sun trap What more could you ever want."

Stayed April 2016

"A lovely modern cottage with fantastic sea views."

A perfect place to explore the wonderful countryside of Dorset. Stayed January 2016

"Everything about this property was excellent."

It would be very difficult to thing of things to improve. The location, standard of facilities and general layout of the place, contributed to what was a really enjoyable stay. Thank you. Stayed September 2015

"Emma & Stewart & Fudge the dog Thank you for making us feel most welcome to your beautiful, comfortable, luxury holiday cottage."

What beautiful sea views. It may have been the wettest week in August since records began but it didn't dampen our spirits. We managed to have lunch at The Hive, cream tea at Lyme Regis, Sunday lunch at Weymouth, walk along the beach at Bradstock, visit the Melpash agriculture show & so much more. Plus an evening with cinema screen and selection of movies - its been great. Thanks Em & Stew xxx Stayed August 2015

"What an amazing holiday let!"

We have stopped in many self catering properties with our little dog, but this is certainly one of the best, if not the best! It is in a fantastic location allowing us to visit lots of the amazing Jurassic Coast, and the property itself is first class, we felt at home as soon as we opened the door. The views are amazing and both the interior and exterior wonderful! The owners have worked very hard to acheive such a great place. We will definitely be back. August 2015

"We were the first booking to stay in the property and as soon as I walked up to the place I was extremely pleased with it."

Inside the furnishings are done to a really high standard, with everything looking modern. The kitchen area is brilliant, all it's features worked really well. Stayed July 2015 Inside the furnishings are done to a really high standard, with everything looking modern. The kitchen area is brilliant, all it's features worked really well.

There are no reviews featuring this term Show all reviews
Show more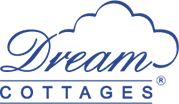 This property is part of the Dream Cottages collection.
Over 350 carefully selected and perfectly located properties, helping you create your perfect holiday.
Summary
Annexe to the main house (Burton View ID 994051) and comprising sitting room / dining room / kitchen
Laundry room
1x king size double bed
Shower room, with shower, hand basin and toilet.
Gas central heating
Electric Oven, induction hob
Fridge, Freezer, Microwave, Washing Machine, Dishwasher, Large flat screen TV, Wifi
Fuel and power inc. in rent
Bed linen and towels inc. in rent
Cot
Highchair
Off road allocated parking
2 well-behaved dogs welcome at a charge of £21 per pet per week
Patio garden.
The property
This lovely annex is the ideal retreat for couples to explore the village of Burton Bradstock and surrounding areas of Dorset with the ideal setting along the main coastal road.
Start the day with alfresco style breakfast in the delightful patio garden before enjoying a stroll along the coastal path.
A stunning hideaway with beautiful views over the magnificent World Heritage Jurassic coastline, a delightful architecturally constructed cottage for two tucked away at the top of a private gated drive, behind the main house.
You can bask in the wonderful sea view, whatever the weather; during the summer the sea reflects the sun's rays and is a vivid azure blue and on greyer days, the waves crash dramatically along the coast.
From Burton bay you can reach Hive beach which is around a 20-minute stroll and hosts the acclaimed Hive Beach Café and Freshwater Beach and holiday park, which is overlooked from the sitting room, is a 10-minute walk.
With two local village pubs, The Anchor which serves fresh provincial seafood and The Three Horseshoes which serves homemade classics you have a choice for the perfect lunch or dinner.
A conveniently situated village post office / farm shop and mini supermarket provide grocery essentials.
You could try fossil hunting along the coast or visit the beautiful harbour at West Bay.
A stay at Burton Bay is a luxurious experience; every detail has been thought about with the guest in mind.
Note: This property has a Good Housekeeping bond of £250.
About the location
BURTON BRADSTOCK
Bridport 2.5 miles; Weymouth 15 miles; Dorchester 16 miles; Yeovil 21 miles
A wonderful coastal village in Bride Valley on Dorset's picturesque Jurassic Coast, flanked by the River Bride. Burton Bradstock is the perfect spot for a peaceful break on England's south coast, with the South West Coastal Path running alongside for you walking enthusiasts. The village itself boasts 16th and 17th century thatched cottages as well as two pubs, a shop and a Post Office, the glistening Hive Beach is a wonderful spot to spend the summer days with the magnificent cliffs as a backdrop, there is also a lovely café to sit and relax in, once a year the Spring Tide Festival is held which would be worth lining up your holiday with! There are many attractions and activities to enjoy around here, with the stunning coastal resort of Weymouth making for an excellent day out. Alternatively, head inland to Dorchester and Yeovil for great shopping, architecture, eating and drinking.
View more holiday cottages in Burton Bradstock
Note: Guests should be aware that the property is situated just outside Burton Bradstock village and care should be taken if walking the short distance where there is no footpath into the village.
Note: During the summer season, the coastal road may be busier.



This property offers the following short breaks:
Winter
Off-season
Last minute
Christmas