6 Guests

3 Bedrooms

2 Bathrooms

Pets No
Features
Off road parking
Garden / Patio
Pub/shop < 1 mile
Washing machine
Dishwasher
Seaside
Broadband / WiFi
Reviews & Ratings
19 Customer Reviews
"We loved staying here, it was perfect and in such a good location."

We will definitely be back again!

"The property is finished to an extremely high standard and is well equipped with high end appliances and comfortable furniture including the beds."

Everything was very clean and well presented, The small back garden could do with some attention to make it more attractive and the garden fork left in the ground didn't help that view. It was a shame that when we stayed work was taking place on the roof of an adjacent building, with scaffolding in place which rather spoiled that view. However, we found this an ideal base for exploring Dorset and the pretty buildings and facilities of Burton Bradstock are but a few minutes walk away. Peter, the owner, was attentive, friendly and informative but never intrusive. That balance was just right. We very much enjoyed our stay.

"The Granary was the perfect place for us to stay in."

The owners were very friendly and helpful, the house was really well kept and top quality - it had everything we needed. It was in a perfect position being in the middle of Burton Bradstock, 10 minutes walk from the beach or from the south west coastal path, 1 minute from the Three Horseshoes Pub which was excellent, and yet very secluded and quiet. The garden is also beautiful and full of wild flowers. We also took the bus to Bridport, West Bay and Lyme Regis, only 1 minute from the house. We can highly recommend staying here and hope to return one day.

"Extremely comfortable accommodation."

Ideally situated for West Bay and Hive Beach. Owner hospitable and welcoming. Highly recommend.

"The Granary was perfect for our weeks holiday with our son, daughter-in-law, and two young grandchildren."

The location was perfect we hope to return.

"Great place, beautifully appointed, perfect spot for exploring Hive, Burton Bradstock, West Bay, Bridport, Charmouth and Lyme Regis."

Great Facilities and very comfortable. We (4 adults, 1 5 year old) stayed for a week and had a great time.

Thank you for deciding to provide feedback for your stay with us. As we hope that you appreciate, it is very helpful to learn from our guests, and adopt improvements and suggestions when necessary. It was a pleasure to meet you all. We're delighted that you enjoyed your holiday in the area, and our cottage. We noticed that your little girl left her coloured pebbles near the front door. Hopefully, this was intentional, rather than forgetting to take them. We are grateful to you all for leaving the cottage very tidy. It's so helpful and we really appreciate it. We hope that you enjoy the summer, and that we may welcome you again in the future Property Owner

"This is so close to being a top-notch holiday let."

There were just a handful of minor things that could be improved to make it wonderful: (1) It feels quite impersonal, probably because it's so new. A few pictures on the walls, some books/dvds/board games maybe, would make things feel more homely. (2) The smallest bedroom would be better as a single not twin room, as there's no room for any furniture other than the two beds. Where are the incumbents meant to put their clothes? (3) The dining room part of the kitchen has poor lighting … flickery and dim. It would be great if the following things could be provided: (1) A folder of information for the property, i.e. a place for the various manuals, local info, useful phone numbers, owner's contact details etc. Some of these were available but we had to hunt around for them. (2) A few hooks on bathroom and bedroom doors would be really useful. (3) It's generally a pretty baby-/toddler-friendly property, but supplying things like a high chair, a travel cot, a stair gate etc. would be incredibly helpful for groups with small children. There were some really positive pieces of feedback from our group: (1) It's a very comfortable house, decorated to a high standard, in a great location. (2) The kitchen is very well-equipped for those wanting to cook on holiday. (3) As the parents of a toddler, we were very grateful for a large, comfortable bed and super blackout blinds! (4) When the wifi stopped working, the owner was quick to come and sort it out.

Thank you very much for your feedback. We apologise for our belated reply but it enables us to provide you with the latest information. It's probably best to respond using your feedback as the reference:- Many thanks for your comprehensive and constructive review, which is very helpful. We have implemented most of your suggestions, as we decided to revert to the pre-Covid approach, which we have practised in our bungalow near Hive Beach for many years .When you visited in September 2022, we were still governed by the Covid regulations in our cottages and bungalow. Although we have still not received instructions from the booking agent, the current status of our newly built cottages features wall-mounted local views of the area, there are local news magazines, guides, books, board games for our guests. The television is 'smart', and enables our guests to select their own films via the various networks. We are advised that we should not provide high chair, travel cot etc as parents prefer to use their own, for which their child is familiar. We are pleased that you enjoyed your holiday, and wish you well for the summer months ahead Property Owner

"Thank you Peter & Pauline for a lovely stay at The Granary."

Everything we needed was there. A very comfortable home, beautifully presented.

Good afternoon, We apologise for not replying to your kind remarks, we're sorry. We are very pleased that you have enjoyed your stay with us. We consider ourselves so lucky to live in Burton Bradstock, close to the sea, and close to lots of beautiful places to visit. Thank you for the feedback regarding our cottage. It makes it so worthwhile when our guests let us know that they have enjoyed their stay. We wish you well, and hope that you will enjoy the summer months, with plenty of sunshine. Property Owner

"Excellent cottage and location."

as good as it looks and as described online. The cottage was well equipped and well presented. 10 minutes to shingle beaches, or 20 minutes with a 4 year old, and 1 minute to 2 good pubs and the post office/store. Difficult to book for a meal at the pubs but we ate in The Anchor and the meal was excellent. Charmouth worth a visit as it has a sandy beach as well as rockpools and easy to park, at least in early July.

Good afternoon, Thank you for the feedback regarding our cottage. It makes it so worthwhile when our guests let us know that they have enjoyed their stay. We apologise for not replying to your kind remarks, we're sorry. We are very pleased that you have enjoyed your stay with us. As you remark, our cottages (and our home) are ideally located to visit so many beautiful places and countryside. The Three Horseshoes is a very popular gastronomic restaurant and pub, judged to be the "Best in Dorset". Their garden offers a idyllic spot in the summer months. It's best to book early, before you arrive (Telephone number 01308 897 259) We are so lucky to live in Burton Bradstock, close to the sea. We wish you well, and hope that you will enjoy the coming summer months, with plenty of sunshine. Property Owner

"This is our first trip back to Burton Bradstock in over 35years and we couldn't of picked a better place to stay than the Granary!"

The very nice owner met us on arrival and explained everything which was good. The house is stunning (I'd move in there tomorrow), 3 good bedrooms (1 is en suite) a massive kitchen/dinning room and good size lounge. It's all been finished to a very high standard with top of the range appliances in the kitchen and lovely oak furniture in the bedrooms. It's only a couple of minutes walk to the 2 Burton Bradstock pubs/restaurants the Anchor and the Three Horseshoes. Food is very good in both although we preferred the Horseshoes, it has a walk-in garden where you can eat and drink but if you want to eat inside you need to book (book before you leave home it's very busy). There was only myself and wife staying for the week so we had plenty of room, however we didn't sleep in the master bedroom with en-suite as we preferred the next large bedroom which was a lot brighter and had a bedside unit either side of the bed which the master room doesn't have. The only thing I'd like to see added would be hooks on the bathroom doors for towels/dressing gowns. On a side note (not anything to do with the Granary) nearly all the parking in the area uses JustPark for if you don't have the money for the slot, I'd advise you to download the app on your phone and set up your account before you arrive, saves a lot of time rather then messing about in a car park doing it.

"The Property was lovely and the Owners friendly and helpful."

We felt that a few hooks for drying towels in the bathrooms would be helpful. There were five of us and felt the third bedroom would not really be big enough for a sixth adult as there is no wardrobe or draw space in this room. Situation was great with many walks around and we used Three Horsehoes, The Anchor and found them very good but you need to book early.

"A delightful property in every respect."

We researched carefully before booking, and The Granary very much satisfied, if not exceeded our expectations. Bright, modern and airy: a superb barn conversion. Well equipped, and accurately described. The location also being perfect. Safe, secure with the wonders of the Jurassic Coastline on your doorstep, easily accessed via the nearby SW Coast Footpath. Peter (the owner) met us after we arrived and provided a very thorough briefing on both the property, and all things local. That was very much appreciated, and we will definitely be back sometime soon.

"A wonderful, newly converted barn with generous spaces, fitted out to a high standard throughout."

The owner couldn't have been more helpful and the cottage was a wonderful place to stay

"We had a lovely stay."

The Granary exceeded expectations. Newly finished. The beds were comfy kings, not double. The showers were double: rain and hand, a rare treat was shower storage: somewhere to put your shower needs, thank you, no bending to the floor every few mins. Each bathroom had a heated steamfree lit mirror, touch activated, with shaver socket tucked at the side. Storage drawers under the basins. There was a huge toastily warm airing cupboard, ideal for drying things, with iron and ironing board and hairdrier ( these three not listed) Downstairs had a superb kitchen diner, lovely crockery, usual appliances. Welcome treat much appreciated. The lounge had three comfy leather sofas, nest of tables, log burner, tv. Wifi coped with three of us on it. Downstairs toilet. Thank you for the hand towel, often omitted at some places. Hallway has coat hooks, room for some shoes or in the kitchen. Downstairs had curtains, upstairs had roman and velux blinds, not shown in photos. The cottage was toasty, lots hot water. Downstairs each room had digital room thermostats. Garden furniture, seat cushions in the under stairs cupd with mop, brushes and a "Henry". The owners were lovely, friendly, informative and available. Two pubs within a short walk. 10% off at the Hive beach cafe at the nearby N Trust carpark, though you can walk there. Lovely beach n cliff walks. I felt the listing undersold the cottage with more writing about the scenic experience than the detail.

"Fantastic new cottage with plenty of space and an enclosed garden which was a bit of a sun trap."

Location is fabulous as within walking distance of beach, pubs, small shop and plenty of well marked out walks.

"My family and I loved this holiday destination."

The cottage had plenty of space and the owners met us there and were very nice. It was very comfortable with two spacious rooms and one smaller. The twin room only had two beds and no other furniture but this wasn't really an issue, and the only other thing I would have liked was if there was hand soap in the bathrooms, but that's just a personal preference for me. Overall it was an amazing stay, right in the middle of so many things to do. We loved going into Weymouth and doing the Jurassic coastal cruise and heading over to Dorchester to look in the many museums

"Accommodation was in nestled away in a quiet location but in the heart of the village, near the pubs and shops and within walking distance of the beach and cafes."

Definitely recommend this as a place to get away from it all.

"The pictures on the website dont do the property justice, we were very pleased with size of rooms and quality of all fixtures and fittings."

Website says children are welcome at the property so it would be a good idea to provide a travel cot, high chair etc and also plastic cups, plates, bowls? The crockery provided was of very good quality and we were afraid the children might break something. Luckily this didnt happen!

"Superb location, easy walk to the beach."

Fabulous cottage, very spacious and well equipped. It had everything we needed. We all absolutely loved staying here. I highly recommend this cottage as a good base for touring around Dorset. Many thanks to Peter and Pauline, very friendly owners and very accommodating.

There are no reviews featuring this term Show all reviews
Show more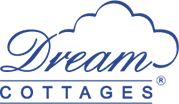 This property is part of the Dream Cottages collection.
Over 350 carefully selected and perfectly located properties, helping you create your perfect holiday.
Summary
Three bedrooms; 1 x king size double with en-suite walk-in shower, basin and WC, 1 x king size double, 1 x twin
Bathroom with bath, shower over, basin and WC
Cloakroom with basin and WC
Kitchen/diner
Sitting room
Gas central heating and woodburning stove
Electric oven and hob, microwave, fridge/freezer, washing machine, dishwasher, TV and WiFi
Fuel and Power inc.in rent
Bed linen and towels inc.in rent
Off-road parking for three cars
Enclosed rear lawned garden
Sorry, no smoking and no pets
Shop and pub 0.1 miles
The property
This beautifully presented stone built dwelling rests in the charming village of Burton Bradstock, paces away from the sandy beachfront.
The Granary offers a splendid holiday home for a family or group of friends wishing for a relaxing break in a peaceful setting on the World Heritage Jurassic Coastline.
Inside the property, find a spacious and well-equipped kitchen/diner where you can all gather and prepare tasty home-cooked meals while you plan how to best spend your days, before moving conversations into the sitting room and snuggling up on the comfortable sofas, flicking through TV as the woodburning stove warms you up.
In the summer months, throw open the patio doors and let some fresh air in while you sip on your morning cup of tea or coffee, before stepping outside to revel in the tranquil surroundings in the privacy of the enclosed lawned garden, where you can sit and get lost in a good book before heading out for a wander around the village.
When the day draws to an end, climb the stairs and choose from one of the three bedrooms, comprising a double which benefits from its own en-suite shower room, a further double room and a twin room, all well-presented with ample storage.
A family bathroom can also be found of the first floor, consisting of both a bath and overhead shower, allowing you to indulge in a long soak after a busy day exploring the local area or to have a quick freshen up in the shower before heading out for a spot of dinner at one of the nearby public houses.
This picture postcard location is full of pretty thatched cottages, traditional local pubs and a local shop and post office, with many countryside walks to discover offering some fantastic scenery.
Hive Beach is an easy walk from the property and is a must see for it's wonderful golden cliffs that follow the length of the shingle beach and creates a beautiful backdrop for a walk along the shoreline.
The quirky and colourful town of Bridport with its famous antiques market is full of arts, crafts and unique trinkets to take home can be found around three miles away, as can the popular fishing village of West Bay, offering the chance to explore the bustling harbour and to sample locally caught crabs and lobsters as well as delicious local ice cream.
Other must-see attractions include the Abbotsbury Swannery along with Abbotsbury Subtropical Gardens, the SEA LIFE Centre and Sandworld in Weymouth, as well as the vibrant town of Lyme Regis where you'll find rich history at the Dinosaurland Fossil Museum, the Lyme Regis Museum, Lyme Regis Marine Aquarium and the glorious Monmouth Beach.
The Granary is an ideal base for a relaxing staycation on the wonderful Jurassic Coast, at any time of the year.
Note: This property has a Good Housekeeping bond of £200.
About the location
BURTON BRADSTOCK
Bridport 2.5 miles
Weymouth 15 miles
Dorchester 16 miles
Yeovil 21 miles
A wonderful coastal village in Bride Valley on Dorset's picturesque Jurassic Coast, flanked by the River Bride. Burton Bradstock is the perfect spot for a peaceful break on England's south coast, with the South West Coastal Path running alongside for you walking enthusiasts. The village itself boasts 16th and 17th century thatched cottages as well as two pubs, a shop and a Post Office, the glistening Hive Beach is a wonderful spot to spend the summer days with the magnificent cliffs as a backdrop, there is also a lovely café to sit and relax in, once a year the Spring Tide Festival is held which would be worth lining up your holiday with! There are many attractions and activities to enjoy around here, with the stunning coastal resort of Weymouth making for an excellent day out. Alternatively, head inland to Dorchester and Yeovil for great shopping, architecture, eating and drinking.
View more holiday cottages in Burton Bradstock
Note: The Owner respectfully explains that electric cars cannot be charged from the domestic supply of this property. There are authorised fast charging facilities available in the local area.


This property offers the following short breaks:
Winter
Off-season
Last minute
Christmas