4 Guests

2 Bedrooms

2 Bathrooms

Pets No
Features
Garden / Patio
Pub/shop < 1 mile
Washing machine
Dishwasher
Broadband / WiFi
Reviews & Ratings
38 Customer Reviews
"Five star stay in a five star property."

"We had a lovely weeks stay in the cottage."

It was a good base for sight seeing in that area and convenient having 3 pubs, a cafe and a shop. The accommodation itself was perfect, a comfortable lounge, spacious kitchen diner plus nice sized bedrooms. We had a very pleasant and relaxed stay, thank you.

"We enjoyed our stay at Gaol Cottage, it offered everything we needed, the addition of a Smart TV would of enhanced our stay to facilitate tv on demand."

Location was good. Thankyou Karen and Dave

"We had a fantastic time at Old Gaol cottage."

A great cottage in a lovely village. The beds were so comfortable. Everything was clean and tidy. There were so many lovely pictures and artefacts around the cottage, which seemed in keeping with the age of the cottage. Highly recommended.

"Excellent cottage in a nice location"

"I loved my stay in Old Gaol Cottage."

The location was perfect for my plans. the cottage itself was lovely, much more spacious than I expected. It you come in through a cost comfortably furnished lounge, the kitchen/dining room is really big, the kitchen is well stocked with utensils. The bedrooms are big, the master bedroom is light and comfortable. The twin room is really big, yes the beds all seem a little higher than standard beds but they were really comfortable. My friend said she felt like a princess, but couldn't find the pea, just really good sleep. The owners had taken on other comments about the beds being high, and provided a foot stool to step up from. I am 5ft 2 and I didn't need the stool. The decor is very in keeping with the style of the cottage. As well as some references to the buildings former purpose, there are lots of eclectic art pieces which clearly reflect lifetime of collecting. The locals I met were really helpful and friendly. The shop/post office over the road was well stocked and the pubs were friendly and served good food.

"We really enjoyed our visit and hope to be back soon."

The owners were very helpful and friendly and the facilities were just as advertised. Cerne Abbas is a beautiful village and so quiet. Very useful to have such a wonderful pub just down the road.

Martin So pleased you enjoyed a holiday next to your favorite pub. Wonderful part of your time in the village is that it will stay with you throughout the year. Cheers Jan and David Property Owner

"Our second year at this cottage."

It is deceptively larger than it appears and is well equipped. The main point is it's location with good facilities on hand yet the village atmosphere is still there. Lots to explore and plenty of places to visit. It feels "homely" and is a great place to relax and unwind. The New Inn is just yards away and we recommend as is the Tea room opposite. Plenty of good walks and gardens to visit. Dorchester and Sherborne are close by is you want retail therapy and the coast is not far either. We highly recommend.

"Lovely property with all we needed to make our stay comfortable."

Some reviewers have mentioned the extra high beds but we had no problems with the height and the owner has put in stools in the double bedroom to accommodate those that do. It was the perfect base for our holiday.

"We had really been looking forward to our holiday in Cerne Abbas after bring unable to get away for two years because of the pandemic and Old Gaol Cottage did nor disappoint!"

It was immaculate, comfortable, quirky (in a good way) and bigger than we'd expected. My only mild concern was the height of the beds (they were the tallest I'd ever seen!) given I have two six year olds. But it really was a very peasant break in a truly beautiful location.

"The cottage was lovely and extremely clean and comfortable."

All that we missed was a full length mirror in the bedroom. Beds weren't too high as we'd previously read in reviews, but we are all tall. Lovely village with all required facilities, had no trouble parking on the street, Cerne Abass is in a beautiful area and close enough to lots of fabulous places to visit.

"We thoroughly enjoyed our one week stay in Cerne Abbas."

This charming cottage was very welcoming and comfortable, larger than we expected it to be and it suited us and our two teenagers brilliantly. We found it spotlessly clean on arrival with crisp bed linen, fresh towels and a very well equipped kitchen. It was tastefully decorated in keeping with its period and we loved the items in the cottage which were a nod to its former past. Some small changes have been made since the photos were taken with a new range oven and a lighter cream carpet in the living room. The current dining table also looks bigger with more chairs available. The washing machine and tumble drier were really helpful and there is a dishwasher too if needed. The shower worked well and there was always plenty of hot water. The four poster bed in the main bedroom was very comfortable and its height was in keeping with the style of the bed. We had no problem getting in and out but there is a small footstool if needed. The two beds in the second bedroom are like small doubles, which were very comfortable and our children loved them. The little courtyard was a nice sunny spot for a cup of coffee or glass of wine. The bin in the courtyard was very full on arrival but Dorset County Council only collect rubbish from Cerne Abbas every other week so this cannot be helped. We left all the rubbish out on the Wednesday as advised in the Cottage booklet but it was not taken. A little investigating online discovered that the Council has changed its collection day to Fridays, so on leaving it out on Friday, it was all taken successfully. We amended the collection dates in the booklet for future guests. The cleaner leaves black bags for the household waste in the kitchen, but these must be placed in the purple 'commercial waste' sacks before leaving outside for the bin men, which are under the sink. Cerne Abbas itself is a lovely pretty village with a friendly atmosphere. We were keen to support all the local businesses so bought our groceries from the Cerne Abbas shop everyday. We ate in all three pubs and sampled the local ales. The New Inn, just a few doors down, is the most pricey, but the food and service were excellent. On arrival at the Cottage, we arrived quite late in the day, rather hungry, and The New Inn were very kind to accommodate us at very short notice and were friendly and welcoming. We went back a second time later in the week where we were able to enjoy dinner outside in the courtyard. The village itself is really worth a good walk around where you can see the remains of an old historic abbey. We had a very nice Sunday roast in the Royal Oak pub located near the church. We also enjoyed a very nice evening meal in the Giant Inn, where the two young staff members were exceptionally friendly and helpful and the food was also very good value for money. We enjoyed several walks around the Giant itself which was good exercise! The hill is steep but manageable and the views at the top are well worth the effort. The best view of the giant however is from a small lay-by off the main road at the bottom (signposted). During our stay we enjoyed a visit to Lyme Regis where we met up with some family. There are some quaint fossil shops and a lovely beach (part stones, part sand). We enjoyed fish and chips on the beach for dinner. We also visited Milton Abbas and Sherborne. The highlight for us was a visit to two of Thomas Hardy's homes, the cottage of his birth place and Max Gate, a home he designed and where he wrote Tess of the D'urbervilles. Both were absolutely excellent and the tours provided by the National Trust volunteers were very informative and interesting. Well worth visiting but you are advised to book in advance via the National Trust website. All in all, we had a really wonderful stay in the cottage. It felt like a home from home and everything you could need has been thought of. A great location to explore Dorset, with some beautiful country drives. Although there is no private parking, this was never a problem, and we always found a spot to park on Long Street near the Cottage. Would we go back?......Definitely!

Thankyou so much for your feedback. we are so pleased you had such a wonderful stay and loved the cottage and the local area. Thankyou for updating the welcome folder. We look forward to welcoming back to Dorset again soon. Property Owner

"Location was great- cottage was very comfy-neighbours were very friendly"

"You need to mention the downstairs toilet, we nearly didnt book as we thought just one in the shower room could cause problems in the morning!"

The double ved was unusually high which could be if you had mobility problems, the two single beds were very spacious, alost doubles!

",1 , rubbish bin overflowing in back yard, rat was seen!"

. 2, Some mattress and pillow case protecters missing,.3, PAT testing out of date by 2 years on Electrical items. 4 cleaning very poor. Cottage first class and very nice village, letting agent very poor.

"One problem was with the beds."

The four poster was too high for us to use so we slept in the second bedroom. These beds were also high but we managed to get into the one we used just about ok. We are 5ft 2in and 5ft 6in. Very spacious cottage. Wifi was excellent. Very well equipped. Overall an enjoyable stay despite the awful weather.

"Our stay was amazing."

A personal email from the owners of the cottage was a great touch. The cottage was very clean, comfortable beds and great location.

"Very comfortable home with everything we needed."

Ideally placed to get to most Dorset attractions

"Felt like we were guests in someone's cottage rather than just a holiday Let."

Yes it has the owners items in the house but we found that charming. The cottage is much bigger inside than it looks from the outside. It is well equipped, and the owner had a new shower put in after previous comments so that was good. I have to say the location is perfect , with The New Inn next door, the Oak 100 yards away both providing good food and drink. The is a lovely coffee shop opposite and a shop next door to that. All were adhering to latest Covid rules and we felt very safe. Many places to visit within easy striking distance including some lovely gardens. The whole experience exceeded our best expectation.

"Lovely cottage one of the best we have stayed in."

The village is beautiful with a really good local shop and pubs, do take time to explore the foot paths that follow the river, go and find the well in the burial ground. Only issues was the shower needs looking into as it's either very hot or cold and the beds take a bit of getting use to as they are very high with double mattress on each bed.

"The property was very cluttered, it felt like we had walked into someones house and we were intruding stuff in cupboards and drawers."

The house was not cleaned to the standard you would expect, felt grubby, especially worrying with the current Covid situation, I even did some cleaning of my own as did not feel comfortable and only two mini guest sops left out for use. The shower was unusable as the water temp only had one setting of scalding. The outside space was overgrown and very dirty (had not been brushed for some time) There was no welcome basket upon arrival, not even milk and bread. I thought this was a must for a 4* property? Disappointing We were contacted by dream cottages on the Thursday asking why the rubbish had not been left outside as per the instructions, and that they had someone at the cottage and could they go in to get the rubbish. We told them we had left it out pre 6am is per the instructions and that it had been collected, and not to enter the property, again we do not think it is good practice to even ask to go into the property with the Covid situation. They should be going in only on changeover days as you cant be sure what they may touch. also our booking was with Skyes so it was very strange I did mention to the man on the phone about the shower and he said I should of called them sooner, I did point out to them that we did not want others in the property due to the Covid situation and theta someone else had commented on the shower in the reviews and they had done nothing. I also mention why was there no welcome basket and he said that that was due to Covid and that Sykes should of emailed me about it. I checked and no emails form anyone mention it. basically he was not interested and when I got off the call my party said they thought he just didn't want to listen. The only plus from the stay was the village was very pretty, we will not book again.

"Beautiful cottage, and village, friendly people, only problem was shower only does red hot so children not to use and the outside back of cottage tired and overgrown needs a good clean up, apart from that lovely."

Situated in perfect place to travel to all the sights and attractions, everything pretty much 45 mins away. Shame we are in the current situation as people cant seem to social distance at the beach. Nice holiday

"Cottage was exactly what we hoped in location and excellent in every way."

It was more spacious than the pictures suggested. This was my first time booking through you and I probably will do so again.thank you!

"Great cottage."

Great village,very friendly people

"Cottage was home from home great base to explore also the lovely weather helped would book again"

"Lovely cottage in a great area."

It had everything you needed and more. Beds very comfortable, ( main bedroom one was high, ) lovely homely feeling. But cottage could use a lick of paint in high traffic areas eg bathroom and skirting boards. We would definitely stay again. Also The Royal Oak, just down the road was amazing for food and great craft beers. You will enjoy staying here.

"Lovely cottage in a super location, great price!"

"We enjoyed a wonderful two weeks at Old Gaol Cottage in Cerne Abbas."

A real home from home in a lovely friendly village. Thank you.

"The cottage is wonderful and the village is lovely."

Plenty of walks, friendly people and The New Inn next door serves amazing food. The little cafe across the road serves an amazing breakfast.

"Beautiful accommodation."

The Old Gaol Cottage has some lovely artwork, a lot of history and a peaceful atmosphere. The king size four poster bed was wonderful. Unfortunately I couldn't get onto it as I'm small! The large single beds were very comfortable and both of us had really good nights sleep while there. We enjoyed a delicious meal at the Royal Oak pub. There were paintings of the pub from previous decades and some interesting antiques. The landlord and staff are very friendly. A traditional pub dated from 1504 I believe. We also visited the New Inn, with family who live in Sherborne. The lunch was delicious and the surroundings lovely, like a country Manor House. Again the staff were friendly and very accommodating. There's an old building just up from the centre of the village. It used to house visiting monks. We didn't go inside as there was no one to ask, but it was well preserved. On the same street there were several "Tudor" looking houses. One was being renovated and we could see the old lathe outside walls. A really beautiful village. Everyone we met said 'good morning, afternoon, evening'. The lady in the shop asked my husband if we were enjoying our holiday. The cafe/coffee shop is really quaint and quite busy. My husband enjoyed the full English breakfast. There are a lot of place to visit in the surrounding area. We saw the Cerne Giant and visited Sherborne Abbey, which is amazing. Along with my daughter and granddaughter I had a massage in Robin James Salon, in Sherborne. The ladies are lovely and nothing is too much trouble. Very relaxing! We shall be visiting Cerne Abbas and The Old Gaol Cottage again next year. We didn't want to leave. A heartfelt thank you.

"We have arrived at your beautiful home in Cerne Abbas."

It is more that we had hoped for and can understand why your guests return every year. We are very much looking forward to our week in Dorset - stayed July 2018

"Very well equipped kitchen."

Quality towels and bed linen. Very comfortable beds. Stayed June 2018

"Nicely situated, well equipped cottage."

It was clean and tidy and ideal for our stay. Close to village amenities and also handy for Dorchester and Sherborne - stayed December 2017

"The cottage was so charming and comfortable we loved it."

And, it was the best beds we had on our whole 3 week trip. Cerne Abbas is well located for day trips around the area and we enjoyed dining at the local restaurants (2 of the 3) on 3 nights out of our stay. Surprisingly excellent for such a small town and very friendly owners and staff. Thank you for a lovely stay.

"A well-kept, tastefully furnished holiday house in which we felt comfortable ..."

A well-kept, tastefully furnished holiday house in which we felt comfortable from the first moment - stayed September 2017

"Lovely cottage in a beautiful Dorset village."

Very cozy and homely cottage, very well equipped, very clean and well maintained. Good quality bed linen and towels. We had a very enjoyable week and would definitely plan to return - stayed October 2017

"We arrived yesterday evening at Cerne Abbas."

We loved the cottage. It is furnished very tastefully, with lovely details. All facilities are of a high standard, especially the kitchen equipment which is fabulous. I liked the blue china. This lovely cottage is comfortable and cosy and really is a 'home from home'. Thank you for sharing. – Stayed September 2017, Feedback from guests of owner.

"We have stayed in this cottage for an number of years and always enjoyed holidays there."

A lovely cottage in a lovely village - Stayed July 2017

There are no reviews featuring this term Show all reviews
Show more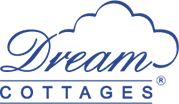 This property is part of the Dream Cottages collection.
Over 350 carefully selected and perfectly located properties, helping you create your perfect holiday.
Summary
Bedrooms: 1 x king-size double
1 x twin large single beds
Bathroom with bath, separate shower, basin and WC
Ground-floor cloakroom with WC
Sitting Room
Kitchen dining room.
Night storage heating
Electric cooker, Microwave, Fridge/freezer
Dishwasher
Washer/Dryer
Flat screen TV
WiFi
Fuel and Power inc. in rent
Bed linen and towels inc.in rent
On street parking subject to availability
Sorry No Pets
Sorry No smoking
No short breaks less than 5 nights.
The property
Previously voted England's most beautiful village, Old Gaol Cottage is located in the charming and lovely village of Cerne Abbas.
'Guarding' the village is the Cerne Giant, at 180ft, he's the largest chalk figure in the UK; folklore surrounds his presence but there are associations with fertility.
Welcoming you into the traditional cottage is the cosy sitting room, where you can cosy up with a good book or a favourite film.
The generous kitchen dining room is well equipped for all your culinary needs with everything you need to prepare that perfect meal.
The comfortable cottage bedrooms provide the perfect setting to unwind at night while recharging your batteries for a new day of activities.
The supersized single beds are a real treat and still leaving plenty of room for a comfy night's sleep.
Dating back to 1859 Old Gaol Cottage is steeped in history.
Formerly the village gaol (jail) and police station, it is now a traditional English country cottage presented for guests who are looking to enjoy the finer charms of village life.
Decorated and finished to a high standard you will find all around individual touches such photographs of the area and framed and quirky mementos of times gone past such as an antique truncheon and the jailer's keys.
As you wander through the village stop at the village tearooms for a morning cup of coffee or a delicious cream tea.
A choice of pubs serves provincial ales and good food, the village shop stocks almost everything!
Cerne Abbas is a ramblers delight with an abundance of routes right on the door step, designated area of outstanding natural beauty and nestled in the Cerne Valley the views are stunning.
Only 8 miles away is the county town of Dorchester and has a great combination of shopping, historical and visitor attractions.
The coast at Weymouth with its long and sandy beach, shops and restaurants is about a 30-minute drive away.
Many guests like to visit Old Gaol to recapture a simpler and less busy lifestyle in a pretty village for a week or so.
This cottage is perfect for a family who want to explore Dorset and its history, and what better way than to spend a holiday in a cottage with so much of it's own!
Enjoy the Owners video showing a possible day in the life of Cerne Abbas: https://www.youtube.com/watch?v=UHh7tJUXQsQ and another showing the cottage - some of the cottage has been updated since: https://www.youtube.com/watch?v=-JUhZhKWhcY Cerne Abbas have in recent years held two lovely events in June, firstly they have open gardens and secondly, they hold a music festival which are both very popular to visitors to the village.
Please check websites for details.
www.cerneabbasopengardens.org.uk and www.cerneabbasmusicfestival.co.uk
About the location
CERNE ABBAS
Dorchester 8 miles; Sherborne 12 miles; Yeovil 16 miles; Weymouth 17 miles.
Cerne Abbas is a quintessential, picturesque village in Dorset, it oozes charm and character and was once voted as Britain's most desirable village! Dating back to Medieval times, the remains of the Benedictine Abbey, around which the village grew, can still be seen today. Today, it's well known for the Cerne Giant, the 180-foot figure of a naked man cut into the steep chalk downlands, which dominates the surrounding landscape. Local facilities abound, including three pubs and a tea room, plus the surrounding countryside is a designated Area of Outstanding Natural Beauty, which offers superb views and great walks. A short drive takes you to Dorchester, Sherborne and the Dorset Jurassic Coast. A truly fascinating area close to many places of interest at any time of the year.
Note: No cot or highchair
Owner will only accept a short break of 5 nights or more
This property offers the following short breaks:
Winter
Off-season
Last minute