5 Guests

3 Bedrooms

1 Bathroom

Pets Yes
Features
Garden / Patio
Cot available
Pub/shop < 1 mile
Dishwasher
Broadband / WiFi
Reviews & Ratings
22 Customer Reviews
"We had alovely holiday."

The owner was very welcoming and attentive to our needs. Property ideally situated for town and visits to surrounding area. Thank you for a wonderful break

Thank you so much for your lovely review, it really is very appreciated. Property Owner

"Everything you needin cottage bit to far from beach but regular bus service"

Thank you Duncan I agree it is about a mile to the beach. As you say bus or a walk if you are fit. We also use a very reasonable taxi service Karl's taxis which with a party of 3/4 is very economical. Parking is a big challenge in town centre near beach hence we chose the location. So glad you enjoyed your stay Property Owner

"On entering the cottage smelled of dogs."

The general cleanliness overall was grubby, needs a deep clean throughout. The furniture and furnishings are tatty, all very tired, bedroom curtains too thin to block out street lighting. The kitchen is dark and dingy with virtually no natural light similarly the bathroom which is also very tired. Small fridge in the kitchen with very small ice compartment, bottle fridge but no freezer. The beds were nice and comfortable with clean linen although the duvet cover in the main bedroom was crumpled looked like it hadn't been ironed and the cupboard hanging space was piled up with bags of linen dumped in an untidy pile. 4 large empty drawers under the bed which could be utilised instead. The washing machine was useful but no washing line or clothes pegs. Small tidy sunny garden with seating. Having stayed in many cottages over the years HP is the poorest we have ever had, poor standard overall. Swanage is lovely but HP very disappointing.

Hi Shelia I am sorry you were so disappointed. I have checked and a dog did stay beforehand. We welcome dogs and believe that they also deserve a holiday too. I have discussed this with cleaner and we will take all steps to eliminate smells such as dogs as much as possible. We always take on this feedback so for instance we put a gate in as a guest was worrying about his elderly dog falling down steps. In terms of natural light, we cannot alter the architecture of the property, it is an old quarrymans cottage and the kitchen can be a bit cavelike but the views and garden more than make up for it. Nobody else has complained about this and for the price it is good value for money. We are talking a small cottage here, not the Ritz. The reason I think we are good value for money is that if you price compare a week commencing 7th October for one week it is £502 compared to a smaller 2 bed cottage in Swanage which is charging £984. My cottage sleeps 5 people so pee person this is excellent value. A new bathroom was installed in 2020 and new flooring installed in 2022. The kitchen cabinets were all repainted to match walls and cottage repainted less than a year ago. I agree that the Laura Ashley curtains do let in some light in the morning so I will address this. Upholstery was professionally cleaned late August 22. We have taken on your feedback but feel we must balance this with the positive reviews and the fact that many guests return year upon year. If you look you will see the cottage is fully booked. However you have the right to your opinion and I am deeply sorry that it has not met with expectations. However, If this is the poorest cottage you have stayed in then this is the poorest review I have received. We will take on board all constructive feedback. However, in future, to avoid these issues it might be better to book a cottage that does not allow dogs. Also i did message you and you had my phone number so i am sorry you did not come to me directly and i could have addressed this. I am glad you managed to enjoy the surrounding area and I wish you luck in finding a cottage more suitable to your requirements in future. kind regards Rebecca about washing line and will attend to this. I am sorry once again for your bad experience. Property Owner

"Property was very welcoming after a long drive."

Had message from the owner wishing us well. Good enclosed garden suited to dogs and small children, although there are steps. A bit of a walk into town but easily done foot path all the way. Good view at the front and parking too. Lovely would recommend.

Thank you so much for your lovely comments Caroline I hope you will return in future. Property Owner

"The property was really lovely and was a pleasure to stay there."

A nice cosy lounge with good sized kitchen with dining table. The 3 bedrooms were all good sizes with the master bedroom having outside terrace space leading from it which was lovely on a sunny day. Also had a enclosed garden that the kids loved to play in. Having 3 bedrooms in the property was great as it meant my 2 children did not have to share as having a boy aged 7 and a girl aged 5 they do like their own rooms. The only downside to property was steep stairs which would not be suitable for the less mobile or maybe parents with toddler's, but children over 4 years old should be fine. The playstation in the twin room was a nice touch. I would definitely book higgledy-piggledy cottage again if I return to Swanage in the future

Thank you so much Keith for your lovely feedback. Property Owner

"We had a lovely stay over the new year, cosy cottage, good value for money."

Able to park outside the cottage, walked the dog in the fields accross the road, and a shop, fish and chips, pubs and a great indian restaurant all in walking distance.

Thank you so much for your lovely feedback. Rebecca Property Owner

"Lovely cottage will be back very cozy"

Thank you very much, we do look forward to you returning. Property Owner

"We came two years' ago for my 50th birthday, and it was so wonderful that we didn't hesitate in booking again this year!"

Just like last time, it was superb - comfortable, relaxing, the perfect home from home and in a great location to explore Swanage and the vicinity.

Thank you so much for your lovely feedback and I am so glad you returned. Property Owner

"Nice cottage."

Easy parking. Located well for various resorts. Great balcony off of bedroom. Gets sun to late evening. Lovely to sit out on and have a snack and drink. Beds very comfy. Could do with a good clean in corners! But generally very good. Very happy with stay. Thanks for letting your cottage to us.

Thank you so much Carol for your very nice review. We take on feedback about corners. Property Owner

"Higgledy Piggledy cottage is a quirky delight, ideally situated for holidays in Swanage/Studland."

Pre arrival instructions were clear and correct; parking and gaining access on the Saturday afternoon went to plan after five PM (my only gripe with any of these holidays are the arrival/leave times - seven hours for prep always seems overkill on a small family home). I was contacted by the owner on the Sunday afternoon to check that all was ok - she was able to resolve some minor issues I'd found (soap dispenser in the bathroom, explaining hot / cold tap being opposite to UK norm - worth knowing for kettle filling time!). I had some other queries during the week which she responded to very promptly, very good service. The rooms are very individual, with decent bedding, sufficient hanging/storage space and great views. The garden is perfect for dogs - astro turf is excellent for seeing and removing their gifts (and a good supply of poo bags was provided gratis), and there were lots of seating options for us to enjoy afternoon tea and morning coffee. The kitchen facilities were easy to use, though the toaster was only a two slot which might be annoying if six of you are breakfasting and fancy some hot buttered crumpets...( Do you get the impression that I'm struggling for negatives? You're not wrong

Dear Vince Thank you very much for your feedback, which really made me smile! Well yes the wrong way round hot/cold taps in the kitchen was a mistake but Higgledy Piggledy cottage - you can kind of get away with it. As soon as the toaster dies it will be replaced by a six slot toaster ha ha! I am so glad you liked it despite having a heatwave and then you got the much needed rain!! Hopefully some bursts of sun came through. All my best, Rebecca Property Owner

"We had such a lovely stay at the cottage, perfect location, comfortable accommodation with everything we needed for a pleasant stay."

We particularly enjoyed sitting out in the enclosed garden, very peaceful. There was a good local shop with everything you need and a lovely Indian and Fish & Chip Restaurant just down the road. It was a good 20 minute walk into Swanage and we found with two young boys the car was a better option some days but plenty of parking at the front so not a problem. Lovely relaxed holiday, thank you.

Hi Lisa, I am so very pleased you had a lovely stay. I do hope you will come again. Rebecca (property owner) Property Owner

"We so enjoyed our stay at Higgedly Piggedly cottage."

It is very well equipped for everything you need for a self catering holiday. It's cosy and comfortable and the beds are so comfy. We loved the balcony and relaxing round the garden table. It's near to a little shop and the parking was fine. It was good value for money and we would love to stay again . Thank you so much.

Thank you so much Wendy for your lovely feedback, it is so very appreciated. All my best Rebecca Property Owner

"A traditional seaside terraced house, well positioned with co-op, fish and chips, Indian restaurant and pubs all within a couple of hundred yards and an easy 20 minutes walk to the town and beach."

The house was clean and well presented and the garden is a proper sun trap, with tables and chairs, easy chairs and a parasol. The owners went out of their way to make us feel welcome, providing some gratefully received essentials and messaging to let us know the cottage was ready before the stated entry time and after the stated departure time. Be aware that the stairs are narrow and steep and the bathroom is on the ground floor - no problem for us though, and we had a great holiday.

Dear Rupert and family, thank you so much for your lovely feedback. The garden is indeed south facing so even on cooler days you can hopefully catch a few rays! I do agree about the stairs being steep. I have just arranged for carpeting with rubber nosing to be done in July, hoping that may improve the stairs particularly for our older guests or anyone with any mobility issues. All my best, Rebecca Property Owner

"We had issues with the heating and disposal of rubbish and cleaning."

We actually had a visit from the property manager to try and fix the heating, and he could see the property was not clean to a professional standard, the general cleaning was not good at all. There was no bin for the disposal of rubbish and we actually took it to the local disposal centre ourselves, there were no instruction's for where to put the linen and towels etcetera, and there were food items left in the cupboards, also there was a cupboard in the main bedroom which had hanging facilities, but we could not use these as the cupboard was full of stuff! The property could be improved greatly with a good clean and tidy up in general, also there were fairy lights all over the place , but not working and made the place look a general mess. Also the three piece suit was very grubby looking, and the throw on the settee was stained. We feel it needs attention.

Hello Eileen, Thank you very much for your feedback and I am very sorry that you were not satisfied with cleaning etc. I completely take on board the issues with the heating in that it is controlled by an e-thermostat that was perhaps unplugged by a previous guests. I just spent the week on the phone to Google Help in Romania, very frustrating and we will be reverting back to the old fashioned type of thermostat in future! I am sorry about food items, I always make sure there is a pint of milk, tea bags, coffee and sugar as well as salt and vinegar for nearby fish and chip shop. Sorry if the batteries had run out in the fairy lights, since my husband's cancer diagnosis we have not been able to always get down to replace the batteries and so sorry if they made it look a "general mess". I do leave some batteries in the medical cabinet if people want to replace. The main fairy lights are operated by remote control and to the main plug, you just direct the remote at the socket. I understand that not everyone is a fairy light type of person though. I do take on board that my clean linen was taking up a bit of space and I am sorry about this, I was not aware of this. I have moved some out now to create more space. I am sorry there was no where to put your used linen, most guests just leave it on the bed and it gets changed by my housekeeper as you would in a hotel. I am sorry about the bin issue, it is a case of putting the purple bin bag out that is provided in the lidded kitchen bin for collection on Friday. Apparently, I am the only owner who has had their commercial wheelie bin stolen, but I am going to attempt to buy another one as I see this as an issue. I have spent 4 days at the cottage myself, cleaning it within an inch of its life and having it re-painted. I am going to ensure that now my husband is doing better that we come down more regularly so that we can pre-empt anything in future and ensure that everything is to the highest standard. It is an old cottage so not as easy as a modern Barratt type home to clean. I do hope that despite these issues you have not been too put off returning, Higgledy Piggledy Cottage. All my very best, Rebecca Property Owner

"The place is lovely and the location is perfect ."

I had read reviews with regards to the disposal of bags and that the wheelie bin had disappeared some time ago. I was disappointed that the previous occupiers had left three bags of rubbish and these were on the front foot path when we arrived. Considering we could not access the property until 5pm due to cleaning , one would have thought the cleaners would have had the sense to dispose of these or arranged the disposal of these. Consequently these were ripped open throughout the night and I found myself clearing up someone else's mess that had been scattered all over the front pavement. Not what I really wanted to spend my holiday time doing! To the right of the property about a minute drive away there is a refuse centre next to the Texaco garage , clearly signposted. I not only disposed of the previous occupiers rubbish but also took my rubbish there also ( this took no longer than 5 minutes in total). I would suggest the owners "urgently" obtain another bin or make it clear that there is a recycling centre and the location. I had no problem taking my rubbish to the tip but was not impressed that I had to clear up someone else's rubbish and dispose of this. I would stay at this location again as I have no issue with disposing of my own rubbish.

Hi Dean, I completely take your feedback on board. I initially set up the cottage with a purple wheelie bin but unfortunately it went missing "presumed stolen" so after that I took the example of the next door holiday home and just provided the purple bags. My housekeeper frequently takes rubbish to the refuge site, probably the nicest dump I have visited! We recently stayed and I put the rubbish outside the night before on Thursday evening. The next morning, seagulls had attacked the "sea gull proof" bags scattering rubbish everywhere. I have ordered another wheelie bin and hope this one lasts. Thank you for the valid points raised. Property Owner

"Great Cottage my only comments would be."

Rubbish collection is not correct in the info book. There is no bin outside the house. Be had to take our rubbish to the tip. No recycling. It also asks us to clean the property. We hoovered but there are no cleaning products (apart from fairy liquid). Having said this the cottage was well equipped in a great location. I would image parking would be a nightmare in the summer.

Thank you Paul, sorry about the wheelie bin issue, have ordered a replacement. Thank you for your feedback about cleaning items. I will address this. Parking is not too much of a problem as it is outside of the main town so you can usually park even in high season. Property Owner

"We had a lovely few days in the cottage, which is around a 15-20 mins walk from Swanage sea front."

It's small and cosy with a sunny, bright main bedroom. Plus 2 other good size bedrooms. The cottage was well equipped, clean and everything was in good working order. The stairs are quite steep so do need to take extra care. Good outdoors space with a small garden to the rear and a lovely balcony off the main bedroom. Enjoyed fab walks to Studland Bay, Corfe Castle & Durlston Country Park from the cottage.

Hello Sue, I am so glad you were satisfied and I do agree about the steps. I am getting the stairs carpeted with rubber nosing so hope this will help. Warm Regards Rebecca Property Owner

"Comfortable stay and good local amenities."

Handy for walks for dog. Freezer needs defrosting and door fixing. Doors need some work as hard to close. No wheelie bin as mentioned in book. Nowhere to put recycling.

Thank you very much for your kind feedback. I agree the top freezer compartment that I can't seem to fix and hence I will get a new one as soon as I am able to go myself. It is annoying about the wheelie bin but unfortunately somebody stole it, hence we just provide the purple commercial waste bins. We do hope you will come again. Property Owner

"Comfortable cottage in pleasant location."

Everything you need for a self catering holiday. Fantastic shower marvelous after a long days walking. House very warm and comfortable. Pleasant garden to sit in if weather permits. Kitchen could do with a few eggcups if possible. A special thanks is due to Sykes for the very prompt response to replace our faulty curtain rail which fell down. Thank you.

"The cottage was lovely."

The bedrooms were fresh and welcoming. The water pressure of the shower was great. The cottage was rather spacious and bigger than others we stayed in previously (a few doors down) and a good size kitchen with a table was so good! It was a bit chilly to do my morning yoga on the patio this April but the outside space was also lovely. Good location too, easy to park nearby and easy to walk in town or to the beach. I would definitely recommend.

"We thoroughly enjoyed our time at Higgledy Piggledy Cottage."

There were a couple of issues: first, the tap that changes from shower to bath was stuck so we couldn't have a shower on the first evening, but this was very promptly sorted out by the lovely owner Rebecca; and then on the second night the boiler came to a halt and we woke up the following morning with no hot water or heating, but once again Rebecca got straight onto it and had a plumber with us within 15 minutes who resolved the issue in five minutes. What more can you ask for? It's situated in a great location as described in the advertisement. A very cosy cottage with a good size kitchen and a nice little garden out the back. I would definitely stay again, not just because we liked the cottage but because the owner was so responsive and friendly. If i changed anything, I would ask for a toilet upstairs as going downstairs at night is a little bit annoying and I do like an open fire place. Shame about these things, but otherwise perfect!

"A superb little cottage, great location and very comfortable."

Thanks to yourselves and to the owner for making it such a wonderful place to stay, if possible we would like to return at some point. It was a lovely base from which to explore Swanage and the surrounding area - less than 10 minutes by car to Corfe Castle and a pleasant 20 minute stroll to Swanage and the beach. Also less than 2 minutes walk to a very good Indian takeaway!

Thank you so much for your very positive feedback and I am so glad that you enjoyed your stay at the cottage. As a new owner; it was lovely for me to hear this; and I do hope that you will return to us in the future. Property Owner

There are no reviews featuring this term Show all reviews
Show more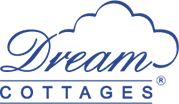 This property is part of the Dream Cottages collection.
Over 350 carefully selected and perfectly located properties, helping you create your perfect holiday.
Summary
Over three floors
Three bedrooms: 1 x double with balcony, 1 x twin, 1 x small double
Ground floor Bathroom with shower over bath, basin, WC and washing machine
Kitchen/diner
Sitting room with electric fire.
Electric oven and hob, microwave, fridge, dishwasher, washing machine, TV
Fuel and power inc. in rent
Bed linen and towels
Rear garden with lawn area and patio area with table and chairs
Wi-Fi
PS4 in twin bedroom
Roadside parking on a first come first served basis
Accepts two well behaved dogs at a cost of £21 per pet per week
Sorry, no smoking allowed
Shop 0.2 miles, pub within 0.1 miles
Note: The property has steep steps
The property
Enjoying a wonderful position at the eastern end of the Jurassic Coast, amidst the hustle and bustle of Swanage is the quaint, terraced Higgledy Piggledy Cottage.
This charming retreat is perfect for families seeking a base in which to call home as they explore the dramatic beauty of the Jurassic Coast and the plethora of things to do within the area.
Enter the cottage and be welcomed into the real home from home sitting room, where the character exudes from the exposed stone-built wall.
Look forward snuggling down on winter's evening and getting cosy on the sofas, as you tune into the TV.
Move through the property and head into the kitchen, which enjoys a contemporary design and everything you could possibly need to cater some delicious dishes, as well as a dishwasher to offer a helping hand.
Once your meal is ready, regroup with your loved ones at the dining table to relish in some much-needed catch up time and pop open a bottle of something to cheers to a wonderful holiday in Dorset.
On the ground floor find a family bathroom with a shower over bath.
When sleep calls, make your way upstairs where you will find a choice of three elegantly appointed bedrooms.
On the second floor there is the master bedroom which boasts a double bed and patio doors that opens up on to a patio area with table and chairs, making a perfect spot for a cup of tea in the morning and a spacious single bedroom.
Stairs will lead you up to a twin bedroom, offering a PS4 and flexible sleeping arrangement to suit the needs of any party make-up.
To the exterior is a wonderful garden area, where younger guests of the group can look forward to playing on the lawn area, whilst the adults enjoy a spot of alfresco dining during a balmy afternoon.
Head into the centre of Swanage, where you will be delighted to find independent butchers, bakers, fishmongers, farm shops and supermarkets, accompanied by a range of pubs for that well-deserved pint or fine dining restaurants to sample freshly caught seafood.
If you are visiting during Regatta and Carnival Week, look forward to the lively atmosphere of a Caribbean-style event with dancing, music and spectacular fireworks.
Attractions from the cottage includes the Swanage Railway, where you can hop on board a stream train, taking you through the beautiful Purbeck countryside and past Corfe Castle and back to the sandy beach of Swanage.
Stroll the characterful pier of Swanage before you soak up the sunshine at the beach or uncover the town's past at the museum to gain an insight of the dinosaurs that once walked the Jurassic Coast.
Head out of town to discover more of the Jurassic Coast, recognised by the UNESCO for its outstanding geology, offering spectacular cliff top walks to discover the geology of 185 million years and breath-taking coastal views.
With both coast and countryside of Dorset awaiting to be discovered, Higgledy Piggledy Cottage is the perfect place to bring your loved ones to.
About the location
SWANAGE
Wareham 9.7 miles; Poole 20 miles.
The small, family-friendly seaside resort of Swanage is situated at the eastern end of Dorset's famous Jurassic Coast, on the celebrated Isle of Purbeck and is probably best known for its wonderful, gently shelving golden sands. The little town offers visitors plenty of shops, good pubs and restaurants, some of which specialise in locally caught seafood, and is also well known for its annual jazz festival, which takes place each July. The attractive, Victorian wooden pier offers a great place for a stroll or try fishing, and often used a departure point for divers, it's a wonderful place to watch the world pass by. The historic Swanage Railway has its terminus in the town and regular nostalgic steam engine trips take tourists for a picturesque 6-mile journey, chugging through lovely countryside to stop just beyond the romantic ruin of Corfe Castle. Nearby Durlston Country Park offers a lovely day out with spectacular coastal walks, dolphin spotting and wildlife watching, together with comfortable viewing points and a well-stocked cafe for a treat after all the fresh air. Take the short drive to Studland, which has one of the finest beaches in the country, surrounded by heathland, together with the regular chain ferry, which crosses the mouth of Poole Harbour to Sandbanks. This truly is a delightful holiday destination at any time of the year.
View more holiday cottages in Swanage
Note: Stairs inside the cottage are quite steep - children need to be supervised at all times.
Note: Steps leading up to garden area - children need to be supervised at all times.
Note: The neighbouring property has access to the back garden in case of emergencies.
Note: Please note that the TV has now been removed from the master bedroom.
This property offers the following short breaks:
Winter
Off-season
Last minute
Christmas