4 Guests

2 Bedrooms

1 Bathroom

Pets Yes
Features
Off road parking
Ground floor bedroom
Open fire
Garden / Patio
Pub/shop < 1 mile
Washing machine
Broadband / WiFi
Reviews & Ratings
34 Customer Reviews
"Great location for visiting the Jurassic Coast."

Accommodation had everything you could need, even beach equipment. Highly recommended the lodge.

"Had a great time, despite the some bad weather."

The lodge had all we needed for a great time. It is on a main road but traffic is minimal, there are no Street light along the road, there is a path but if you go out after dark to take the dog for a walk make sure you have a torch and can be seen. There are loads of place off the main road to walk the dog but best look at a map first as there not always obvious where you can walk. Would return if we decide to visit Dorset again.

"Thank you for our stay and for the leaving some complementary goods."

The holiday was enjoyable as the cottage is in a good location for exploring the area. It was clean but smaller than expected and from the photos. In particular, the bathroom was very small and any one with mobility problems would find it difficult to get in and out of the shower. The washbasin was so small it was difficult to use. Some of the furniture was tired and the TV could be retuned. The equipment in the kitchen was adequate and there were lots of cleaning products provided but some utensils could be upgraded and it would have been nice to have had a baking tray to use in the oven.

"We had a great little holiday in the cottage."

The photos of the property make it look a lot bigger than it actually is, especially the bathroom! But we made it work. The bed was unbelievably comfortable, and the blackout blind in the main bedroom worked wonders. Well equipped kitchen, with plenty of cleaning products to keep everything up together. We had a few electrical issues whilst staying -the washing machine didn't work, so we had to handwash A few items. However John did offer us the use of his machine if we were needing to wash any clothes again. The toaster also tripped the electrics, but John went out and purchased a new one, amazing! We loved the additional beach towels, parasol and windbreaker. We made the most of those when travelling to Durdle Door. The shower pressure was quite poor, and the temperature of the water wasn't very consistent. Had several shocking moments of freezing water, but the temperature returned to normal after a few seconds. So nothing too major! Overall, we thoroughly enjoyed our stay, and we'd absolutely love to return!

"Our week at Toll Lodge was fine (albeit that the weather was not that good)."

The accommodation itself was very good, the scenery fantastic and Dorset county brilliant.

"We had a lovely stay."

It stayed cool and comfortable in the cottage during the heatwave! Cottage was beautifully presented and had everything we needed. In a good place to travel to lots of attractions nearby.

"Toll Lodge is absolutely delightful, could not fault it in any way."

"Great stay at Lodge, really modern with everything you need!"

Would definitely stay again, thank you

"We think we should preface remarks by explaining that we have a touring caravan and have been caravanners for almost 40 years."

So booking a cottage is a relatively new experience. So we are used to having everything familiar to us when on holiday. We felt the cottage was adequate and gave us a pleasant experience. However we did find the cooker controls quite frustrating and also found that there was insufficient hot water from taps. We had to boil a kettle for washing up and it would have been unpleasant if we had used the bath. The water leak from the wood burner was a little disconcerting but after talking to the owner understood he was doing all he could, and, of course, there had been exceptional rainfall. The Key Safe was also quite difficult to use. However we will be continuing to have this kind of holiday but in other parts of the UK.

"What a lovely place to stay."

Really enjoyed it. The place is in a perfect location and exceeded our expectations. Would recommend. Thanks. Craig.

"Lovely holiday home with all home comforts plus a lot more in an outstanding area for walks long and short."

"Bed could do with being bigger and a hand rail in shower"

"This was more than home from home."

It was a lovely cottage and presented perfectly. It had all the facilities you needed, even sun loungers, parasol and wind breakers for beach use. Soap, shower jel cleaning products, towels etc. I fully reommend this cottage to people with dogs. It has walks around the village as well as nearby. It was perfectly placed for all the attractions Dorset has to offer. Thank you to thd owners fof a beautiful place.

"Toll Lodge in Frampton, Dorset was a perfect home form home for a small family, plus our Springerpoo dog Millie."

It felt very Covid-19 safe (key safe was a great idea!), was super clean and had everything you'd need - even a toastie sandwich maker and thermos coffee cup! The garden was enclosed and safe. Lovely spot in the sun to relax in - we were lucky with the weather. Perfect location for town, county and Dorset's great beaches. Dorchester is a short drive away and there are some great pubs and country walks close by. We had a brilliant week in Dorset and came home with lots of lovely memories.

"The cottage itself was comfortable and well kept but the kitchen was exceptionally equipped with everything we could possible need."

We had a very relaxing and enjoyable stay.

"Toll House was very warm and comfortable."

One minor point, the bathroom was quite small, the bath awkward to get in and out of. Apart from that it proved to be an ideal location for exploring Dorset.

"Toll Lodge was just like walking into your own home, the furniture and beds were very comfortable and small items such as washing up liquid, tea towels, bedside clocks etc were all there."

"Very well furnished and equipped."

The Wi-Fi was rather erratic but we were fully warned that this would be the case. Excellent - nothing more to say!

"The cottage was clean and well-appointed and better than expected We received a warm welcome from John & Karen when we arrived and they were on hand to help in any way they could."

. It has been a great location for exploring the Jurassic coast and National Trust properties and we have had some great days out. We booked the holiday last minute because the weather seemed settled and we have not been disappointed..

"We had an absolutely wonderful stay at Toll Lodge."

We would happily book this property again. Stayed July 2018

"Booking process worked well & your instructions are clear."

Toll Lodge provided high-quality accommodation, and was very clean and well-presented. It's all on the level save for the front door step in (so great for anyone who might struggle with stairs). There is a small back garden accessed by stairs. Parking is right outside the door. The location is great for a car-based touring break in Dorset. Stayed July 2018

"Lovely clean tidy modern and well equipped cottage."

We had a great week . We would use this cottage again. Stayed August 2018

"Anything and everything you could ever need was easily found in this delightful cottage."

Every little luxury was there. Even a posh box of biscuits along with the tea bags, coffee and sugar. Karen and John the lovely owners were very helpful. Stayed June 2018

"Great stay, lovely place which was very warm and a pleasant stay."

Would definitely book again. Stayed January 2018.

"We thoroughly enjoyed our stay at Toll Lodge, which was very comfortable, and furnished and equipped to a high standard."

We also felt that the cost was reasonable. The property is in a quiet village, yet easily-placed for Dorchester and the Jurassic Coast, as well as for trips to inland attractions. Highly recommended! - Stayed September 2017

"Lovely Cottage that had everything we needed."

Booking process really straight forward and all information received was clear and relevant. Thank you - stayed August 2017

"Lovely place to stay in a beautiful location within easy reach of many other places of interest."

It has everything you could possibly need for a getaway. Stayed October 2016

"Excellent property."

Very clean, well maintained. Very friendly owners. Stayed August 2016

"Very comfortable and well-equipped cottage."

Great location for exploring Dorset. Owners gave us good advice on places to visit and local restaurants; they live close by and are happy to help if you need anything. Stayed February 2016

"Property in excellent condition and very clean."

Owners (who lived next door) very kind and welcoming. Property was compact but had everything we needed. Will definately use again without hesitation. Stayed August 2015

"Lovely, clean place to stay - would definitely recommend"

"The accommodation was very clean,well equipped with everything."

Owners / Agents very responsive to queries and addressed any issues promptly. Would definitely book again with dream cottages and indeed Toll Lodge and would recommend this accommodation to friends and family.

"Enjoyed the holiday would recommend it"

"The cottage was immaculate and well equipped with everything you could need."

There are no reviews featuring this term Show all reviews
Show more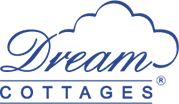 This property is part of the Dream Cottages collection.
Over 350 carefully selected and perfectly located properties, helping you create your perfect holiday.
Summary
Ground Floor Bedrooms: Bedroom 1, double bed
Bedroom 2, twin single beds
Bathroom, P shaped bath with shower over, basin and WC
Open plan Living Kitchen Dining room.
Electric heating
Wood burning stove in Open plan Living Room, Microwave, Fridge/freezer, washing machine, flat screen TV/DVD with freesat
WiFi
Parking at front of property for two cars
Garden Terrace with furniture
Fuel and Power for wood burner fuel inc. in rent (see notes)
Bed linen and towels inc. in rent
Welcomes one well behaved dog, charge of £21 per pet per week Sorry no smoking.
The property
Toll Lodge is a charming two-bedroom ground floor annex set in the lovely village of Frampton in Dorset and the owners live close-by. Welcoming open plan living area with kitchen and dining room will make you feel cosy in this beautiful country cottage.
Relax by the wood burner and sit together in the evening. The property is surrounded by wonderful rolling hills with many paths and bridleways for walker's pleasure.
Even though Toll Lodge is situated on the main road, it's a quiet village. The property will suit to cyclists as there's a cycle path from Dorchester to Maiden Newton that runs through the park from Grimstone to Southover to Frome Vauchurch.
Around four miles from the property you will find a county town of Dorchester with few museums, array of shops, restaurants and farmers markets.
The traditional high street is peppered with popular shops that are complimented by lanes with charming boutiques and antiques. Seaside town of Weymouth is a short drive away too that would make a great day out.
You can bask in the sun all day or browse through the town centre shops and look for souvenirs to bring to your loved ones. West Bay is 9-mile drive away with sand cliffs and lovely walks either along the sea on the beach or along the clifftops. 30-minute drive East will take you to famous Dudle Door and Lulworth Cove with beautiful Purbecks and Corfe Castle further. Whatever the season, Toll Lodge is a wonderful getaway for small family or couples.
About the location
Frampton
Frampton is a small Dorset village, situated between Dorchester and Crewkerne. Still very much a rural village, it is surrounded by beautiful Dorset countryside and plenty of lovely walks or cycle including the cycle path from Dorchester to Maiden Newton. Although enjoying a lovely rural aspect, Frampton is under 6 miles from the Country town of Dorchester where you can find all the high street amenities you need as well as interesting attractions including, Max, Gate Thomas Hardy's 19th Century former house, the County Museum, and The Teddy bear Museum. Maiden's castle, the Roman fort sits on the outskirts and is an enjoyable walk. Bridport is around 15 miles away and has a much-coveted antiques and collectables market, as well as many independent shops and cafes'. A short 1 miles drive from Bridport is West Bay, the seaside Harbour village, famous for it's role in ITV's Broadchurch series. As well as seeing many of the now famous locations used, be sure to enjoy local fish and chips on the harbourside and an ice cream on the seafront.
Note: The owner advises that Toll Lodge is not suitable for children under 5 years old due to the steep stone steps in the garden. Note: WiFi - Please note due to the rural location of this property the WiFi continuity cannot be guaranteed. Note: one basket of logs provided autumn/winter. Note: Steps leading up to enclosed rear garden
This property offers the following short breaks:
Winter
Off-season
Last minute
Christmas