5 Guests

3 Bedrooms

2 Bathrooms

Pets Yes
Features
Off road parking
Open fire
Garden / Patio
Cot available
Highchair available
Washing machine
Dishwasher
Broadband / WiFi
Reviews & Ratings
22 Customer Reviews
"The listing needs to be updated to reflect the fact that the village pub and shop are not open and apparently haven't been in a while."

It beggars belief that the owners were unaware of this and it was disingenuous, at best, not to have the listing accurately reflect the current situation. Additionally although clean on the surface the cottage could certainly benefit from a deep clean throughout. The manual went to great lengths to explain, when and where the dustbin should be be left for emptying which we complied with, however is it to much to expect that at least one replacement bin bag be provided. Complying with the instruction for bin collection mid-week ensures you will be in need of one. Although the cottage is quite well situated and relatively comfortable there are no welcoming touches, as has been our experience elsewhere. Throw away packs as per the standard service station don't quite measure up and no starter pack for the wood stove without easy access to one (as mentioned village shop closed) sends entirely the wrong message

"What a lovely place to stay!"

A shame that the local shop and pub were closed but it's not too far to Dorchester for shops and a pub in the next village. A great house, all the amenities you might need and very comfortable for everyone! It was a little hard to find it as the lane sign is covered by plants. The only thing I would keep in mind is the stairs are quite steep for youngsters and older folk, and there isn't a stair gate to stop little ones climbing (we had a 21 month old). I'd stay there again in a heartbeat though.

"Really lovely cottage, clean and comfortable."

Previous reviews list a few issues, but we found the beds comfortable and didn't feel the need for long mirrors, hairdryers or wardrobe hanging space in the bedroom! The stairs are narrow and low ceilinged, I probably wouldn't take a small child or elderly relative here, otherwise just duck, it's charming. Wifi very good, DVD player doesn't work. We would highly recommend this place.

"What a lovely well positioned property."

The house was beautiful, lots of character and history. The neighbours were very friendly and we couldn't have asked for a more friendly village setting. Dog walking just outside the door, 3 nice pubs within walking distance and a small shop for those forgotten essentials (the local sausages they sell are to due for!). We really enjoyed our stay, kitchen was well appointed, have everything you needed (might be worth mentioning in the description that it does in fact have a small freezer, wish we had known before hand). Only issues we came across were the stairs, very windy and difficult for my ageing Mum, also the low ceiling height as you went you went up the stairs meant the first few days we all bumped our heads multiple times!. Lounge was very comfortable, need a new TV remote, the volume buttons didn't work properly even with new batteries. With regards to the bedrooms, they were a good size, only one has a wardrobe but we utilised the landing cupboard hanging space which was really useful. The beds were fine but the mattresses were a little lumpy and soft, leading a few aching backs, also the duvet in the master bedroom was lumpy and the duvet cover had a 4" rip down the seam where the duvet kept coming out. All in all, we had a fabulous holiday and will definitely be using this property again.

"Lovely holiday."

The Old School House was very well presented and prepared for us. Kitchen very well equipped and focal point of the house. Wi-Fi brilliant and tv reception strong. We are very happy we chose to stay here. Improvements we would suggest - we all banged our heads coming downstairs - could some padding be put on wall? Could a wardrobe be put in double bedroom? Full length mirror would be useful. Bathroom needs shelf above wash basin. Single beds are very soft. These are minor points, The overall experience was very positive and we would go again! Coast easily accessible and car parking fine. Thank you.

"The only minor criticism I would make is that the pickup day for the bins is inaccurate since our rubbish wasn't picked up."

Hot water arrangements are a bit confusing. Otherwise, we had a lovely time and enjoyed the cottage very much.

"The Old School House was lovely."

The kitchen was well-equipped and spacious and the chairs and beds were comfortable. The showers were modern and efficient. We were surprised, however, to find nowhere to hang clothes in two of the bedrooms and no mirrors in those two rooms either. Rubbish disposal was a problem. We were asked to place all our waste in bags in the wheelie bin and take that out to the road on Thursday evening. The wheelie bin was already almost full when we arrived and, although we squeezed some of our rubbish in and put the bin out on Thursday evening, it had still not been emptied by the time we left on Saturday, so we could not empty the rest of our rubbish from the kitchen bin, and there were no black bags to replace the one that was in the bin when we arrived.

"We had a very enjoyable time in the cottage with the dogs, lovely house, great walks and helpful neighbors."

My main criticism is the quality of the beds and bedding, the mattresses were all too soft and the pillows and duvets were cheap ! Also the sound on the TV wasn't good. Other than that we had a good time.

"Lovely cosy cottage."

Great kitchen. Most things provided. Beds comfortable. Good touch to provide books and DVD's, but DVD player old with scart connection which Smart TV did not have so unable to play DVD's. A mirror in the double bedroom for drying your hair would be nice. Used vacuum to clean but very low suction so not much use.

"The Old School House was lovely and we really enjoyed our visit."

The house was warm and comfortable and the location was super with footpaths everywhere. The walk up and over the hill to Cerne Abbas was a favourite for us. The Thimble Inn a couple of miles along the footpath was smashing, dog friendly with really good food and friendly staff. The 2 pubs actually in Piddletrenthide are closed so that information needs updating to avoid disappointment. We'd definitely consider returning here and we certainly recommend this house - thank you

"This is a charming, spacious house with lots of character in a quiet village location."

We found it quite clean and well equipped for our needs. The staircase might be difficult for some people - you have to duck halfway up and it curves at a sharp angle near the top like a spiral staircase. We found the drains in the shower of the main bathroom and the basin in the on-suite partially blocked, which has been mentioned in other reviews. There are a few minor inconveniences - nowhere to put anything down in the ensuite so a shelf above the basin would be useful, as well as soap dishes on the walls of the two showers. There is a hairdryer in a drawer in the master bedroom, but it would also be convenient to have a dressing table with mirror to dry your hair. The location of the house is perfect for getting out and about. Most places we went were about 30 minutes away. We would be happy to stay here again.

"Lovely walks from cottage around the village."

Unfortunately both pubs in village were closed which was disappointing. However the Thimble Inn just down the road was lovely great food, nice beer garden. You can walk the footpath through fields and green lanes easily within about half an hour, lovely off road walk too n dogs welcome. Cerne Abbas up the road lovely village too for a visit

"Really lovely cottage, very clean and cosy."

"Just a couple of items that were not cleaned."

The cafeteria left in the kitchen still had coffee in it were it was not washed after the last people who stayed there. The garden furniture had not been cleaned for sometime especially the one table, and there was birds droppings all down the back of all the garden chairs. Everything else was very good.

"Upstairs -----the facilities are of a high standard but the lay-out is "quirky" egs:-doors open onto other furniture door from shower in bathroom onto toilet main bedroom, it is necessary to enter the room and close the door to reach light switch!"

Downstairs-----insufficient crockery and cutlery sink and shower in en-suite were blocked Stairs ----mention needs to be made of their difficulty,I feel.

"Beautiful property and quiet village location."

Needed to be flexible to get up and down the stairs to avoid banging your head. Not noted on the property description. Wasps from a nest in the loft are getting into the bathroom. Village shop closes daily at 3.30pm and the pub is currently closed (September 2020). I appreciate this is out of your control. Rubbish is collected fortnightly not weekly, advised to put wheelie bin out each week but may be in vain. Also if you are the second week then there will be less bin space for your rubbish.

"Lovely week away."

Cottage very comfortable.

"We have had a lovely week in The Old School House!"

It's a big, quirky old property with lots of fascinating history and the 4 of us have been very comfortable there, the place would accommodate 5 easily with room to spare. The kitchen is huge and the facilities very good indeed, a huge range cooker, lots of pots and pans and a large utility room with good quality washer and dryer. Plenty of hot water to fill the lovely big bath and when it dropped chilly on an evening the central heating kicked in and warmed the house nicely. The location is great too- 30 minutes to Poole, less to Weymouth and lots of lovely eating pubs within 10 minute's drive. (The pub in the village looked shut unfortunately) Other reviews have said the house was "unclean" - we found the kitchen and bathrooms spotless. The rest of the house may have been slightly dusty, windowsills and skirting boards etc but it's an old house, in the country with beautiful leaded windows, some dust/cobwebs are inevitable. Some of the linens looked a bit tired and the decorative cushions/throws for the beds were all stowed away rather than laid out to make it look nice however all in, we would definitely stay there again, we loved it! Thanks to the owners for a lovely cottage.

"The DVD player didn't work (a cable was missing)."

Also, we are not convinced the property was as clean as it should have been. We noticed in the information folder that it asked you to leave the property clean and tidy. If this was the extent of the cleaning that was performed before we visited (I.e. it was supposed to be done by the previous visitors) this may be why it lacked in some areas (I.e. under the bed in the main bedroom there was fluff and a plastic bag - presumably left by previous occupants).

"Nice location."

Plenty of room. Quiet area.

"Didn't feel that we should have to go and buy salt and rinse agent for the dishwasher."

Also, would have been useful to know about local shopping. Deliberately didn't bring things because wanted to support the local economy. The village shop was very good but understandably for such a small shop didn't stock fresh vegetables.

"Only a couple of minor things, there was no hairdryer and only 2 wine glasses."

Some of the information about the village was out of date, e.g. there is no longer a bus service and post office only on Monday afternoon. This however did not spoil our holiday and the property was beautiful.

There are no reviews featuring this term Show all reviews
Show more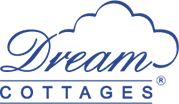 This property is part of the Dream Cottages collection.
Over 350 carefully selected and perfectly located properties, helping you create your perfect holiday.
Summary
Over two floors
3 bedrooms: 1 x double with en-suite, with shower, basin and WC, 1 x twin, 1 x single
Bathroom with bath, separate shower, basin and WC
Cloakroom with basin and WC
Kitchen/diner
Sitting room with woodburning stove
Reading room with woodburning stove
Utility
Gas central heating
Gas range cooker, dishwasher, fridge, washing machine, microwave, TV, WiFi
Fuel and power inc. in rent
Woodburner (no logs or lighters provided)
Bed linen and towels inc. in rent
Cot and high chair available
Off road parking for three cars
Walled side garden with table and chairs
Sorry no smoking
Pub 0.6 miles, shop 3.4 miles
Up to two well behaved pets welcome, charge of £21 per pet per week
The property
The Old School House is part of a converted Victorian village school, set at the heart of the Dorset village of Piddletrenthide.
This delightful conversion has retained a wealth of original features, including leaded windows and fireplaces, as well as boasting a seamless blend of contemporary styling to offer a welcoming stay at any time of the year.
Look forward to unwinding within the sitting room which benefits from a woodburning stove and beautiful original leaded windows, offering a charming space to catch up on your favourite TV shows during a winter's evening.
The reading room is situated next to the kitchen/diner and provides a lovely restful space for devouring a good book and a glass of wine, while the woodburning stove gently warms the room.
The kitchen/dining room is a bright space where you can enjoy preparing some tasty dinners and gather together to share stories of your holiday adventures.
There is also a separate utility room and downstairs cloakroom.
Climbing the stairs at the end of the day will see you on a lovely landing with feature original fireplace and three well-presented bedrooms, comprising of a double bedroom with an en-suite, a twin bedroom and a single bedroom which benefits from a skylight window.
The family bathroom offers a bath and separate shower, the perfect place to relax after a long day of holiday adventures.
To the outside, there is a lovely little walled garden with table and chairs, and to the front a much larger lawned garden, half of which is shared with the neighbours.
Just eight miles north lies the county town of Dorchester, where you will find all your high street needs and supermarkets.
The area is perfect for walkers and for those wishing to explore Thomas Hardy country, and the Cerne Abbas Giant is only a short 3 miles drive away and village of Cerne Abbas is a beautiful traditional Dorset village.
If you want to explore the Jurassic coast and enjoy fish and chips on the harbourside as you stroll along the beach, Weymouth is just 16 miles away, and offers all this and much more.
The Old School House is perfect for a small family or group of friends to enjoy an idyllic Dorset setting.
About the location
PIDDLETRENTHIDE
Dorchester 8 miles.
The pretty West Dorset village of Piddletrenthide can be found in the quaintly named Piddle Valley, an Area of Outstanding Natural Beauty, only 8 miles from Dorchester, situated off the main road on a private track. The village is surrounded by glorious countryside, with direct access to public footpaths abounding in superb walks, and a village store for picking up those essentials. Interestingly the young Thomas Hardy, as an architect's assistant, worked on the parish church. A great base for touring, there is much to see and do within a short drive of this picturesque area, including the world-famous Cerne Abbas giant, only 2 miles away, whilst the bustling market town of Dorchester, with its array of interesting shops, restaurants and museums is well worth a visit. Within easy reach is the family friendly seaside resort of Weymouth and the Jurassic coast, and also dramatic Portland, venue for the 2012 Olympic sailing events. With Bournemouth and Poole only 40 minutes away, this is altogether a super holiday destination at any time of the year.
Guests please note:
The left hand (as you stand with your back to the road and look at the house) area of the front garden is available to guests of The Old School House, please be aware the rest of the garden is private property and not for the use of guests. Guests may use the front gate and foot path to access the property.


This property offers the following short breaks:
Winter
Off-season
Last minute
Christmas