8 Guests

5 Bedrooms

2 Bathrooms

Pets No
Features
Ground floor bedroom
Garden / Patio
Cot available
Highchair available
Pub/shop < 1 mile
Washing machine
Dishwasher
Seaside
Broadband / WiFi
Reviews & Ratings
15 Customer Reviews
"Lovely large cottage, Kitchen sides were very sticky."

Could do with an overall bit of TLC by the owner, lick of paint etc, deep clean. Black out blinds in front bedrooms? Regardless to that, we loved the property & had a great holiday.

"The place was dirty."

To the point were we needed to clean the cooking facilities which were heavily soiled and unsafe for use. The kitchen surfaces and dining table still had food and sticky patches on from the previous guests. The sofas were dirty and the arms of them were damp/sticky to the touch from were they haven't been cleaned. The bedroom in the basement is covered in mould and we had to wipe the walls on arrival to make it safe enough to sleep in. The garden is overgrown with weeds and not really usable nor an inviting space to go and relax in. Same goes for the conservatory which had not been cleaned for quite some time and isn't furnished as per images. In all the house was covered in webs and dust which had accumulated over months rather than weeks. The house hadn't even had the floors cleaned or carpets hoovered when we checked in. There were old socks, toilet roll holders and other litter stuck to the floor outside which have seemingly been there for some time. The house could be very nice and the location is perfect, but it is in need of decoration and deep cleaning to bring it back to the levels advertised in the brochure. The list is too long to go into, and we have already spent the time to send videos and photos to Dream Cottages. We also spent around 3 hours cleaning the house when we arrived, however we are yet to receive any reply to our complaint.

"The only positive about this property is it's location, the whole place needs a through clean, the downstairs basement had been missed with dirty sheets still on the beds , to be fair the owner offered to send clean linen but we washed them ourselves."

We found an old babies bottle under the sofa and empty shower bottle in the bathroom. The garden needs a complete overhaul couldn't let the children out as it's overgrown. The owner was persistent in coming round to mend showers and put up furniture in the conservatory , surely this should be done during changeover? The upstairs guttering overflows when showering gushing down in to the downstairs window wetting everything thing through .The parking permit had run out in June therefore aquiring a parking fine! The owners answer was to shrug his shoulders and saying that should be thrown away, To summarise ,what could be a fantastic holiday let has been severely let down with a lack of care .

"Unfortunately, we were quite disappointed with the building across a few different issues."

- the conservatory had no furniture but also had plants growing through from outside so was not in a fit state to be used. The plant snaked across the floor. - the garden was extremely overgrown and again not usable. - the shower head and slide bar had to be replaced on the first morning as it was completely broken. The manager did come to replace it straight away. - there was no bulb in the shower cubical which was replaced straight away but flashed on and off throughout the whole week. - the smoke alarm was beeping on arrival and after a conversation they were happy for us to replace the batteries which we did. - the gutter problem mentioned before is still an issue. When the main bathroom is being used the water from the shower and sink falls down the lounge and basement bathroom windows on the outside the building. - there was also mould around the bathrooms windows We all feel that these things need to be addressed immediately and would like to hear back from you in response to our feedback.

We thank you for your feedback, this is really helpful in continually improving our guest's experience. We can confirm points raised have all been addressed and we've added new rattan furniture to the conservatory, a great suggestion. Thank you, Marielle and Chris Property Owner

"Needs double glazing because the noise from the club across the harbour was unbearable."

Drunk people in the street at 4am sound like they're in the room with you. None of us slept well the whole trip. Needs blackout curtains, especially in first floor front bedroom, because the flashing lights from the pedestrian crossing illuminate the room through the thin white curtains 24 hours a day. Lovely house, well equipped, comfortable, but awful for weekend nights.

"Lovely home , great location."

Busy area, walking distance to everywhere we wanted. Great idea leaving a crabbing bucket and body boards.

"A nice big, comfortable house - perfect for bridge watchers!"

It's in an excellent location with easy access to numerous pubs, restaurants etc. Generally good features but one strange aspect is that tenants cannot directly control the heating; if you are too hot or too cold you have to call the owner to adjust the settings remotely which did not seem satisfactory as we felt unable or unwilling to keep requesting adjustments. The house showed signs of end-of-season tiredness with a number of relatively small faults unremedied. Lastly, the House Information folder was out of date and unhelpful in a couple of aspects. It refers to non-existent heating controls and lacks clear information on waste disposal, in particular there is no information on recycling.

"Location is excellent."

There are some issues that I think should be addressed especially the damp in the basement bedroom areas - there is a very musty smell. We also noticed that there is a problem with a leaking gutter above the back window on ground floor.

"The property is in an excellent position and beautiful inside."

It was perfect for us to get around and see everything Weymouth has to offer. The facilities on offer provided everything we needed. The only thing we would comment on is that the outside could do with a little bit of tlc and the washing line moved over to be more in the sun, but with staycation taking off this last year, we imagine a bit of weeding and pruning has been impossible to fit in. We would definitely return to Bridge View.

"The house was great but could do with blackout blinds in the bedrooms due to ..."

The house was great but could do with blackout blinds in the bedrooms due to orange flashing crossing light going all night

"Was a brilliant experience, everything was amazing about it."

Was a bit confused when the cleaner had a go at us for leaving at 11 even though that was the time I was told to leave. But overall a brilliant time!!

"We loved where the house is situated, the views are amazing."

The house is extremely well equipped, (with exception of a fish slice in the kitchen....(probably me just being fussy) Rooms are beautifuly clean, comfortable and well decorated. There are a few little issues that need attention: A couple of windows are cracked. The upstairs double bed mattress needs replacing as it dips a bit in the middle. And lastly the shower head in the walk in shower is loose. The exterior needs a bit of a overhaul. (ie; windows need repainting) But on the whole these issues really didn't affect out our enjoyment of our holiday. I will, and have already told friends of what a lovely holiday destination this is. We will definitely return again.

"Overall the location and cottage were lovely."

However, a little bit more attention to detail would have set the experience off a treat. These include: 1. The blinds in the top floor double bedroom are broken which was very frustrating 2. One of the lamps also doesn't work in that room 3. The shower on the 1st floor had a broken fitting (the grey hinge falls out when the shower is turned on) which we temporarily resolved but it needs fixing 4. The living room TV scary cable is broken and WE replaced this for you from Asda 5. On our last day the cleaners (whilst lovely) arrived 20minutes early before our agreed 10am checkout which stressed unduly our departure 6. The cleaners also did not bring or use face masks We did throughly enjoy the holiday.

"We really enjoyed our stay at bridgeview and would definitely go back as stay there , great family house and everything you need ."

See you next year - stayed August 2016

"Wonderful, relaxing base."

Excellent car parking facilities.

There are no reviews featuring this term Show all reviews
Show more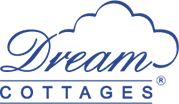 This property is part of the Dream Cottages collection.
Over 350 carefully selected and perfectly located properties, helping you create your perfect holiday.
Summary
Steps up to main entrance onto ground floor
Sitting Room
Kitchen
Conservatory, door to enclosed patio garden
Cloakroom with hand basin and WC
Stairs down to: Lower ground floor; 1x double bed
Bathroom, bath, shower over, hand basin and WC
1x single bed
Utility room
Stairs from ground level up to: First floor, 1x, double bed
Bathroom, bath, separate shower, hand basin and WC
Stairs up to: Second floor
1x double bed
1x single bed
Gas central heating, Electric double oven, gas hob, Fridge, freezer, dishwasher, washing machine, microwave
Wifi
Fuel and Power inc.in rent
Cot and high chair available
Bed linen incl.in rent.
The property
Situated in the town centre of Weymouth with beautiful views of the harbour is this contemporary house. This traditional property, set over 4 floors, is ideal for families to be based in Weymouth. On the ground floor is the sitting room, heading through with a step down through to the generous kitchen, diner.
Ideal to prepare meals which you can then all sit down together and enjoy.
With a conservatory leading to the enclosed patio garden.
Sit back and unwind in the sitting room where you can admire the town bridge open and close to let the flotilla of yachts and fishing boats into the inner marina, fascinating for young and old alike.
If you wish to have some time apart the rooms on different floors give you that chance.
On summer evenings you can buy a glass of wine outside in the nearby attractive Hope Square, on cold winter days you can huddle inside one of the many pubs that offer open fires and a friendly atmosphere.
Located in the perfect setting Bridge View offers magic through all the seasons.
Nearby you have a choice of good pub food, numerous fish restaurants, Italian styled bistros or high-class restaurants.
You can spend some quiet time exploring the nearby Nothe Gardens with panoramic view to Portland harbour.
Children will love building sandcastles on Weymouth's award winning blue flag beach which is around a five minutes' walk and has shallow bathing waters making it a safe place to swim for children.
Exploring the rocks at Newton's Cove is a favoured pastime for all and is only a 4 minute walk from the property.
Centrally located Bridge View is so well placed that there is no need for a car to access the beach or town.
However, if you wish to venture out for a real flavour of rural Dorset, visit one of the picture postcard villages where you will be able to enjoy a traditional Dorset Cream Tea.
Fayre In The Square end May
Wessex Folk Festival start Jun
Festivals will cause some inconvenience due to some road closures and parking restrictions. Should you require any further assistance or clarification on this please do not hesitate to contact us.

Note: This property has a Good Housekeeping bond of £150.
About the location
BREWERS QUAY HARBOUR
Dorchester 8.7 miles; West Lulworth 15.8 miles
Brewers Quay is the old Victorian brewery situated at the heart of the harbour, in Weymouth, Dorset. Much of the grade II listed complex and surrounding brewery buildings date from the late 1800 early 1900's and many have stones inlaid commemorating their construction year. This area is now a popular destination with many restaurants, café and bars, creating a vibrant culture, where you can relax with a drink and watch the world go by. Tucked away down the harbourside streets, you will find original Tudor harbour buildings, estimated to have been built in 1600 and well worth a visit, with a very interesting history to share. You will also find the Weymouth Museum, with some incredible exhibitions, and the harbour is also home to the lifting bridge, where you can watch the luxury yachts head out to sea, and then walk over the bridge to the town's winding streets of boutique shops and the seafront esplanade and beach. There is more to this seaside town than meets the eye; Brewers Quay is a much-loved holiday destination in Weymouth!
Note: Good housekeeping bond £150
Note: No towels.
Note: Sorry, no pets.
Note: Steps up to front door.
Note Addtional parking in a local council car park is available nearby subject to a fee.

This property offers the following short breaks:
Winter
Off-season
Last minute
Christmas