4 Guests

2 Bedrooms

1 Bathroom

Pets Yes
Features
Garden / Patio
Cot available
Highchair available
Pub/shop < 1 mile
Washing machine
Dishwasher
Broadband / WiFi
Reviews & Ratings
38 Customer Reviews
"Everything great and comfortable."

Would recommend washing line outside to peg washing out. Also, shower chair in wet room would be the icing on the cake. Fab location, lovely house and garden, great for dogs and us humans. Would visit again.

"Loved our stay here."

3 adults, 1 dog. Only street parking but never had a problem. Small but great secure cottage garden for the dog. Steep but short hill to the house from Brewers Quay. Pubs, food & harbour only minutes away. Would definitely stay here again.

"Beautifully decorated holiday home."

Very comfortable. Loved everything about this place. It was a pleasure to stay here.

"If I remember rightly when I booked the property the price went up in minutes as 2 other people were looking but they were to do with me."

Very underhand.. would never use you.. and I do make sure people are aware.

"On initial arrival everything looked good and clean on the surface unfortunately after being there about an hour we noticed food crumbs and dog hair between the cushions on the settee, also my dog lost her ball under the cooker which had a 4" gap under it when I retrieved the ball I was horrified to find mouldy bits of food that had obviously been there some time."

Also outside the backdoor was a smelly rubbish sack left from the previous people I then noticed an accumulation of dust around the base of the double bed and even worse underneath. On the Sunday we notified sykes of our findings and the dust and dirt issues was rectified that day but the rubbish was not picked until Thursday which had attracted quiet a few flies so on this occasion the cleanliness fell short, also the garden needs some maintenance.

"Ideally situated near Brewers Quay and the hustle and bustle of the harbour."

The really attractive garden was a bonus.I would not hesitate to book this cottage again

"Extremely pleased with the service I received from Dream Cottages, the house was ..."

Extremely pleased with the service I received from Dream Cottages, the house was as stated, very comfortable, and only a few minutes from the gorgeous Nothe fort/Nothe gardens & Brewers Quay, highly recommend

"We had the most amazing stay at Fenders."

It was in a perfect location just 5 mins walk to the harbour side. Fenders was clean and comfortable and has the most beautiful cottage garden which was a little sun trap. We would definitely stay there again. The cottage was also perfectly located for a beautiful dog walk over the fields overlooking Nothe Gardens. Many thanks for letting us stay in your beautiful cottage.

"We found fenders to be perfect for us,well positioned,found parking easy because of proximity of car parks and street parking and above all a comfy bed looking forward to returning thank you."

"Excellent stay only slight problem the sofa was very uncomfortable."

Beds and location great. Thank you.

"Lovely place, great location."

One suggestion would be to improve the lighting. All the lights and lamps were very bright and harsh. Since we were there in the winter, we really wished for warm, cozy lighting options for the dark nights.

"Cottage was quite small for tjree people and a dog."

Garden was more of a yard. Location was great. Wet room downstairs was a bit of an issue as it took ages to dry and you had to walk through the house with wet feet

"The sofa needs replacing as the springs are all shot."

Could replace the master bedroom side tables with much smaller ones to fit in a king size bed. The TV set up is poor and needs updating. Great location.

Thank you for your valuable feedback and pleased you loved the location of Fenders. The owner takes all feedback on board and has now ordered a new sofa to make their guests stay more comfortable. We look forward to welcoming you back to Dream Cottages again soon. Property Owner

"The property needed a new dose of TLC."

Location and most facilities were adequate. However the main settee was basically on its last legs and needs replacing. Beds were comfortable , wet room interesting, galley kitchen , great for 1 person in the kitchen. However we did enjoy our stay and would return to sunny Weymouth.

Thank you for your valuable feedback and glad you enjoyed your stay. The owner has now ordered a new for her guest's comfort and the property will be spruced up over the winter. We look forward to welcoming you back to Weymouth again soon. Property Owner

"Lovely stay at Fenders (perfect weather helps of course!"

). Great location, good facilities and a wonderful walled garden for the pooch

"Great location, close to restaurants and harbour in a quiet street."

Parking permit was useful a couple of times but we did get local street parking nearby most of the time. Instructions for access to cottage were perfect. We weren't very keen on the wet room arrangement downstairs but glad of the upstairs toilet. The cottage is lovely, with everything you need and the secluded garden an added bonus!

"Lovely cottage."

Conveniently situated. Well equipped. Nice garden.

"Loved the cottage."

No parking outside was a bit of a problem. Inaccurate key safe number given on directions so couldn't get in on first day. Had to phone the office. Good location. Easy access to all facilities. Variety of places to eat . Good dog friendly places.

"Lovely, cosy house with everything you could possibly need."

Loved the two bathrooms!

"A wonderfully located, comfortable and well equipped cottage."

Thoroughly enjoyed my stay, a real home from home.

"Excellent cottage - we loved it - so central to everything."

Pity no off road parking, but the parking permit was excellent and just a few minutes away to walk anyway.

"Fabulous location!"

Short walk to anywhere. Near to the town and harbour on one side and the sea and Nothe Gardens the other! Excellent dog exercise park about 5 minutes away too with beautiful views! Cottage comes with a parking permit for some carparks although we mostly parked in the road the cottage was on. Very useful having 2 toilets (one upstairs, one down) and the wet room was great. Extremely comfortable cottage (mattress was excellent!) and is much larger than it appears from the outside. Beautiful cottage style garden was a bonus and a real suntrap! Would definitely recommend staying here and we hope to again!

"First impressions of cottages wasn't good but once inside was lovely clean and comfortable."

We absolutely adore Weymouth but the cottages are getting really expensive.

"Lovely house with an amazing small garden, five minutes walk from the harbour."

"The house was very nice."

Everything we needed was provided.The disappointing aspect was the garden.We understood it was a country garden before booking.It was very overgrown and lots of weeds on paths and patios and several dead plants.The garden furniture was very grubby.We were lucky that the weather was very good but we felt unable to use the garden.Dream Cottages contacted the owner and we were offered some compensation which was kind but we would much rather have been able to sit in the garden.I hope some improvement will be made to the garden so other clients can enjoy it.

"We reported an issue with the back door and the fact that the bedroom window broke."

This was all looked at promptly and the guy that came round to access the issues was really friendly and sorted the back door there and then,

"For the time of the year it couldn't have been better, parking not great outside cottage, apart from that we had a great stay this is a great location to venture out from."

Many Thank Wendy

"It was a lovely fully equipped cottage, in and idea spot very close to Weymouth."

The car park permit was really useful and the car park was close by. My dad can't walk far so it was idea for him. Will visit again. Thanks

"Everything in cottage was lovely very close to all amenities unfortunately ..."

Everything in cottage was lovely very close to all amenities unfortunately weather could have been better but we still had great holiday my son loved going up to Portland bill one thing that was slightly amiss was lack of cupboard space to put groceries in as I like to do our own cooking but cooking facilities were brilliant would go back again and would also recommend to friends

"We had trouble with the shower temperature control, my wife phoned the office ..."

We had trouble with the shower temperature control, my wife phoned the office and a maintenance man was with us within minutes, excellent service

"A great location so close to the harbour."

The issue with the missing car parking permit was resolved quickly and efficiently.

"The cottage was spot on for what we needed, both as a comfortable place to stay and a excellent location."

"Cottage looked a lot bigger than it was on the video on your website."

Kitchen very cramped only one person could be in at one time and for a family like us who do all our meals normally very uncomfortable. Location was spot on and the garden would have been nice if it were not so overgrown. Bushes needed a good trim, washing line couldn't turn as got stuck in bush. No broom, did not want to use a large hoover every time. Having been with Dream Cottages for 10 yes plus most time at least twice a year, did not think this cottage was anywhere near as good as some we have had and definitely not worth the money we paid. Sorry.

"Had trouble with sewerage and drains and was rectified within 48hrs, which we were extremely grateful for."

Thanks also goes to the young lad who dealt with the situation professionally .

"Beautiful little cottage."

Well modernised,everything we needed.Garden a delight,and very well used.The agent was so helpful when we had a problem,our fault,but quickly dealt with and meant we had a perfect last night in Fenders.Weymouth was a great base,and Dorset just lovely.Thank you.

"Fenders is a lovely place to stay The garden is a joy."

The cottage is well equipped with some particularly attractive features e.g. choice of pictures, lighting.The location is excellent if you wish to be close to the main events in Weymouth and yet it is in a quiet residential road.

"Clean and well equipped cottage"

"Great customer service from Dream Cottages when we had a couple of issues."

Very quick to respond and had a follow up call to make sure everything was ok.

There are no reviews featuring this term Show all reviews
Show more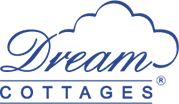 This property is part of the Dream Cottages collection.
Over 350 carefully selected and perfectly located properties, helping you create your perfect holiday.
Summary
Steps up to the front door and then into the sitting room, dining room, galley style kitchen, ground floor wet room
First floor, Two Bedrooms: 1 x Double 1 x Twin single upstairs Cloakroom with WC and Basin.
Gas central heating, Gas hob, electric oven, fridge/freezer, CD music system and Radio, TV, WIFI
Fuel and power inc.in rent
Bedlinen and towels inc. in rent
Cot and highchair available
Enclosed courtyard garden with patio furniture
Sorry no Smoking
Charge of £21 per pet per week
Shop, restaurants and Bars within a 5-minute walk
Harbour 5-minute walk
Note: Max 4 adults
There is roadside parking available in the local vicinity on a first come first served basis.
The property
Situated in a slightly elevated position behind the old harbour in Weymouth is this pretty terraced, traditional stone cottage, cosy yet contemporary and beaming with character. Tucked away in it's central Weymouth location, in walking distance to many alfresco restaurants, cafes and bars from which you can unwind and watch the boats go by in the harbour.
Through the front door and into the sitting room are a few stone steps, where you can relax in comfort after a busy day of Dorset adventures. The bright spacious dining room provides a comfortable place to enjoy meals. The courtyard garden is accessed via double doors, perfect to enjoy a nice a glass of wine in the evening summer sun. The bright, well equipped galley style kitchen has all you need to prepare tasty meals for the evenings. A spacious wet room is downstairs. The comfortable master bedroom offers a double bed, with the second bedroom being a twin single room. An additional WC is upstairs. The beautiful, picturesque Newton's Cove beach and Nothe Gardens are just a short stroll away.
Offering delightful panoramic views of Portland Harbour.
The perfect spot for an afternoon walk or to enjoy a picnic.
The main beach and town in Weymouth is only a 5-10 minute walk away.
If you want to explore further afield, the World Heritage sites of Lulworth Cove and Durdle Door are within a 30 minute drive to the East, the Isle of Portland a 15 minute drive and West Bay a 30 minute coastal road drive with stunning coastal views to the West. Fenders is in the perfect position as a base from which to explore much of Weymouth and the south West Coastal path on foot.
A fender is a floating bumper used when sailing to stop a boat banging onto something and causing damage.
An ideal holiday home for your family or small group of friends to holiday explore Weymouth and the surrounding Jurassic Coast.
Guests to supply own cot linen, if required.
About the location
BREWERS QUAY HARBOUR
Dorchester 8.7 miles
West Lulworth 15.8 miles
Brewers Quay is the old Victorian brewery situated at the heart of the harbour, in Weymouth, Dorset. Much of the grade II listed complex and surrounding brewery buildings date from the late 1800 early 1900's and many have stones inlaid commemorating their construction year. This area is now a popular destination with many restaurants, café and bars, creating a vibrant culture, where you can relax with a drink and watch the world go by. Tucked away down the harbourside streets, you will find original Tudor harbour buildings, estimated to have been built in 1600 and well worth a visit, with a very interesting history to share. You will also find the Weymouth Museum, with some incredible exhibitions, and the harbour is also home to the lifting bridge, where you can watch the luxury yachts head out to sea, and then walk over the bridge to the town's winding streets of boutique shops and the seafront esplanade and beach. There is more to this seaside town than meets the eye; Brewers Quay is a much-loved holiday destination in Weymouth!
Note: Nearest pay and display council car park is Nothe Car Park DT4 8UD a 10 minute walk

This property offers the following short breaks:
Winter
Off-season
Last minute
Christmas