Sleeps 3

Bedrooms 2

Bathrooms 1

Pets Yes
Features
Garden / Patio
Cot available
Highchair available
Pub/shop < 1 mile
Washing machine
Dishwasher
Seaside
Broadband / WiFi
Reviews & Ratings
32 Customer Reviews
"Harbour catch cottage fantastic location, cottage was spotless inside can't ..."

Harbour catch cottage fantastic location, cottage was spotless inside can't fault anything we will be definitely booking again Alison and Martin and our Dogs from Abingdon Oxfordshire

"Our second stay, this time with daughter in law and baby grand- daughter."

Cot and high chair were very good quality and clean condition. Owners can't be blamed for noisy revellers and drug users in the town but they do affect one's stay in Weymouth. Apart from kitchen tap dripping and front door key stiff in lock nothing to report. A lovely cottage, thank you.

"Wonderful cottage great location only slight problem is no allocated parking ..."

Wonderful cottage great location only slight problem is no allocated parking which is the local authorities fault not the owners

"Harbour Catch cottage is delightful."

It is obvious that the owner takes great pride in the property as it is so beautifully presented. The finishing touches such as the little wooden cottages and holiday caravans on the shelving and the Weymouth related artwork on the walls show originality and individuality and the thoughtfulness of putting out a little handmade cottage gift with a bottle of wine and a handwritten welcome card for arriving guests is such a lovely thing to do. We absolutely loved the cottage and wished we had booked for longer….we went home very reluctantly! The comfort and cleanliness of the property is more than outstanding and the beds are very comfortable! The very close proximity to the harbour is perfect and it is also only a short walk to the seafront. We had no trouble parking (we were lucky enough to find one almost outside the cottage and had no reason to move the car during our stay) and there are plenty of the relevant zone permit spaces around the harbour and neighbouring streets. We ate out each day as there is plenty of choice around the harbour but you could very easily completely self-cater because the cottage is very well equipped. We will definitely be booking again - thank you for such a lovely place to stay

"It was extremely noisy late at night and early in the morning which meant not much sleep ,apart from that fantastic"

"A lovely place to stay - excellent location, very comfortable & well equipped."

"Thoroughly enjoyed our stay at Harbour Catch Cottage."

Lovely homely accommodation in a superb location. Will definitely come again.

"A beautiful, comfortable, home from home in the perfect location to be close to the harbour, beach and town."

The cottage is tastefully furnished and the owner's creations make the place an unique and amazing place to stay.

"Beautiful cottage, close to all amenities"

"Only one criticism, could do with new mattress, otherwise excellent"

"A little gem."

Loved it! Also impressed by Dream Cottages.

"Parking is very difficult."

We could not find any spaces to use the parking permit, we looked every day and had to spend over 60 pounds for the 7 night stay in council car parks some a long walk from the house.

"The parking permit can be useless on many occasions when the town is busy."

The permit is a joint user with the general public. You need to advise your customers of the difficulty, we have already had words with Dream Cottages.

"I would advise a couple of things."

1) The stuff within the cottage is very basic, so take any food and drink you need. 2) Parking is very, very limited. Even with the permit, you have to hunt around for a space. We were lucky to find one in Helen Lane, but we left it there for the week worried that if we moved it, we'd lose it! 3) The courtyard, isn't really a courtyard. There's barely room to turn around. 4) The toilet seat needs fixing 5) The sink in the bathroom was blocked. However, it was a lovely cottage, Weymouth and it's harbour is amazing. There's loads of pubs within hopping distance.

"The cottage was centrally located, well equipped and adequate for my needs."

Simple entry system. Acommodation was rather chilly at times but an electric heater helped.No other problems.Could you add directions from the railway station to your description of the property?

"We booked very last minute and it would be good to have a quicker way to contact the team rather than just the phone line which has a long wait time."

. What about email or chat options? Also please tell the owner that the cottage was LOVELY BUT, in the master bedroom the mattress was VERY soft and gave us both bad backs... I would strongly advise they replace the mattress with a better quality one. Guests who don't sleep well are not going to return!

"We had a great week."

The location enables you to walk to all the many eating and drinking establishments in town. The convenience of just a short walk to take in the sights of Nothe gardens or the old harbour or the beach is so good. We will certainly come back to Weymouth again at this time of year when the crowds are gone and you can move around with ease.

"Location is brilliant, everything in walking distance."

The house was small but sweet. Ideal for a weekend away but a week was too much and we couldn't wait to get home. Few phone calls I made to dream cottages were completely unhelpful. Book to be independent because they won't help. Parking - don't expect it. I called when we arrived early to ask what the parking permit zones were and they couldn't tell me. It's parking zone F if you do book. Have a drive around because there will be nothing on Helens Lane it's all private garages. The picture is misleading, the green garage next door in the photo isn't part of the house at all. Parking zone F sometimes has some pay and displays. If you arrive early it's probably best to pay if you can get a space and add the permit in once you're in the house. You may have time to pull up, block the roads, chuck your things out and drive off before another car comes down otherwise it's a hassle lugging everything round from wherever you get parked. Garden - what garden? It's a small patio strip if you like pacing in the morning. Sofa felt old and dirty like you'd sit on it and get bug bites. Probably is clean enough but considering the house looks like it's recently has a bit of new flooring and paint a few sofa is desperately needed. Main bedroom bed is a small double with a double bed topper, so you'll feel like you're falling out of bed every time. Worst weeks sleep and our bed was greatly appreciated when we got home. Pack your own pillows unless you're not fussy about flat and cheap. Minimal facilities, assuming due to Covid but you'll need tea, coffee, sugar, toilet rolls, hand soap, dish soap.. A small sample would have been a nice complimentary, but we did get a bottle of white wine complimentary- great when you're pregnant and would prefer a cup of tea! Upon arrival, a glass was cracked, a plate chipped so I hope we won't be accused for that. Overall, the only thing we were grateful for and enjoyed was having our dogs with us and the location was great with lots of dog friendly restaurants. If we decided to visit Weymouth again, I wouldn't go to this house and I wouldn't go through Dream Cottages.

"Lovely cottage with lovely decor, extremely clean and a lovely gift left for us, the cottage was right in the harbour making it great for shops bars and restaurants and only a few minutes walk to the beach, a parking pass was in the cottage for us to use however there was no parking available so we had to use the pavilion carpark that cost us around £50 for the week, the only thing we had a problem with was the noise at night there seemed to be a lot of shouting and banging when the bars and restaurants closed until early hours however the windows did block a lot of the noise out it was just hot so we had to open them."

"Cottage was lovely and comfortable, really clean, and really thoughtful of owner ..."

Cottage was lovely and comfortable, really clean, and really thoughtful of owner to leave us a welcome present, Would stay there again as so local to shops, sea front,

"The cottage was very clean and well equipped."

Its central location also allowed us to enjoy all the activities Weymouth has to offer. In addition the welcome pack contained useful information about day trips out of Weymouth that was really helpful and made for some good days out!

"Fabulous location restraunts ,bars,shops,beach all on door step ."

Cottage was sparkling clean , beautifully decorated and furnished.absolutely loved it . Have already recommended to family and friends. Spent my special birthday here and I will never forget it. Highly recommend .I will definitely book again .thank you .

"Harbour Catch cottage is a lovely little holiday home."

Cosy welcoming and comfy. The courtyard garden though is very small. We really enjoyed being right on the Quay side but also a few minutes walk the other way into town. The dog friendly beach is just around the corner. The only thing that marred our stay was parking! Although there is a permit supplied it is first come first served on the spaces available. This at the weekend especially meant riding around trying to find parking. Work on the harbour wall has also meant spaces are not available.

"Cottage was very clean except for the rear outside area which needed a good ..."

Cottage was very clean except for the rear outside area which needed a good sweep A good position near harbour parking can be an issue Ideal place as a base to explore the local area We were very comfortable

"We enjoyed ur time in Weymouth."

Harbour Catch Cottage was very sweet and the general location interesting and fairly convenient ,however not really suitable for us. The information and description failed to state that the stairs were quite steep . we are in our 70's. The double bedroom is very small. Good use has been made of space for clothes etc. But no room to turn around. Again ,we are over 70 and none too nimble. Kitchen space was limited too. Not equipped well. Lots of pans and baking dishes ,but not enough mugs/ cups once we'd had a cuppa and those cups were in the dish washer for example. No tea pot milk jug or sugar bowl. Nowhere to store our food, all cupboards filled with baking equipment! Dishwasher could not be opened as the nob of cupboard in the way, until we managed to swivel the dish washer asque PARKING! A big issue, especially on arrival. Procedure not clear in information as not sure which were the permitted areas. Not enough spaces any way. Beds and chairs lovely and comfy . T V and games and books etc. excellent. Happy time . Harbour very interesting. Lots to see and do. Good job we had our son with us to carry back and forth to car and to find somewhere to park and walk back to Harbour Catch Cottage

"For our two week visit the cottage proved to be the perfect base for enjoying rambles on the coast and exploring the Dorset countryside."

On wet days, the cottage was comfy and cozy — and everything from pubs and coffee shops to a cinema and shopping are all on the doorstep. The cottage was well-stocked with good beds. All in all, a very nice stay.

"Really fantastic cottage with everything we needed and in a great location"

"The property was very clean and comfortable and in an ideal location,the only down side for me that in the dark the picture of the property was not the same as the colour of the door on arrival with no name plate it was slightly confusing'also that the door to where the washing machine was had a rusty padlock on so couldn't be used,i would recommend the property and would stay there again ."

"Lovely stay at Harbour Catch Cottage."

Clean and had everything we needed for our stay - thank you. Great location with lots of things to do. Will definitely use again and will recommend - stayed May 2018

"We had a fantastic stay at Harbour Catch Cottage, an amazing lovely property & great location - stayed July 2018"

"We enjoyed our stay at Harbour Catch Cottage."

Fresh and clean upon arrival. Perfect for the 3 of us. We had a BBQ in the courtyard on the last day. Central to town, pubs and beach. Great to chill. 99 flakes to die for - stayed August 2018

"Nice little cottage, local to all amenities."

Stayed Jul 2018
Show more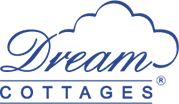 This property is part of the Dream Cottages collection.
Over 350 carefully selected and perfectly located properties, helping you create your perfect holiday.
Summary
Bedrooms: 1 x Double 1 x Single bed
Bathroom with bath with shower over, basin and WC
Open plan living/kitchen/diner with doors leading to small courtyard.
Gas panel heaters downstairs, electric panel heaters in bedrooms
Gas Hob, electric oven, Fridge, Dishwasher
Washing machine located in outside store
Gas fire in sitting room TV, WiFi
Note: Permit Parking for Zone F (Subject to availability)
Cot and stairgate
Welcomes two well behaved dogs, charge of £21 per pet per week
Sorry No Smoking.
The property
Harbour Catch Cottage is ideally located just a stone's throw from the harbourside in Weymouth.
This cute comfortable cottage with its many traditional features warmly welcomes you.
As you enter through the front door, the open plan living, kitchen and diner is a cosy and relaxing place.
The whole family can all be together whilst dinner is cooked and the next day's adventures are planned. A lovely seaside retreat cottage, a perfect base for your Dorset Seaside Holiday. Located perfectly for being tucked away in the centre of town, with the harbour being just 30 seconds from the front door, there sit on the harbourside and admire the view of the boats sail and the fisherman unloading their catch. Weymouth's long and golden sandy beach with its shallow waters are just a brisk 5-minute walk from the front door.
Weymouth offers a perfect traditional seaside day with donkey rides, Punch and Judy and bucket and spades a plenty.
Why not explore further afield, just a short drive from Weymouth you can enjoy trips to Portland Bill, West Bay, Lulworth Cove and Durdle Door.
Return to Harbour Catch Cottage in the evening where you can relax in the courtyard and plan your next days adventures..
Harbour Catch Cottage is the perfect base for a small family or couple to enjoy a Dorset seaside holiday.
Festivals will cause some inconvenience due to some road closures and parking restrictions. Should you require any further assistance or clarification on this please do not hesitate to contact us.
About the location
WEYMOUTH
Dorchester 7 miles; Bridport 17 miles.
The popular resort of Weymouth makes an outstanding year-round holiday destination, with a wide variety of attractions on offer, appealing to all tastes and ages. The glorious golden sandy beaches have excellent facilities for all kinds of watersports, whilst from the picturesque, bustling harbour you can take regular fishing trips. A short drive takes you to Portland Harbour, and the rugged "Isle" of Portland, linked to Weymouth by the dramatic Chesil Beach. Visit Dorchester, Thomas Hardy's "Casterbridge", only 7 miles away, or take a journey along the scenic coastal road and call in at Abbotsbury Swannery and Subtropical Gardens. Alternatively, just head down to West Bay - the views of the stunning Dorset Heritage Coastline are not to be missed!
View more holiday cottages in Weymouth
Region Information
Note: Nearest pay and display parking is at Weymouth Pavilion DT4 8DZ a few minutes walk
Note Guests need to provide their own cot linen.
Note: please note this property is not suitable for large dogs. It is recommended that that it's only suitable for 1-2 small to medium dogs.
Note: Nearest pay and display parking is at the Weymouth Pavilion DT4 8DZ a few minutes walk
This property offers the following short breaks:
Winter
Off-season
Last minute
Christmas