5 Guests

3 Bedrooms

1 Bathroom

Pets No
Features
Cot available
Highchair available
Pub/shop < 1 mile
Washing machine
Dishwasher
Seaside
Broadband / WiFi
Reviews & Ratings
38 Customer Reviews
"Too noisy for us."

Right next to a busy pub and the road. The beds were awful, really hard and uncomfortable . If you're young and like the night life then this is for you. If you are looking for peace and quiet then try somewhere away from the harbour . The place itself is well equipped with linen provided and towels it's also clean.

"A great location next to the harbour and easy access to the town."

We're stayed at Tarps flat a great many times and has all we need for a self catering holiday even a chairlift for our 95 year old aunt who loves the views from the flat. The patio is also an added bonus too,and if any problems were encountered the owner was quick to sort them. Will miss the flat if its taken off next year.

"The location was great for watching the boats and being close to town and the beach."

Really nice view of the harbour was the biggest plus. However, the noise levels were high due to traffic, people shouting on the street and roadworks (unlucky timing). With two young ones needing naps this was a bit challenging! The beds were comfortable and the terrace was a nice bonus for an evening drink. The kitchen and bathroom facilities were ok but could do with places to hang things like coats, somewhere to put shoes and a deep clean of the dishwasher and washing machine which smelled bad on arrival. We also found used earplugs and cotton buds left from a previous stay, which was a bit off-putting. Finally although there was a parking permit there were very few usable spaces and these were occupied 99% of the time. We ended up paying £36 to park in the council car park across the river for the week. Overall it was a good stay, better for families with older children who don't need to nap!

"Tarps apartment I have stayed at least once a year for the last many years."

Nice location for the town and while sat at table can look out over the harbour. Just hope it is available next year

"Lovely apartment well furnished with everything we needed."

The beds were all comfortable, the kitchen was modern and well equipped. The location is fabulous; beautiful views over the harbour and right in the centre of the town. It is a 2 minute walk to restaurants, shops and the beach. My only slight complaint was the standard of cleanliness could have been better. Nothing major but dirty tissues down the back of one of the beds, the tablecloth was very grimey when I wiped it and a previous occupiers dirty sock in another bedroom! Would not stop us from staying again but is why I've only given 9/10 otherwise it would have been a 10/10.

"Would stay here again"

"The property was ideally located, within a few minutes' walk to the busy streets of Weymouth."

There was a deck which allowed us to have a superb view on the marina. Overall, we had a very pleasant stay. However, we were disappointed with a few things: first of all, there was no hair-dryer. Granted, this is a minor complaint but still. Secondly, the cleaning must not have been thorough because the apartment was a bit sticky in a number of places. Finally, and this is our major complaint: we had been in touch with Dream Cottages before our arrival to enquire if we would be provided with a parking permit. We were strongly encouraged to book a parking spot in the Britannia parking lot which is a couple of hundred meters away from Tarps Apartment and which cost us £40, only to realize when we entered the apartment that there was a parking permit waiting for us! And of course, there was no way of getting our money back from Britannia…

"The location of this first floor flat is excellent with views over the activities in the harbour."

The accommodation and facilities within the flat were generally good, but a hair drier would have been expected. However the main problem was the stale smell in the entrance and staircase from the street which was awful due to total lack of ventilation and quite off-putting. Also the cleanliness was patchy as the bathroom was very clean but kitchen and living room surfaces were sticky on arrival.

"Tolle Lage!"

Tolle Vermieterin!

"A great little apartment in a perfect quite location right alongside the harbour, with a large patio area, perfect for sitting out ion in the evening overlooking the harbour boats & watching the sun set."

Town centre just a few minutes walk. We are a family of 4 with 2 adult sons & didn't have an issue with space, dining table a bit cramped but we expected that from viewing the pictures, but we all managed to get round it. The apartment was very clean, modern and in good order, a few minor issue like the double bedroom door not latching shut & the TV stand being broken but that was it, the sofas were not the most comfortable but then we didn't spend a lot of time sitting in the lounge. Parking was not an issue for us in late April as we always found a space outside or adjacent to the apartment. I would recommend this property, especially for the location.

"We had a great stay, excellent location and parking permit so useful."

Flat spotlessly clean and kitchen well equipped. Views from all windows lovely of the harbour. We sat out on the terrace and watched the boats, fisherman and children crabbing. We were 3 adults and 2 teenagers, plenty for everyone to do considering we were 3 generations. Would recommend and definitely would return.

"Nice Apartment and well appointed with all facilities you would expect."

Great location overlooking the harbour as you have your breakfast. Convenient for the town cafe and pubs and the many restaurants. Highly recommend Tarps.

"The pictures taken of the property made it look bigger."

It's a small property and I think if 5 people had stayed it would be too much. However I would definitely stay there again, the location is perfect and the bay window in the living room was a key feature. The beds were also extremely comfortable. I look forward to staying here again. Thank you.

"This is an extremely lovely property , it was my second stay in Tarps and I have already booked for 2022."

would recommend it to anyone with walking difficulties as has stair lift and flat walk along waterside to harbour, plenty to see.

"Lovely location ."

Views of the harbour from the window. Spacious and clean. Good facilities. Very close to the town and beach.

"I have stayed at Tarps Apartment for the last 5 years + and it has always been a lovely restful stay."

I am disabled and having the stairlift really helps. The apartment itself is excellent with views over the harbour. I use a mobility scooter and the landlady makes sure the electric socket is on outside to enable me to charge it every day. When we arrived the apartment smelt clean and everything was there to make our holiday lovely.

"Amazing location, maybe sun loungers on the terrace."

Mattreses we're quite hard for our liking. Overall though well worth the money and we would return.

"Apartment was clean, comfortable and well equipped."

Good central location particularly if you don't have your own transport. Parking was difficult even with free permit, not many spaces and they filled as soon as they became available. Otherwise an enjoyable break.

"Loved the flat - comfortable and attractive and lacked nothing for us."

Enjoyed the harbour/marina views and close proximity to the town centre.

"Apartment was in a great position, to watch the world go by."

Near shops, pubs , beach. Great holiday.

"Excellent location and wanted for nothing in the apartment."

"Uncomfortable Mattress on double bed"

"The location was ideal for a family holiday."

The views over the marina was a great way to start the day with breakfast. The apartment was well kept and very comfortable to use as a base for sightseeing.

"Seamless, hassle-free check in/out."

Amazing location with beautiful views across the harbour. Very close to the town and beach. Fantastic setting for a family holiday.

"Excellent location."

Meet the land lady who was very welcoming and friendly. Would definitely return.

"Stayed at this property many times, good location close to Town Bridge with harbour view while having breakfast or from the patio."

well appointed kitchen, though do not use oven much as usually dine out in one of the many restaurants in close proximity. Parking permit for 1 car and usually get space close to property

"Rented Tarps property many times, Well presented accommodation with lovely ..."

Rented Tarps property many times, Well presented accommodation with lovely harbour view while sat at table eating Convenient for the town of Weymouth where plenty of great places to have a just a coffee or a meal, restaurants for every taste and pocket

"The apartment has a great position, close to all amenities & a great view of the harbour"

"Location was perfect and we could watch the herring gulls attempting to pinch fish and chips from people while eating ours from the security of the flat overlooking the harbour."

There is a stair lift provided which meant that hubby didn't have to struggle with the stairs but there is nowhere to store a mobility scooter. The shops are close by so we didn't need to buy a whole week's worth of food and store it. We would stay here again in spite of the negative points following. Some crockery was dirty and needed washing before use but then it became evident that the dish washer was inefficient. As it was a self catering apartment, I did expect some cleaning products to be provided but had to purchase it: hence the imperfect facilities score. I paid for long stay in a car park for the week as the parking permit details were not available before the day and the location of these areas were not clear on the permit.

"Lovely flat, well equipped."

The reason I didn't give it 10, was the keys were locked in the apartment when we arrived. All though we arrived 30 minutes early, it was used as an excuse!!! If I waited till 3pm, no one would of come so I still would have had to call. Then when we got into flat and closed the door, the lock jammed & we could not get out!! So had to put in another call & wait for the door to be open from the outside. As the agent said and I quote "these things happen" Then we found there was no towels left for us, so no one could shower or change for our booking that night it was gone 18.30 before towels arrived.... also as the flat was not occupied for a while, it was freezing inside. Heating had to be left on for 24hours to get the temperature up to 19.5... This all happen on the first day... normally with Dream Cottages the check in is smooth & straight forward, but not this time. I've been using dream cottages for many years now, but I think I will find another agent, as Sykes Cottages is based in Chester & does not have local knowledge of the area.

"Booked on previous visits to Weymouth."

Surprise this time, new kitchen and shower fitted to high standard. Good location just away from night time noise of Weymouth night life but well placed for the town and bridge to the other side of the harbour also good view over the harbour. Definitely recommend Tarps for your Weymouth stay

"Was a lovely place to stay nice view from balcony easy accesses to town centre for shops and about 5 minutes walk to the beach front."

We would definitely be thinking of booking again soon. Stayed June 2017

"Great place to stay, good location, nice outlook over the harbour from front room and balcony, which is a good place to relax on when weather permits."

already booked for 2017

"We stayed here 1st week of the school holidays and the apartment was fantastic great location , clean and tidy sky and wifi plenty off room for 4 of us ."

Great place to come back to after a day out - stayed July 2016

"Great holiday great service, stairlift was a bonus and landlady very helpfu,l views from patio and flat were brill highly recommended."

Stayed July 2016

"Good location and comfortable accommodation will be booking again."

Stayed November 2015

"Loved Tarps as the views over the harbour from the balcony area are wonderful."

A very clean and tidy apartment. Have booked again for next year. Not the best looking apartment from the outside, but lovely all the same. Close to all ameneties. Stayed September 2015

"It was a lovely apartment and very clean, we would definately like to book the apartment again."

It was very convenient to all local shops, beach etc. It would have been nice to have table and chairs on the patio area outside, but that is not really a critisim,just an added bonus.

There are no reviews featuring this term Show all reviews
Show more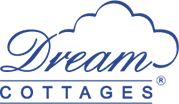 This property is part of the Dream Cottages collection.
Over 350 carefully selected and perfectly located properties, helping you create your perfect holiday.
Summary
With stairs up to the first floor (or lift on request) three bedrooms: 1 x double, 1 x twin, 1 x single 2ft 6"
Shower room with shower, basin and WC
Kitchen
Sitting room with dining area.
Gas central heating
Electric oven and hob, microwave, fridge/freezer, washing machine, dishwasher, TV, DVD, WiFi, Fuel and power inc in rent
Bed and towels inc. in rent
Cot, highchair and baby monitor available on request
Shared patio with furniture
Sorry, no pets and no smoking
Pub and harbour on doorstep
Shop 2 mins walk
The property
Located on Weymouth's inner harbour Tarps apartment is a first-floor apartment which is accessed via stairs or stair lift (please request on booking if this will be required).
This two-bedroom apartment is the perfect place for you to explore Weymouth and discover the wider Dorset.
Sit and unwind in the sitting room with dining table, with views of the harbour in every direction where you can watch the comings and goings of the flotilla of boats.
With its central position everything you might want is right on your doorstep.
Enjoy a walk around the streets of Weymouth browsing the quirky local shops, maybe stopping for a drink or two in one of the numerous restaurants, pubs or cafes.
Within a few minutes' walk you can be paddling your feet or taking a dip in the sea or building sandcastles on the award-winning famous golden sandy beach.
For those more energetic take a stroll along the beach and promenade to the Sea Life centre or walk even further along the Esplanade to Overcombe where you can enjoy a drink and a bite to eat in the Oasis café.
For those less energetic you can catch the 'land train' which will take you from the Pavilion to the Sea Life centre, stopping along the way. Maybe you may wish to take a drive along the Jurassic coast road, stopping off at Abbotsbury in one of the pretty tea rooms or in West Bay and enjoy fish and chips on the harbourside.
Tarps apartment provides the perfect holiday home for whatever you want from your holiday and is sure to give you a well-earned break away from your busy life.
Festivals will cause some inconvenience due to some road closures and parking restrictions. Should you require any further assistance or clarification on this please do not hesitate to contact us.
Note: This property has a Good Housekeeping bond of £150.
About the location
WEYMOUTH
Dorchester 7 miles
Bridport 17 miles
The popular resort of Weymouth makes an outstanding year-round holiday destination, with a wide variety of attractions on offer, appealing to all tastes and ages. The glorious golden sandy beaches have excellent facilities for all kinds of watersports, whilst from the picturesque, bustling harbour you can take regular fishing trips. A short drive takes you to Portland Harbour, and the rugged "Isle" of Portland, linked to Weymouth by the dramatic Chesil Beach. Visit Dorchester, Thomas Hardy's "Casterbridge", only 7 miles away, or take a journey along the scenic coastal road and call in at Abbotsbury Swannery and Subtropical Gardens. Alternatively, just head down to West Bay - the views of the stunning Dorset Heritage Coastline are not to be missed!
View more holiday cottages in Weymouth
Note: Guests are required to bring their own cot linen.
Note: No all male or all female parties.


This property offers the following short breaks:
Winter
Off-season
Last minute
Christmas