6 Guests

3 Bedrooms

2 Bathrooms

Pets Yes
Features
Off road parking
Open fire
Garden / Patio
Cot available
Washing machine
Dishwasher
Seaside
Broadband / WiFi
Reviews & Ratings
44 Customer Reviews
"We had a great week at the cottage."

Aided by some good weather. Views are stunning. Very comfortable and fairly well equipped. Little confused re recycling but apart from that we had a great week. Would book again if the price doesn't rise to much.

Thank you so much for your nice review which is much appreciated Property Owner

"Pitt Cottage is very special."

Large rooms and grounds with spectacular views toward Ringstead Bay. The long driveway to the cottage and the adjacent fields are ideal for dog walking, cows permitting. If you want a 'plastic' 5 star hotel this may not be for you, but if you are looking for a holiday to relax in comfort Pitt Cottage is THE place. We have already booked again for May 2024. From our experience Pitt Cottage is competitively priced for the location alone. You know what they say - Location, Location, Location. Beryl & Martyn Adams

We are so pleased you enjoyed your holiday. Thank you for very nice feedback and are delighted you are returning next year. Property Owner

"Pitt Cottage is in a delightful location."

It is clean, quiet, with good beds, comfortable, albeit a bit tired and with a pleasant atmosphere. It sleeps 6. I would recommend it to other friends but with the caveat that they need to take a lot of extras with them. When we got there we understood why it is only 3 star rated. There are not enough towels ~one worn towel per person plus 2 sharing a hand towel is not enough and not hygienic ~ 2 Toilet rolls between 6 is not enough and a few individual packets of coffee, tea and biscuits is a bit stingy. The oven is very old and runs hot and need replacing. Shops are a distance away so you need to have organised a shop before you arrive. Pitt cottage could easily be 5 star with a bit more attention to detail.

Thank you for your feedback. As it happens both the towels and the oven are on the list for this winter's work in preparation for the 2024 season. We try to keep the property up to date. There have been major works in recent years including a complete rethatch, a porch and new bathrooms. Pitt Cottage has been a holiday let for nearly 40 years and we have always quite deliberately aimed for a 3 star rating so that expectations are exceeded rather than the reverse. Your comment about the shop is well taken and the Ringstead café will be under new management next season so I expect there will be more local availability of a few good quality basic provisions. The tray of coffee, tea, milk and biscuits is simply to welcome our visitors. It has always been expected that they will bring their own provisions including toilet rolls etc. Property Owner

"Stayed in September 2023, our 2nd visit to this lovely cottage, we were here in May 2023 as well."

We had the hottest week of the year and the cottage has been improved since our last visit. Nice to see re-investment. If you want to relax, away from crowds, with a lovely sea view, look no further. Tastefully furnished, wonderful walk-in shower, the biggest, most comfortable double bed. Well worth the money. We will be back.

Thank you so much for your nice feedback and I am so pleased you will be returning. Property Owner

"The thatched cottage was charming and picturesque with stunning views towards the sea."

The welcome tray of tea, coffee and biscuits was appreciated along with the pint of milk in the fridge. Pitt Cottage was clean, warm and welcoming and had everything we needed to make our stay relaxing and enjoyable.

Thank you so much for your very nice review which is much appreciated Property Owner

"Location of the property is superb - walks directly from the cottage down to the ..."

Location of the property is superb - walks directly from the cottage down to the sea and along the south west coastal path Views incredible - sat on picnic bench for morning tea / lunch / early evening, looking out to sea and across the headland, it was all so peaceful Maybe we've been spoilt by other owners / properties we've stayed, but cottage could do with a few more 'home touches' - eg some local eggs / loaf of bread / cake / salt and pepper - so you've some staples when arriving from a long drive There were handful of Nescafé coffee sachets and teabags, small biscuits - but felt quite 'mean' considering the cost of of rental Doesn't distract from beautiful week we had (blessed with the weather) and loved the familiarity of the cows who often grazed in the field rights outside the cottage

Thank you for your review and I am so glad you enjoyed your stay. Property Owner

"Lovely stay in a beautiful cottage, would highly recommend!"

Thank you. I am so pleased that you enjoyed your stay. Property Owner

"New garden furniture needed, stair gate needed for up stairs"

Thank you for your feedback. New garden furniture has been ordered and I am sorry it wasn't there for your visit. I have checked delivery and it is still 3 - 4 weeks away. I intend to replace the bottom stair gate with retractable one and that has been ordered. Property Owner

"This is the second visit to Pitt Cottage ."

Already booked for next year . It is our Happy Place . We run two busy large let's ourselves . This is an escape away from it all . The only down point was the lady in the beach car park that we had to fight with every day !!!

Thank you for your nice review . There shouldn't have been an issue at the carpark and if you would like to write to me c/o Dream Cottages to explain what happened I will respond directly. Property Owner

"Beautiful, peaceful setting and house."

6 adults. 2 dogs. Plenty of room.

I am so glad you enjoyed your stay. Property Owner

"Beautiful cottage with tasteful furnishings, ample parking and a great atmosphere."

Roomy master bedroom and en-suite with walk-in shower plus a bath as well. The kitchen has lots of space and the lounge is gigantic. Expertly cleaned and we even met the gardener, lovely guy. My dog was happy in the garden but dubious of the cows which are very inquisitive. We had a lovely week in May with a few clear nights (never seen so many stars - bring a telescope), going home with a Weymouth sun tan. The town centre is only 20 mins away. We had a lovely time with our 2 kids and our grand daughter having overnights stays. we are already booked to return in September. We can't wait and neither can our children.

Thank you for your very nice comments and I am so pleased that you have decided to book again for September. Property Owner

"We found the unmade road leading to the cottage a very uncomfortable ride which would benefit from improvement."

Also, the grass surrounding the cottage was quite long and would have enhanced our stay if it had been previously cut. However, Pitt Cottage was immaculately clean with beautiful views over Ringstead Bay and surrounding farm and woodland. We thoroughly enjoyed our stay and were very impressed with the help/speed in which the cleaner returned my cosmetic bag which I had left behind in the lounge. Many thanks to you all for a lovely holiday at Pitt Cottage.

I am so glad you enjoyed your stay. I apologise about the track. The repair was supposed to have happened in April (after a very wet winter) but the contractor who does all our road repairs , suffered an injury and was unable to work. He is getting better and we hope to do the work soon. No excuse for the grass and it should have been cut. Property Owner

"We had a fantastic break in the cottage."

Everything was as described and we had no issues with facilities that we used. The heating is efficient and fast to respond to thermostat changes. Garden was well maintained and outdoor facilities were adequate for our needs. The only thing I would recommend changing is the TV. It would have been nice to have an option to mirror my electronic devices to the TV to watch Netflix in the evenings as the choice of programmes available was limited. I acknowledge this won't matter to many people, but for me and my wife it would have been a preference to have the option. TV upgrade is relatively cheap these days to something a little more modern. That aside, it is a great place to stay away from the hustle and bustle of everything. Local facilities are minimal but adequate and larger shops are close by anyway. I definite rate this highly as a 'get away from it all' break and it is a great well appointed cottage for this purpose. I will definitely return another time!

Thank you for your very nice feedback. We will upgrade the TV in response to your comments and look forward to welcoming you back. Property Owner

"Really enjoyed our stay."

Wonderful views, lovely cottage and great community. It was a very calming and relaxing stay, with an easy walk to the shore and drive to larger shops if required. I was unfortunate to injure myself on our trip but received great treatment from the community hospital. Great support numbers provided in the book by the cottage owners too. Cottage was nice and clean, and despite bringing a lot of our own items, there were cleaning products and tools already there. The hoover probably spat out more than it took in, but a minor inconvenience compared to the beautiful scenery, comfortable cottage and much needed break. Would recommend.

I am so glad you enjoyed your stay and we look forward to seeing you again Property Owner

"Pitt cottage exceeded our expectations and was better than we could have imagined."

The location is absolutely perfect and the cottage itself is cosy and welcoming. The pictures do not reflect how lovely the place is, with its modern bathrooms and the space it offers inside and outside of the property. The beach is extremely close, and is a perfect walk for dogs. Staff at the local shop are friendly and the food is very good! We are looking to plan another visit to Pitt cottage in the near future.

Thank you for your very positive feedback and we look forward to welcoming you back at some point in the future. Property Owner

"Amazing cottage in a perfect spot with beautiful views!"

The information did not sell it well enough. The wall down to the beach was just icing on the cake!

Thank you very much for your kind feedback which is much appreciated. Property Owner

"Pitt Cottage is in a great location, perfectly peaceful with great views and lovely walks."

Very comfortable and we had a wonderful stay and would definitely stay again. The only drawbacks are that there is not a downstairs loo and the stairs are very very steep and extremely difficult to even get a suitcase up. We were fortunate enough to have fabulous weather and were able to eat outside all the time. However the garden furniture is very rickety and maybe could be upgraded. There were only 5 chairs to sit on around the table (another one was found broken around the back of the house presumably from a previous occupant). We had brought some fold up chairs of our own so it was not too much of a problem for us but not everyone does that. Both bathrooms upstairs were good and the kitchen was very well equipped.

Thank you for your helpful feedback. We have replaced the chair and the garden furniture will be upgraded for next year. The stairs are steep but it is a very old cottage. Property Owner

"Beautiful cottage in a stunning location and had a lovely week."

The cottage is a bit 'tired' and kitchen equipment disappointing eg saucepans ok but frying pans in poor condition , no scissors . There was also no hairdryer ( very surprising) -I had to go and buy one. Main bedroom very comfortable & great shower. Despite the prior notification re the building works nearby and the workmen being very considerate there was inevitably some disturbance

Thank you for your helpful comments. We will replace the frying pans and the scissors which were there at the beginning of the season. We have always assumed that people would bring their own hair dryer. I am sorry you were disturbed by the building works which are nearly complete. Property Owner

"Pitt cottage is a lovely building and setting but I really do have to point out a couple of things which I would hope are easily fixed so that it comes up to scratch: 1."

Cleanliness: in general good all round BUT not properly clean which was a bit uncomfortable to live in. Cobwebs, dirty corners and dirty skirting boards, staircase etc. I wonder if a better hoover would help prevent this? The one there is heavy and cumbersome to use. It doesn't allow one to get into the nooks and crannies, or the stairs/skirting boards etc 2. In the sitting room, the sofas and carpet smells of dogs. Again, quite uncomfortable to live with and a scented candle didn't help despot our efforts. It could possibly benefit from a new sofa and carpet as these felt like they were holding the dog smells in and possibly replace with upholstery with fabric which is a bit more dog smell 'resistant/washable'? Some curtains falling off their rails. 3. The kitchen was a bit dated but still perfectly functional Upstairs was good and the whole place was lovely and cosy but a bit tired in some areas. I really hope my feedback is taken in the way it is intended (helpful honest feedback), the place overall is lovely, so some few improvements and a little investment would give it what it merits. Thank you for letting us stay

Thank you for your helpful comments which are appreciated. The carpets are about to be professionally cleaned after a busy season and we have ordered a new chair for the sitting room but we will look into your other recommendations. Property Owner

"Two main things would enhance the use ability of the property A downstairs ..."

Two main things would enhance the use ability of the property A downstairs cloakroom and the modification of the staircase to make it easier to get upstairs

Thank you for your helpful comments and perhaps in the future we may be able to consider a downstairs cloakroom but it is quite a major project. Property Owner

"We had a lovely time at the cottage and Would recommend a visit nice and secluded and quiet"

Thank you for your nice comments Property Owner

"Fantastic location and enjoyed our stay Certain items are a bit tired and TV ..."

Fantastic location and enjoyed our stay Certain items are a bit tired and TV could do with an upgrade Steepness of the stairs and lack of downstairs toilet should be highlighted Child stair gate is very insecure at the base of the stairs The approach track easily catches the bottom of low cars

Thank you for your helpful feedback. Noted about the TV which we will change and a new chair is on order for the sitting room. The stair gate will be dealt with during the annual maintenance in February Property Owner

"Fabulous cottage and garden."

My dogs not likely to run away, but this would be possible as not fully enclosed. I think a 'grab rail' at the top of the stairs would be an idea as steep for elderly or infirm. Local pubs /restaurants I recommend areSpringhead, Smugglers Inn and Sailors Return, all within a few miles. We all enjoyed our holiday at Pitt Cottage, the dogs are still sulking after our return, and I have booked for a week next year

Thank you for your helpful feedback. Noted about the grab rail which will be dealt with during the annual maintenance in February. We do intend to fence in the garden when the works on the adjacent Radar Bunker are complete Property Owner

"Beautifully presented cottage which also included extra touches to make us feel welcome."

Great fun waking up to outside the properties garden we were surrounded by cows as the cottage is in the middle of a working farm. The cows were friendly and were not worried by us walking through the field . If you want a place to run away to total peace so you can just listen to nature. Lovely quite shingled beach. We walked some of the coastal path from the cottage to the smugglers inn pub. I would say you had to be a confident Walker to do the walks as lots of hills. We took my mother who enjoyed the time to just stop. Short drive to Lulworth cove had lunch at the castle pub. Friendly staff and good food. Our favourite place to eat was the crab cafe Weymouth . But be ready for the traffic to get there as it's just off the road to Portland. My husband says he wished he had taken a kayak. Parking in the beach carport was £6 for the day , so best to walk there if you can. The farm shop by the petrol station was a good source of supplies but a 5/10 drive and open 10-4 pm

Thank you for your helpful feedback and I am pleased you enjoyed your holiday. Property Owner

"It was farther away from Ringstead Bay than we thought and also we didn't realise we would have to go through a field of cows to reach the cottage."

Thank you for your helpful feedback. The cottage is in the middle of a working dairy farm supplying milk to Arla so unfortunately there will, from time to time, be young heifers in the field below the house Property Owner

"THOROUGHLY ENJOYED OUR HOLIDAY AT PITT COTTAGE AGAIN THIS BEING ABOUT OUR 9TH STAY, IT IS SO QUIET AND PEACEFUL WITH JUST THE SIGHTS AND SOUNDS OF THE WILDLIFE AROUND - DO HOPE THAT DOES NOT CHANGE !"

! MUCH APPRECIATED THE UPGRADES, FROM SEAT CUSHIONS IN THE KITCHEN, NEW FRIDGE/FREEZER TO NEW BATHROOM FITTINGS SINCE OUR LAST VISIT 2 YEARS AGO, AND WILL CERTAINLY BE BOOKING AGAIN SOON. ONLY COMPLAINT, NOTHING TO DO WITH THE COTTAGE I HASTEN TO ADD, WAS TRYING TO GET A RESPONSE ON THE PHONE FROM WHAT WAS DREAM COTTAGES - ONCE BEFORE OUR HOLIDAY AND AGAIN WHEN WE WERE ON HOLIDAY THE WAITING TIME WAS ENDLESS AND I GAVE UP!

"Great cottage and location."

"Everything was excellent, highly recommended although the wifi was intermitent and only useful for occasional website access and not streaming."

"Lovely cottage and excellent position with view of the sea."

Close to the coastal path for walks.

"Strong smell of paint on entry."

Windows not able to open seem painted shut.worried if forced they wouldn't shut again.pity everything closed in the bay don't think this was mentioned.no mobile phone signal not surprised at this.

"Lovely holiday cottage."

We visit every year because we love it so much!

"A pint of fresh milk in the fridge would have been appreciated."

"Mention of the superb outside seating available would have been helpful."

Definitive answer on allowence of BBQ's and what type. Fridge could do with replacement shelves. Otherwise, what a lovely location, well kept grounds, superb estate, lots to do locally, and isolation peace and quiet. Rabbits, Green woodpeckers what more could you want.

"Cottage, garden and view lovely."

"Fantastic cottage as described."

Peaceful and a haven for spotting birds and aminals. Would like to return.

"Overall Pitt Cottage was great."

Lovely location, homely cottage, great size, very comfortable. The only reason for the low mark on the facilities was due to the shower. The electric shower, which was the only one at the property, unfortunately was poor as the temperature was hard to regulate. It was either a very hot or cold shower, or you adjust the power setting so the temperature was OK but the pressure was then awful. If the shower could be sorted, it would have received top marks and we'd book the property again. Kind regards, Mr Steed

"The cottage was lovely, views where great so peaceful and relaxing."

Never had pheasants in the garden before. The garden was just the job for our Springer Spaniel to run around. The postman even managed to deliver Father's day card and a 40th birthday present. Stayed June 2018

"A beautiful cottage in a lovely setting with great views of Ringstead Bay."

Very comfortable cottage and well equipped kitchen. Really loved our stay. Stayed March 2018

"Fabulous Pitt Cottage furnished to a high level with stunning sea views, ideal location to use as a base to tour Dorset with Bournemouth Poole Studland Beach Lulworth Cove and Lyme Regis within easy reach of the cottage and a short walk to a delightful Ringstead Beach."

Stayed June 2016

"We had a lovely time."

Good directions from the main road. This place is quite remote. The cottage was lovely and clean and the location amazing. Stayed December 2015

"We really enjoyed our stay at Pitt Cottage."

It was in a wonderful location and was very comfortable with evrything we needed. We would definitely stay there again. Stayed July 2015

"This is the most amazing holiday cottage in a perfectly peaceful location with stunning views."

All six of us who stayed absolutely loved it. We thought it was ideally situated to explore Dorset in any direction. As one of our party was unable to walk very far the only thing that would have been helpful was to be aware that we did not need to pay the toll and car park fee for the beach parking. Other than this it was perfect. Thank you.

"Delightful cottage in a lovely rural location and we greatly enjoyed our stay there."

The house was beautifully warm, which was important, as the weather was rather changeable. It would be even more enjoyable if the property was upgraded to 4 star.

"The house was beautiful, the location special we had the best weather."

Loved the quiet beach and the peaceful location. Am thinking of booking again

There are no reviews featuring this term Show all reviews
Show more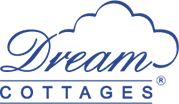 This property is part of the Dream Cottages collection.
Over 350 carefully selected and perfectly located properties, helping you create your perfect holiday.
Summary
Three bedrooms: 2 x Twin rooms, 1 x Superking room with en-suite bath, separate shower, basin and WC
Bathroom with bath, basin and WC
Kitchen with dining area
Sitting room with open fire and TV.
Oil fired central heating
Open fire in lounge
Electric oven and hob, Microwave, fridge/freezer, washer/dryer, dishwasher, TV, DVD, CD Player/Radio, Wi-Fi
Fuel for fire is provided autumn/winter
Bed linen and towels is included in rent
Cot available
Off road parking for 4 cars
Large lawn garden
Two well behaved dogs welcome
Sorry, no smoking.
The property
Pitt Cottage is a beautiful thatched cottage and is located next to Ringstead Bay in Dorset.
The position of this cottage is unique, standing majestically in half an acre of land with panoramic sea views and complete seclusion.
On the ground floor you will find the generous kitchen / diner ready for you to prepare wonderful family meals for everyone to enjoy.
The lounge has stunning sea views and a large open fireplace.
Upstairs There are three comfortable bedrooms on the first floor, two twin bedrooms and a super king 6ft wide bed with en-suite bathroom. The lounge has patio doors which lead through to the large garden with sweeping lawns with hedges on either side to provide privacy.
Attracts birds and wild animals to the rear of the property is a wooded area.
Ringstead Bay is famous for its sunrises and sunsets and the view of these from Pitt Cottage is a breath-taking sight.
The Bay is owned partially by the National Trust so most of the area is designated as outstandingly beautiful, is unspoilt and highly sought after.
The coastal path stretching from Weymouth to Lulworth offers the enthusiastic rambler a fantastic walk to remember.
A leisurely stroll will take you to a picnic area with seasonal shop where you are able to purchase your daily paper, essential provisions and enjoy in a nice cup of tea accompanied by freshly caught seafood sandwiches.
The nearby resort town of Weymouth is a relatively short drive away and will provide you with high street shops and entertainment if required.
Directly out of one of Thomas Hardy's novels Pitt Cottage is a picture postcard thatched cottage. Can be booked in conjunction with The Transmitter Bunker (1131689) which lies within the grounds.
About the location
RINGSTEAD
Weymouth 7.6 miles.
Ringstead Bay is an unspoilt pebble beach on the Jurassic coastline surrounded by striking cliffs and farmland. The original village mentioned in the doomsday book no longer exists, but there is now a small vibrant community nestled at the back of the bay in a variety of unique houses. You can enjoy walking the South West Coast path or meander through the woodland walks, whatever your preference this is a gorgeous place to be outside. When you are ready to explore further afield, you will find Lulworth Cove and Durdle door a short 11 miles away and Weymouth with it's beautiful beach and plentiful restaurants and cafes 7 miles to the west. The Bovington Tank Museum, Monkey World Rescue, and Tyneham Village all offer varied and interesting days out just a short drive from Ringstead, presuming you can tear yourselves away from the unspoilt beach.
Note: Garden not entirely enclosed.
Note: The Wood to the North of the Cottage has a pheasant release pen which is protected by a low level electric fence. Please do not let dogs or children roam in the wood unsupervised.
Note: Cottage Stairs (Steeper than normal).
Note: Fuel for fire provided autumn/winter.
Note: To access the property you will need to pass through a field which may have live cattle in.
Any proposed booking with a changeover on a non standard date must first be cleared with housekeeping.
Note: There is a supplement charge for bringing pets to the property.


Please note that mobile signal at Pitt Cottage is variable depending on the service provider.