Sleeps 4

Bedrooms 2

Bathrooms 2

Pets No
Features
Pub/shop < 1 mile
Washing machine
Dishwasher
Seaside
Broadband / WiFi
Reviews & Ratings
39 Customer Reviews
"There are a couple of things that would help, when you walk out onto the front balcony the floor moves and the drinks on the table spill."

The shower in the on suite has got some mould round the bottom of the shower and some on the outside. The TV Arial signal is poor and needs looking at so the picture stopes disappearing. The WIFI needs removing from the bedroom as the light on the front make the room very light. Apart from theses few things it is a great apartment and the views are fantastic. Will stay there again.

"Fabulous property in a perfect location."

"Lovely flat, nice and warm, well equipped, fabulous view, very comfortable."

A few small points … the wash basin in the master bedroom is very small and low - presumably fitted for someone in a wheelchair. Found it surprising that the shower in the other bathroom could only be used hand held in the bath rather than as a full shower which would have been helpful . Some hooks in the bathroom/shelf near basin would also have been good. But overall excellent accommodation that we would happily return to.

"Super hols as usual little problem with television reception ."

We think alteration going on in 13 may be cause no problem previous visits. General cleanliness ha gone down over the years fro excellent to just acceptable . Kettle could do with de scaling. Mum and Sister (Mrs Reeves) have been coming for 10 or 11 years. Thankyou for Mums 100th birthday surprise. Your maintenance man is 1st class regards Heather

"The apartment is very comfortable and furnished and equipped to a very high standard."

It is in a wonderful location. I was concerned about earlier reports of lack of cleanliness, but the flat was spotlessly clean. Window cleaners even came during our stay, so we had a crystal clear view of the harbour. The only thing that was missing was a cafetiere; there was a tiny one-cup one, but that was inadequate for four people. Dream Cottages were less impressive. Waiting times to get through were unacceptably long, and Anna failed to call me back with answers to queries beforehand, even though she had promised to do so. I would book this apartment again, but I would avoid Dream Cottages if possible.

"Been in this apartment block many times it is a wonderful place but this ..."

Been in this apartment block many times it is a wonderful place but this apartment was dis apointing in need of a GOOD clean and attention went away for a holiday not to be a cleaner

"An outstanding view from this apartment."

Entry into the property was delayed until 5.00pm for extra cleaning time. We were really disappointed at the cleanliness of the property and used our own cleaning materials to clean up. I emailed Dream Cottages to report the condition of the property but they have failed to reply.

"Everything in general was of a high standard but there were one or two things in need of attention."

Upon arrival we found the table on the rear balcony in a somewhat dangerous condition due to the top trying to part company with the base (I part fixed it by tightening the screw with my fingers but needed a turn with an Allen key. Two bulbs were blown in the bathroom and the door giving access to the rear balcony could not be used due to the barrel in the lock just turning round and round, obviously broken and in need of replacement. Also the door to said balcony from the other bedroom was sticking due to having dropped and in need of adjustment to the hinges.

"Absolutely stunning apartment, we have stayed in this apartment a few times now ..."

Absolutely stunning apartment, we have stayed in this apartment a few times now and so has my sister we love the view love west bay and I would recommend it to everyone you wouldn't be disappointed we have already booked to return next year

"Amazingly situated apartment, entertaining views of boats in harbour, people and seagulls for my elderly mother."

Good quality goods in kitchen, very comfy beds and sofas. Pleasant, efficient response when we encountered a problem with the bedroom door. Parking was a little tight as described but no problem for my Corsa. Would definitely stay here again.

"The apartment is spacious; the beds very comfortable and the location and parking ideal."

The only thing that really let the apartment down was the levels of cleanliness. There was months worth of dust in some parts, sticky surfaces and a filthy washing machine that needs a good clean. If more care was taken with cleaning then it would be a 5 * apartment.

"A comfortable and well-maintained apartment only let down by very dirty windows so 'Harbour View' only lived up to its name when we'd cleaned them!"

Bed linen OK but not the high quality expected in a 5* apartment.

"Every aspect of the holiday was near perfect."

Thank you 'Dream Holidays'.

"Perfect location ."

Private car park space. Quiet and peaceful. Good restaurants and cafes close by. Lovely walks

"Fantastic holiday in a stunning apartment"

"We have stayed at this apartment previously so knew it would be comfortable, well positioned and a good location for shops, restaurants and cliff top walks One recommendation I would like to suggest is please can they provide tupperware boxes to pack picnics and snacks please?"

And a smaller teapot! Also maybe 4 patio chairs for the front balcony We had to cut our stay short due to a family medical emergency so only had three nights there but would have loved to have stayed longer We are hoping to return next year Many thanks to the owners for allowing us to stay at their property

"Even the weather could not spoil this perfect holiday."

Thank you Dream Cottages.

"Enjoyed staying in this lovely apartment so much we've already booked for next year."

"Beautiful apartment with lovely views of the harbour regardless of the weather."

Very comfortable and clean, this was our third visit and not our last.

"Nice apartment but the bathrooms failed to meet expectations regarding cleanliness , had to clean them before using."

The balcony is great but has never been cleaned for some time, weeds growing..!!

Thank you for your feedback - we would advise all guests to contact us immediately upon finding anything that falls short of your expectations so we are given a chance to rectify it as soon as possible, ideally on the same day. We have ensured with the owner team that these matters are important to our guests and that this scenario will not happen again. If you would like to discuss this further, please call our customer relations department on 01244 345 700, option 1, option 3. We are open 7 days a week, 9-7pm. Property Owner

"We were overwelmed when we go into the apartment the view out of to lounge window was spectacular,the little harbour in the Sun, then the rest of the apartment very nice indeed, we have already recommended 3of our friends to go down to Dorset lots to see and do."

And we are already looking forward to 31st august for our next trip down.

"Inventory well out of date TV in main bedroom as listed--NOT THERE."

Not that it mattered, but to be shown in inventory raises issues of unauthorised removal. No anti slip mat for shower and with no " grab handle" could be an H & S issue. The floor of the shower was like a skating rink !! Overall a very fine appartment.

"The en-suite bathroom could have been cleaner - the shower cubicle had lots of hard water deposits on both the controls and the shower head."

We would have expected to find this in a better condition i.e. clean and shiny controls and clean and clear shower head as some of the nozzles were blocked with deposits. The dishwasher needs to be checked for and filled with salt and rinse-aid as both were required but only the rinse aid was supplied and not already in the dispenser. Having found the salt and pepper mills next to the stereo and not in the kitchen, they were empty! Salt and pepper could have been supplied at the very least. A fresh pint of milk waiting in the fridge would have been useful as would have a roll of kitchen paper, as no hand towel was provided in the kitchen. The property had lovely views of the harbour but unfortunately this was marred by the dirty windows and glass balcony barrier. The balcony also suffered from some weeds growing between the boards as well as some movement of the boards - they could be secured better. There was also a limited supply of toilet roll - two for two people for a week! A spare one would have been useful. Overall, for the money, we would have expected a better standard and a few welcoming touches as we have found with other holiday lettings agencies.

"We have used this facility before and will probably use it again."

What more is there to say.

"1. The instructions on finding the accommodation were generic and covered three accommodation blocks."

We found our flat by leaving the parking area, going to the harbour front, finding the entrance to our flat, then from the flat finding the rear entrance. Unnecessary. 2. When we entered the flat it was very cold. After much investigating I found a user guide for the boiler, from this I realised that the boiler control was set to minimum heat. Setting the boiler to the recommended heat setting it then took until the following Thursday (6 days) for the flat to become acceptably warm. By this time the winds had dropped and the whole block was warmer. Meanwhile we discovered (no information given) that the bathrooms had electric towel rails with switches outside). 3. The dishwasher was not working. We discovered this having purchased dishwasher tablets. Not fixed. The one dish towel,was insufficient when having to wash everything. Possibly explains the number of dirty dishes and pans we discovered during our stay. 4. It would have been useful to have cleaning items and cloths available to maintain the flat during our stay.

Thank you for your feedback, we have relayed this to the owner to further ensure that the amenity issues/direction instructions and fixed and improved upon. We value customers feedback and always use the opportunity to improve on the Sykes experience and to ensure future guests have great holidays. If you have anything more to add, please don't hesitate to contact us, our contact centers are open 7 days a week, 9-7pm. Property Owner

"We enjoyed another week at Harbour View Apartment - our annual West Bay ' fix '."

The new settees are a great success!

"The property is well equipped and in good location."

Stayed May 2018

"Another lovely week spent at Harbour View, West Bay - Stayed December 2017"

"Perfect. Stayed October 2017"

"What can I add to a perfect holiday."

Looking forward to March 2017. Thanks to all at Dream Cottages. Have a happy Christmas and a healthy and prosperous new year. Stayed November 2016

"A great location, fantastic facilities in the apartment everything you would need, parking and a lift to the apartment, well stocked utencils and crockery."

We couldn't have asked for more - stayed October 2016

"Really enjoyed our time, excellent position ideal for the old and young, easy access and all amenities at hand, beautiful."

Will be booking again for next year. Stayed September 2016

"We love staying here always have a good time."

Stayed September 2016 Stayed September 2016

"Fantastic accommodation, need i say more!"

Looking forward to using again. Stayed April 2016

"We have enjoyed several holidays at Harbour View, West Bay in recent years."

The staff at Dream Cottages are very polite and helpful - and any problems we have encountered have been addressed quickly and efficiently. Stayed November 2015

"Everything went smoothly and it is a fantastic apartment and location."

We couldn't believe our luck. The most relaxing holiday I've personally had in some time. We hope we left the apartment to yours and the owners standards. Thank you very much. A very satisfied customer. Andy. Stayed August 2015

"Great apartment, fantastic location."

The only negative is the lack of broadband/wifi connection.Stayed August 2015

"Property had a fantastic view of the harbour."

Furniture was of a high quality and beds were comfortable. Parking space very narrow due to pillars on either side of it. Overall a lovely apartment which we enjoyed very much.Stayed July 2015

"Cannot fault this apartment or the 1st class service from Dream Cottages"
Show more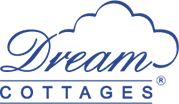 This property is part of the Dream Cottages collection.
Over 350 carefully selected and perfectly located properties, helping you create your perfect holiday.
Summary
All first floor
Two bedrooms: 1 x king-size double with en-suite shower, basin and WC, 1 x twin single
Bathroom with bath, shower over, basin and WC
Open plan living area with kitchen, dining area and sitting area.
Gas central heating, electric oven, gas hob, microwave, fridge, freezer, washing machine, tumble dryer, dishwasher, TV, DVD, CD, WiFi
Fuel and power inc. in rent
Bed linen and towels inc. in rent
Off road parking for one car in underground parking
Balcony with furniture
Sorry, no pets and no smoking
Pub 5 min, shop 10 min
Beach 5 min.
The property
Offering direct access to the world heritage Jurassic Coast and overlooking the harbour at West Bay, Harbour View Apartment is a beautiful contemporary first floor apartment.
Accommodating up to four guests in two comfortable bedrooms Harbour View Apartment has all rooms on one level offering step free level access.
With an excellent standard of fittings and furnishings throughout this property has been finished to a very high standard. Immediately adjacent to the colourful harbour, the apartment has harbour and sea views all the way out to the horizon from its balcony.
Begin your day with breakfast on your balcony while listening to the call of the seagulls, the lap of the waves as the tides rises and ebbs and the sea pleasure seekers leave the harbour.
At the end of the day enjoy a glass of wine as you watch the flotilla of boats return and fishermen unload their catch in this fascinating and ever-changing harbour scene. Located within the heart of the beautiful fishing port of West Bay and recently featured in the ITV drama series 'Broadchurch', Quay West is a stunning, high quality development in a prized harbour position.
A leisurely 10-15 minute stroll away you can pick up your morning magazine from the local shop and grab a coffee, relax and unwind on the bench and enjoy the morning peace and quiet. Famed as the South West's premier seafood venue offering provincially caught, as fresh as can be, seafood and a superb all-round menu, you will find a number of restaurants and bars.
Also available with the port is a choice of home cooked pub food or simple fish and chips which can be enjoyed on the harbour wall.
You can take the coast path to the east towards West Bexington or the West towards Seatown, with stunning coastal and country scenery along the way.
The market town of Bridport with its traditional weekly market is only a short drive or bus journey away.
Perfectly situated Harbour View Apartment is the ideal holiday home for those looking for an apartment with stunning views and a short stroll away from the beach.
About the location
WEST BAY
Bridport 1.5 miles; Lyme Regis 7 miles.
West Bay, fondly known as "The Gateway To The Dorset Jurassic Coast" and popularised by the TV series Broadchurch, lies close to the glorious sandstone cliffs of Golden Cap, at the western end of the dramatic pebbly Chesil Beach. This is a wonderful seaside location, perfect for family holidays, offering scenic walks along the South West Coastal Path, as well as ample opportunities to try your hand at sea fishing, golf, fossil hunting, boating. Visits the homes on Thomas Hardy and TE Lawrence, The Tank Museum at Bovington or the Naval Air Museum at Yeovil. Only 1.5 miles away is the vibrant market town of Bridport, featured in the TV series, River Cottage. The area holds plenty of attractions to suit the whole family! Just a short drive takes you to the picturesque seaside resort of Lyme Regis, the lovely sub-tropical gardens and swannery at Abbotsbury, or the golden sands of Weymouth. This wonderful location makes an ideal base for a great family holiday.
Region Information
Note: max 4 people.
Note: off road underground parking space measuring 2.3m at its narrowest point. The space is a total of 2.2m high maximum and a total of 2.3m wide maximum 4.7m deep.
Note: Lift or stairs to first floor apartment (two half flight of stairs).


This property offers the following short breaks:
Winter
Off-season
Last minute
Christmas