8 Guests

4 Bedrooms

3 Bathrooms

Pets Yes
Features
Ground floor accommodation
Ground floor bedroom
Open fire
Garden / Patio
Cot available
Highchair available
Washing machine
Dishwasher
Seaside
Broadband / WiFi
Reviews & Ratings
33 Customer Reviews
"We had a lovely time one, of the best places we have rented."

Everything you need is there and had great fun with the table tennis

"Beautiful location, well equiped property, secure and well kept garden for the dogs, thank you."

A couple of minor issues identified, that didn't spoil our holiday: 1. New TV remote handset required in the lounge, many of the symbols couldn't be read, very frustrating but worked it out eventually! 2. Torch in the main downstairs bedroom a thoughful touch, not working ? new batteries. 3. Cleaners need to clean underneath beds, sofas etc. 4. Bed linen poor quality for a 4* accommodation, there was a hole in the duvet cover in the main downstairs bedroom. My feed back is based on having 3 UK holidays a year, over many years and feel able to make a comparison. 5. Electrics in kitchen, kettle didn't work with the microwave on at the same time. Addressing the issues would make this lovely property into a fabulous one.

"A beautiful bungalow, well equipped throughout, comfortable beds and comfortable furniture in the lounge too."

All the appliances in the kitchen were of high standards (I particularly liked the induction hob, it was my first time using one and I was very impressed). We had a sea view and Beach Haven is in a very quiet location - perfect for us and our family and our dogs.

"Beach Haven is a beautiful, spacious house to stay in with fabulous views ."

The kitchen table was a great place to have family meals and play games. The kitchen was well stocked with crockery and utensils. We loved the garden, it is well maintained and perfect for children and dogs to play safely. We were a little disappointed by the beach which was too pebbly to easily walk on, or for dogs to run on with our getting sore paws. We were surprised that there were no recycling facilities at the house or nearby and we were limited on car space to take it home with us. The property is a little noisy due to no curtains (only blinds) and no rugs so the early risers woke us all up! But it is such a lovely house and location we would recommend it to others

I completely understand your frustration over a lack of recycling boxes. This is because we are registered as a trade/business entity so we operate using one black bin rather than the usual residential recycling boxes. There is a brilliant recycling centre just off the West Bay roundabout near Groves garden centre l. Property Owner

"Beach Haven was excellent, very comfortable, a great location and plenty of room with our kids and grandkids."

Also highly recommend the Club House opposite Beach Haven. Excellent food and great cocktails. Good offers on Friday and Sunday for food and for cocktails on Friday & Saturday(2-for-1 Happy Hour 5-6pm). Great breakfast on our last day. https://www.theclubhousewestbexington.co.uk/

"We enjoyed the location next to the sea in a quiet spot but near to the lovely seaside to towns of Weymouth and West Bay."

The property was to a high standard and was big enough for three families to spread out. The kitchen was very well equipped. We had a lovely holiday, enjoying the garden and eating at the good restraunts in the same village.

"As a self catering holiday with family the cooker didn't work correctly and we only found out upon arrival and the toaster was very well used and only cooked one side so took a long time to make any food with became a chore for all."

The outside chairs need looking at as some were very rickety although 2 new ones were delivered on the day of arrival. These things are a must and should be replaced/repaired immediately. The house and location were amazing stunning views.

Brand new oven has been fitted, we did not wait for the part and new toaster purchased as soon as guest feedback alerted me to the issue. As you said, 2 new outside dining chairs were ordered prior to your arrival Property Owner

"Our stay at Beach Haven was wonderful from start to finish."

The property is located close to some very nice beach destinations as well as being on the actual shingle beach with great walks nearby. The house had everything needed to enjoy time away in a home from home property. The house amenities are super, if I was being picky (and I'm not) a few more pegs would have been useful but it's very hard to say anything but positive things about Beach Haven inside and outside. Thank you for our super stay.

"This was one of my favourite places that I've stayed."

The location was perfect and the home is just beautiful, especially the window seat in the upstairs room that became my reading nook for the week! The welcome pack was really thoughtful, and as neither my Mum or I really drink, it was nice that it was something other than wine which is the normal welcome gift. We had a couple of days of really good weather but the location is perfect for getting to everywhere we wanted to in Dorset. I've already recommended the place to a number of friends, and I'm already looking for when I can return. Nikki

"We thought that Beach Haven had a calm and relaxed atmosphere."

A lovely wrap around safe garden for dogs and young children. Wonderful views. Suitable for all age groups. We went as a family group and it worked well for all of us. We will return

"Lovely house in a great location."

Really enjoyed our stay.

"It was a pleasure to stay at Beach Haven."

A great location just right for walks along the shore. The fittings and fixtures were of a very high standard and the welcome pack was very generous! We've stayed at 4 holiday properties this year and this was by far the best. We would love to return.

"Very welcoming home, well equipped to a high standard."

Beautiful location. Spaciously arranged for a group of up to 8 for eating as well as sitting relaxing, both inside and out on the terrace. Beds very comfortable , 3 bathrooms a real bonus. A fire guard would be essential if the wood burner was lit and would also protect little heads from those sharp corners and edges on the fireplace. Negatives: only 3 dishwasher tablets for a week and only 1 cheap toilet roll per bathroom seems miserly, considering the cost of rental !

"Such a lovely week."

Very comfortable property, well decorated and equipped. Plenty of space inside and out. Views from property were amazing. Many lovely evenings spent sat on patio enjoying the view and relaxing with a chilled glass of wine.

"There is a broken fence panel as you sit facing the sea it's in the fence there ."

It's means the garden isn't secure. But other than that lovely holiday .

We will get this fixed as soon as possible. I was not aware until I read your feedback. Thank you and my apologies. Property Owner

"A clothes airer or tumble dryer would be desirable- with 3 small children- we soon ran out of inside drying space and the weather wasn't good enough to dry clothes outside a lot of the time."

2 of the garden chairs were broken....and the rocking sun lounger had to be moved as we had 2 small children in our party running around....it potentially would have trapped small feet!! Apart from those suggestions- it was perfect....we would love to come again.....beautiful place.

Thank you for your feedback. There are 4 pull out clothes lines under the ceiling of the utility room running the length of the room and a towel rail in the utility to help dry wet things if the weather is bad. Outside there is a rotary clothes line. The rocking sun chair was equipped with 2 wedges to stop it rocking if you wanted but they must have become detached from the chair. I will try and find some replacements. Property Owner

"Thank you for an amazing stay."

It looked lovely in the pictures but the property is stunning. My dad has some disabilities and your property fitted his needs perfectly. It was really important for him to be comfortable and he hasn't stopped talking about our weekend there for his 60th birthday. We are at the restaurant opposite where the food was amazing and was blessed with the best weather. We will definitely look at booking again. Thank you

"We had a lovely stay."

Would love to visit again but very booked up.

"Beautiful property."

Stunning location. No hassle booking. All excellent thank you.

"Beach Haven was a beautiful property, just what we needed for February half term."

We did leave a day early due to the incoming storm which was a shame but overall the experience was lovely. Right on the beach of West Bexington with the lovely Club House restaurant opposite. We visited West Bay, Weymouth, Chesil Beach, the Hive (sister restaurant to CH) and Lyme Regis (even saw Tom Daley peddling up the hill on his comic relief mission!) whilst the property is remote enough for a lovely secluded holiday (just what we wanted) it is also close enough to some beautiful scenic beaches and Morrisons was only about 15 minutes by car for the all important shop. We would love to stay here again but I suspect it is booked out!! it should be... and don't even get me started on the window seat and its views. Thank you for allowing us to spend time in Beach Haven. Our batteries are recharged.

"This was our second time staying here and we had a lovely time."

My only criticism is that the two big sofas in the living room are showing their age and aren't very comfortable to sit on, not enough support in the seat cushions

"Not only were we extremely lucky with the weather but Beach Haven was lovely - fabulous position next to Chesil Beach and stylishly decorated ."

A beautiful property we would definitely book again.

"Excellent customer service after a call to ur number on our journey down and having major car trouble u allowed us to check in earlier than normal to allow us to get our car fixed ."

Amaxing service !

"Hi we really enjoyed our stay at beach haven, however there are a few small things which would make a great improvement."

The interior doors need attention as a few don't close and click so was difficult to keep dogs out of downstairs rooms. The double doors into the kitchen need a foam draft excluder around the wood as due to lack of furnishings this door is extremely noisy when it is opened and closed causing disturbance to everyone. The kitchen is a great space but lacking worktop area…there is a great need for a breakfast bar/island and there is plenty of room for it…once we unloaded our alcohol onto worktop there was no room for food prep. ..we did inform the maintenance that the sofas had no been vacuumed and contained all sorts under the cushions and there was also collected dust under beds and in bathrooms…. Other than this beach haven is a lovely cottage.

"All good thanks!"

"Beach Haven is just the most beautiful house."

The interior design is exceptional. It is equipped to a very high standard. But the biggest plus point is its amazing location. Its position right opposite a high class restaurant and just a stone's throw from the beach is unrivalled. We loved everything about it. We would return tomorrow. Shame it is so popular, but we understand why.

"Beach Haven is a beautiful bungalow with amazing sea views."

It was perfect for our needs. The master bedroom bed was so comfy one of the best we have slept on which is important for us. It was very well equipped and would say its one of the nicest places we have stayed in. Would highly recommend .

"The property is in a lovely position and bright and spacious."

There are lots of places to visit close by and we all had a very enjoyable stay.

"We loved the location so close to the beach- and the property itself was very clean and felt safe in these difficult times."

"What a brilliant find!"

We loved the location and the bungalow was fab! We all had a great time and the weather was glorious. We couldn't have asked for more

"The location and situation of this house was outstanding."

Within seconds of the beach and with the Club House restaurant across the road. Modern and spacious everything you need is there. Thanks

"Beach Haven exceeded our expectations."

The accommodation was furnished and equipped to a very high standard. Its location was perfect to explore the surrounding areas. It was very quiet and peaceful.

"Superb setting, excellent facilities."

Can't wait to go back there!

There are no reviews featuring this term Show all reviews
Show more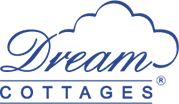 This property is part of the Dream Cottages collection.
Over 350 carefully selected and perfectly located properties, helping you create your perfect holiday.
Summary
Four bedrooms: 1 x ground-floor super-king with TV and en-suite shower room with walk-in shower, basin, heated towel rail and WC, 1 x king size double bedroom with TV, 1 x ground-floor bunk room, 1 x ground-floor twin
Ground-floor family shower room with walk-in shower, basin, heated towel rail and WC, Bathroom with bath, basin, heated towel rail and WC
Kitchen/Diner
Utility Area/Dog drying room perfect for storing fishing rods and outdoor wear
Sitting room with wood burning stove
Oil central heating
Electric double oven and induction hob, microwave, American Fridge/Freezer, dishwasher, washing machine, Nespresso coffee machine
3 x TV, Bluetooth Stereo and Fibre broadband
Fuel and power inc.in rent
Small basket of logs supplied for winter lets
Bed linen and towels inc. in rent
Stairgate, travel cot and highchair available
Driveway parking for three cars
Two well-behaved dogs welcome
Sorry no smoking
Enclosed lawn and patio garden with furniture, barbecue, outdoor heated dog shower and table tennis
Tamarisk Farm-shop, open limited hours and a short walk up the hill, Pub 0.1 miles, Coast 0.1 miles
Note: All dogs must be above 1 year of age and flea treated before visiting the property
Please note there is a £21 pet charge per pet, per week.
The property
This sophisticated four-bedroom property, recently internally renovated to a luxurious standard and adjacent to the beach, offers spacious accommodation for a family or group looking for a coastal retreat to Dorset.
Beach Haven is a large detached property, with a fully furnished, well equipped, sleek and modern kitchen, ideal for preparing meals for your family, where you can enjoy the sea views whilst relaxing around the dining table in the open-plan kitchen/diner space.
The patio doors in the kitchen open up to the patio area and garden, where you can continue to enjoy the stunning coastal views.
The property has a large sitting room, offering the perfect place to relax with three sofas, a Smart TV and a delightful wood burning stove, with views from every window reaching out to the beach, just in front of the property and further along the coastline, where Portland can be seen to the east and Lyme bay to the west on a clear day, while the patio doors from the sitting room lead out into the garden.
The ground-floor master super-king-size bedroom has wonderful sea views, a TV and a convenient en-suite shower room.
There is also a children's bunk bedroom, a twin bedroom with sea views and on the first floor you will find an airy king-size bedroom which showcases the stunning coastal views.
Outside there is driveway parking for three cars and a rear lawn and patio garden with a barbecue area, outdoor furniture and table tennis to entertain the family.
West Bexington village is located on the World Heritage Jurassic Coastline, with the sea only moments away.
Directly opposite Beach Haven is the award winning Club House restaurant, offering a fine dining experience as well as coffee and breakfasts.
The Manor Hotel Restaurant and bar offers more traditional dining and is only a short walk up the hill. The pretty village of Abbotsbury, where you can visit the Swannery,Tithe Barn and sub tropical gardens, only 3 miles away.
Bridport, West Bay, Lyme Regis, Dorchester and Weymouth are all within easy reach. Beach Haven is an ideal location to discover a stretch of the Dorset coastline steeped in history.
Note: This property has a Good Housekeeping bond of £400.
About the location
WEST BEXINGTON
Abbotsbury 3 miles; Bridport 6 miles.
Lying next to the sea and Chesil Beach, equidistant between Burton Bradstock and Abbotsbury, is the small village of West Bexington. This is a stunning area of Outstanding Natural Beauty, as well as an area of Special Scientific Interest - pebbled Chesil Beach, which extends for 14 miles, from Burton Bradstock to the Portland peninsula, is part of the Jurassic Coast and now a World Heritage Site. Fishermen and walkers are well provided for, as a great variety of fish can be caught at any time of year, and the South West Coastal Path runs right alongside the beach. Only confident swimmers should attept to swim here, but Weymouth, offering lovely, gently shelving sands, is only a short drive away. There's lots to see and do within easy reach of the village. No journey to this area would be complete without a visit to picturesque Abbotsbury, 3 miles, with its Swannery, Tithe Barn and Sub Tropical Gardens, with Dorchester, Bridport, and Lyme Regis all within easy reach.
This property welcomes up to two well behaved dogs, all dogs must be above 1 year of age and flea treated before visiting the property.
Please note there is a 21 GBP pet charge per pet, per week.

The garage is only available for guest storage if prior arrangement is made before arrival.
This property offers the following short breaks:
Winter
Off-season
Last minute
Christmas