Sleeps 4

Bedrooms 2

Bathrooms 2

Pets No
Features
Off road parking
Cot available
Highchair available
Pub/shop < 1 mile
Washing machine
Dishwasher
Seaside
Broadband / WiFi
Reviews & Ratings
16 Customer Reviews
"This is a lovely flat."

Everything was as described in the online details. There was significant outside noise, as mentioned online, but this came from people as well as traffic, including through the night at the weekend. The flat itself was spacious, comfortable and really close to the beach, town centre, esplanade, and RSPB nature reserve.

Thank you for the positive feedback. We are glad you enjoyed your stay at Marina Vista and hope to welcome you again in the future. Thanks for choosing to stay at Marina Vista. Property Owner

"On arrival at Marina vista we realised we hadn't been given the gate code for car park so had to ring office for code, fortunately a resident of the apartments came to help us, as this was not a straight forward explanation."

The apartment itself hadn't been cleaned, although we had clean bedding and towels which were lovely no hoovering or dusting or COVID disinfecting had been completed, it has now because I have cleaned and disinfected everywhere, the cloths and hot water I used were filthy. There is also a previous holidaymakers dirty towels in the cleaning cupboard of the apartment. I find all this throughly disgusting and holidaymakers are being charged extra for covid cleaning, what a laugh, it's another way of screwing more money from people. Your housekeeping team want a kick up the proverbial. I hope you can see from my email I am not a happy holidaymaker.

Thankyou for your valuable feedback, we are sorry that you felt the property was not up to standard regarding cleanliness. We are always happy to help during your stay if you have any issues or do not feel things are quite right. We are pleased someone was able to help regarding the code, we have ensured all codes are in your travel directions and key collection details. We hope to welcome you back to Weymouth soon. Property Owner

"The beds are poor quality and metsl springs."

They need updating. The carpets are badly stained. The shower has a very steep step which is no good for elderly.the noise is terrible but was expected. The location is good and we liked the layout of the apartment. Overall the holiday was good.

Thankyou for bringing these issues to our attention, we are pleased you had a good holiday. Property Owner

"Very nice spacious flat, and a good size"

Thank you for the kind comment, we are glad you enjoyed your stay. Property Owner

"The apartment was in a great location however the cleanliness of the apartment wasn't great at all."

Couldn't use the car park as we couldn't swing the car in as there were parked cars on the road so had to use the pay and display which was next to the apartment. That said we didn't let it ruin our holiday we had great weather while we were there.

Thankyou for sharing your thoughts with us, we are sorry you had issues with the cleanliness and the parking. We do hope this does not stop you from booking another holiday with us. Property Owner

"The apartment was well appointed."

A bonus that we were able to park in our allotted space on the ground floor and that there was a lift to the first floor apartment. Also it was a short walk to centre and prom.. The only downside for me( not my husband ) is that I was woken up by buses going to the bus depot early morning which was very close by, saying that it did not stop us enjoying our stay and would recommend this apartment .. Mrs.B.

"Overall we had a lovely holiday."

the location is excellent, not too far to walk with all the beach stuff, shops nearby and takeaways/deliveries available easily. Definitely need a small car to get into car park as its quite difficult to turn into the space will all the cars parked on the road outside entrance. I have a 1 series bmw and we made it but the gates weren't up as being repaired so this helped. There was noise on the Saturday night from people heading home but nothing more than I would expect from a town centre location. The sofa in the lounge isn't the most comfortable but we didn't spend much time there. Overall a great location, we had a lovely holiday.

"Apartment excellent."

Everything you needed was available. Could not fault it. Only down side was a little noisy outside at night.Apart from that we had a lovely stay in a lovely apartment .

"Beautifully positioned holiday let with lovely views which is a charm by itself."

Right in front of the marina and moments away from the beach. Town centre close by with Wilko ,a stone's throw away. Large airy property with a well equipped kitchen . However we were never told we needed to carry basic toiletries like bodywash, shampoo and toilet rolls which other holiday lets usually provide. The cleanliness of the bathrooms need to be upped as one if the WCs had a horrible stain which was not cleaned properly even after the cleaner came 2nd time around when we complained. Laundry detergent was barely left in the box , No bin liners, the tea towel was dirty. After the initial hiccups when we settled in, the stay was like a dream. Would highly recommend the property and we would be staying there again in the future .

Thankyou for your feedback, we are pleased to hear you would stay again. We will inform the Housekeeping Team regarding your comments on cleanliness. We are unable to provide toiletries for guests due to the ongoing pandemic situation. We look forward to welcoming you back soon. Property Owner

"The flat is spacious, very well-equipped, comfortable and very clean."

There is an element of traffic noise in the early mornings. We had understood this from reviews so weren't taken by surprise. Overall we were delighted by the quality of the premises and the efficiency of your booking system. A very pleasing break.

"There were a number of issues with our apartment."

We chose this apartment over one on the beach front because the other one said it would be noisy at night and with 2 children we didn't want this. However this apartment was extremely noisy. No where on the listing did you mention it is on the corner of 2 very busy roads, there was constant noise from outside all night, especially with drunk people shouting. This was not a suitable area for a family to stay. This kept all of us awake at multiple times throughout the night on many of our 7 nights. You need to amend your listing to be accurate. We had an issue with the windows. If we opened them slightly then the top window dropped and it was very awkward to get this to shut again tightly. This meant that we ended up not being able to open the windows. The cleanliness of this apartment was far below acceptable. The blinds were covered in thick dust, same for the edging in the en-suite bathroom. We wiped over the sides in the kitchen when we arrived and the antibacterial wipe was very dirty - this was from a kitchen side that was supposed to have been cleaned earlier that day. There was a used tissue on the floor at the end of one of the single beds when we arrived. Very disappointed and will not be staying with you again.

Thank you for your feedback. The owner was disappointed to to read your comments regarding it not being suitable for families as a number of families have stayed in the property and not found the noise an issue. We can only apologise for the cleanliness issues, the owner will be following this up with the cleaners so it doesn't happen again. Had we been made aware of of it during your stay we could have addressed it making your stay more comfortable. Our team are available if customers have a particular requirement or wish to discuss any concerns they may have about a property they are looking at. We are of course aware and advertise the property being centrally located, with the town centre and beach being a few minutes' walk from the apartment. We do endeavour to fully demonstrate this in our marketing literature with the inclusion of photos and a map on our website. Nevertheless, we will be reviewing the description with the marketing team and owner shortly after your comments. At Dream Cottages we take our responsibilities to our customers very seriously and try to ensure our guests have a relaxing and pleasant holiday as possible. It is always disappointing to learn that any of our customers had anything other than a happy holiday. Property Owner

"The car parking space is really small and with a van parked in the space next to ours we couldn't get our car in between the van and the pillar."

Other than that the apartment and facilities were top notch and very clean. There were some nice things for our children to play with which they enjoyed and some child friendly bowls, plates, cups and cutlery. The location was amazing so close to the best bit of the beach. Just five minutes walk.

"We was so pleased when we saw our place the only thing we didn't like was the ..."

We was so pleased when we saw our place the only thing we didn't like was the feather topper on bed it wasn't that bad it was when the feathers come through and stuck in you but we still had a great time in this apartment we were close to all the cafes and the buses and sea front only a short walk and shop was close too thank you we would use this apartment again

"Marina Vista in Weymouth is an amazing holiday apartment."

I'd recommend it without hesitation to any type of guest. We travelled as a family of four (two kids aged 4 and 1.5 years) and found it perfect for our needs, but it would be equally suitable for couples, friends, or older families. When we entered the apartment, we were stunned by its size - it's larger than we expected given its central location. It was comfortably furnished and nicely decorated. Everything felt new and very clean, and the place was bright and airy. We felt immediately relaxed and at home. It had everything you could possibly need for proper home cooking (should you desire it!), and it was excellently equipped for young children - we didn't need to bring anything other than a baby monitor and baby sleeping bag. It had a few bonus features that we weren't expecting, including a Nespresso machine, a child safety gate, and some children's books and board games. All the other furnishings and amenities (bedding, towels etc) were ample and comfortable. It really made for stress-free (and reduced luggage!) travelling to have everything supplied. The location was fantastic: just a few minutes to walk to the main shopping street and the beach, with other attractions in comfortable walking distance. It was surprisingly quiet considering it's location; the building and car park felt secure; and it felt like a safe area. We had a small incident in which we accidentally broke something, and a quick call to the property managers meant that it was resolved easily, without fuss, so we could just get on with enjoying our holiday. There was so much to do in easy walking/driving distance and we had a great time - thank you!

"The apartment was terrific, spacious, contemporary and very well appointed."

However the building work in the cafe immediately below us did spoil our week. It would have been helpful to be told about this beforehand and been given the option to cancel or book another property. There was drilling and banging about beneath us all week and not just in normal 'business hours'. Thursday night and Friday morning were worst with work continuing to 11pm Thursday night only to start again at 6am, with drilling in earnest at 8am. We visited the Dream Cottages office Friday morning to voice our frustration. I hope you monitor the level of noise from the cafe (it opened for business sometime on Friday) and put a note on the listing if its intrusive.

We are sorry you were disturbed by the works in the café below. This has now finished and the café operating normal business hours. We are pleased you enjoyed Marina Vista and we hope you will return to Weymouth at some time. Property Owner

"Marine Vista is the best Holiday Cottage we have stayed in!"

It was very well equipped, clean and spacious and ideally located.
Show more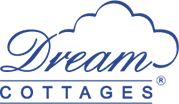 This property is part of the Dream Cottages collection.
Over 350 carefully selected and perfectly located properties, helping you create your perfect holiday.
Summary
Bedrooms: 1 x king-size double with en-suite shower, basin and WC, 1 x twin
Bathroom with bath, basin and WC
Sitting room with Juliet balcony overlooking the inner harbour
Kitchen/Diner
Sitting Room.
Gas central heating
Washing machine
Dishwasher, microwave
TV
WiFi
Travel cot
Electric gated secure parking for 1 small to medium vehicle
Fuel and power inc. in rent
Bed linen and towels inc. in rent
Sorry no smoking
Sorry no pets.
The property
A spacious modern apartment with views over the marina and only a short walk from Weymouth's award-winning beach.
The bright spacious sitting room has beautiful views over the bowling green and out towards the marina.
Perfect for you to relax or read a book, watch your favourite TV show and gaze out of the window.
The modern airy kitchen diner is well equipped for all your meal requirements and boasts views over the marina.
The comfortable bedrooms are the perfect place to relax and unwind ready for another day. With private off-road secure parking and central location, this apartment offers the opportunity to park up the car for your stay and explore on foot, with the marina, beach and town centre all within a few minutes' walk.
If you'd like to walk and explore further The Nothe Gardens and Fort are just the other side of the pretty old harbour, where you will be rewarded with cafes and restaurants in Hope Square at Brewers Quay.
A stroll along the promenade to the east will lead you to Bowleaze Cove and up the hill to Overcombe, here you can have a nice coffee and enjoy exceptional views across Weymouth and Portland.
Discover more of the Jurassic Coastline; Lulworth Cove and Durdle Door are both just a short drive away, as are Portland Bill and Chesil Beach.
Marina Vista is perfect for couples or a small family with two bedrooms and a large kitchen / diner along with the sitting room and Juliette balcony.
It's central location makes it the ideal location for a Dorset seaside holiday.
About the location
WEYMOUTH
Dorchester 7 miles; Bridport 17 miles.
The popular resort of Weymouth makes an outstanding year-round holiday destination, with a wide variety of attractions on offer, appealing to all tastes and ages. The glorious golden sandy beaches have excellent facilities for all kinds of watersports, whilst from the picturesque, bustling harbour you can take regular fishing trips. A short drive takes you to Portland Harbour, and the rugged "Isle" of Portland, linked to Weymouth by the dramatic Chesil Beach. Visit Dorchester, Thomas Hardy's "Casterbridge", only 7 miles away, or take a journey along the scenic coastal road and call in at Abbotsbury Swannery and Subtropical Gardens. Alternatively, just head down to West Bay - the views of the stunning Dorset Heritage Coastline are not to be missed!
View more holiday cottages in Weymouth
Region Information
Note:- Whilst this apartment is accessible by a lift, this access to the property should not be solely relied upon as if not in operation due to maintenance / fault you will need to use the stairs.
Note: Electric gated secure parking for 1 small to medium vehicle (Parking entrance and bay measures 2.5m high x 3m width and a depth of 4.5m).


As this property is located in the town, the bustling atmosphere of the area should be considered when booking this property.

This property offers the following short breaks:
Winter
Off-season
Last minute
Christmas