How will Brexit affect the UK holiday market?
The UK holiday market is already very strong. In June 2016, Visit England published data showing their best ever domestic overnight holiday figures for the first quarter of the year, with spend up by 23% on last year. These figures are hot off the back of a record breaking year for British tourism in 2015 when over £19.5 million was spent on domestic overnight tourism in England alone. This is a sentiment that we have seen reflected in our own website traffic which was up by 20% year on year in June 2016.
Visit Britain has said as a result of Brexit, one impact on the UK holiday market is that more British people may choose to holiday in the UK rather than abroad. Visit Britain already positioned the UK as a must-go tourist destination with its new 'Home of Amazing Moments' campaign and last year, Cornwall was in the top 5 most searched for holiday destination by British people, beating Italy, Greece and Tenerife.
It is likely that it will become more expensive to book a holiday abroad due to factors such as the weak value of the pound and, as warned by ABTA, a potential increase in air fares. Although the situation is unclear at the moment, British people heading to Europe also stand to lose other benefits of the EU including the cap on mobile roaming charges, the right to robust compensation on flight delays and medical cover from EHIC cards, all of which may play a role in a decision of whether to holiday at home or abroad.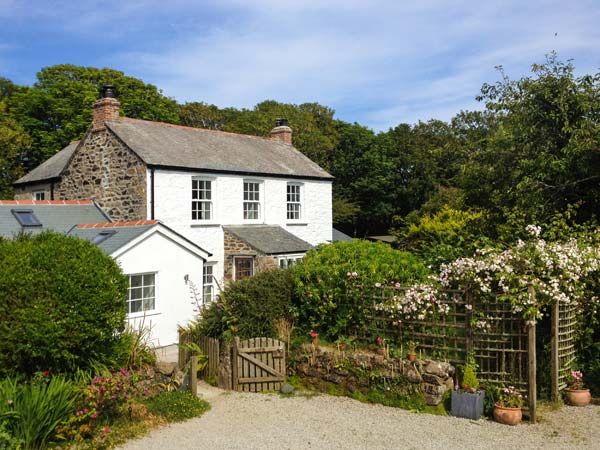 The Farmhouse in Cornwall
We could also see an increase in visitors travelling to Britain from abroad. The current value of sterling makes Britain excellent value for a holiday for travellers visiting from Europe or the USA. Visit Britain has forecast overseas visitor spending in 2016 to be 4.2% up on last year and brands like British Airways have already promoted awareness of the situation by hosting sales on flights from USA to London.
Visit Britain's 'Home of Amazing Moments' video, part of a campaign to promote travel to the UK
"As a UK-based company with over 25 years' experience in this industry, we are confident that the holiday rental market is strong and that it will continue to be so even after Britain leaves the European Union."