Dog Friendly Coastal Cottages
Your search returned 1761 cottages.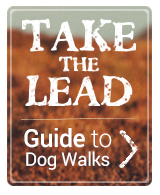 For both man and beast, there's nothing quite like a walk along a beautiful, rugged coast. That's why we offer over 800 pet friendly cottages near the UK coastline; guaranteeing limitless cliff top strolls, paddles in the surf and games of fetch on the sand. Our dog friendly cottages near the beach provide you and your four legged pal with the perfect base for a seaside adventure whatever your holiday itinerary; and because many of our coastal cottages accept more than one dog, no one gets left behind.
You'll find our pet friendly coastal cottages scattered along the length of the UK coastline, giving you and your dewy nosed pal plenty of options when choosing where you want to spend your holiday getaway. From the isolated bays of Northern Scotland to the popular seaside towns of Suffolk, and from the coveted coves of the Cornish Coast to the expansive sands of Ireland, we have a wealth of destinations to choose from.
Spend a fun filled afternoon on the golden sands of Porthcluney Cove; sniff out rare flora and fauna on Dorset's Jurassic Coast; play fetch with 'Fido' on the dunes of Anglesey; chase seagulls in Scarborough; lap up an ice cream on Llandudno Pier or simply relax in the garden of your pet friendly coastal cottage, relishing every moment spent with your beloved pooch.
Please find below a pet/dog friendly cottages that are located near the coast.

For even more dog/pet friendly cottages, see our full range of pet friendly holiday cottages in the UK and Ireland.